---
AGAPE
The start of month-long Paskuhan
---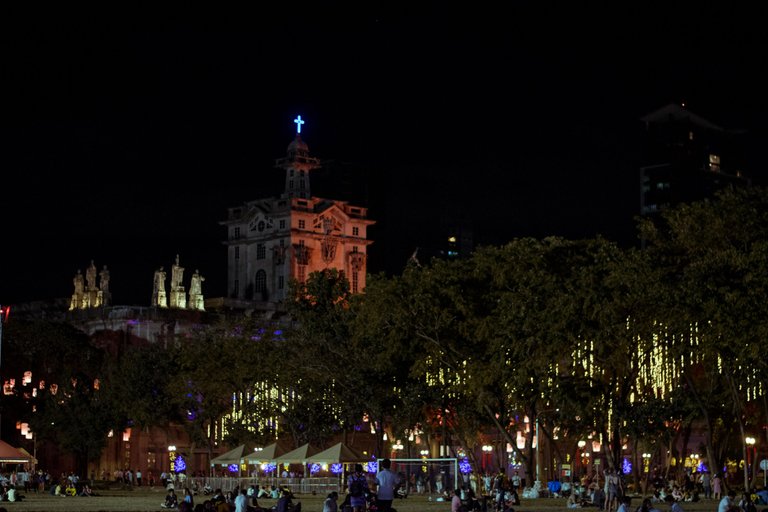 My excitement for this particular event at our university grows with each passing school year. It's known as "Paskuhan," which translates to Christmas in English. UST is well-known for its annual effort to transform the campus into a Christmas wonderland playing with different themes each year. Here are some of the themes I've experienced since I was in Senior High School. We had Game of Thrones in 2017. In 2018, we had Tangled, which was my favorite so far, and in 2019, we had Harry Potter (although it didn't really look anything like Hogwarts at all😅).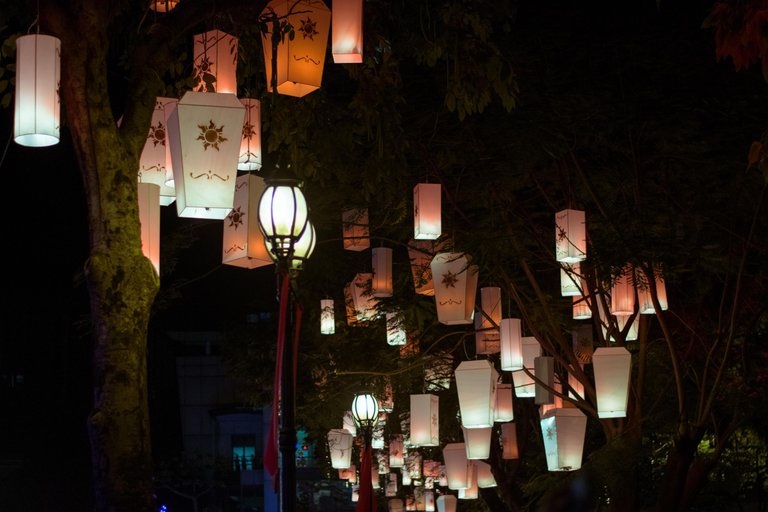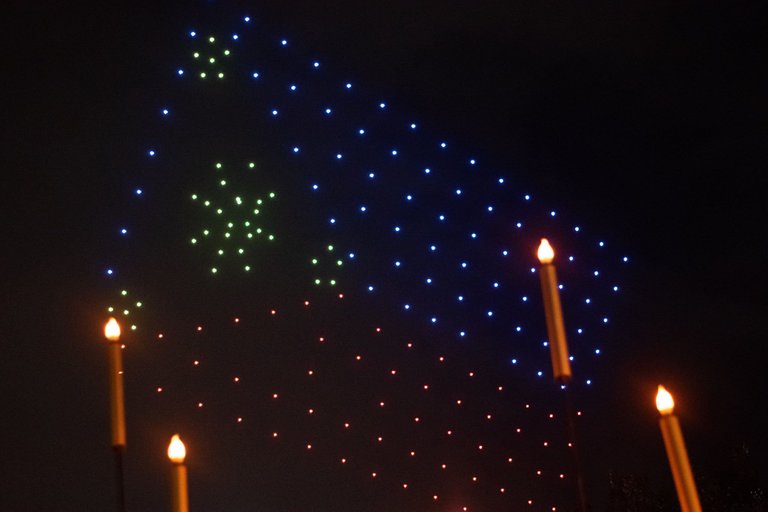 ---
What exactly occurs during agape?
A gathering to turn on the Christmas lights at the campus is traditionally held in the afternoon of the first week of December. Providing free food to students, as well as musical performances by bands, and of course, pyrotechnic displays, has become an annual practice at the university. We always joke around and say that it is where the large portion of our tuition fee goes 🤣 Anyway, even though the crowds are crazy and the lines at each restaurant are long, I don't mind it because I'm with good company of friends. Few of the many food options that are available include Chicken from Max's, Jollibee, Aristocrats, and there was even a time when they served lechon (a roasted suckling pig cooked over charcoal). We appreciate it a lot even though the chicken is already dry by the time we sit down to eat it, as I assume that it was prepared earlier in order to accommodate the 44,000 students in the Thomasian community😅 But, in any case, it's still a delicious treat to share with friends🤤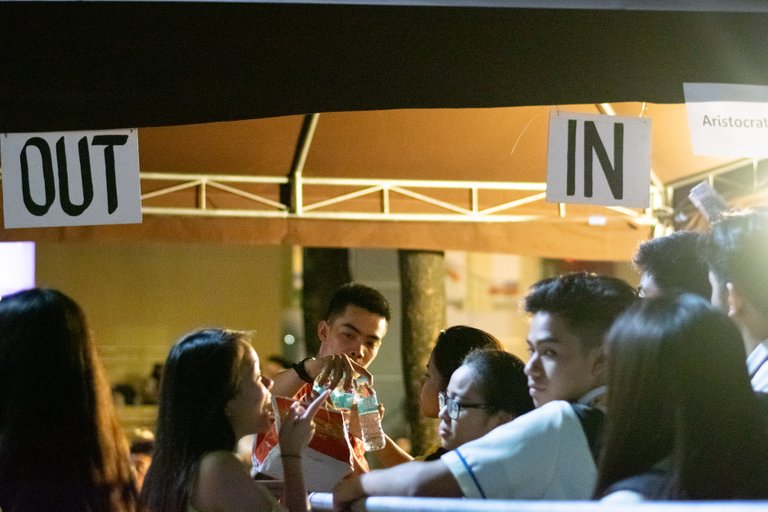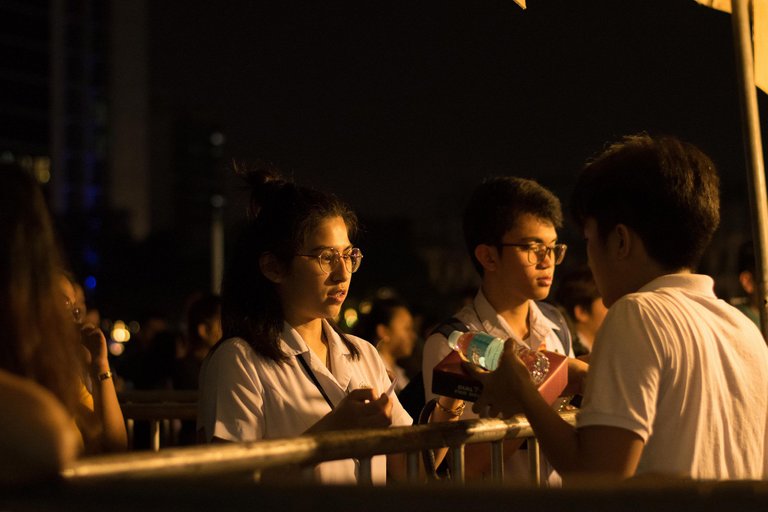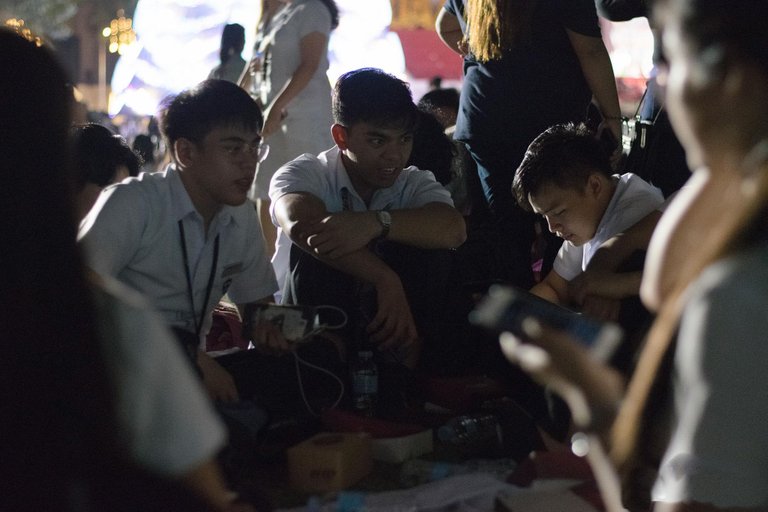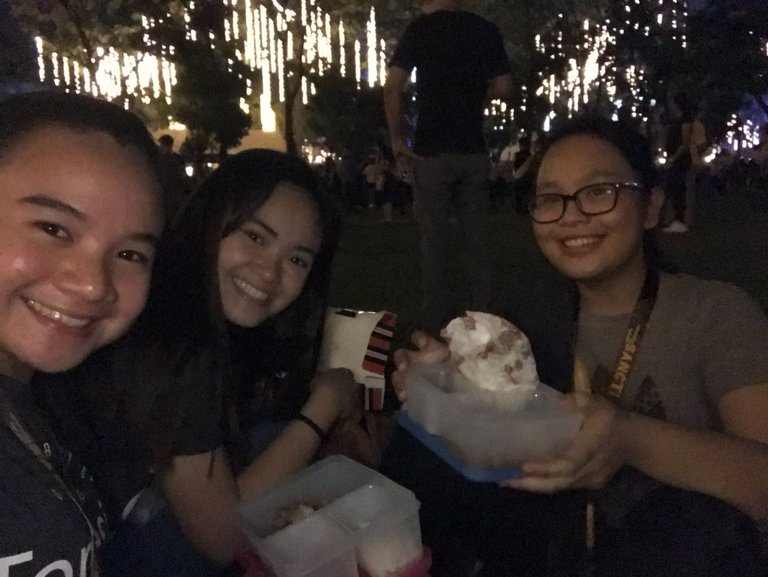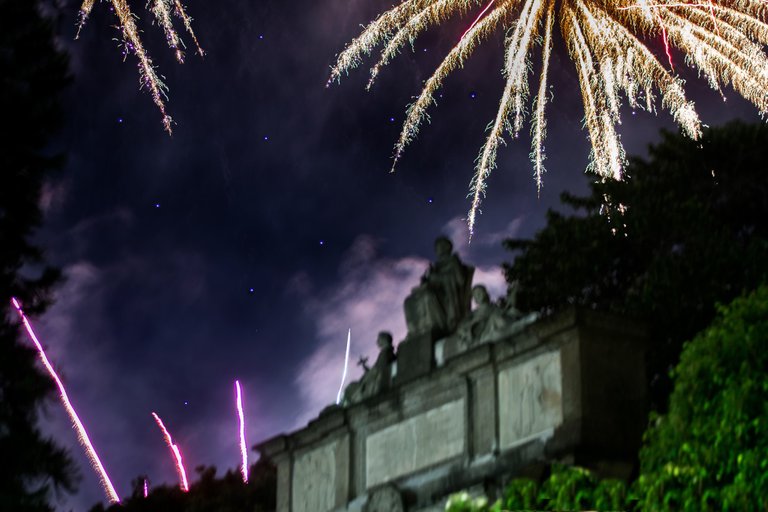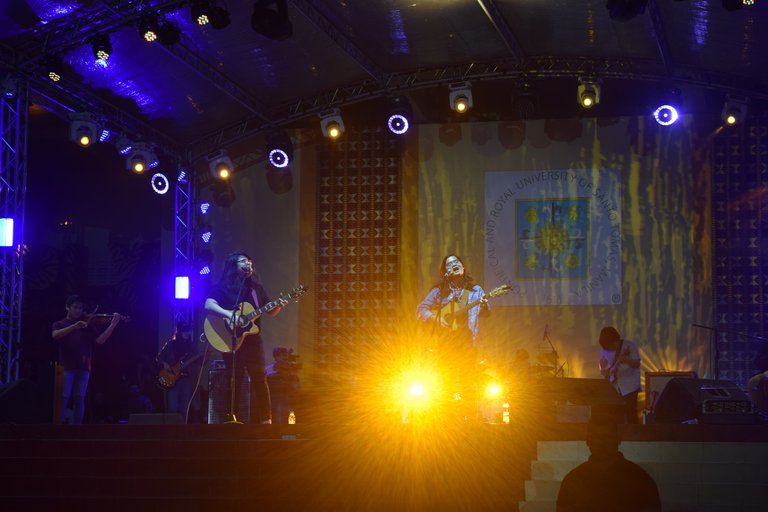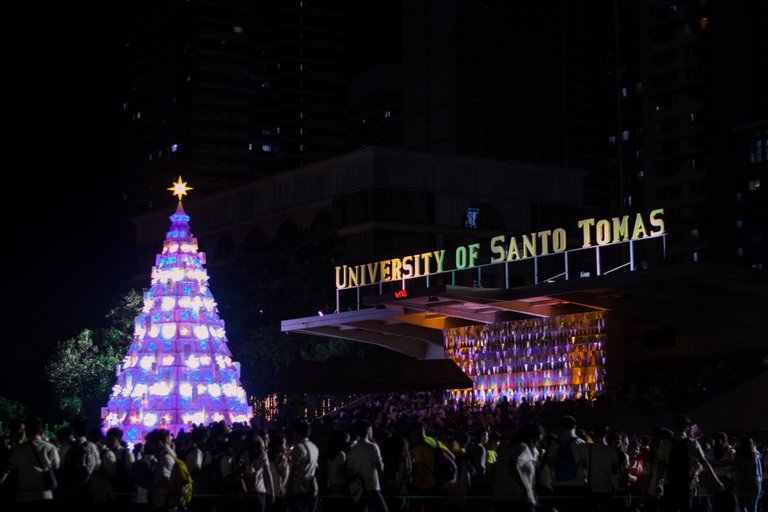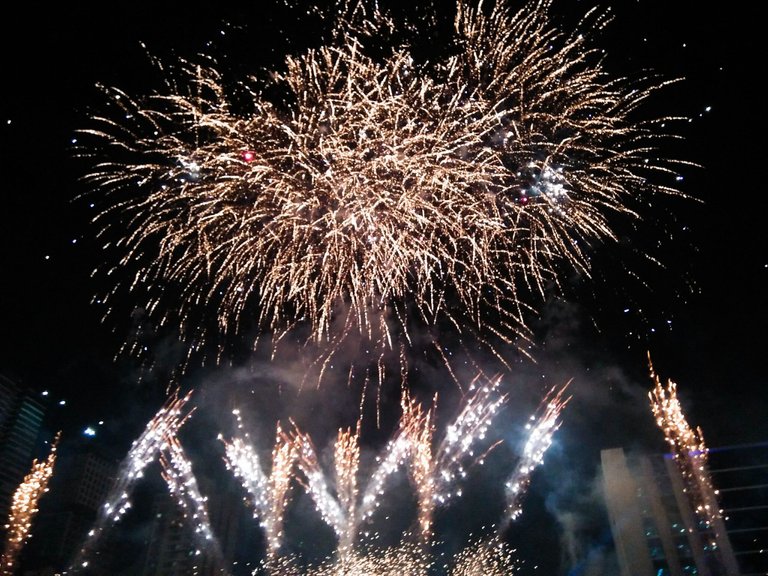 ---
Guide to Enjoy Agape:
Dress up
Line up early for the food
Eat with friends while sitting on the grass
Take lots of pictures together
After party is a must!!
Forget about academics even for just a while
Never throw away food; instead, give it to beggars on the streets outside the university.
Seize the moment and have fun
---
My Favorite Highlights
This is one of my favorite highlights throughout my Paskuhan experience. A random girl stood up in the middle of main building with the words "
hug me if you don't have a Paskuhan date
" flashed on her screen. Afterwards, she was approached and joined by a stranger who held up his phone and asked if
she would like to go on a date to Paskuhan
with him. It's thrilling that I was there to witness this moment!😍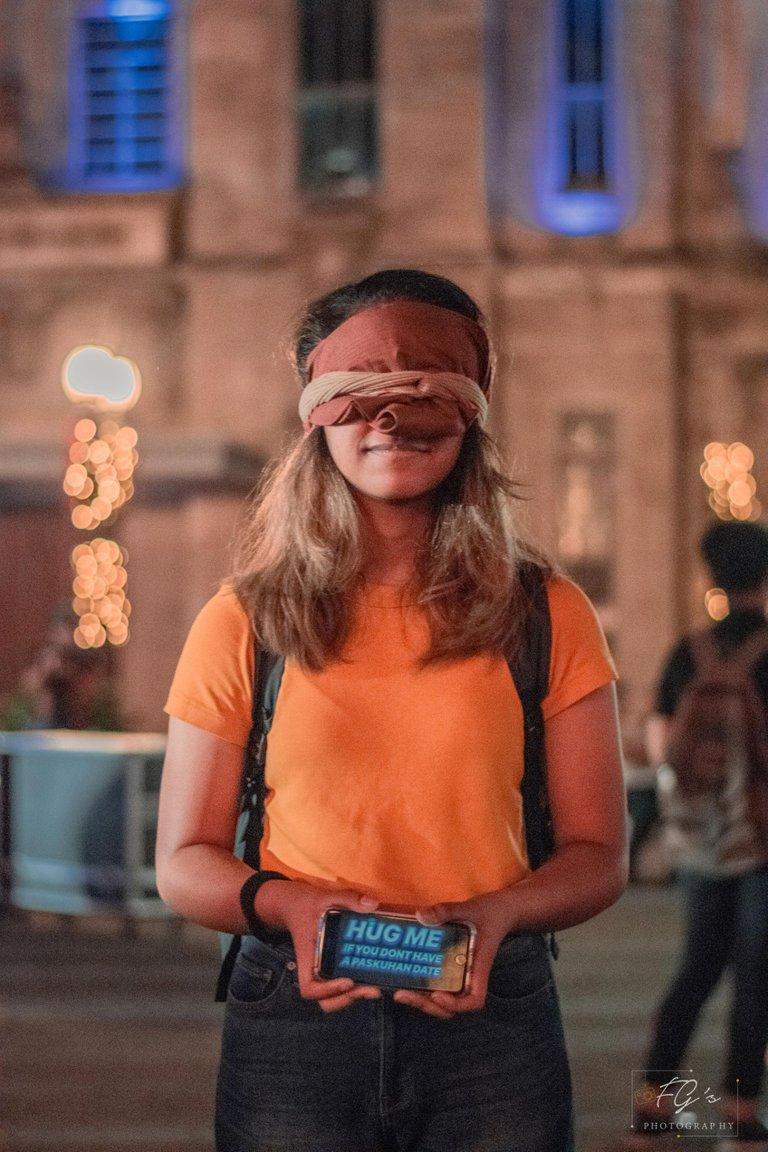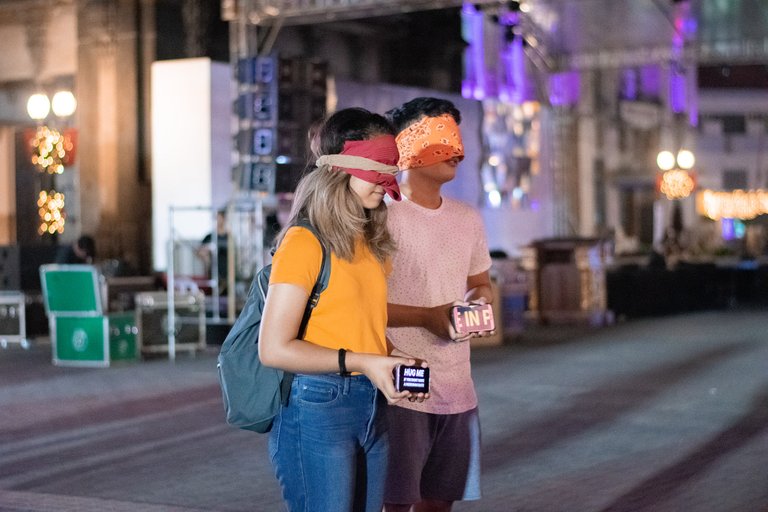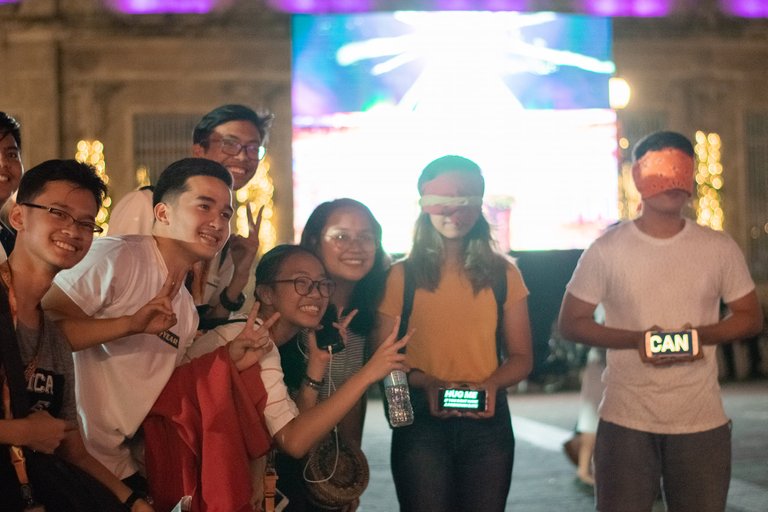 Another highlight was when a friend of mine asked me to take a picture of this painting for his special someone. His crush won't be able to attend Paskuhan so he decided to give her a gift depicting the Paskuhan scenario that they would've spent together🤧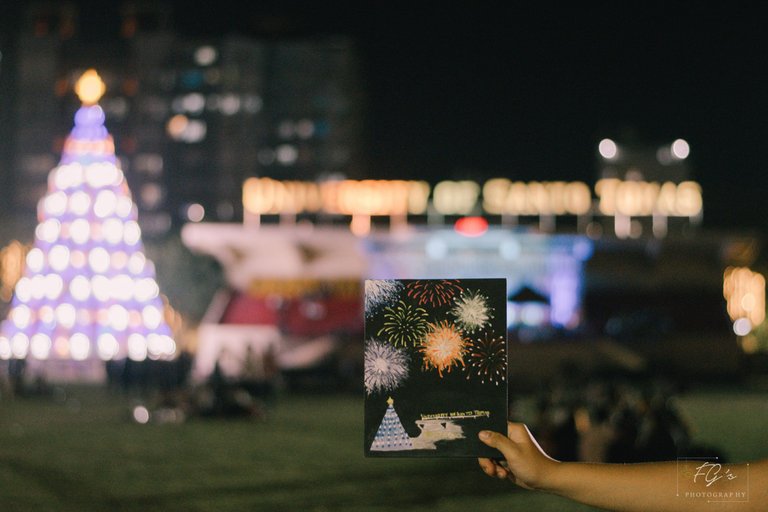 ---
Due to my involvement with documentary teams of various organizations at our school, I am often seen roaming around and capturing special and candid moments of my peers.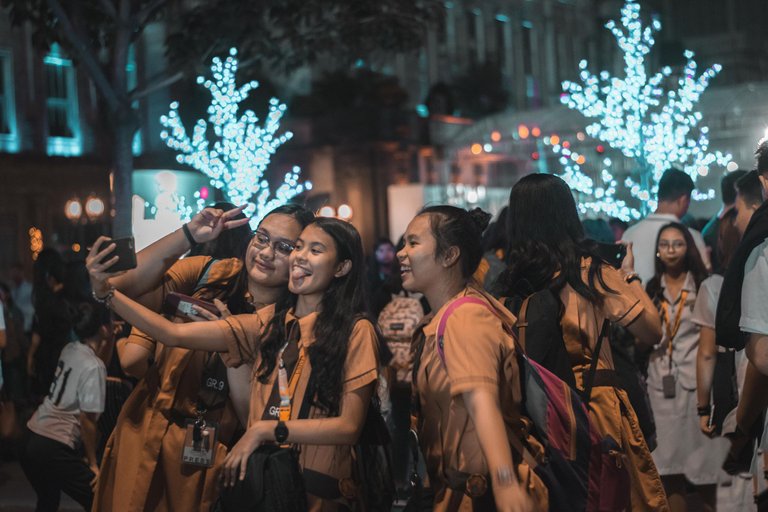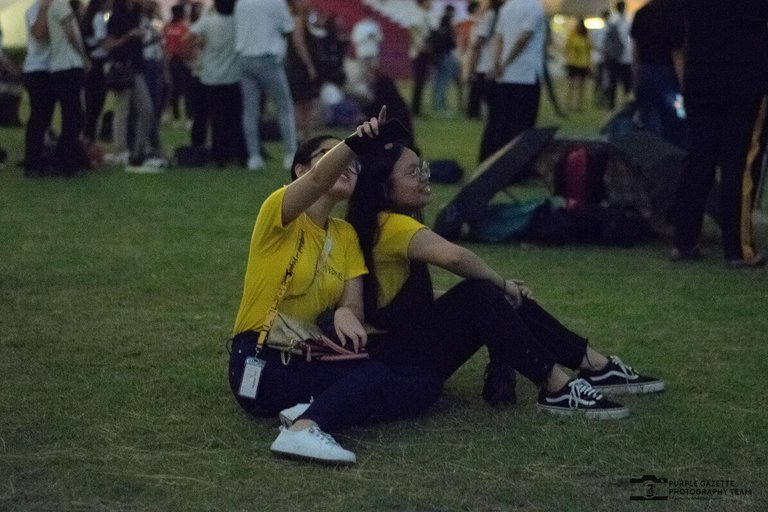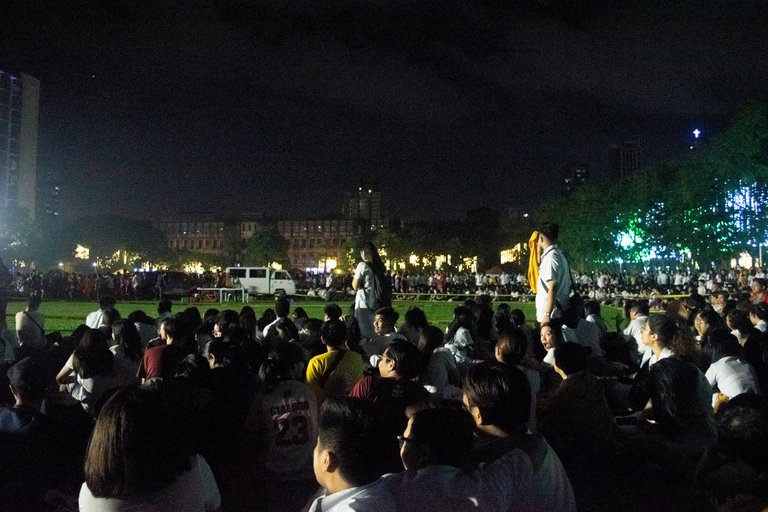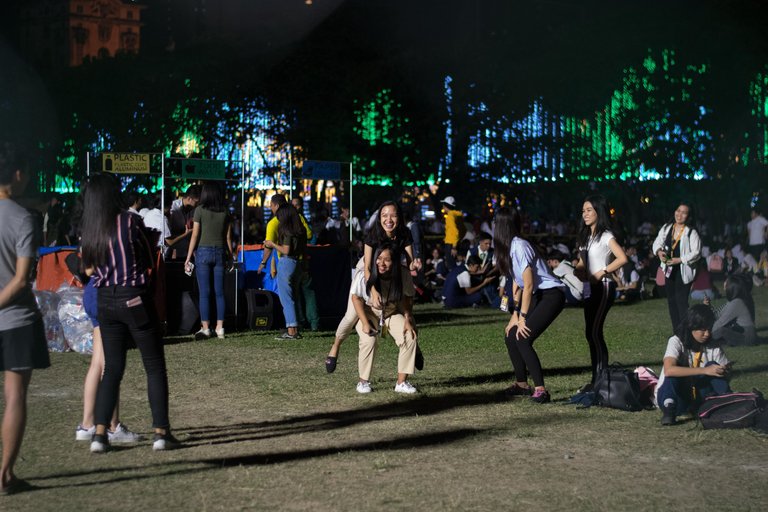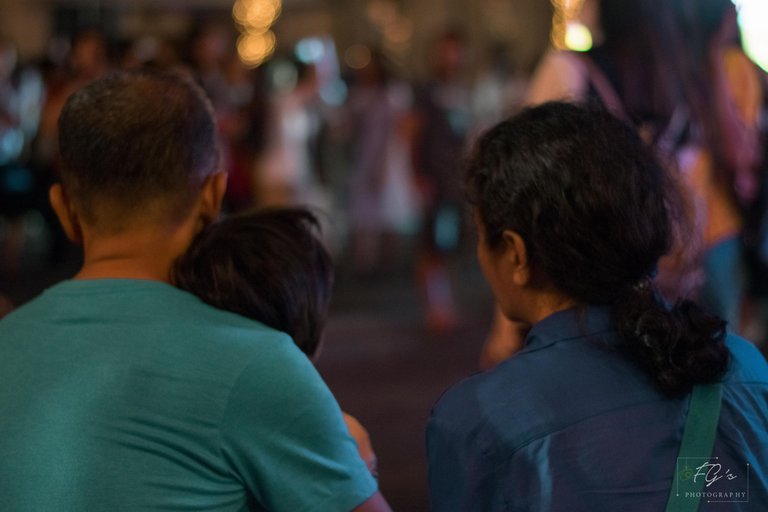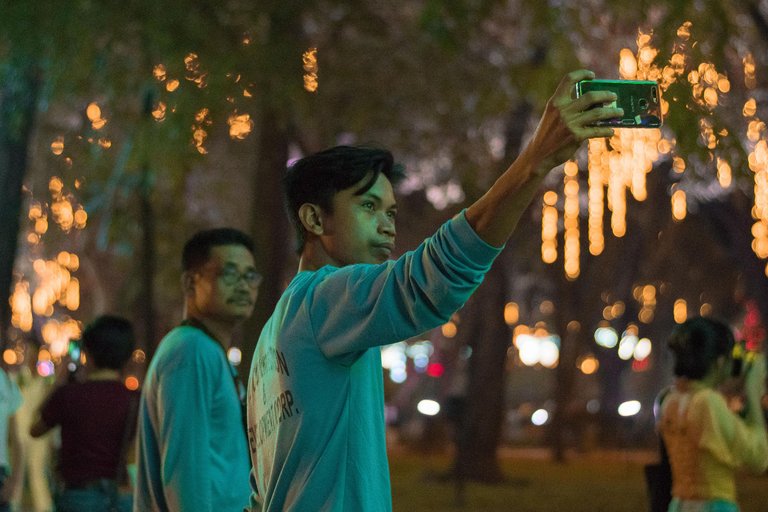 Of course, the presence of lovebirds will not be missed because they are literally everywhere (I'm curious if any of the couples I photographed are still together today LOL😜)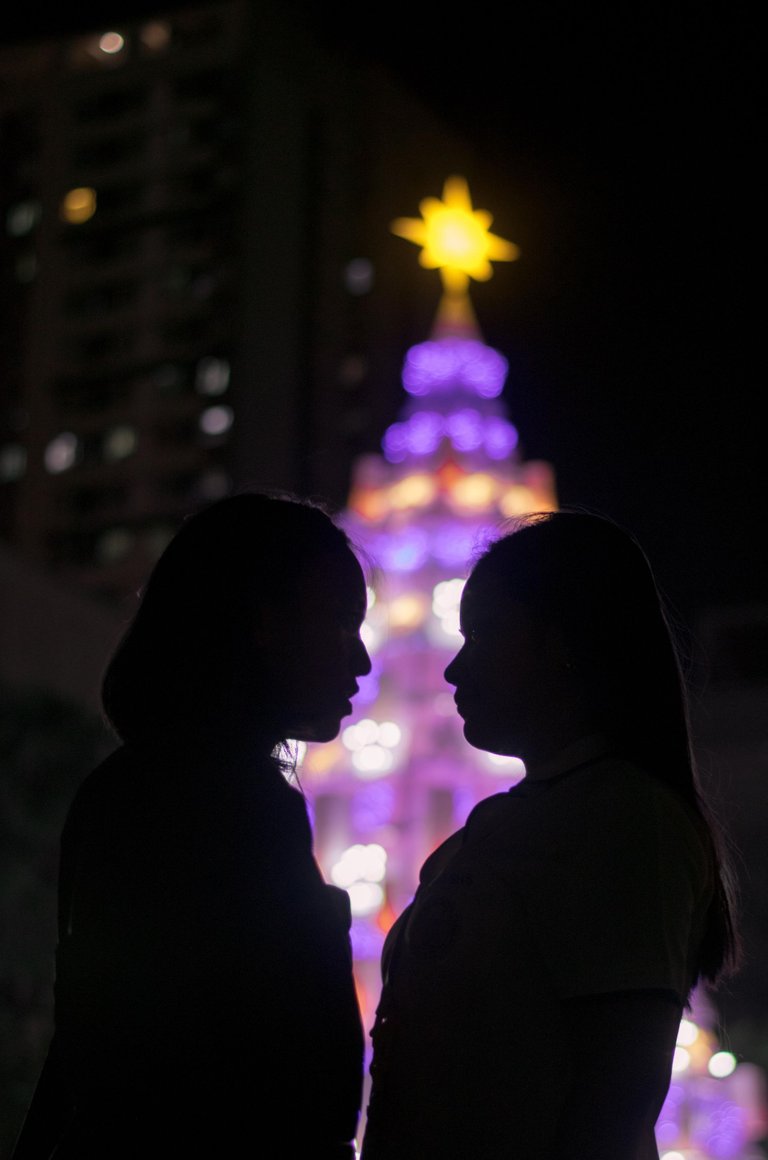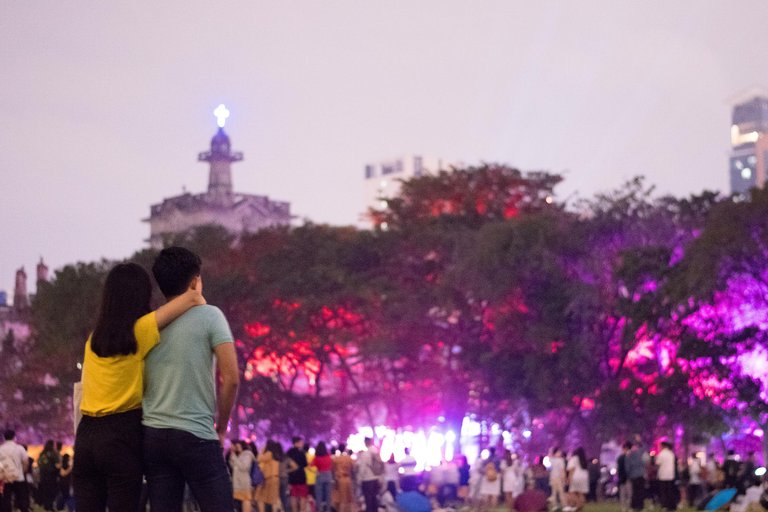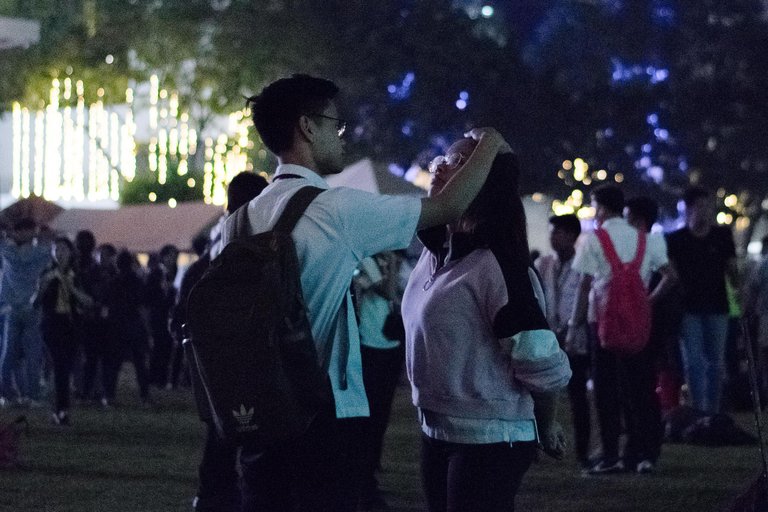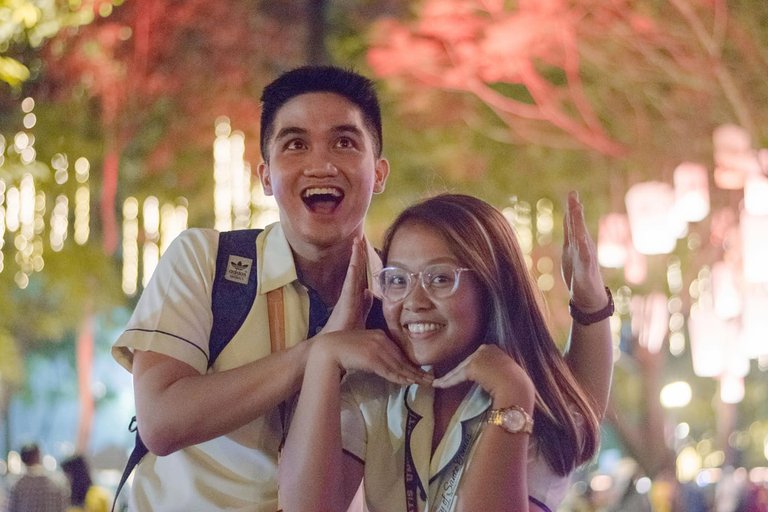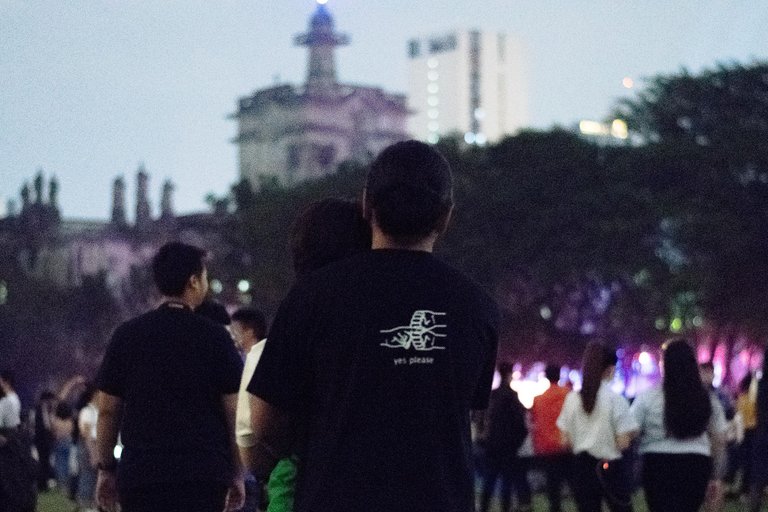 ---
But I make it a point to enjoy my time with my friends as well. My college friends and I spent our first agape together in 2019. We ate in the grass, laughed at inane things, and bonded as if the night would never end. We always make sure to take advantage of this event because it occurs a week before our exams, which is the most grueling point due to heavy academic workload. It is the only time we get to be free from acads (well, not reallyyy because of conscience bothering us for having fun😅)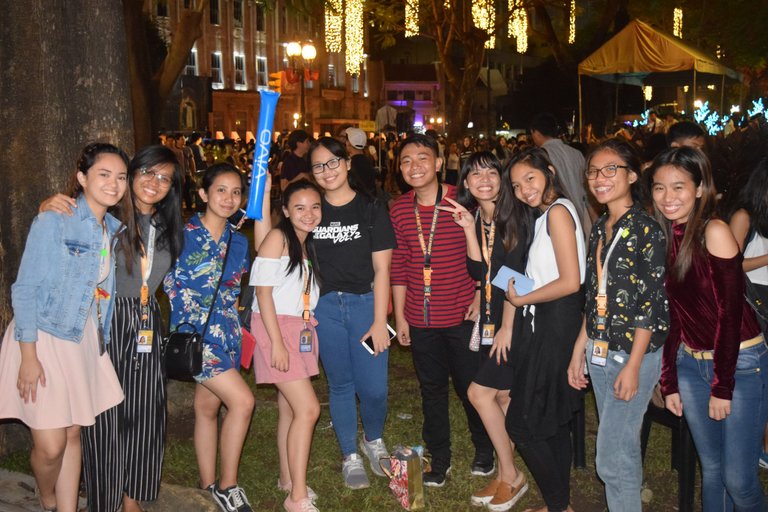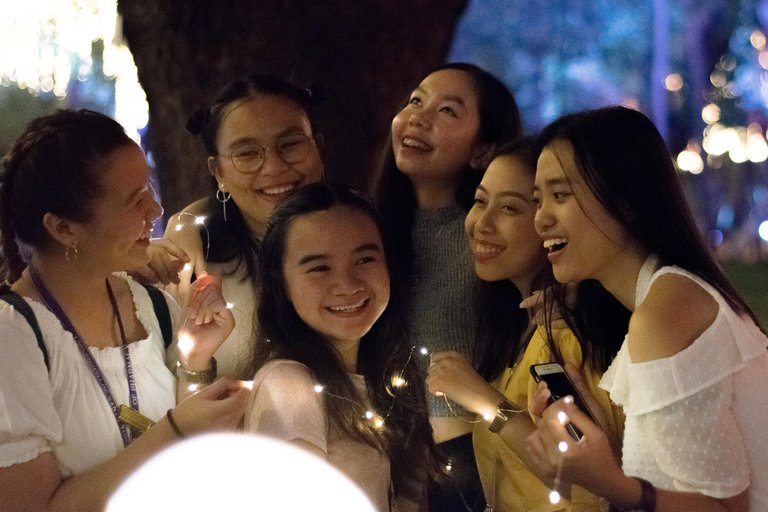 ---
My college friends and I went on a photoshoot, and we had a great time running around with lights flashing everywhere. If you're a fan of bokeh, you'll most likely enjoy visiting our campus as well! As usual, I was in charged of taking their photos.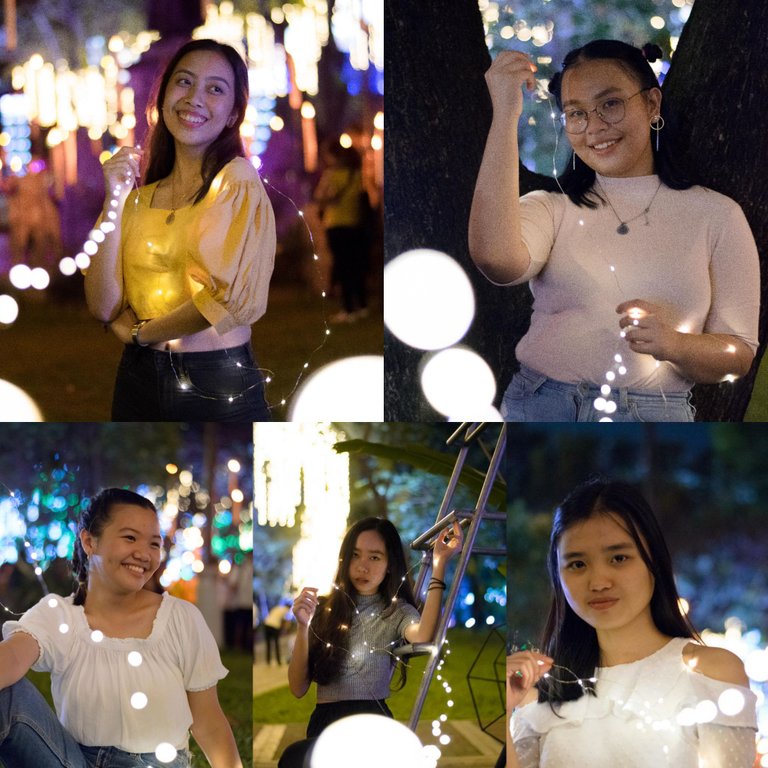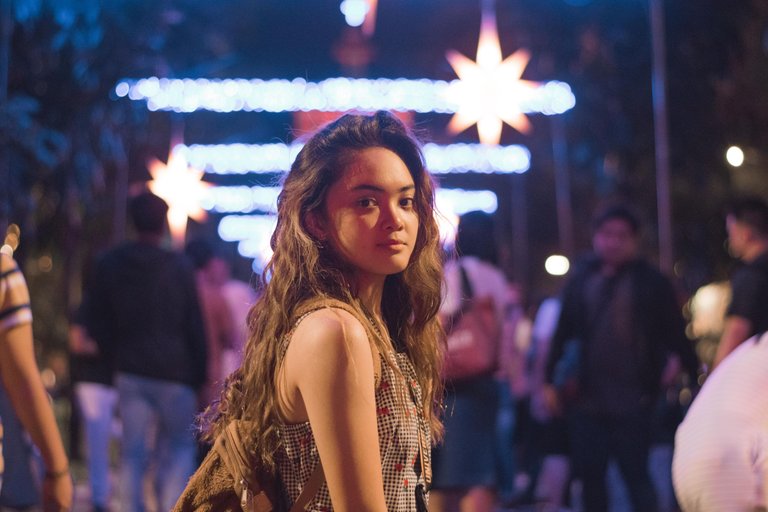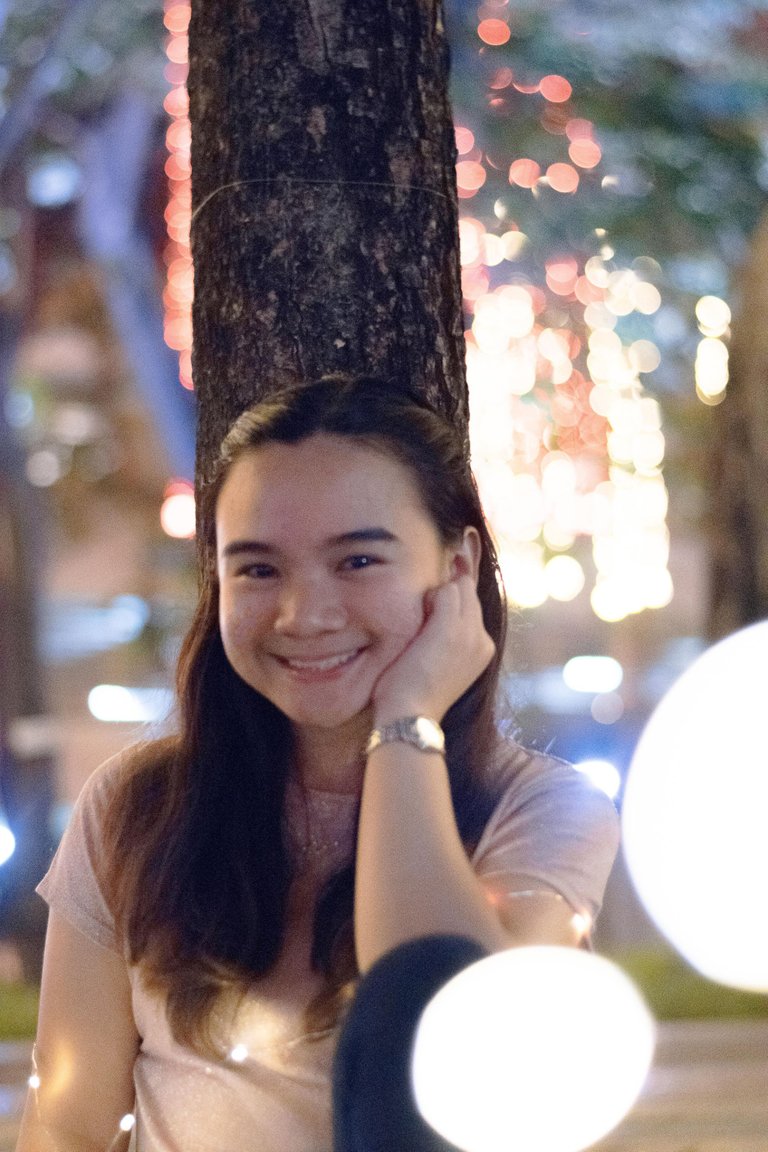 .. And of course the photos they took of me were blurry😑
#TheStruggleIsReal
---
Every evening after classes, I long for the sensation of simply gazing and walking beneath the Christmas lights. Despite the fact that I see it every night, it always seems to have something new to offer me when I look at it at a different day.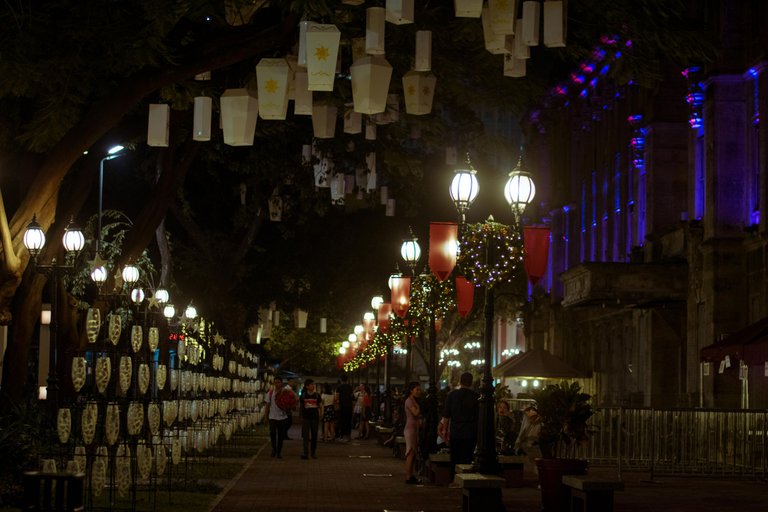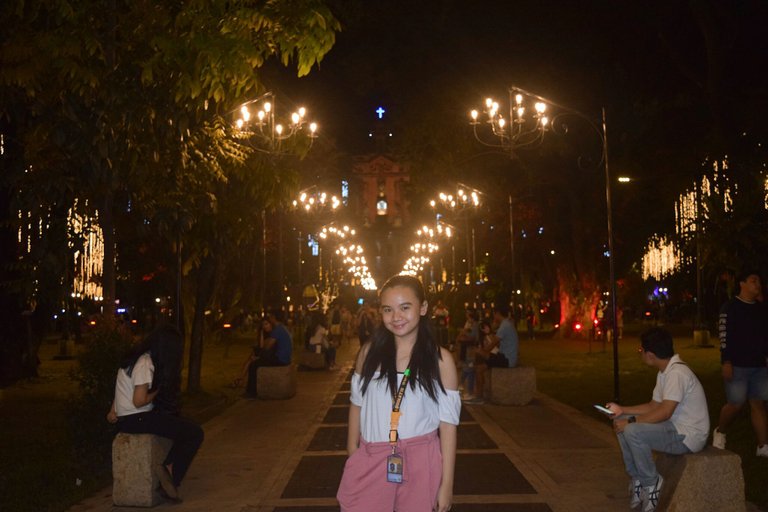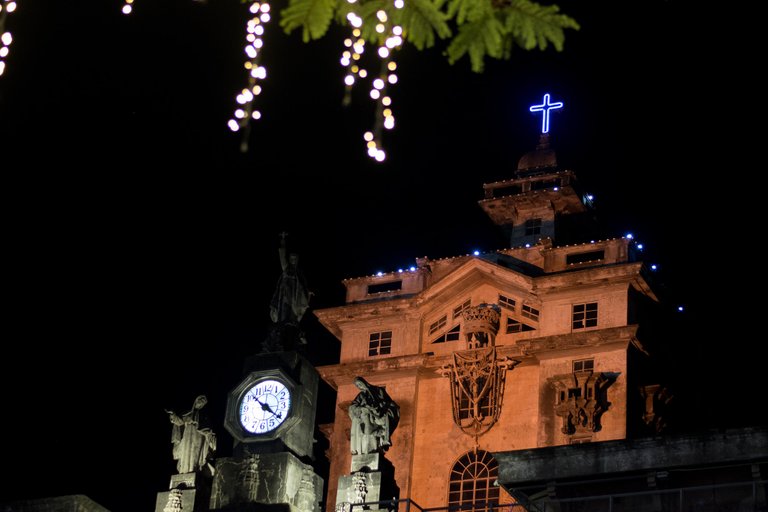 ---
Unfortunate Reality
As you may or may not be aware, the Philippines is the last country in the world to open schools and implement face-to-face education. Because of the pandemic, we are missing out traditional events such as Agape. I'm disappointed because this is one of the events that I look forward to every year as soon as the "ber" months begin. Now I'm stuck at home, reminiscing over photos and memories, which I believe is insufficient. I wish I could go back in time and take even more photos around campus if I had the chance💔 I am hoping that we will be able to personally experience Paskuhan for the last time next year, as I will already be entering my fourth year of college☹️
---
I am grateful to be a part of a community that places a high value on camaraderie, and I hope that this tradition continues in perpetuity. Indeed, we are truly embodying the significance of the event's name itself which is love😌