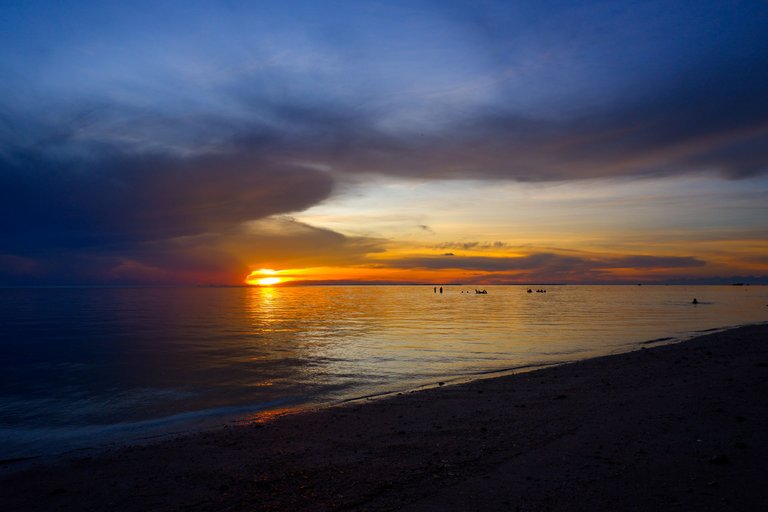 Hello everyone!
I promised myself to post more often about two weeks ago, but here we go again. It became a cycle of attempting to sit down and write something and then abandoning the whole idea midway. I just don't stress myself at this point because it will just add to the shroud of gloom that I have been feeling in the past months. That's the main reason why I can't post my usual travel and feel-good posts. Maybe I will have to force myself to post my travels because I have a ton to share.
While I was on hiatus with my Hive posting, I had a lot of existential questions that I might not be able to answer. With all that introspection, self-loathing, and that painful journey to self-discovery, I realized that I am happiest outdoors. I think the main contributor to the gloom I have been feeling is that I have been stuffed in my room most of the time. I will have to change this in the coming days.
I realized that I lacked those moments of awe and gratitude. Last month, I decided to visit
@indayclara
in her ancestral place to have some clarity on what I have been going through. I got lazy that time that if
@indayclara
didn't nudge me to watch the sunset, this post would not be here now.
I have been sharing a lot of sunset photos here and I will keep on sharing because I just can't get tired of them. Even if I am taking photos at the same spot, there's a lot to unravel in such a short window of time. And in those short periods of light to darkness, there's so much awe and gratitude to express. Like when I was taking a photo of this coconut on the beach: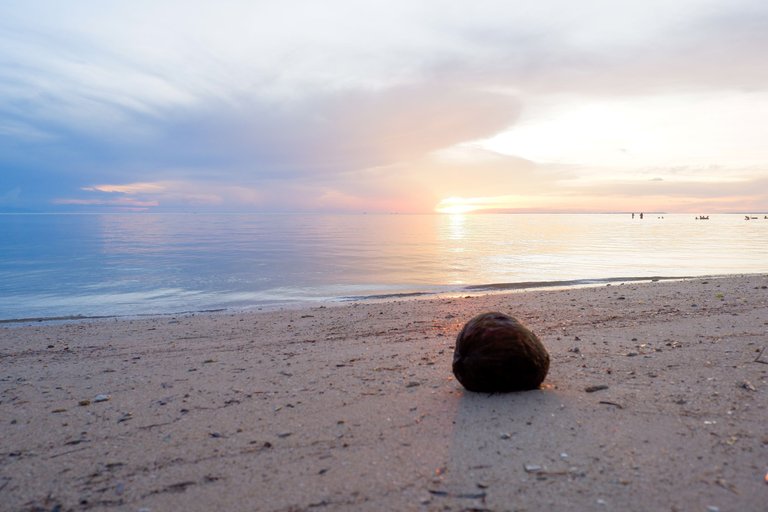 The next moment, I have this photo: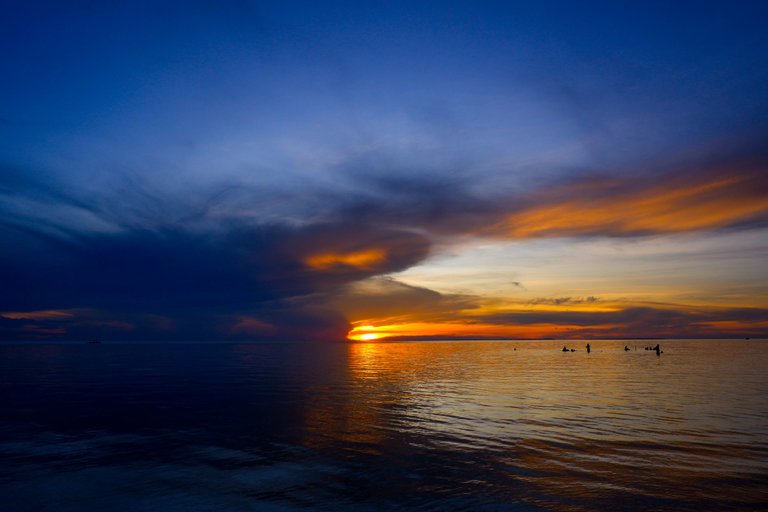 While I was wondering where the coconut might have come from, the world around me has been constantly changing and I was not able to keep up. To be honest, that's what I have been feeling most of the time. I always pictured myself being in the center of something, but I'm not moving while the people around me a whizzing past me. It's an intrusive thought and feeling.
I forgot that I took these two photos using my phone. These were supposed to be for my Instagram stories, but I chose to have a video instead. I thought I should add this here to fill the lack of transitions.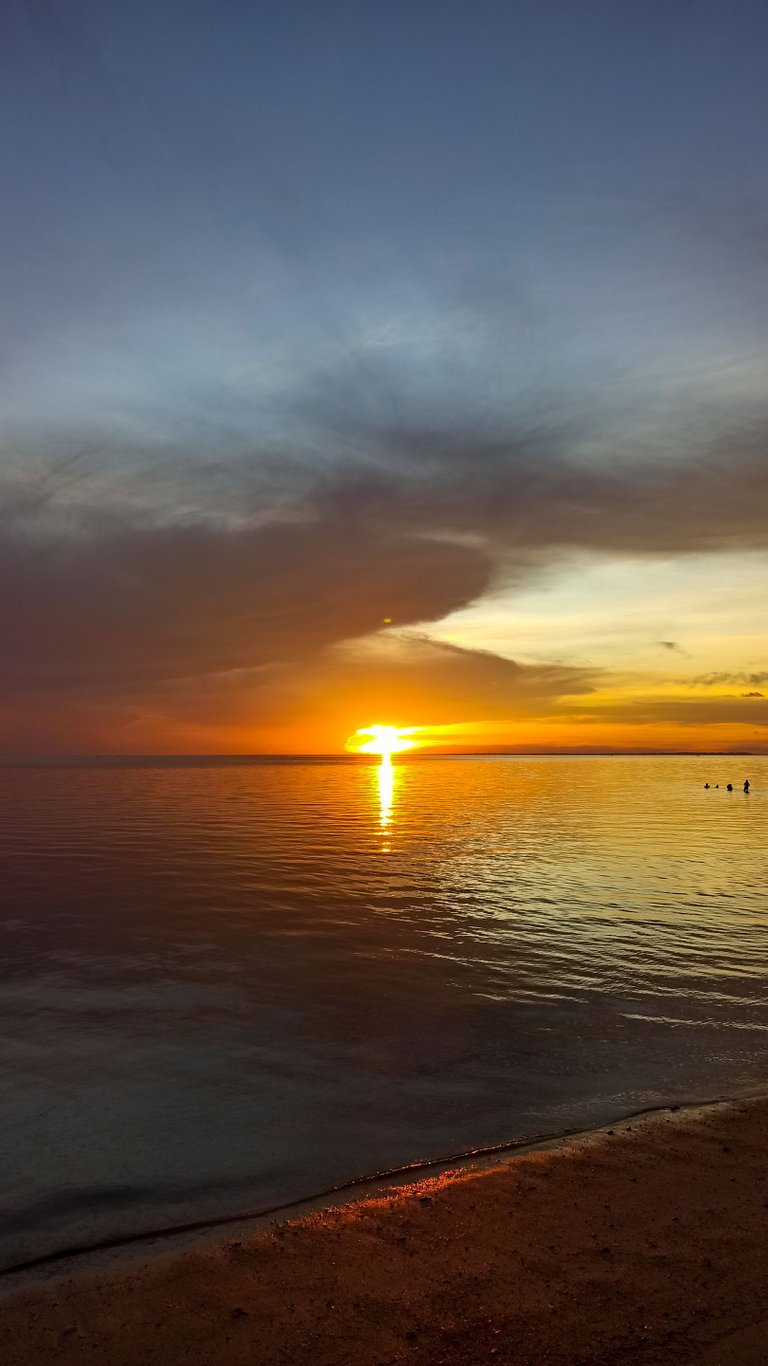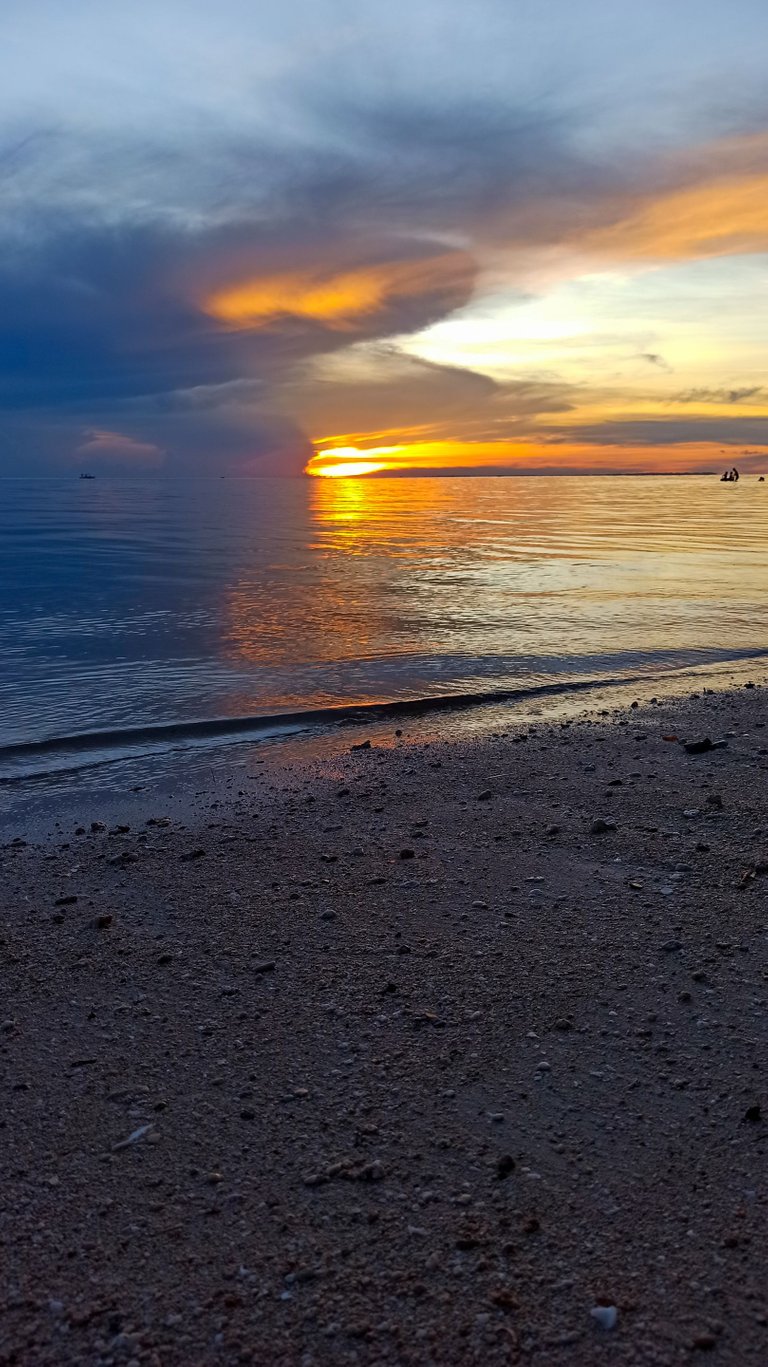 ---
Life is like the sunset, ephemeral yet it's so beautiful for me to just sulk in the corner. While it's true that life is so beautiful, it's also full of doubts and suffering. It's a complete package, I guess unless you're born into privilege.
While we are here, we might as well enjoy what we have and have that constant feeling of awe and gratitude. Life might have its meaning later on, but if you can't find it now, just be grateful. While you're here, just enjoy the sunset.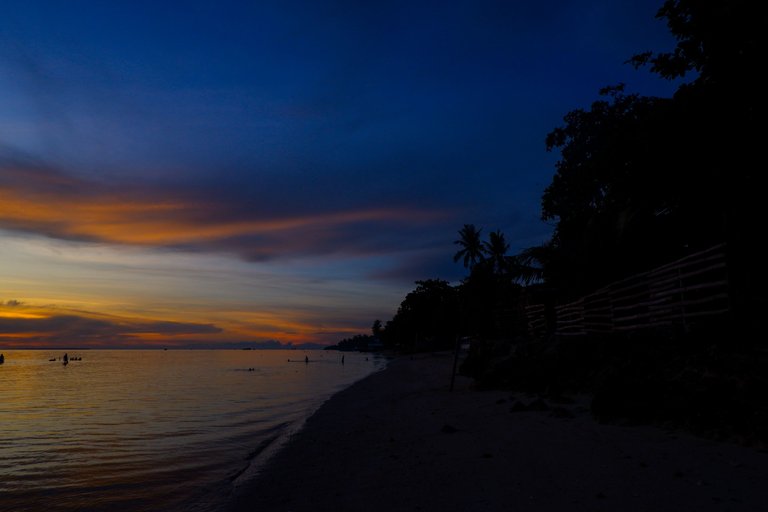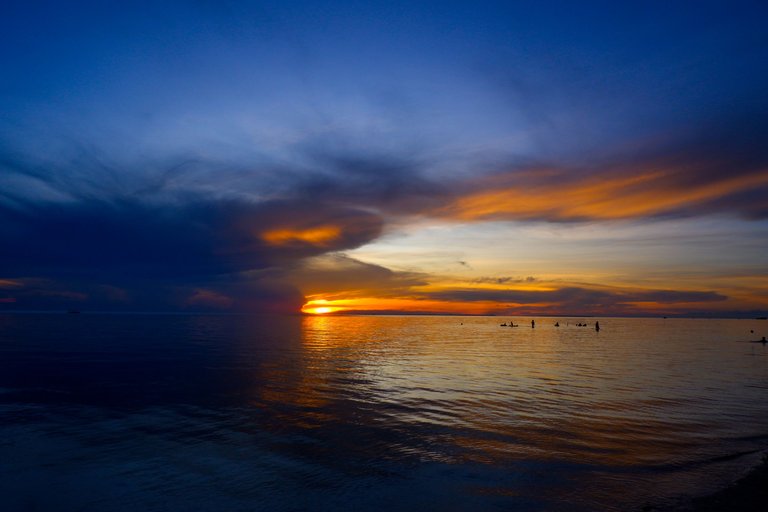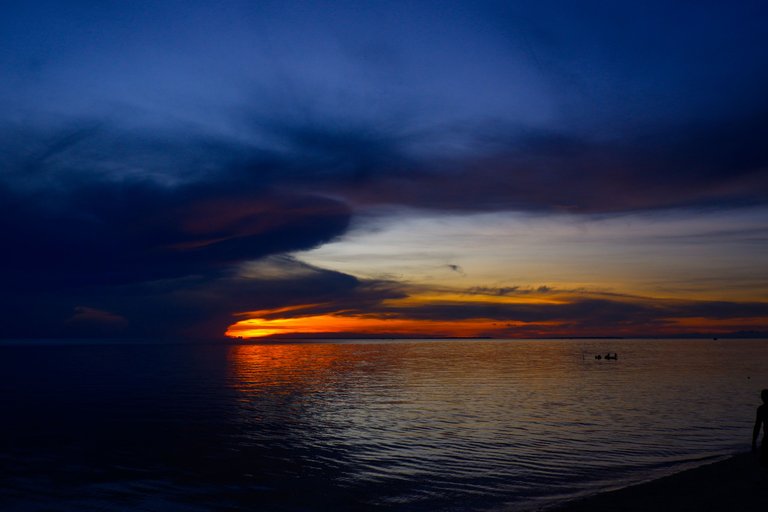 ---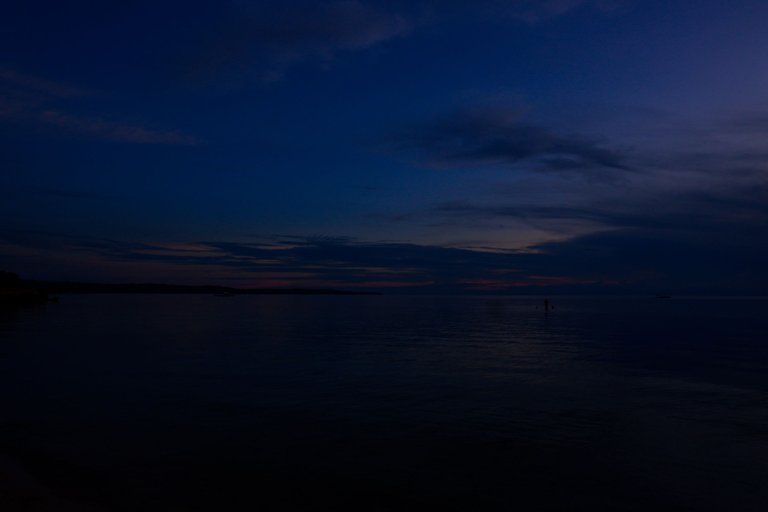 If you've reached this far in my post and you're planning to comment about me being so inspiring and stuff, please don't. I'm not a sage and my life right is just like a coconut that's floating in the ocean before it can settle on an island somewhere. I can say that the coconut in the second photo is much better than my life right now. At least that coconut has settled on that beach.
Since you're still here, enjoy these photos where
@indayclara
is the silhouette: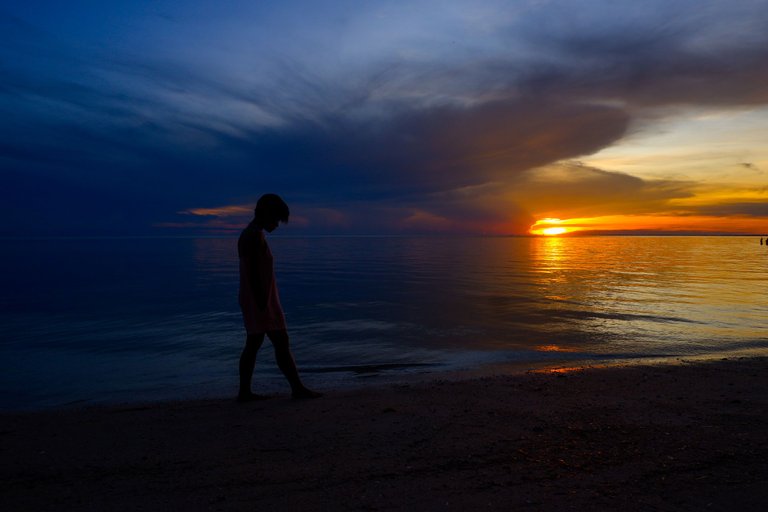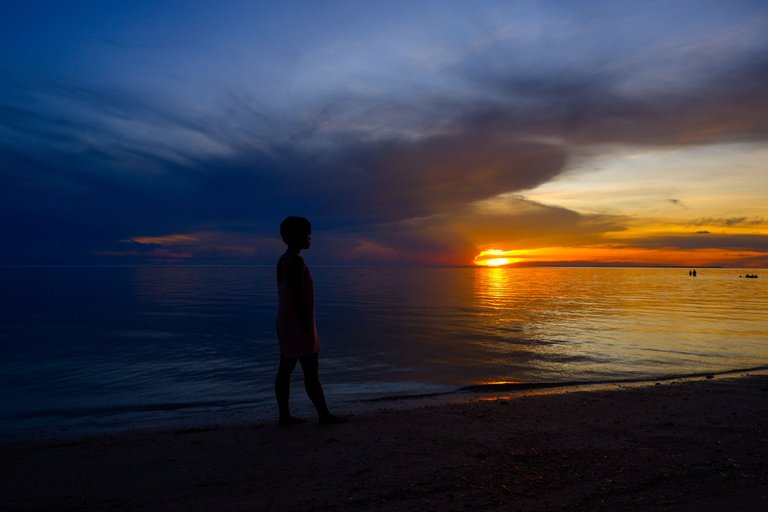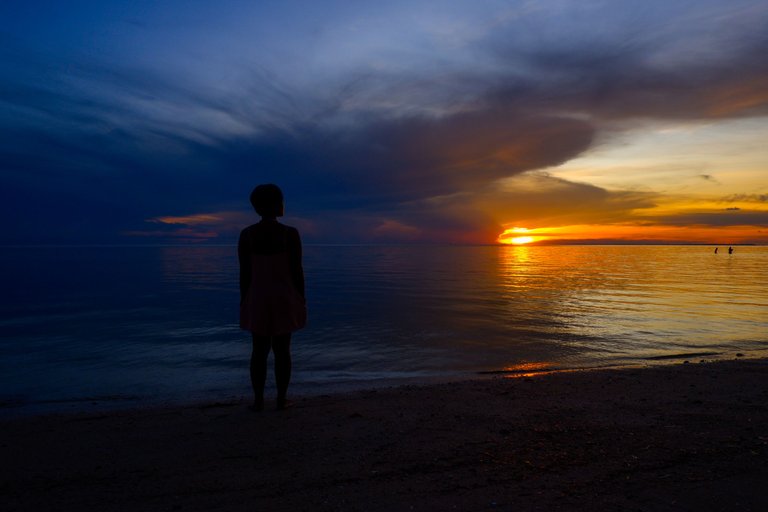 ---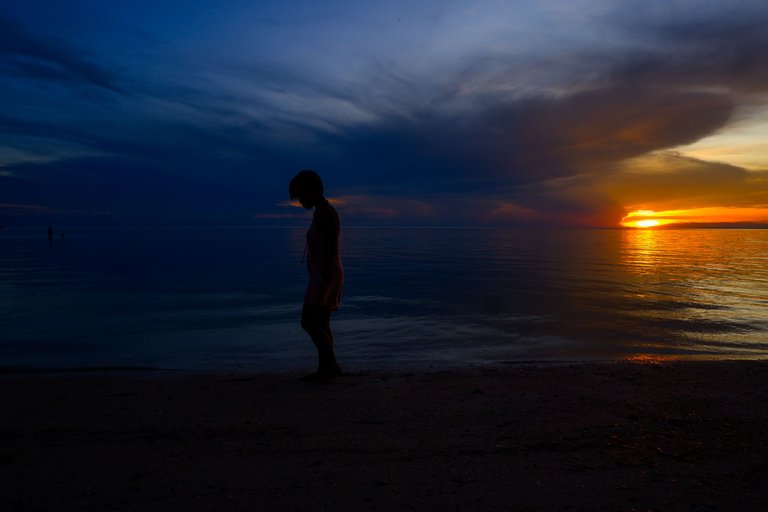 In all seriousness, I should pick up where I left in my travel series. Wish me luck!
---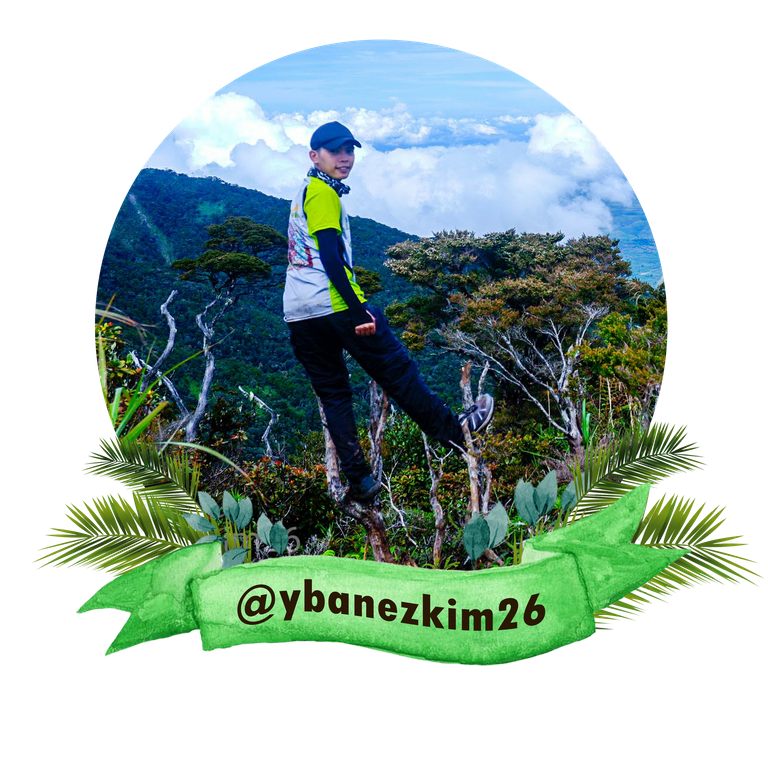 Kim Ybañez
Welcome to Kim's small corner in Hive. He is a chemical engineer by profession, but a blogger by passion. He is a wanderlust and an adventure seeker. Join his quests as he visits secluded destinations, climbs mountains, tries new and exotic dishes, and explores his country (The Philippines). He's also a trying hard photographer so stay tuned as he shares his photos and his thought process while creating them.
If you like his content, don't forget to upvote and leave a comment to show some love. You can also reblog if you want to. Also, don't forget to follow him to be updated with his latest posts.