CHRISTMAS GIVEAWAY !!
We are closing in on our Alpha Launch which is just a few days away.. And not only that... Its Christmas Time!
So here we are giving away presents to all the good kids out there! Are you a good kid? We'll know soon enough!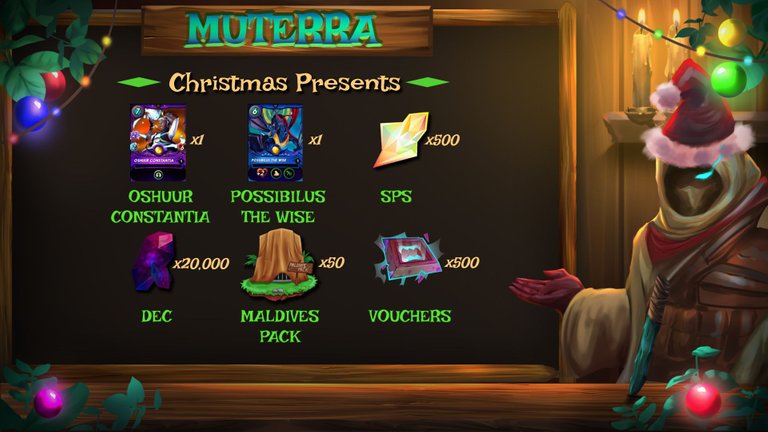 We are giving away a lot of #Splinterlands and #MuTerra assets on #HIVE blockchain as presents! Keep reading to know more.

REQUIREMENTS
There are only 2 requirements :
TAG : Go ahead and tag as many people as you can in the comment section below! (MINIMUM 3) And you get 50 Splinterlands Vouchers if the person you tagged wins!

LIKE & REBLOG : Give this post your love by liking and re-blogging it.
---
NOTE
If one or more accounts you tagged wins a present, you will get 50 Splinterlands vouchers for each winning account you tagged!

If you tag a winning account that was already tagged by someone else, then whomever tagged the winning account first gets the Vouchers.

PRESENTS
| QUANTITY | PRESENT | IMAGE | WINNERS |
| --- | --- | --- | --- |
| 1 | OSHUUR CONSTANTIA | | 1 |
| 1 | POSSIBILUS THE WISE | | 1 |
| 500 | SPS | | 2 |
| 20,000 | DEC | | 1 |
| 50 | MALDIVES PACKS | | 5 |
| 500 | VOUCHERS | | 10 |
---
Since we will be having multiple winners, we will use a PICKER WHEEL !
Winners will be announced in 7 days when this post pays out. Prizes will be sent out within 24 hours after announcement.

WINNERS
Here are the winners of our PREVIOUS GIVEAWAY
HEARTY CONGRATULATIONS TO ALL THE WINNERS !!

REFERRAL BONUS
Don't forget to invite your friends over to MuTerra! Every time they purchase something, you'll receive 1% of the amount straight to your hive wallet!
Read more about it here : Info on Referral Bonus

MUTERRA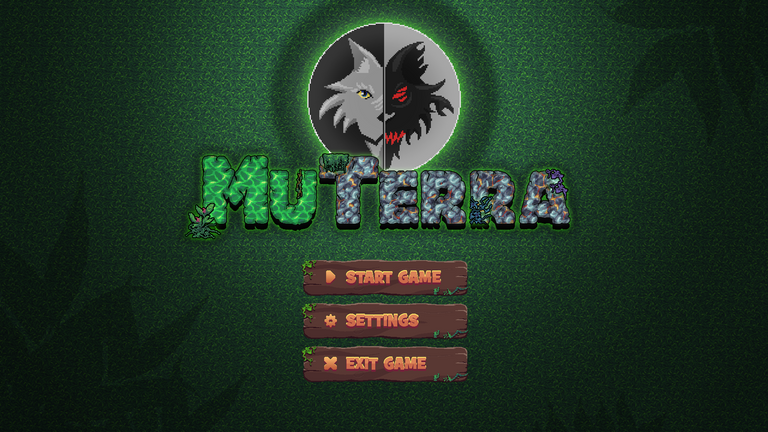 MuTerra is set in a post-apocalyptic world where radiation has killed almost all of humanity and has mutated plants and animals. You, the survivors, are tasked with ensuring that humanity doesn't go extinct by exploring the wild, capturing the mutated animals and taming them.
MuTerra is a TCG + RPG game on HIVE blockchain.
RPG : explorations, raids, quests, interacting with NPCs, solving mysteries, character stories, and more

TCG : PvE and PvP battles, collect NFTs, trade them and fight other players using the cards you have collected to prove you are the better tamer.

Visit our Website :
Join us on :
Follow us on :