I got a call today with some bad news. Unfortunately one of the two goats that lives at my mums house has passed away.
Little Ivy was only 6 years old and when they went to feed her the other night they found her laying on the ground crying. They rushed her to the vet who told them that she was dying and to say goodbye.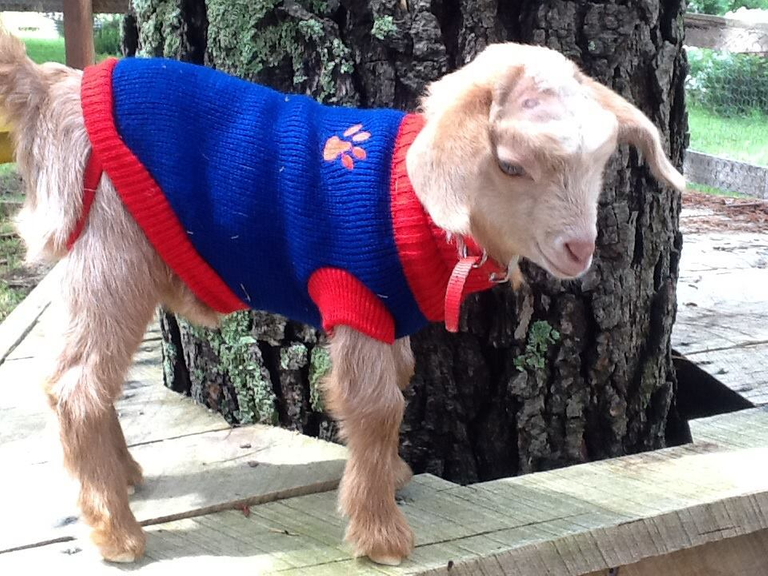 Little baby Ivy
Ivy's story.
Ivy came to live with us over 6 years ago as just a tiny baby, along with her sibling Daisy and mother Poppy. They were only new-born when they arrived so bonded with people quite well and became incredibly tame.
Ivy in particular seemed to be good with kids and very gentle as far as goats go.
Unfortunately Daisy turned out to be male and became a bit of a bully. He became increasingly mean to the guests and other non-goat animals. Eventually we found Daisy a nice home about 10 minutes away with another herd of goats and since then he has fitted in quite well.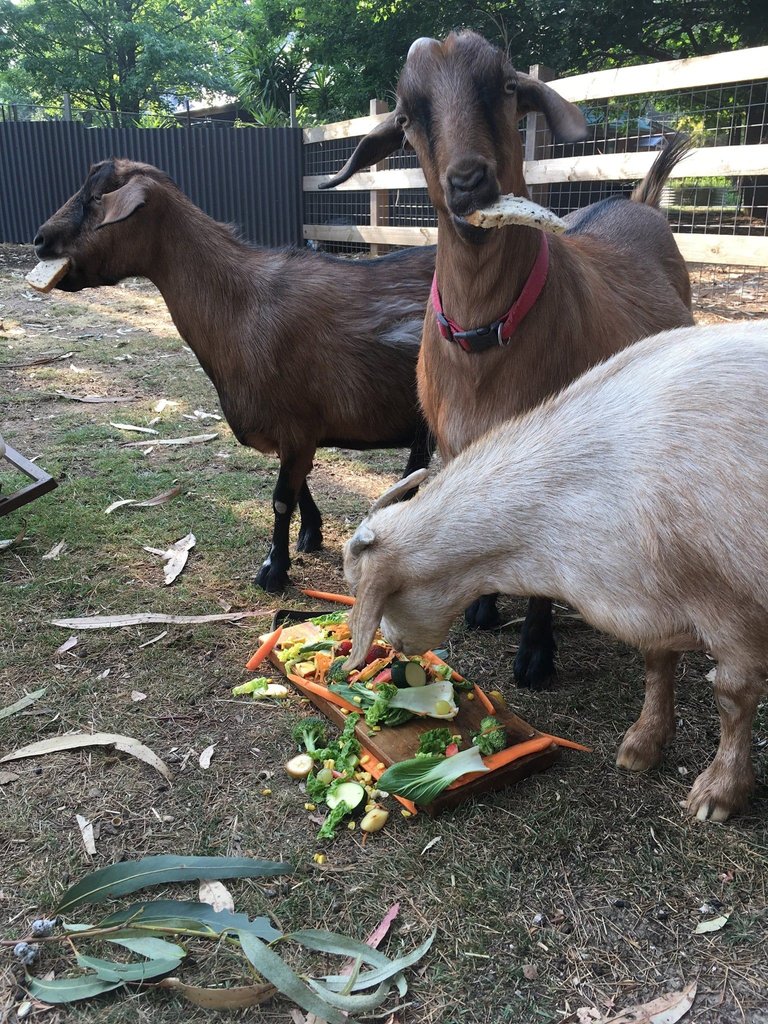 All 3 of them together for the last time, Daisy middle.
Ivy stayed with her mum Poppy and they would both roam the property together, along with Sherman the alpacca and Patte the goose.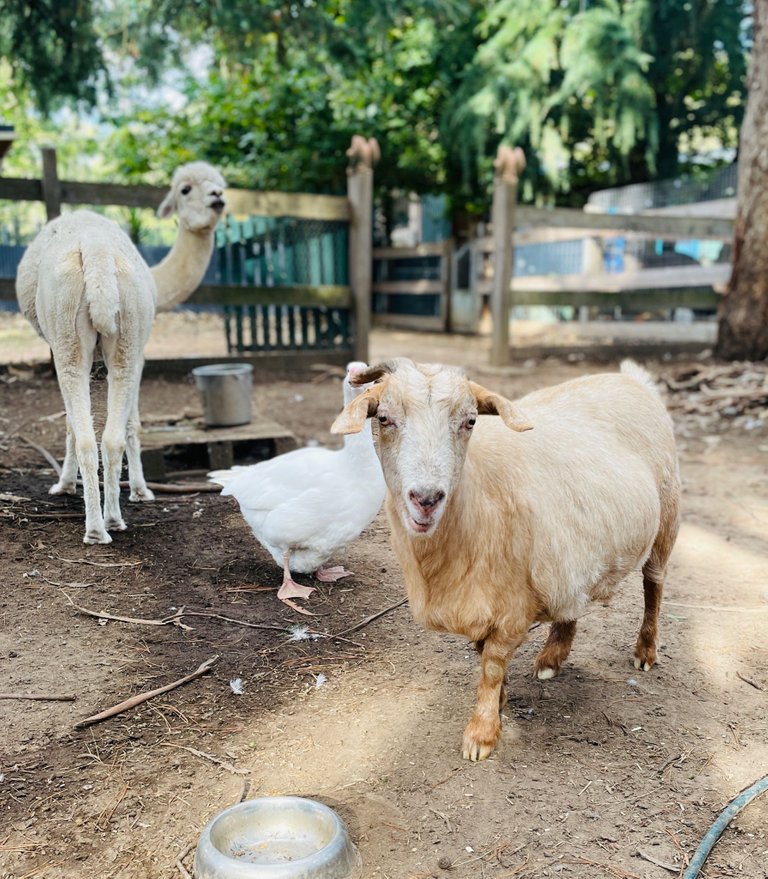 Ivy with Sherman and Patte
Any time I was doing yard trimming Ivy and Poppy would come running over to eat whatever it was I had cut down. Quite possibly 2 of the most well fed goats you will ever meet.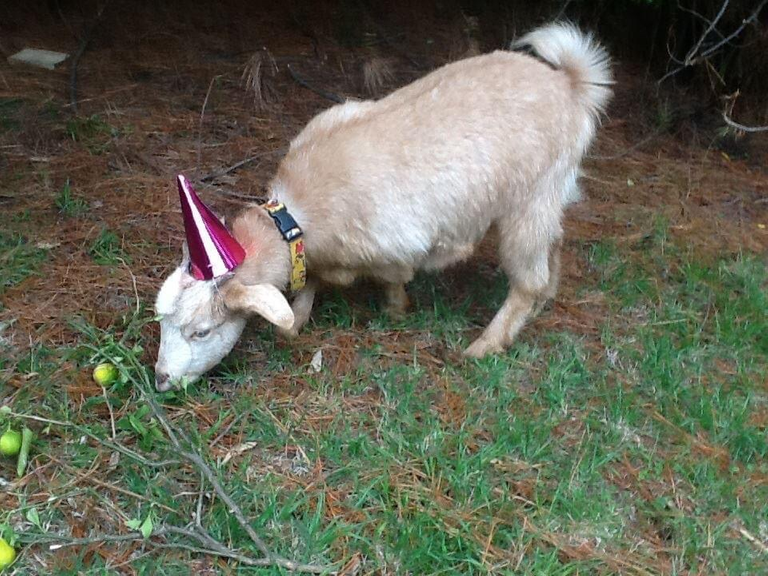 Birthday goat!!!
Ivy has always been placid and when guests come to stay she lets the kids pat her and feed her from their hand. She is gentle but still happy to headbutt if she takes offence to someone, or something. Particularly the dogs or (when he first arrived) the turkey.
Me and Lydias dog Sassy, and mum's dog Skeeter love to run and chase and if they get into the other section of the property they will try and play with the goats. They have no intention of hurting them or anything but just want to see what it is and if it will play. Ivy will have none of it and her and Poppy have been known to corner the turkey or dogs and headbutt them until they can get away. Still the dogs think it's a game and continue to do it when they get the chance.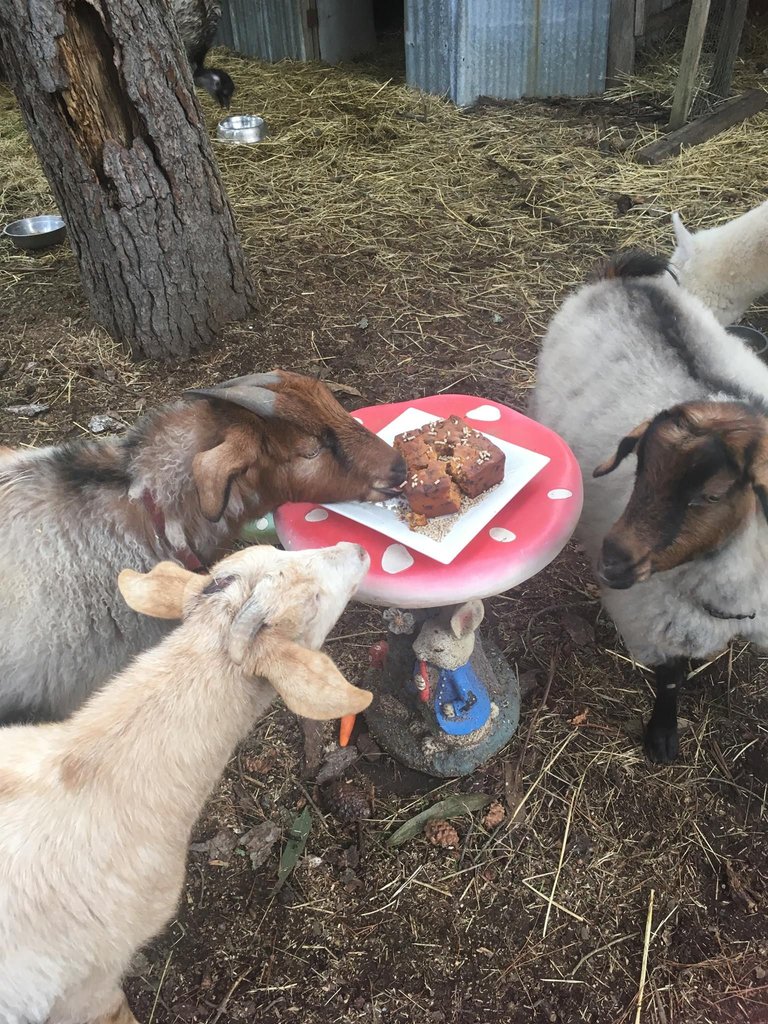 Sharing a nice cake
Ivy is very happy to come up onto the decking and visit people when they stay, she would often be found lounging in the sun on the deck with Poppy, soaking up the rays.
Ivy has never had any health problems and aside from a regular nail clipping has never needed treating for any issues. Due to the rapid onset of symptoms (she was fine at lunch) the vet suspects polio.
Polio is not contagious in goats so Poppy should be fine, however I think mum is still going to get her tested.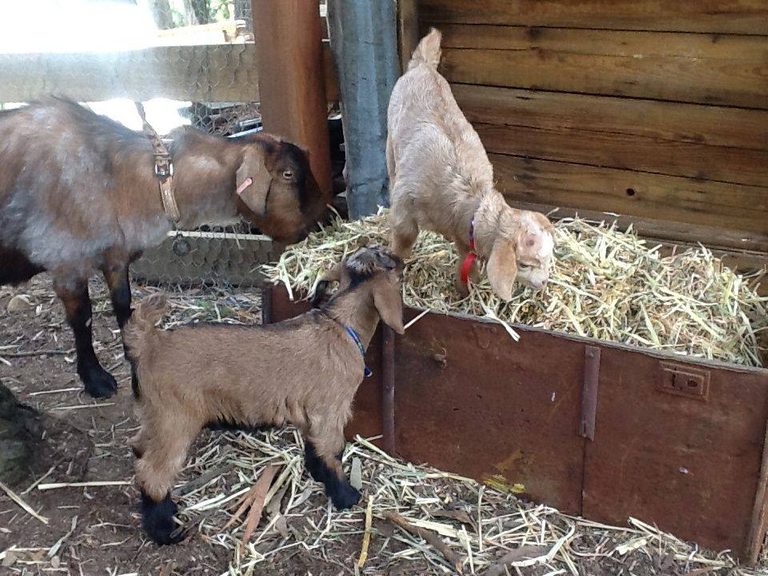 It's always sad when one of the animals die. Death is a part of life but premature death is never fun to deal with, especially not when they have been around for so long and you're in contact with them most days.
It's a shame I am so far from home and was unable to see her before she passed but it sounded quick so hopefully she didn't suffer.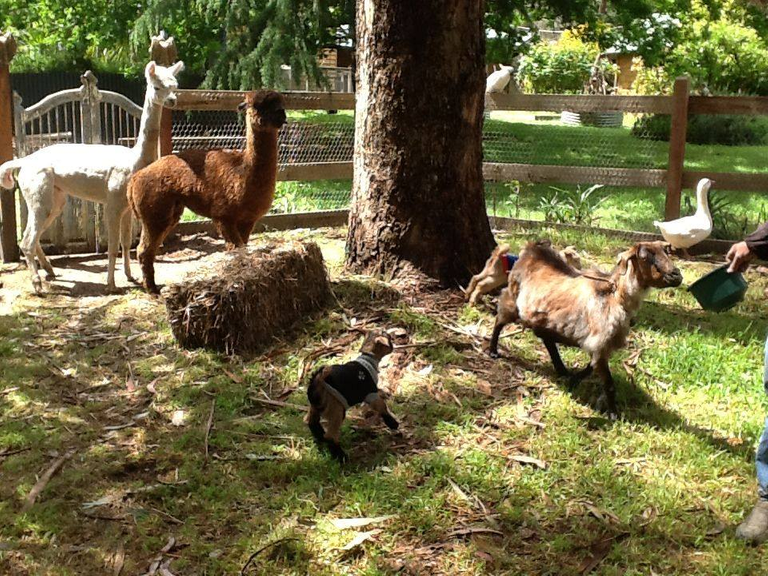 Her mum Poppy will probably be sad and lonely given they have been together since day one. Mum is already looking into other baby goats (kids) that need homes so hopefully she can bond with a new baby and have a new friend. For now she still has Sherman and the other barnyard animals to keep her company.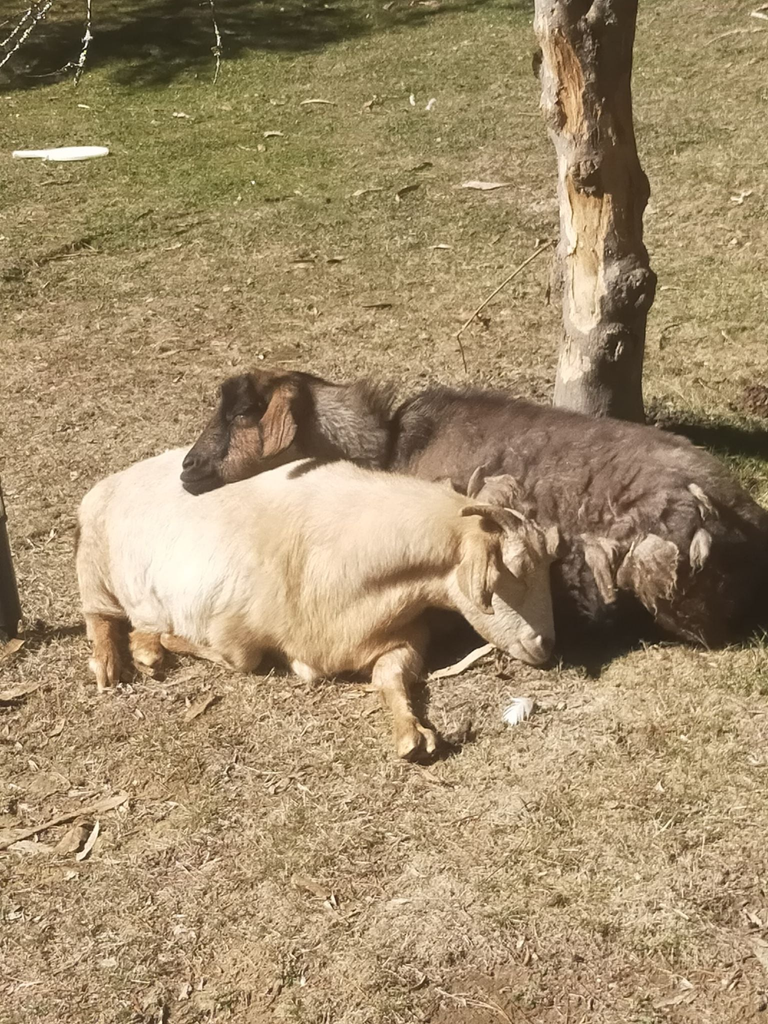 We will all miss you Ivy goat, you were a funny, sweet little animal and you made countless people smile with your antics.