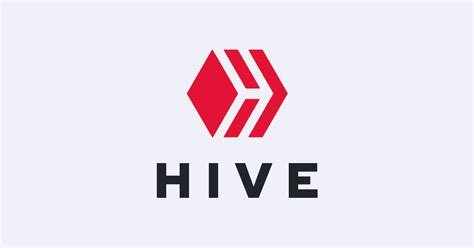 For those who know me you know I started out on Steem and when Hive split I saw the direction everything was heading in and I could not switch to Hive fast enough. I am happy and proud to be here on Hive with the rest of you and those I have met along the way it has been nothing short of fantastic. I love the creativity and the openness and people being who they are and who they want to be. With that being said this is only the beginning and I know we still have a long road ahead of us. I have been talking with @nathanmars and I pitched an idea to him and we want to move forward and we want all of you to be involved!
So one of the best tools you can have as a business or on a platform is a video. Video is by far the most powerful and best promotional tool around. The idea I told NathanMars about is I want to make various 60-second videos showcasing hive and all it has to offer and many of the amazing creators here! I am a videographer and video marketer so I thought this would be one of the best ways I can give back to this amazing community and platform.
Here's where you all come in! If you are interested in being part of this project or you know someone who would be a great addition please comment below and tag anyone who would be interested.
Here's what I am looking for and how to contact me. I need footage of people talking about what they love about hive. Please keep it short as the final video will be only 60seconds max and I can only use a few seconds per person so if you send a 5 minute video chances are only 3-5 seconds of it will be used. Also please send a video in both landscapes and portrait so that videos can be made for each platform as needed for promotional purposes. There will be multiple videos made for a variety of other platforms (Facebook, Instagram, Twitter, and so on). Once the videos have been made I will make another post with links to download all the videos and you are free to download and share them with the world!
Topics to cover!
Talk about any of the following topics or one of your own but these are the general ideas
-Why you joined Hive
-What hive means to you
-How has Hive changed your life
-What do you see for the future of hive
-How is Hive different and what problem do you see it solving
In terms of videos and footage or screen recordings of you using hive or people using it on their phones or meetups from around the world! So think a screen recording of you making a post or commenting on something. Using another dapp like 3speak to post a video or uploading images. Anything you can think of! (Please NO NSFW stuff. Keep it clean as any NSFW content will NOT be included)
If you want to be part of these videos to help spread the word about Hive and the future of this platform and community then please make your videos and post them online and then post a link to the video (preferably a download link) in the comments below. I can't wait to connect with more of you and make some great community drive videos to showcase the power of Hive and the community!
Hive to the MOON!
@nathanmars
@theycallmedan
@axeman
@kevinli
@d00k13
@yaynie
@photofeed
@hive-data
@photovisions
@intrepidphotos
@curie
@darthknight
Please note that if you send a video with audio the audio MUST be clear and easy to hear (NO running water, No Whispering or noisy areas). Language Preference is English but if you want to submit other languages that is fine too. I just need an English translation for subtitles.