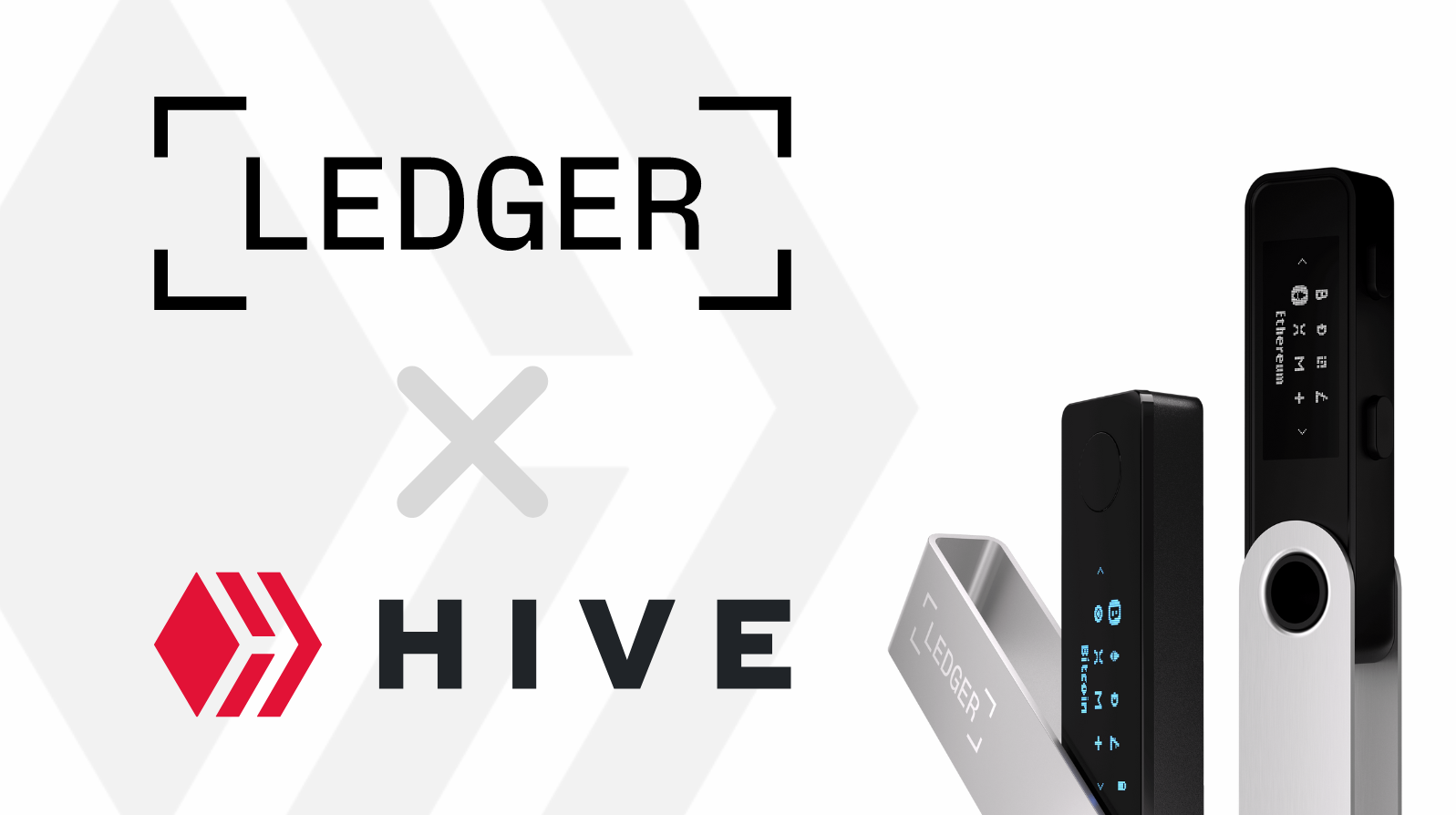 We are thrilled to announce that Hive has been integrated with and is now available on Ledger Nano S, Nano S Plus, and Nano X hardware wallets effective today, November 1, 2022.
The integration is the work of @engrave:
Ledger wallets are secure, trusted, and widely available. That makes them the perfect partner for the Hive decentralized blockchain. Ledger hardware wallets allow Hive to utilize an unlimited set of private and public key pairs to secure multiple Hive accounts with the same device. Read more here.
Much technical effort went into this integration. Hive does not use the unspent transaction output (UTXO) protocol model. The Ledger implementation for Hive utilizes the SLIP-0048: Deterministic Key Hierarchy for Graphene-based Networks standard which extends BIP-44 standard to match role-based model.
The Hive-Ledger implementation allows users to view and manage public keys using a special Hive Ledger Wallet companion application. It facilitates the review of transaction properties such as transfers and staking amounts, HIVE and HBD recipients, key derivation paths, delegation, governance voting, and much more. All operations and their properties are visible on a device screen. Users must approve transactions with a digital signature issued by the device.
This is an amazing development and addition to the Hive ecosystem!
About Ledger:
Founded in 2014, Ledger is a global digital asset and Web3 platform. More than 20 percent of the world's crypto assets are secured through Ledger Nano wallets. Headquartered in Paris and Vierzon, France, with offices in London, New York, Singapore, and Portland, Ledger has a team of more than 700 professionals developing a variety of products and services to enable individuals and companies to securely buy, store, swap, and manage crypto assets. Devices include Ledger hardware wallets with more than 5 million units sold in more than 180 countries.
Ledger combines a hardware wallet—Nano S Plus or Nano X—and the Ledger Live app to offer consumers an easy start in their crypto journey while maintaining full control over their digital assets.
With its ease of use, Ledger allows a user to begin investing in digital assets while achieving financial freedom in a safe and stress-free environment The Ledger Academy is a content portal that provides customers with education on the emerging Web3 ecosystem. Ledger has also developed Ledger Enterprise, a digital asset custody and security solution for institutional investors and financial players.