You are seeing my post. That means you want to know what is Hive, what is Hive blog, and how to earn money from this blog. Today I'll be giving a basic introduction to making money on the Hive blog. I will talk about Hive, Hive Power, and Hive Dollar (HBD).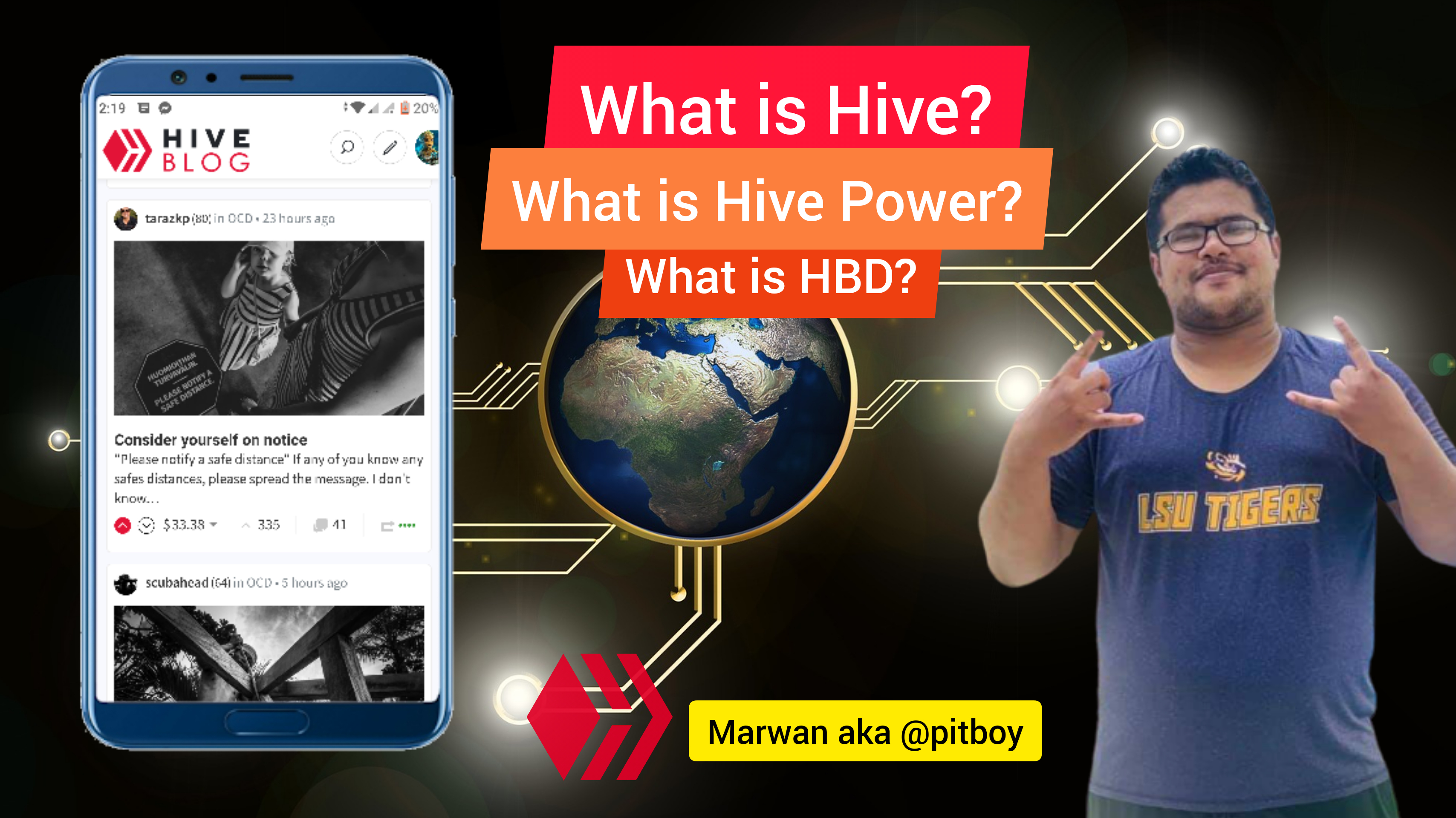 I recently cashed in $50 worth of HBD, though I am the worst writer in the history of writings. Many are earning $400 a week and I think this is enough to attract anyone's attention. If creators can earn directly from the things they create that will change the definition of social media; that will change the definition of blogging.
In this article, I'll cover -
What is Hive, HBD, Hive Power?
What is Hive Blog?
How do all of these terms work?
How can you convert Hive to US Dollars?
A little FAQ section.
I am not going to discuss everything in this post. I will just give you some basic ideas about all the terms of Hive Blog. I already wrote an article about Hive Cryptocurrency on Hive Blog and Medium, but this article will be more polished and more informative.
What is Hive?
Hive is the base currency token for Hive Blog, which is like a general cryptocurrency like Bitcoin, Lightcoin, or Etherium. You have to understand these terms first. Hive is the currency, and Hive Blog is the platform to earn that currency.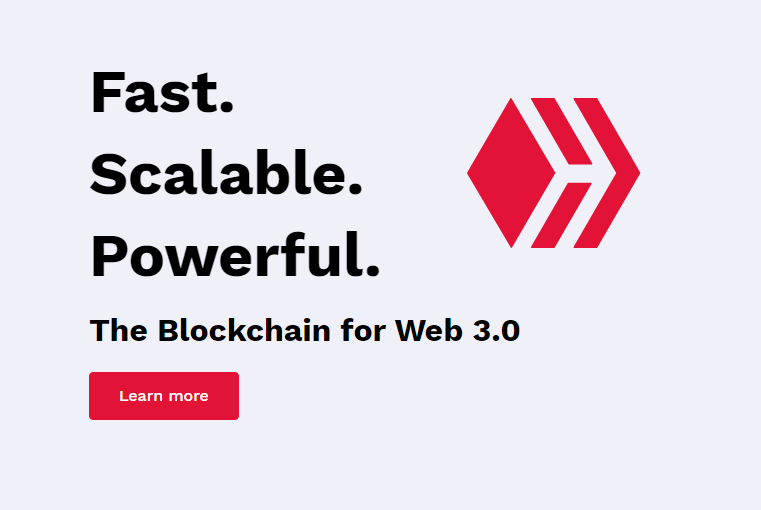 It is a liquid currency that you can trade, spend, transfer. Like Bitcoin, it can be securely stored in a wallet and traded with other cryptocurrencies, such as Bitcoin or Etherium.
And like other cryptocurrencies, Hive's price goes up and down a lot. However, its price is more or less stable most of the time than other cryptocurrencies.
It's a liquid currency that is easy to trade. You can trade Hive with other cryptocurrencies on exchanges including Binance, Bittrex, Ionomy, etc.

Now I believe the concept of Hive is now quite clear to you. I just gave the basic idea. For pro-level info, you can just check out this article.
What is Hive Power?
This is basically called the influence score of this platform. Hive power is a measurement for how much influence a user has within the Hive network. The more Hive Power you hold, the more you're able to influence the value of posts votes and comments. Voters with more Hive Power have a greater influence over the allocation of the rewards for a particular post than voters with less Hive Power.
Also Read - Earn Cryptocurrency by Writing
The more Hive Power you have, the more valuable your upvote(similar to like on Facebook) will be to the Hive Blog. If you vote for someone else's post, how much Hive token and Hive Dollar the post creator will get depend on your Hive Power.
The same thing will happen to you if you get upvotes and comments on any content you create.
It's your Hive token which will be converted to Hive Power. You can get more Hive power by ''Powering Up'' with your Hive. You can again convert Hive power to Hive by ''Powering Down''.
Hive > After Powering up > Hive Power
Hive Power > After Powering Down > Hive
Creators will get less profit from your upvote if your Hive power is smaller, and they will get more benefits from your upvote if your Hive Power is more. I am saying the same thing again and again. So I believe it's clear to you, right?
What is Hive Dollar?
Hive Dollar is also liquid token like Hive. Like Hive token, Hive Dollar or HBD is also tradable with other cryptocurrencies as well.
This is Hive's own dollar, similar to the US dollar, which is stored on the Hive blockchain. If you want, you can convert Hive Dollar in your account to Hive Token. Then You can convert Hive token to Hive power. So it works quite like a cycle. But it depends on you, how you want to use your Hive, Hive Power or Hive Dollar.
What is Hive Blog?
The protocol that runs Hive is called Hive Blockchain protocol. Hive blockchain protocol can store the value just like the bitcoin protocol, which can also store content. It rewards for creating contents, curating contents, even commenting on the contents by its own cryptocurrency which is called Hive-Based Dollars.
First of all, Hive Blog is a social network as well as a blogging platform. At an elementary level, it may seem like another social network like Reddit to you. Because, almost all the features of Hive are like Reddit.
Like Reddit, you can upvote(Similar to like), comment, repost other users' posts to your profile, follow other users to get feed, follow any topic you like, and create new posts by yourself. There are a lot of features that a social media and blog should have.
Also Read - How to Write SEO Friendly Posts on Hive
But at the same time, Hive Blog shares revenue with its users. This is the most significant difference between any other social media and Hive. And in the case of this revenue sharing, the integration of a cryptocurrency called Hive with Hive Blog comes to the front. Hive Blog does not pay its users with regular currency (money, dollar pound, euro). Instead, they pay users with the help of Hive cryptocurrency.
Let me give the easiest example. Suppose this Hive blog is like Facebook. You published a status and you are getting likes on it. And for every like you are earning Hive token and HBD. If you have a celebrity friend, you can earn more from his likes. Think like a friend with more Hive Power. Sounds fun, right? Though blockchain technology isn't that simple like Facebook. But it's not a crime to think like an amature.
Another exciting thing is that users do not earn cryptocurrency just for posting content. Instead, they also get paid for consuming content, even by commenting on someone's post. However, how much payment a user will get for doing something depends on some more rules and few factors of Hive Blog. I will discuss them later.
I know there are lots of pro-crypto bloggers who may find my article very silly! But as a beginner, I know how to easily serve the newcomer. I hope you liked it.
---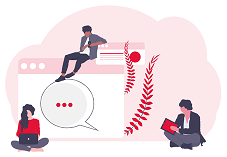 Not got an account yet? Sign up to Hive!
---
Frequently Asked Question(FAQ) -
I know as a beginner what kind of questions are arising on your mind. So here's the FAQ section of my post. It's also like a short summary of my article -
Q. What is Hive Blog?
A. Hive Blog is a social media website.
Q. Like?
A. Much like Reddit/ twitter / Facebook / tumblr / blogspot.
Q. Why should I join?
A. You can earn by posting, commenting, consuming.
Q. Does it cost money to join?
A. Yes & no. There are both paid and free joining options.
Q. Will I get money if I join someone?
A. No. There's no referral system. It's a decentralized blog, not MLM.
Q. So how can I earn from Hive Blog?
A. There are mainly three ways to earn from the Hive:
Write a post yourself
Upvotes in other posts (consumer rewards) and
Comments on other people's posts.
Q. How do I join?
A. Go to the website https://signup.hive.io and sign up for free.
Q. What does it take to join?
A. Just a username and email for free joining option through esteem.
Q: What do I do now that my account is active?
A. Follow, Upvote, Reblog(like share), and post new articles. Make your profile unique. And earn cryptocurrency by your regular activities.
Q: What are the Upvote, Comments, and Reblog icon?
A: Red box: Upvote, Blue box: Comments, Yellow: Reblog

Q. What is the easiest way to earn?
A. There is no easy way to earn, Post good content, upvote others' posts, comments, and re-blog. Then hopefully, the income will continue to increase.
Q. What will be my income if I Upvote?
A. you can earn up to 50% of the post rewards. This is called consumer rewards. the consumers voting on a post will share 50% of the post reward when the post pays out 7 days from its creation.
Q. When will my rewards be mature?
A. Seven days after you make a post. Your Hive Coin and Hive Dollars will be sent to your wallet.
Q. How do I withdraw my Hive Dollars?
A. You have to go through a few steps to withdraw Hive or Hive Dollar. There are some exchangers from where you can exchange your Hive coin or Hive dollar with Bitcoin or any other cryptocurrencies. For example - eToro , Bittrex etc. Though I will suggest you to increase your Hive Power by using Hive Coin rather than withdraw.
That's all. If you have any query please let me know in the comment section.