Earn Cryptocurrency Free
If you prefer to earn cryptocurrency just by writing quality content, then you're in the perfect spot.
Since the beginning of March 2020, there has been some hype among content writers and general internet users about the social network Hive. Hive Blog is a social media, which is mainly called decentralized social media, as well as a big blogging platform. Hive is very different from any other social media and blogging platform, because you can earn cryptocurrency from here.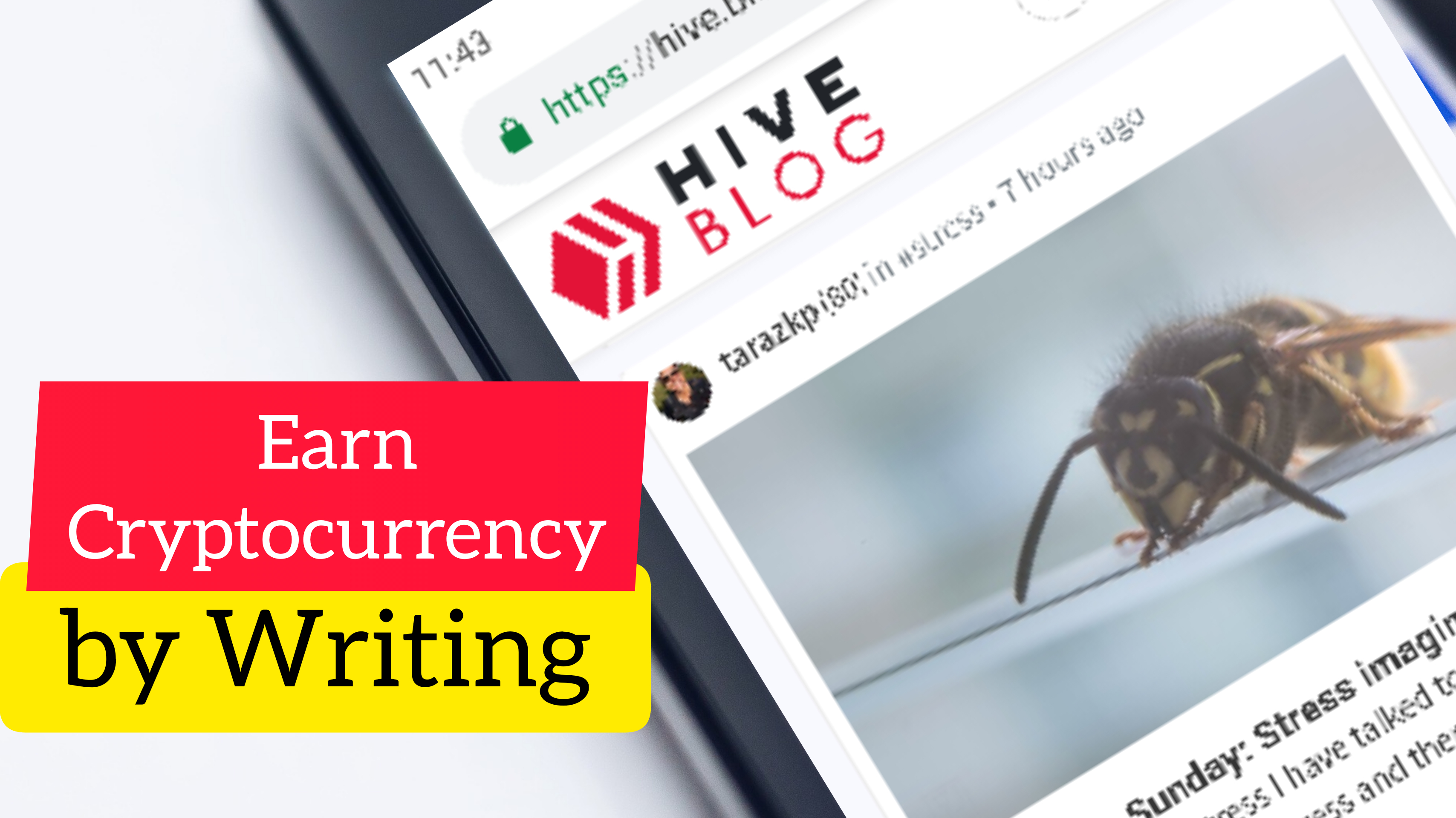 This entire blog site is integrated with Hive cryptocurrency. There are also many extra unique features that you will not see on other social media. Today I am going to discuss this Hive Blog and how you can earn free crypto from here. I have also included a FAQ section at the end of this article so that you can get answers to your possible questions.
What Is Hive Blog? (New era of Earning Cryptocurrency)
First of all, Hive Blog is a social network as well as a blogging platform. At an elementary level, it may seem like another social network like Reddit to you. Because, almost all the features of Hive are like Reddit.
Like Reddit, you can upvote(Similar to like), comment, repost other users' posts to your profile, follow other users to get feed, follow any topic you like, and create new posts by yourself. There are a lot of features that a social media and blog should have.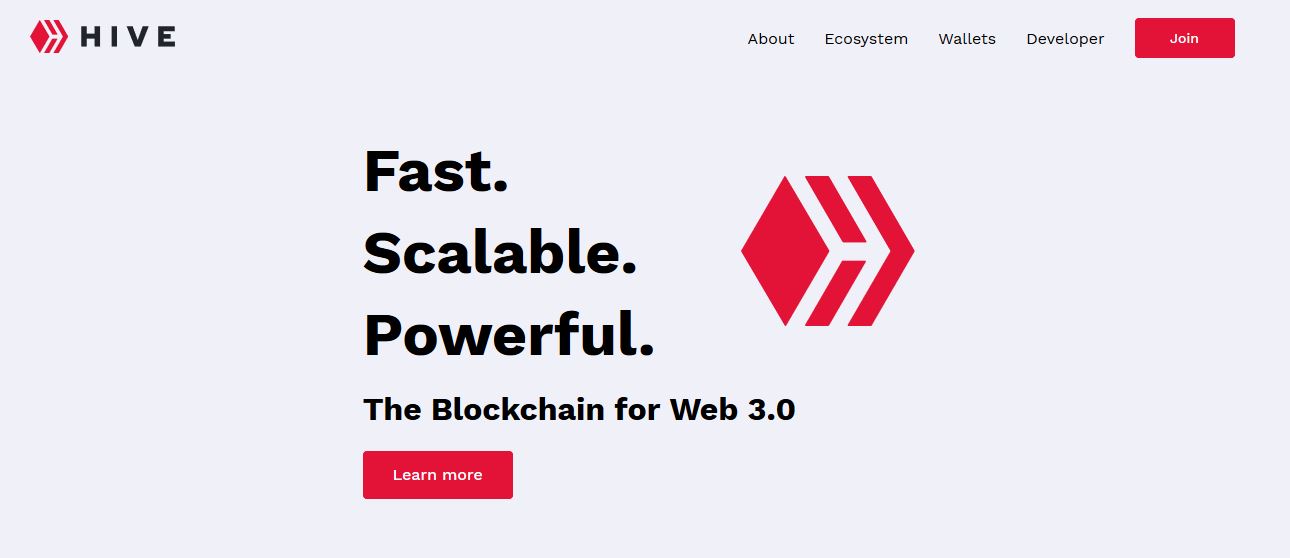 But at the same time, Hive Blog shares revenue with its users. This is the most significant difference between any other social media and Hive. And in the case of this revenue sharing, the integration of a cryptocurrency called Hive with Hive Blog comes to the front. Hive Blog does not pay its users with regular currency (money, dollar pound, euro). Instead, they pay users with the help of Hive cryptocurrency.
Read Also - What are the different ways to earn Hive?
Another exciting thing is that users do not earn cryptocurrency just for posting content. Instead, they also get paid for consuming content, even by commenting on someone's post. However, how much payment a user will get for doing something depends on some more rules and few factors of Hive Blog. I will discuss them later.
How Does Hive Blog Work?
Another difference between Hive Blog and other traditional social media is that all Hive's posts and content are saved in Hive's own blockchain instead of its web server. There are some extra benefits to store contents on blockchain technology, which are not available in other blogs.
For example, the content that you create on Hive Blog, you will always be recognized as the owner of that content. Because the contents are stored in the blockchain, no one will ever be able to edit or delete them.
In addition to using this blockchain, it also serves as a fair means of revenue sharing for content creators - a great way to earn cryptocurrency.
Every day new Hive tokens are created in the Hive blockchain, and these tokens are the payments that are given to the creators. 5% of new tokens go to users who hold Hive Power. And 75% of these tokens go to Hive's community pool. This 75 % of the tokens that go to the community pool are paid to those who create content or consume content.
Yes, you heard it right. You can also earn consumer reward for consuming articles.
Are you confused with the term Hive Power, consumer rewards? If you are already familiar with cryptocurrency, my language will sound natural to you.
But if you have no idea what I am talking about, stay with me. As this a beginners guide, I will try to clear up everything.
Hive Community Pool Share System
When you create new content on the Hive blog, you need to select how you want to receive the payment. Either You have to take 50% of the payment in Hive Token and 50% in Hive Dollar, or you need to convert the entire amount to Hive Power. In that case, you will get payment according to your holding power. Hive, Hive Power, and Hive Dollar all sound similar, but there are some differences.
Let's see-
Hive
It is a cryptocurrency similar to Bitcoin, Lightcoin, or Etherium. It is a liquid currency that you can trade, spend, transfer. Like Bitcoin, it can be securely stored in a wallet and traded with other cryptocurrencies, such as Bitcoin or Etherium.
And like other cryptocurrencies, Hive's price goes up and down a lot. However, its price is more or less stable most of the time than other cryptocurrencies.
Hive Dollar
This is Hive's own dollar, similar to the US dollar, which is stored on the Hive blockchain. If you want, you can convert Hive Dollar in your account to Hive Token. Many cryptocurrency exchangers also allow you to trade Hive Dollar with other major cryptocurrencies.
Hive Power
This is basically called the influence score of this platform. The more Hive Power you have, the more valuable your upvote(or like) will be to the Hive platform. If you vote for someone else's post, how much Hive or Hive Dollar the post creator will get depend on your own Hive Power.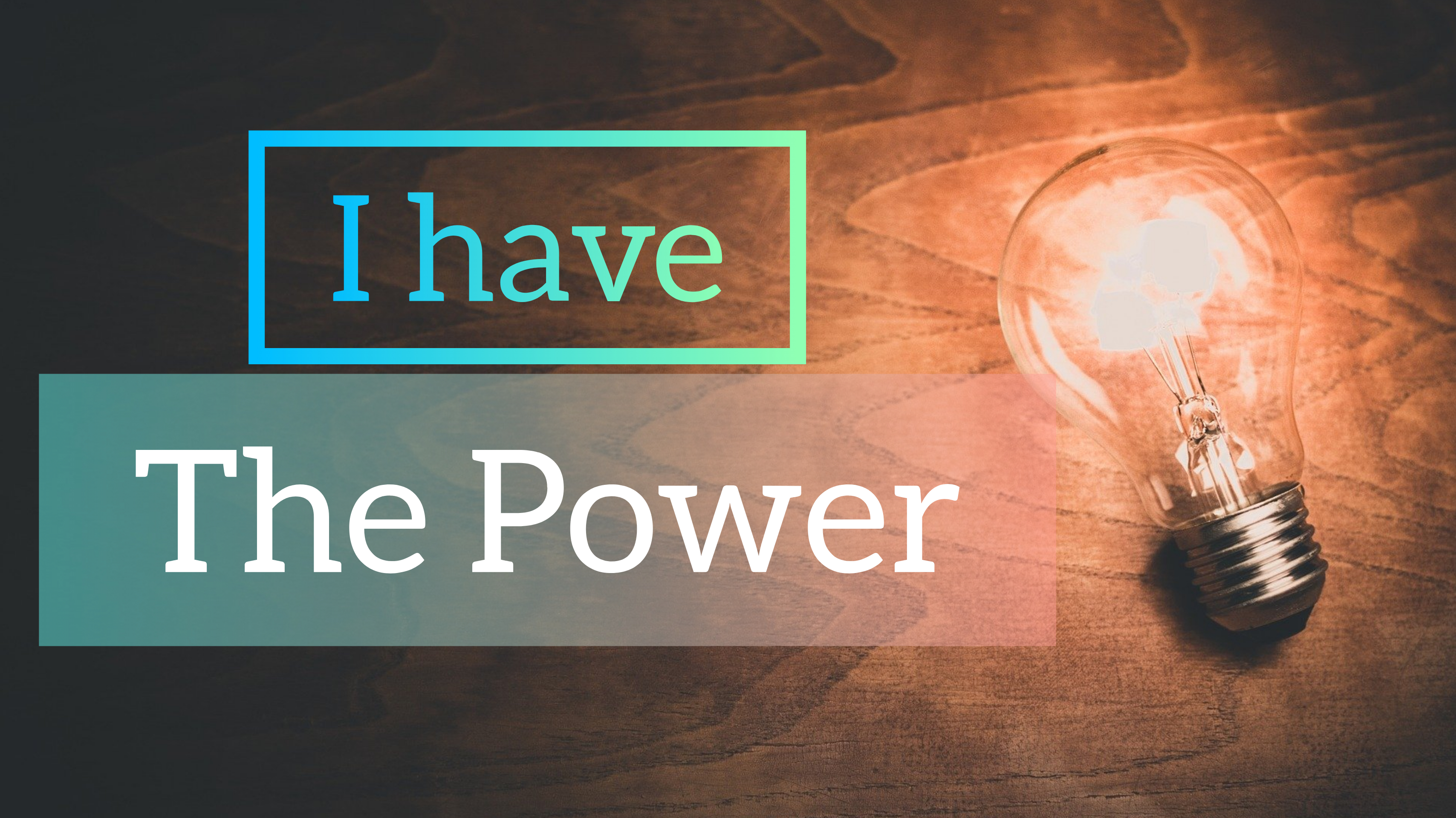 Creators will get less profit from your upvote if your Hive power is less, and they will get more benefit from your upvote if your Hive Power is more. Clear, right?
The same thing will happen to you if you get upvotes and comments on any content you create.
How to Earn Consumer Rewards from Hive Blog?
Suppose you went to a supermarket. They offered if you buy three icecreams at a time, they will provide one icecream free. If you buy ten icecreams at a time, you will get four icecreams free. That means you are getting back some icecream for consuming ice cream. And if your consuming power is high, you're getting higher rewards.
Get your Hive account now - Click here
I hope you got my point. Consumer rewards are quite similar to this example. You get a consumer reward when you vote for someone else's post because you are consuming his article. Like the ice cream deal, here you will earn more if you have high voting or consuming power.
How many Hive token you'll receive as the consumer reward depend on your voting value and Hive Power. The higher your voting value, the more Hive token you can earn.
To know more about consumer reward you can read this - Content Consumers: They Spend the Money Anyway
Note that 50% of the post rewards go to the author, and the other 50% goes to the author, commenters, and consumers. Consumer rewards are paid out 100% in Hive power. That increases your voting power so that you can help yourself as well as others.
How Much Money Can You Make From Hive Blog?
First of all, the Hive is not a way to make you an overnight millionaire. You will not earn cryptocurrency like Hive overnight.
It requires as much patience and practice to be a successful blogger on Hive. For example, you can't be a successful YouTuber by just uploading a few videos on YouTube.
In the trending section of Hive Blog, you will see many viral posts from many users who have earned lots of Hive Dollars. But there is no reason to think that any post there will go viral, and you can make hundreds of dollars from it.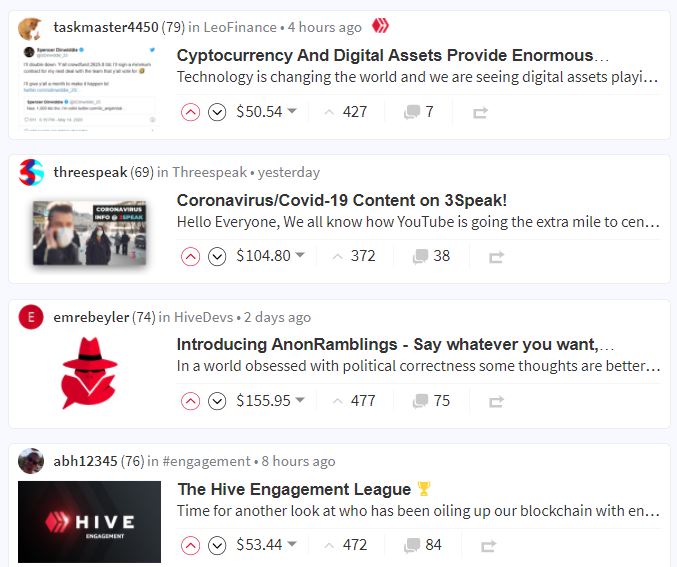 If you want to be successful in creating content on Hive, you will need incredible patience and hard work. Please, do not have an account at Hive Blog to earn a lot of money overnight. Because, in that case, you will not get any benefit, and you will not be successful.
You may not get upvote in your post at first; you may not get followers; the article may not get any significant profit. But if you have patience, if you can create unique content in English (or any other language) and spend some time behind the content, you will be successful at least shortly on the Hive platform. If you want to open an account now and start writing, here you go.
In today's article, I just wanted to discuss how the Hive platform works using blockchain & what is consumer rewards briefly. I would not tell everyone to go and write content, because I can't guarantee that you will be successful by working here. How you work here and whether you can succeed by working is entirely up to you. If you want to work, try to know a little more about Hive. You can learn these things better by watching tutorials on YouTube or ThreeSpeak, if you want to know and want to work here.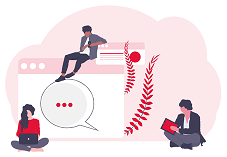 Not got an account yet? Sign up to Hive!
Frequently Asked Question(FAQ) -
I know as a beginner what kind of questions are arising on your mind. So here's FAQ section of my post. It's also like a short summary of my article -
Q. What is Hive Blog?
A. Hive Blog is a social media website.
Q. Like?
A. Much like Reddit/ twitter / Facebook / tumblr / blogspot.
Q. Why should I join?
A. You can earn by posting, commenting, consuming.
Q. Does it cost money to join?
A. Yes & no. There are both paid and free joining options.
Q. Will I get money if I join someone?
A. No. There's no referral system. It's a decentralized blog, not MLM.
Q. So how can I earn from Hive Blog?
A. There are mainly three ways to earn from the Hive:
Write a post yourself
Upvotes in other posts (consumer rewards) and
Comments on other people's posts.
Q. How do I join?
A. Go to the website https://signup.hive.io and sign up for free.
Q. What does it take to join?
A. Just a username and email for free joining option through esteem.
Q: What do I do now that my account is active?
A. Follow, Upvote, Reblog(like share), and post new articles. Make your profile unique. And earn cryptocurrency by your regular activities.
Q: What are the Upvote, Comments, and Reblog icon?
A: Red box: Upvote, Blue box: Comments, Yellow: Reblog

Q. What is the easiest way to earn?
A. There is no easy way to earn, Post good content, upvote others' posts, comments, and re-blog. Then hopefully, the income will continue to increase.
Q. What will be my income if I Upvote?
A. you can earn up to 25% of the post rewards. This is called consumer rewards. We already discussed it.
Q. When will my rewards be mature?
A. Seven days after you make a post. Your Hive Coin and Hive Dollars will be sent to your wallet.
Q. How do I withdraw my Hive Dollars?
A. You have to go through a few steps to withdraw Hive or Hive Dollar. There are some exchangers from where you can exchange your Hive coin or Hive dollar with Bitcoin or any other cryptocurrencies. For example - eToro , Bittrex etc. Though I will suggest you to increase your Hive Power by using Hive Coin rather than withdraw.
That's all. If you have any query please let me know in the comment section.
You can read this article also to get more idea - Earn Cryptocurrency Safely by Posting Your Content by @cryptictruth
Want to do SEO for your article? Read This - How to Do Keyword Research for SEO

Contest by @abh12345 inspired me to write this article. I want to thank him for this awesome contest. I want thanks the sponsors @meesterboom, @tarazkp, @azircon, @abh12345, @whack.science, @hellohive, @syedumair for supporting this contest as well.

Genuinely speaking, I am not a writer. But I tried my best to express what I think. Never give up. And I'm not giving up! Hit the upvote button, and reblog if possible. It will inspire me to write more blogs.

Who am I?
I am Marwan Aka @Pitboy from Bangladesh, the land of beauty. I am a Social media advertiser, a traveler, a Youtuber and, trying to be the right person.
My social links -
My news portal - Air Info BD