Hiya Guys,
About a week ago I was reading a post that @ewkaw had published about his cacti ( you can find the post here.. https://hive.blog/hive-142159/@ewkaw/fields-of-gold-and-spines#@ewkaw/re38sl
And this post I found really interesting as I have a cactus or should I say had a cactus.
My mum had been away for a few days and when she got back I popped round to see her and to retrieve my cactus, but to my huge disappointment, she told me that while she was clearing out a few things she had popped it in a bag and took it to a charity shop.
Anyway, to cut a long story short, I went and bought myself some new cacti and thought I would share with you all my new collection.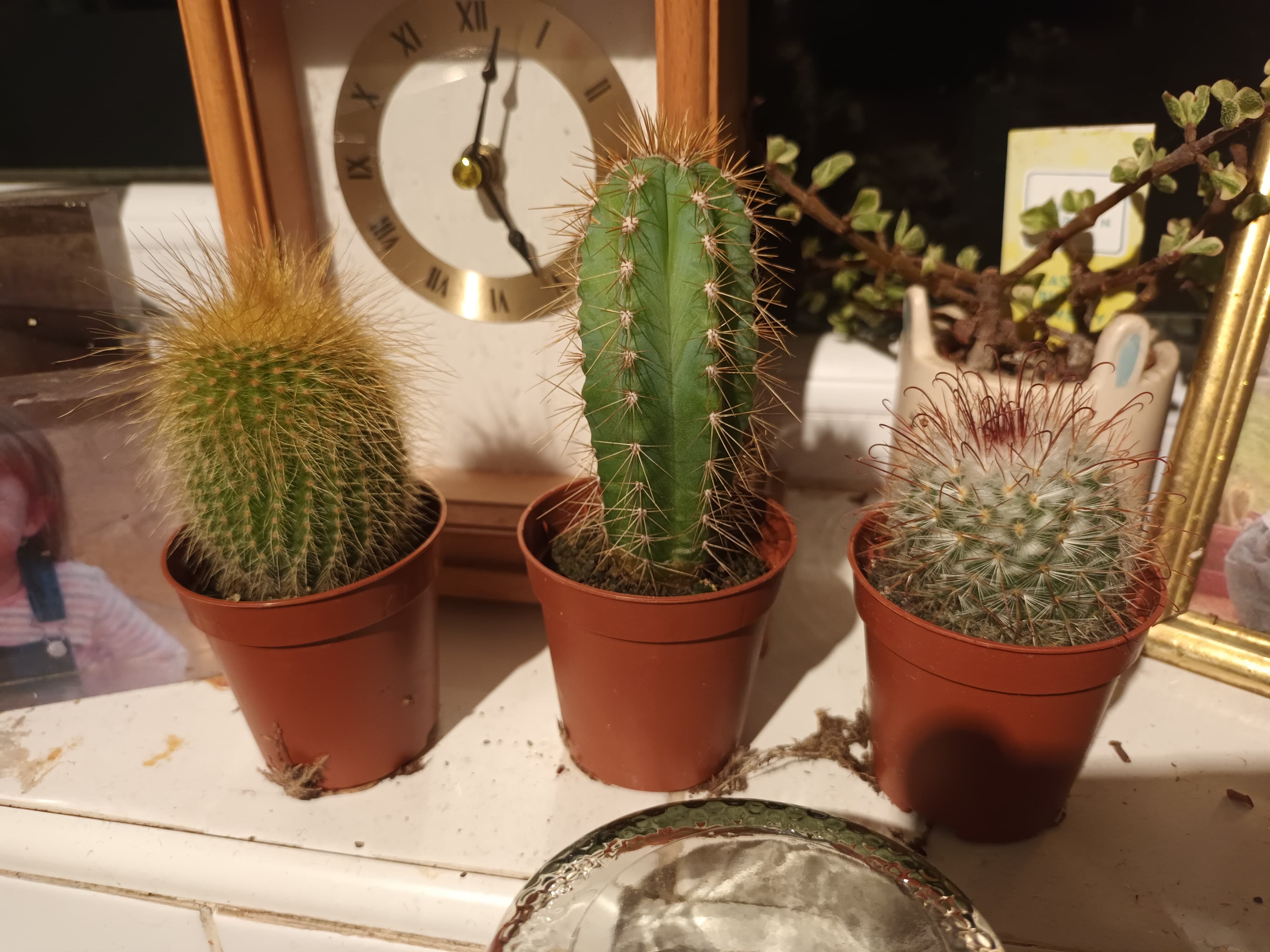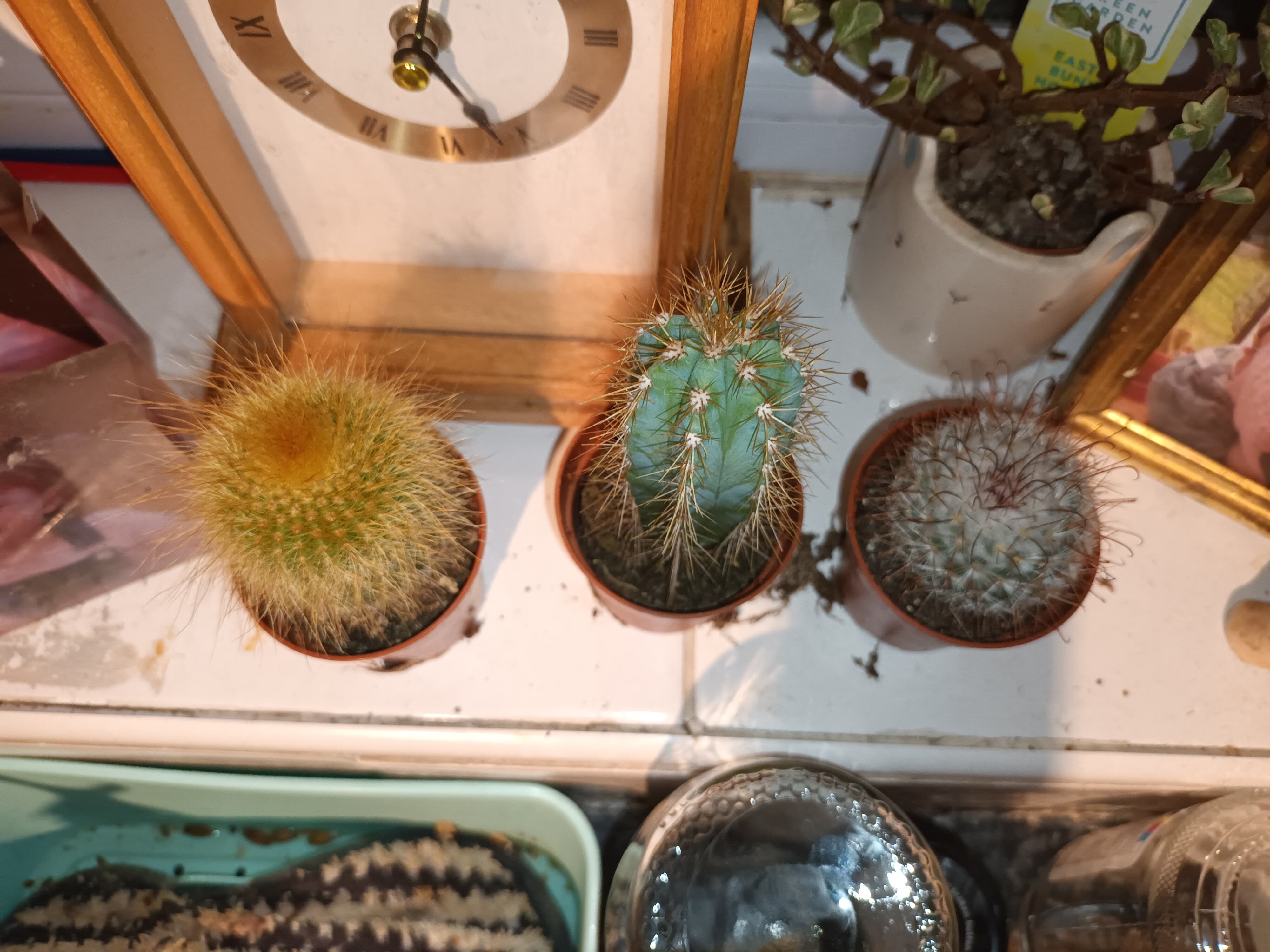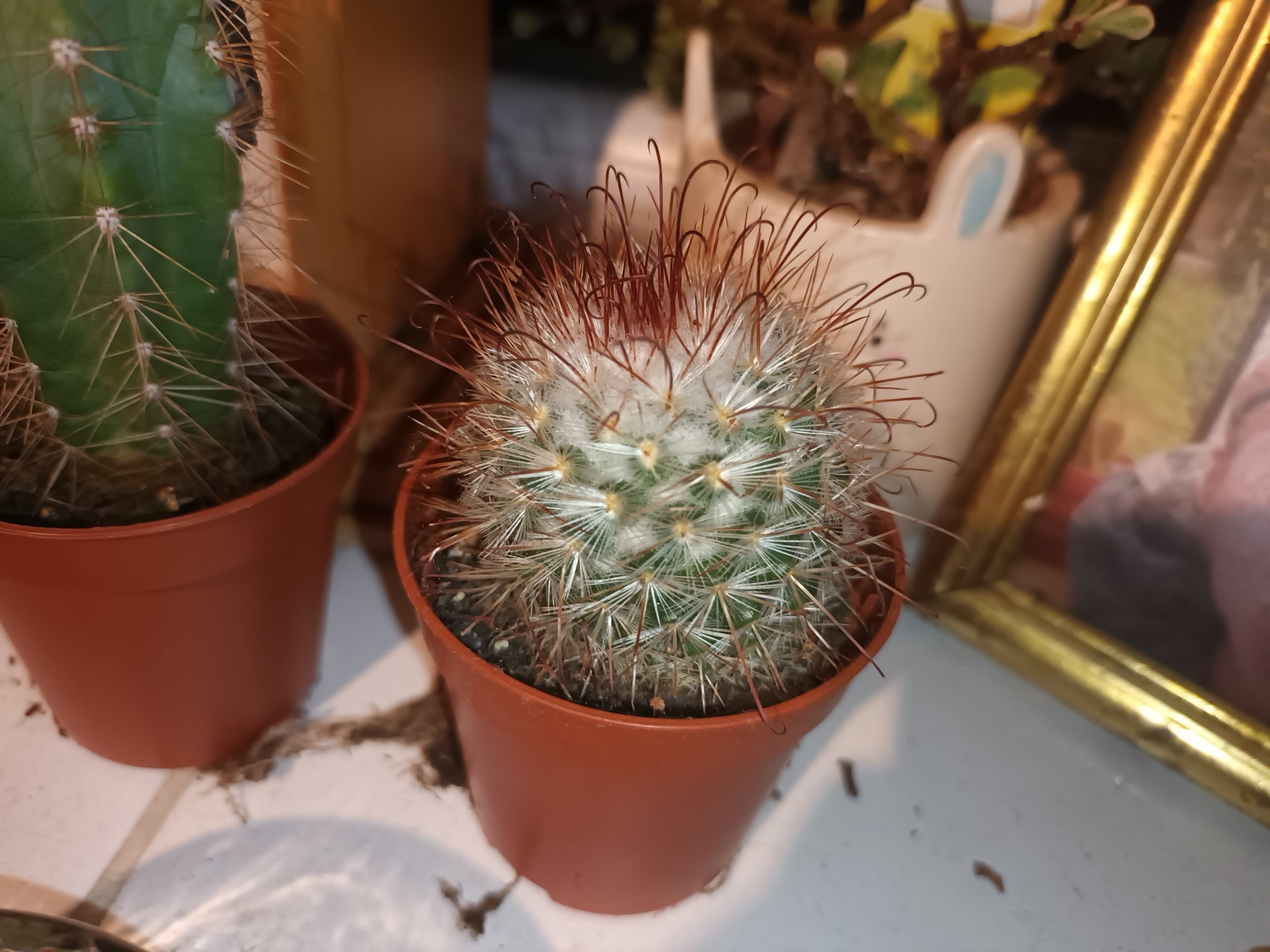 The little one in the bottom picture is my favorite, I like its curly red spikes.
So here we go cacti, lovers, what's the scientific name for these cacti as I would like to know?
I also wanted to show you how well my tomato plants are doing, when I had my old allotment some of the other plot holders told me about a tomato plant that just produces loads of tasty tomatoes, and last year I gave them a try.
The tomato plant is called Shirley F1 and we had loads of tomatoes from the plants last year so I decided to give them another go this year, and again they are doing really well.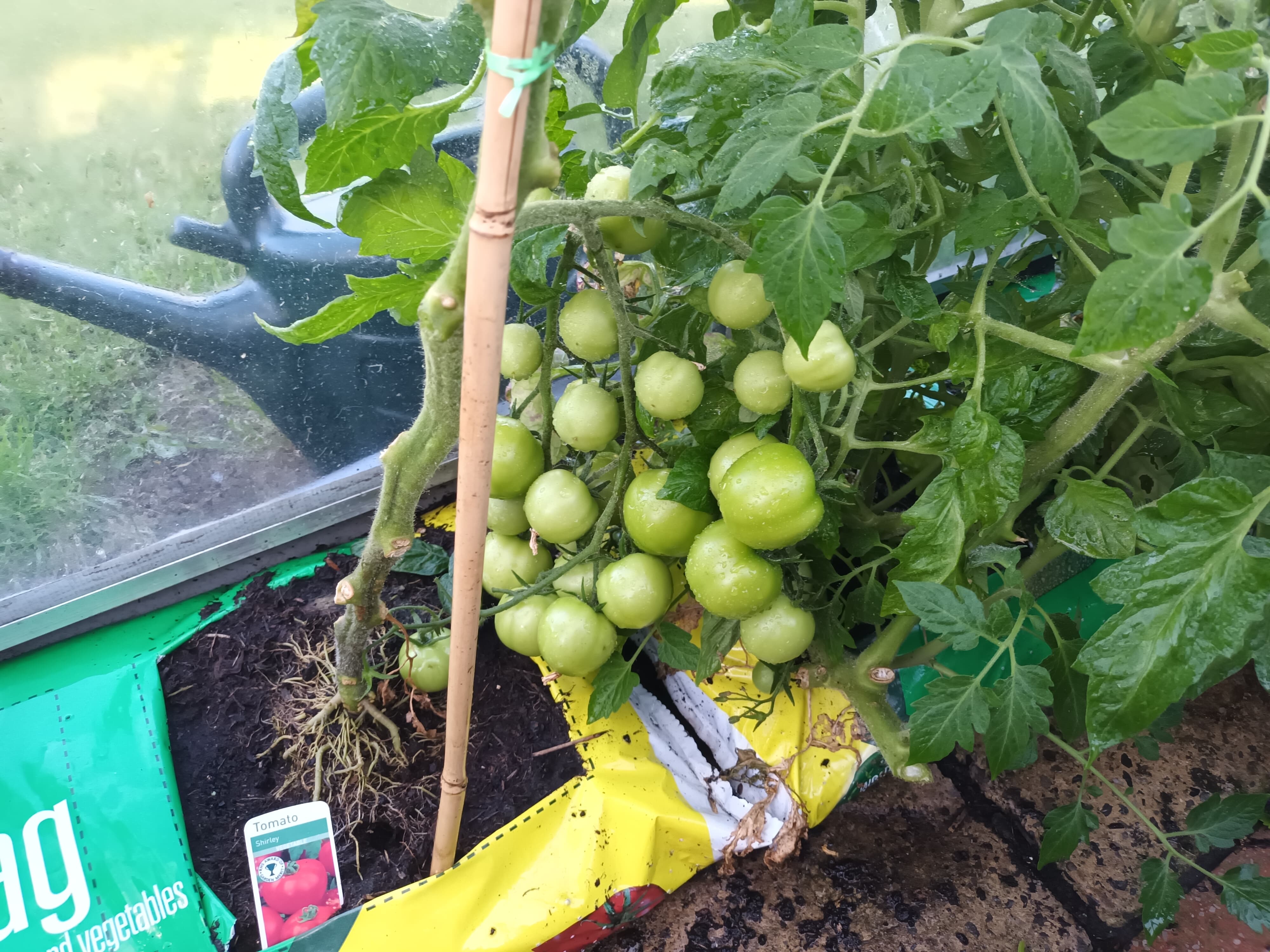 The photo above is just one trust, I didn't even know it was there, After a bad case of the leaf curl I had to cut away the bottom leaves and this was hanging behind.
the rest of the plant is doing really well too with lots of flowers and tomatoes popping up everywhere.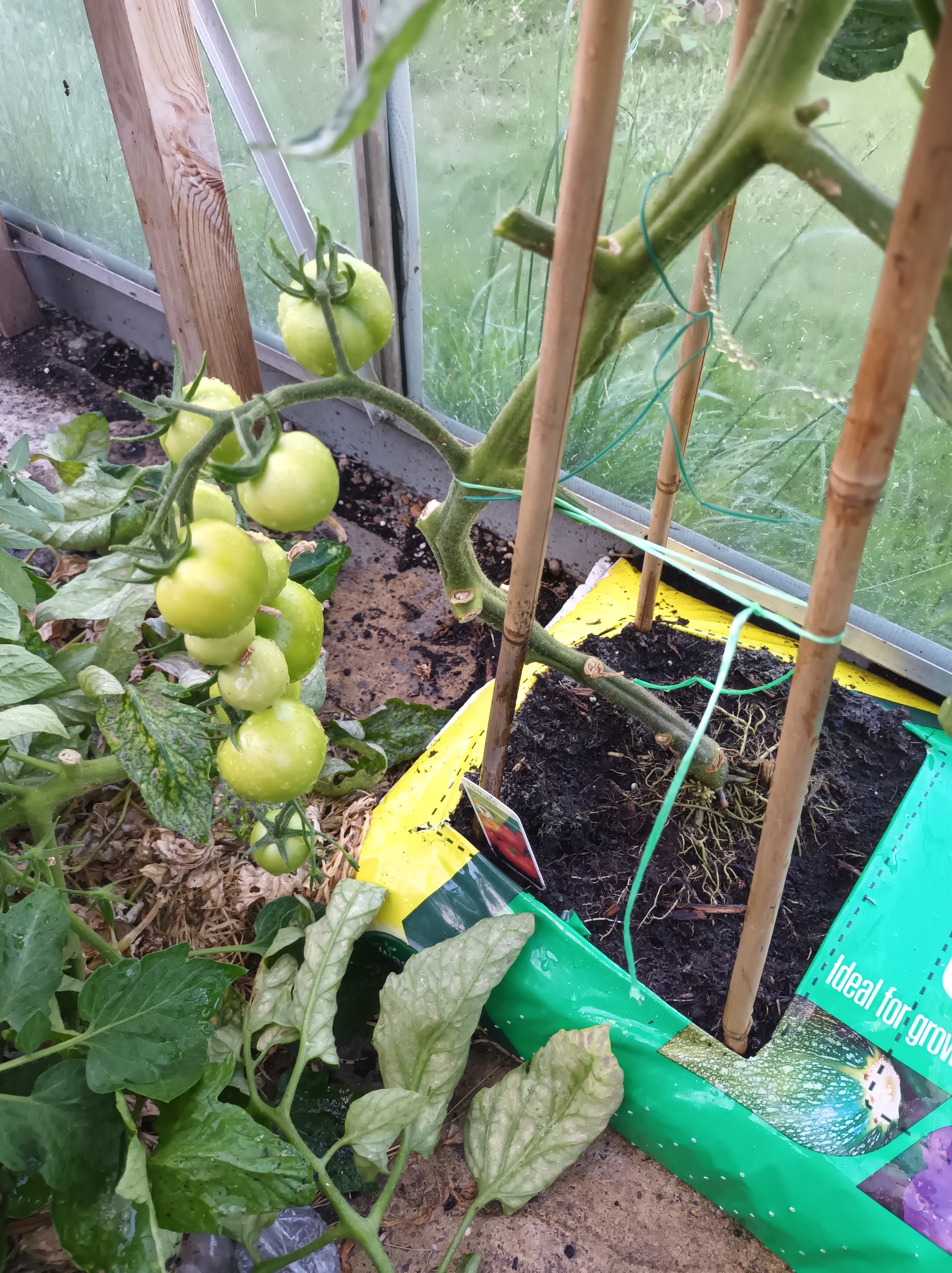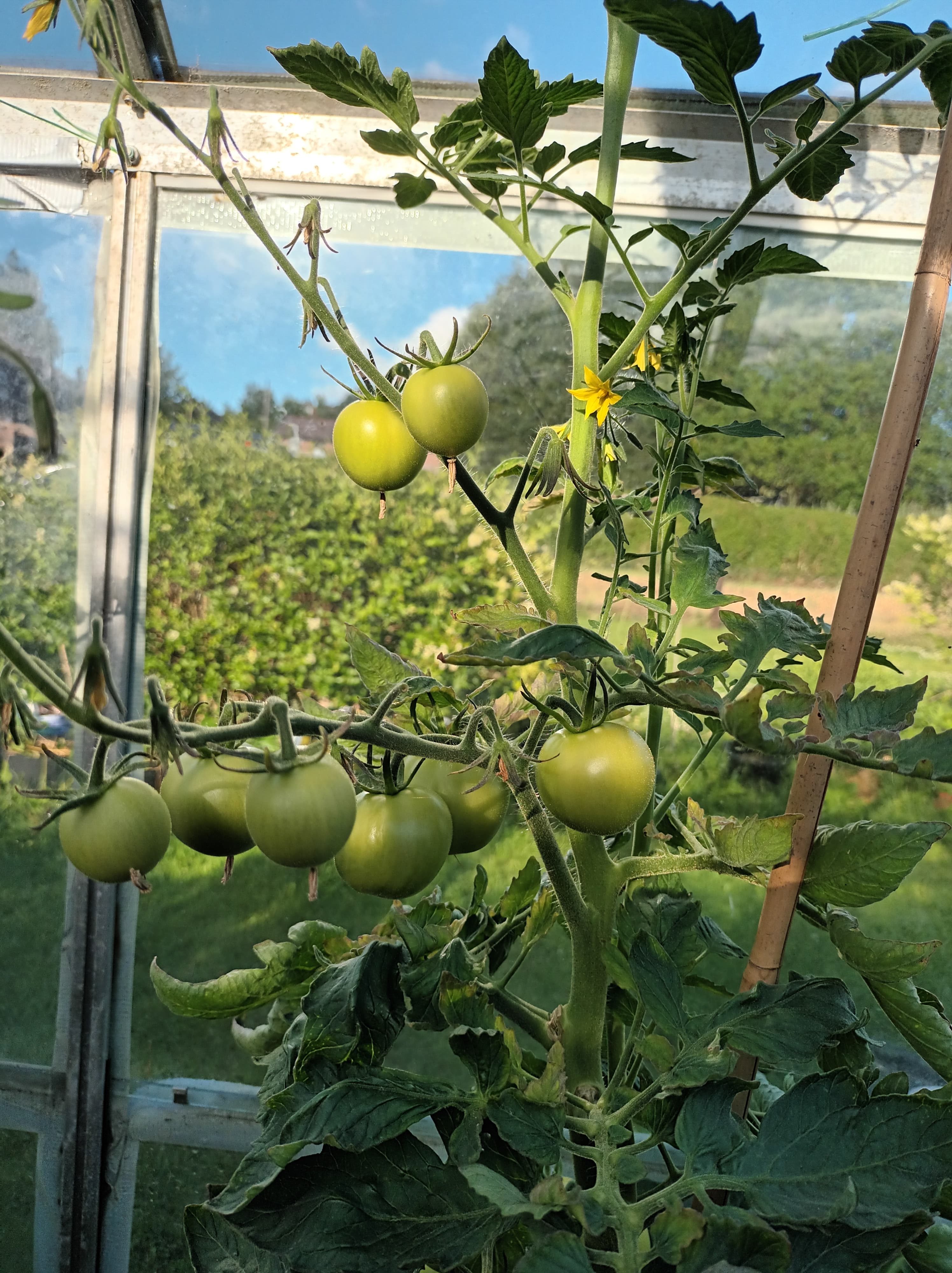 I water every evening and feed them on a Friday, so I think these will be my go-to tomatoes, I use them on burgers in salads and I even made some soup from them last year, I can't wait till they're ready.
until next time. stay safe.