Is it that bad news?
Yes, to me it is.
And I'm sure for a lot of others here the feeling must be similar.
What am I talking about?
Every morning just before leaving for work I always do a check up on my Hive account, you know: claim rewards, a quick scan of my feed(s) and most times some upvotes.
Right after that I also visit the CoinMarketCap page to see if there have been some spectacular changes in cryptoworld.
And of course, this morning also.
WTF, where's Hive?
Click on 'Next 100'
Yep, there it is: Ranked 102 !?!?
Now, although a blind man could see this coming, it's still a giant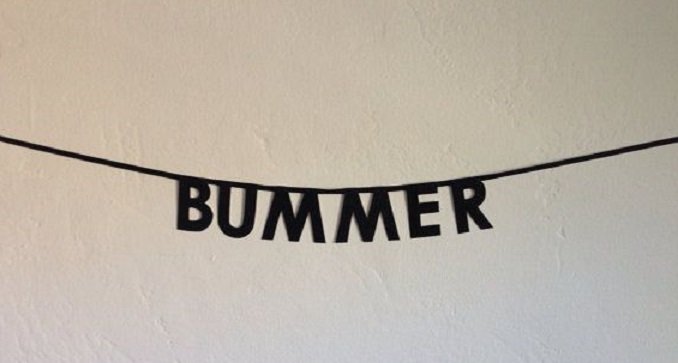 to see it has become a fact.


Now it's already 19 days ago since my last post.
In that post I wrote (and want to repeat it here again):
Let me be clear: everyone has the right to do what he wants with his Hive.
But if we want to attract and onboard more new people ...
a price moving upwards and much HIGHer up in the "charts" is a far more better advertisement than a price slipping away further and further if you ask me.
And the main reason (if you ask me) for that slipping away price is because of the massive continuing powering down and/or Hivers keeping their Hive liquid (non-vested), as I already tried to specify in that last post.
And what's bothering/annoying me even more is that 9 out of our top 20 witnesses take part in that powering down.
And ... with substantial amounts.
Witnesses, like-minded Hivers I presume, who I see as having a "role model" here.
Fellow Members if you want, who look out for and protect my (our) interest(s).
And no matter (already having a monthly fee btw for being in that top 20) what their excuse is for powering down etc., to me it's the same as buying a bread at the bakery and later that day the baker is at my door to invite himself and eat my paid for bread with him.


As a result of all this and to make a point I have (for now):
removed my vote for the 9 above relevant witnesses
enabled my vote for 1
removed my vote for 3 others not in top 20.
deleted 9 Hivers I had on autovote.
The last I have in mind for those who read this post is for you to do the same as I do. You make up your own mind.
I just felt the need to say this and write it down.


Ooh ehh, before I forget, one last "remarkable" thing.
Mr. Haejin has been pinpricking again with two posts last week, for those who haven't noticed.
Besides downvotes from some smaller accounts and myself, @blocktrades was the only big account that followed.
With notifications of being on the blacklist of @spaminator and @buildawhale, one of those two posts was on a $25+ paypout for hours, and nobody else acted.
Just saying ...


To wrap up ...
For those of you who think I'm being negative, so be it. But someone who is negative, doesn't power up (even this week) over and over again.
And it's because of me and all the others who are buying AND powering up their Hive, the price of Hive hasn't gone down to pennies yet.



Have a great weekend.


(Again) for (presumably) obvious reasons not shared on Twitter.


source: pinterest.com
---