I am here to tell the story behind Hiverrr, a mobile wallet for Hive and the only one you will ever need in my opinion. 😁
In my opinion there is a lot of room for improvement on the mobile wallet front on Hive. The two most popular options use an in-app browser, which in itself makes it slower and means sacrifices from a UX/UI point of view. I wanted to create something that feels great every time you open the app without sacrificing on any of the utility. Definitely a challenge from a design point of view. Next to that, I also wanted to create something that works well for real-life payments, adding to the challenge. I think I've succeeded, but I would love to hear your feedback.
First things first, this is a bit of a strange way to announce a new dapp, but I felt like writing this story and sharing a part of my personal life. For those who just want to know what features there are, not to worry, I will create a post shortly going over everything you can do with Hiverrr
---
It's a late night and in the Tbilisi heat I can't quite catch sleep, I'm restless. Usually for me, when I feel restless I start to work. Building away on something I love. But I'm in a strange sort of limbo where even with all my current projects, I don't quite know what to work on. Haveyoubeenhere and Buymeberries are chugging along. Pinmapple is being run by the team, and Poxpoints is running itself at this point. I just finished the first version of Lettucemeat, the project is at the point I need to start looking for investors or at least grow the team behind the project. That's when I usually just... well stop. I love creating, just for the sake of creating. It's what I do, I build things that I want to see in this world. But when it gets time to start the whole corporate spiel, focusing on all the aspects that are not directly related to creating, I have a (perhaps unfortunate) tendency of not wanting to commit years of my life to just one thing. At the end of the day, I think it stems from a fear of messing up, not for myself-, heck, I don't mind to fail and learn from an experience-, but for everyone else following along a vision I've set out (think business partners, employees, investors, etc.).
I've been fairly outspoken about my struggles with depression. And here is the simple truth: in my lapses of depression, I don't think I am a good leader. And whilst right now I have been dealing with it well, perhaps I lack a certain trust in myself that I can continue doing so for years on end. If other people follow my vision, I always want to be the best version of myself. I expect it of myself. Which is not to say I don't realize it's a near insane thing to expect from myself (and I'm actively working on it in therapy). Because of this, in an odd way, I often take away the option for others to follow my vision.
Sidenote: whilst I'm writing this I'm wondering about some of you who did follow me into my crazy ideas. Coming to the conclusion, I might actually be doing quite alright (lapses of depression included and all).
In two weeks, I will start work on a new project, Cryptolemons (details on the project coming later). It's a project I can completely find myself in and whilst I am on the founding team, I can (happily) leave the role of CEO to my co-founder. My personal goal is straight-forward, excel in a role with a relatively high level of responsibility to help relinquish my fear of messing up. In a way, my role gives me the opportunity to proof, mainly to myself, that I can take on this amount of responsibility whilst, in a worst case, diminishing the risk of messing up for others.
But back to my odd moment of limbo, where I am in right now, the time in between two projects. The best thing I can probably do is just take some time off for the next two weeks. Maybe travel some in this beautiful country. On the other hand I do need to start looking for a long-term apartment (as opposed to renting out Airbnbs monthly). It's 3 A.M. and my head just keeps jumping between everything mentioned above. In the end I whip out Airbnb and book a place in Batumi, at least one week off at a lovely city near the sea.
After arriving in Batumi, and spending a day trying to chill out, my restlessness stays with me. I do want to point out, I'm feeling generally happy. So it's definitely not the "bad kind" of restlessness. I just need something to work on, something right now. Enter Hiverrr. For a while I've been playing with the thought of creating a mobile wallet for Hive. But less than two weeks to create and launch a mobile wallet, is well, challenging. And that's honestly exactly what I need. A new challenge. For a week straight, after waking up and having an ice-coffee next to my Airbnb I go to the same bar (Conte for those curious) and work until late in the evening (often until the midnight closing time) on Hiverrr. I'm getting more enjoyment and satisfaction from working on a new exciting project and feel more relaxed doing so than well, taking a vacay and chilling out!
With all that said, one and a half week later Hiverrr is now live for all of you to enjoy! 😁
Sidenote: it's now live on Android only. For iOS Apple forces you to have a registered company linked to a bank account (with the same name as the app, so I can't use any of my current companies). To open a company in Georgia, I need around two weeks, but I can only do it in Tbilisi and the cost would be around 500 USD (which I don't have to spare at the moment). But SoonTM, hopefully somewhere in the next two months. The project is also open source as in the near future I won't have much time to work on it continuously.
I would like to leave all of you with some photo impressions of my last few days, to put to rest any worries you might have had that I'm working too much and should enjoy my life more! 😜
---
My "office" in Batumi, from where I coded most of Hiverrr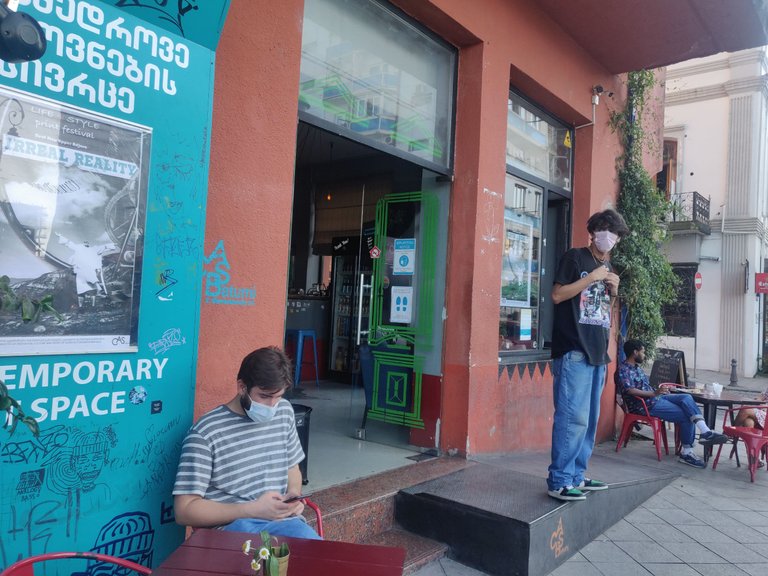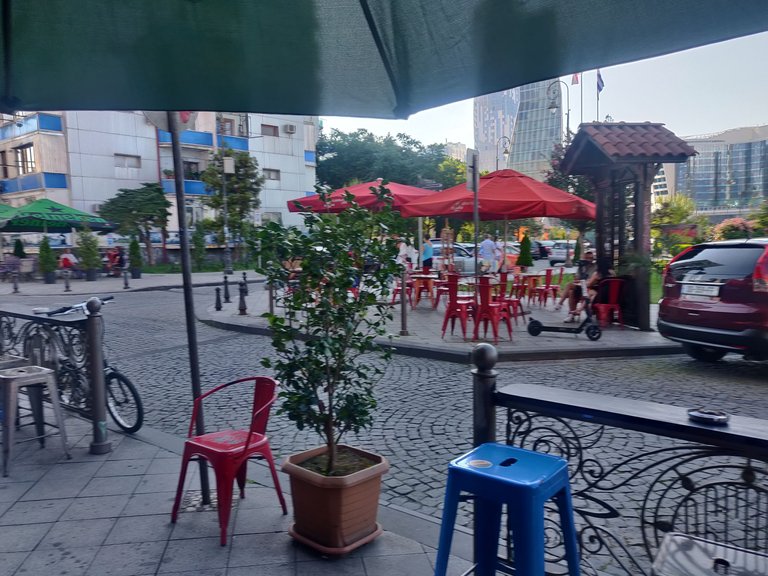 The, so called, hidden beach a 20min drive from Batumi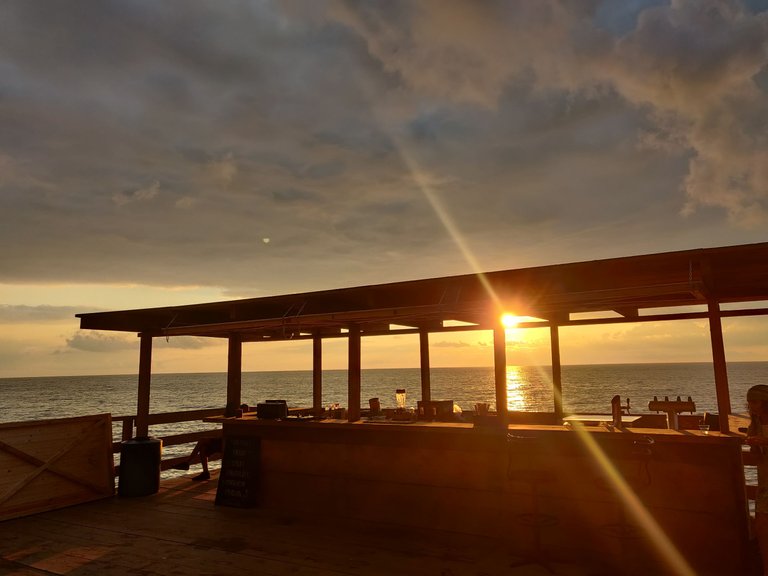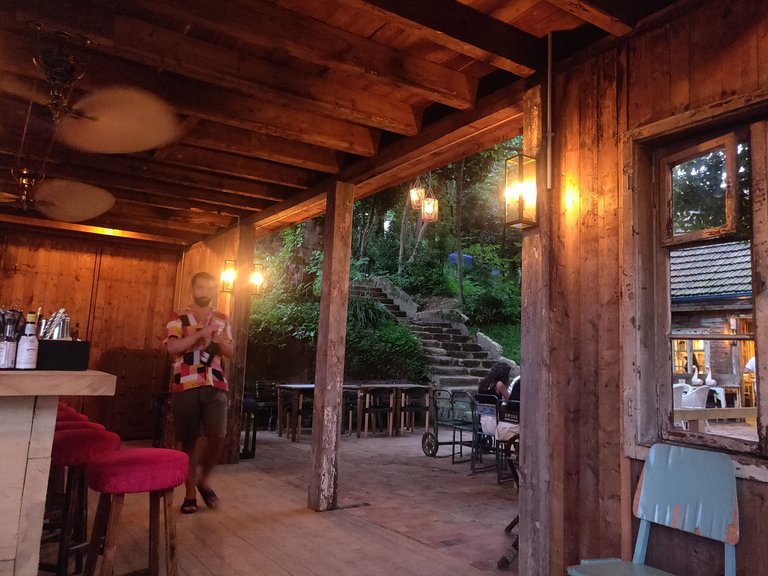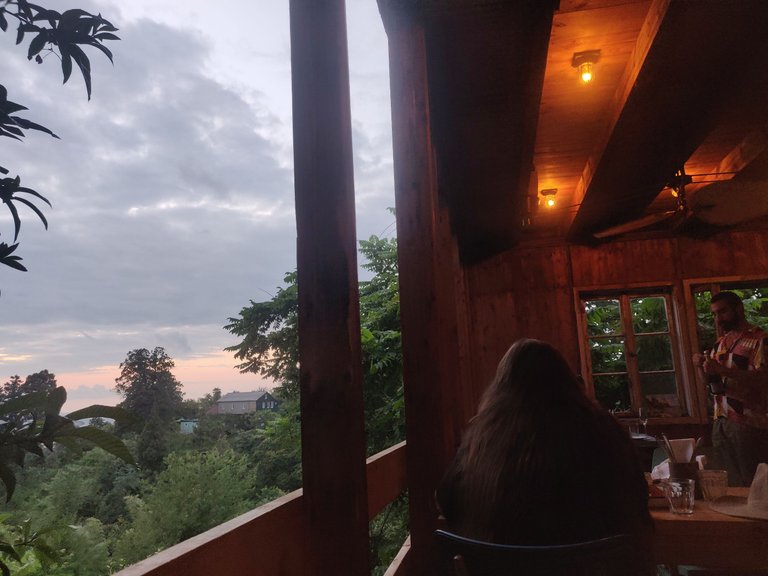 My office at glamping Tago right as I'm writing the final words here!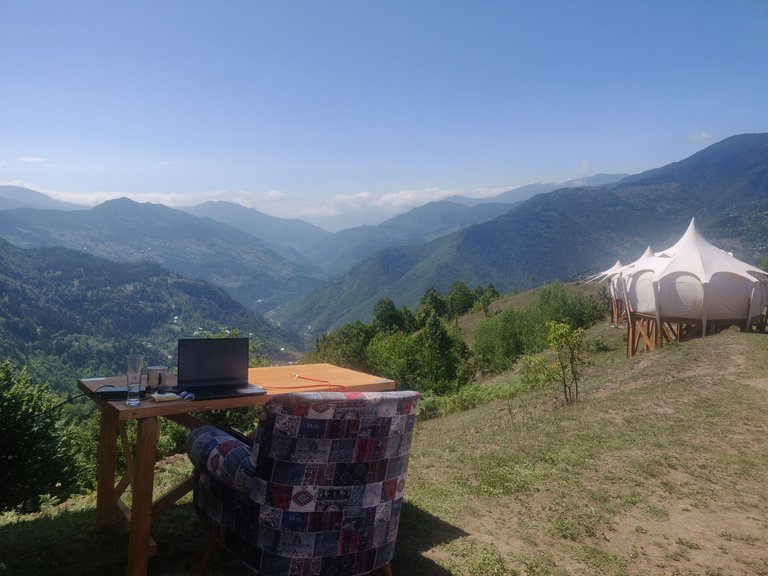 If you made it here, thank you for letting me share this oddball dapp announcement. I hope you enjoyed it and I look forward to sharing more with all of you! ❤️