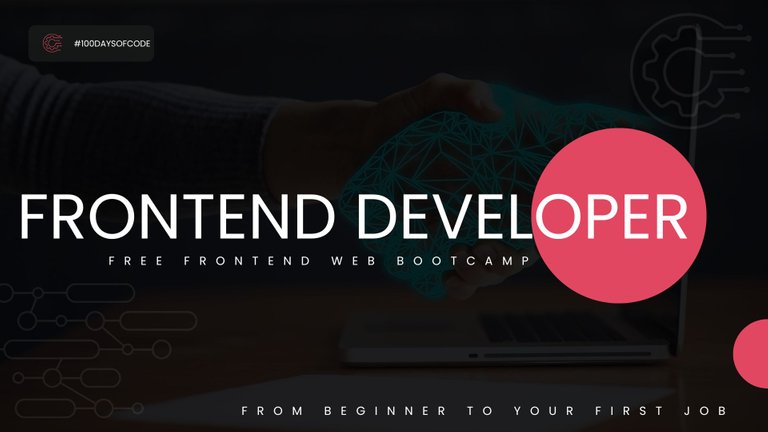 This is the first chapter of a very logical sequence from start to end perfect for the complete beginner. This will take you from never having written any line of code to having a solid grasp of what is web development.
Este es el primer capítulo de una serie lógica de principio a fin perfecta para el que empieza de 0. Estas lecciones te llevarán de no haber escrito nunca ni una línea de código a tener un sólido conocimiento de lo que es desarrollo web.
You will build basic interactive web pages and understand basic fundamentals of coding.
Construirás páginas web interactivas y entenderás fundamentos básicos de codificación.
We will follow the solid structure of:
Seguiremos la estructura sólida de:
These three work all together to build a web page. You could think of these three core elements as the necessary ones to build a house.
Estos tres trabajan juntos para construir una página web. Podrías pensar en estos tres como los elementos necesarios para construir una casa.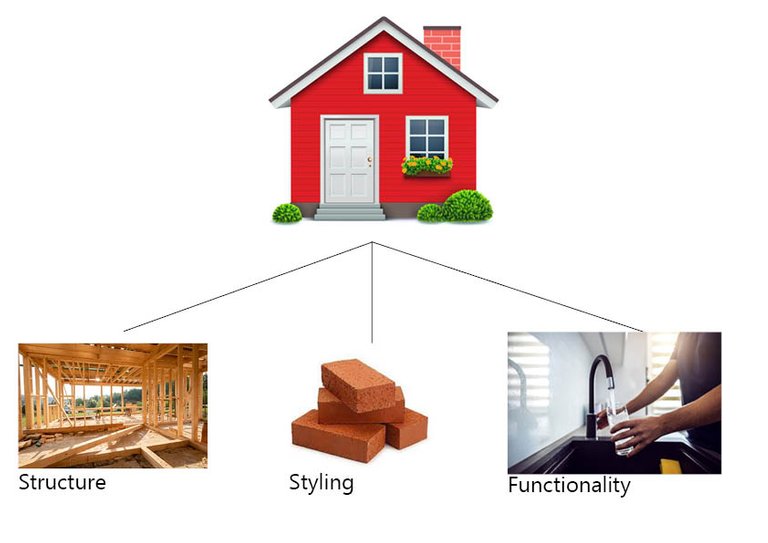 Where structure would be your Html, the concrete foundation.
Then you put the plumbing, the electricity, etc.. that would be your JavaScript, which makes it actually functional.
And finally, you design the look of it. You put some paint, nice layouts, bricks... that would be your CSS.
Donde la estructura es tu Html, los cimientos.
Luego añades la fontanería, electricidad, etc... que sería tu JavaScript, lo cual lo hace funcional.
Y finalmente, diseñas cómo va a quedar. Le pones pintura, una distribución bonita, ladrillos... eso sería tu CSS.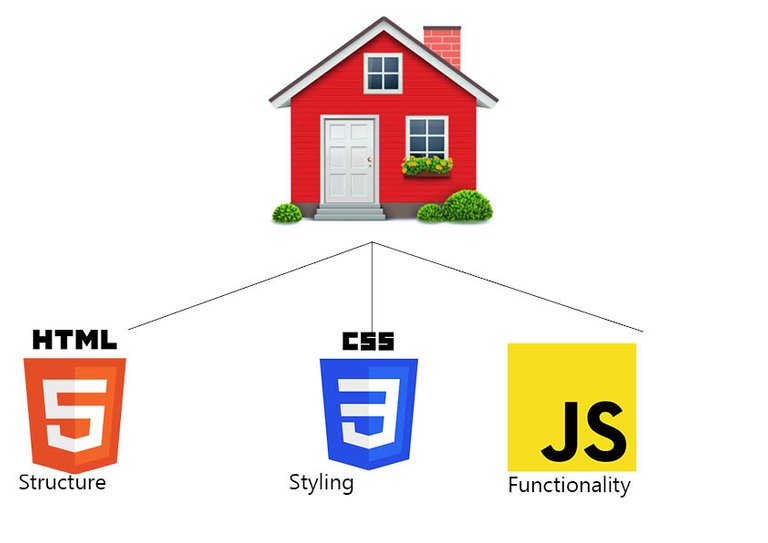 In the next chapter we will start with JavaScript Basics.
See you next day and remember...
"Opportunities don't happen, you create them."
Special thanks to @hashkings and their #hk-university community that is always supporting its members to grow together.