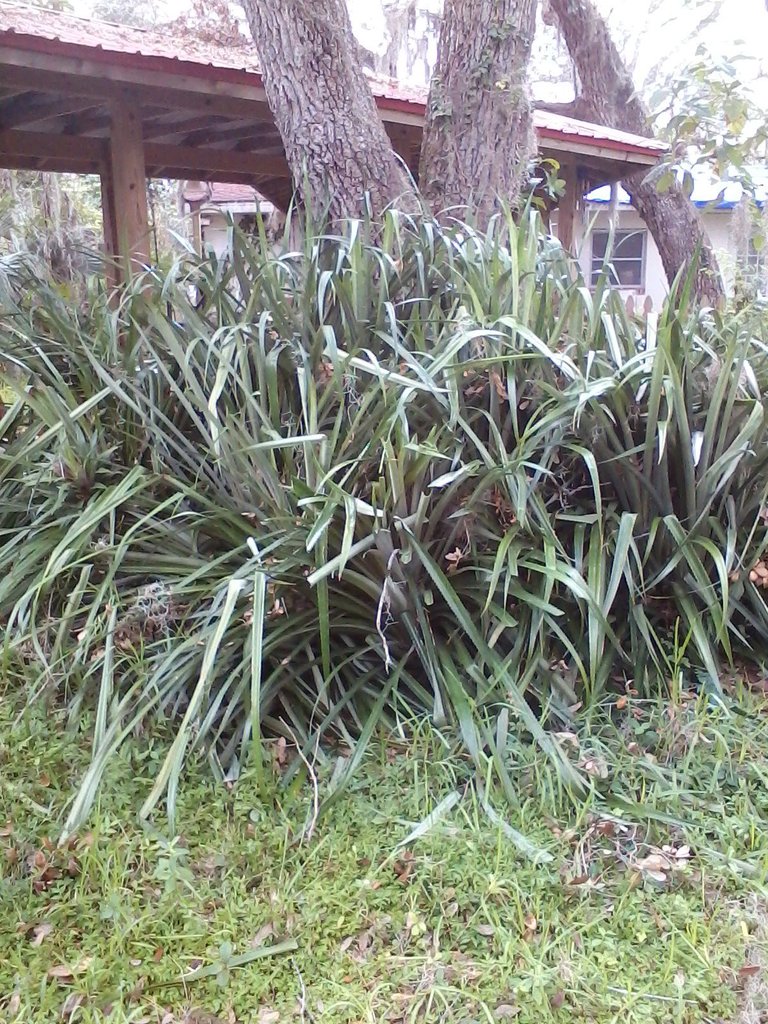 Since our sharp grasses seem to be lack luster since a recent drought and then hurricane Irma, we decided to completely replace one of the sections. Pictured above are the sharp ornamental pineapples with some of the moss and branches sticking out from the hurricane!
Pictured below, one of three hurricane piles, stacked by the road, and that was just the front yard! The back yard we decided to burn as it was just too much to haul to the road! We still have not finished raking all of the little pieces! Thankful we are not citizens of Puerto Rico or the islands. May God Bless Them!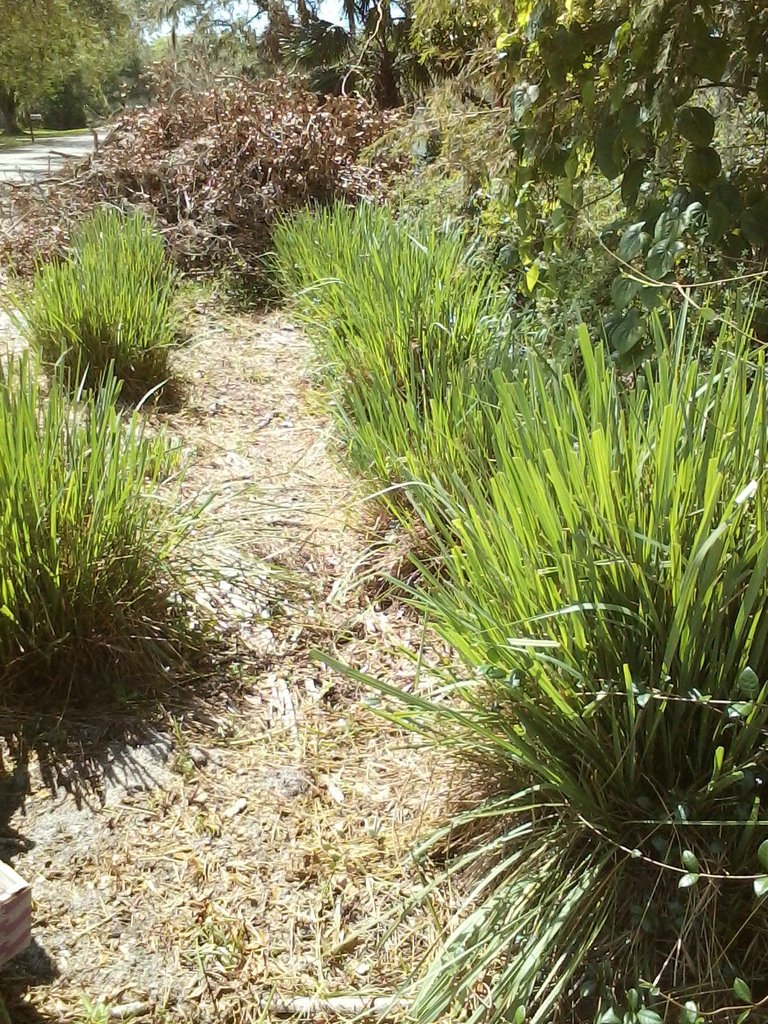 In the past we have tried to make natural barriers to make our homestead gate entrance uninviting for strangers but still appealing from the curbside. We have had this fakahatchee grass in place for approximately 10 years, but it needed trimming each winter and was higher maintenance than we liked, so we wanted to try something new.
What we choose to plant in its place, was a prickly, thorny, ornamental pineapple variety that we already had and was a bit overgrown in our back section. We knew it was lower maintenance than our current barrier, as this big clump was planted from just two pineapple tops about 10 years ago. Just what we needed, attractive, but uninviting.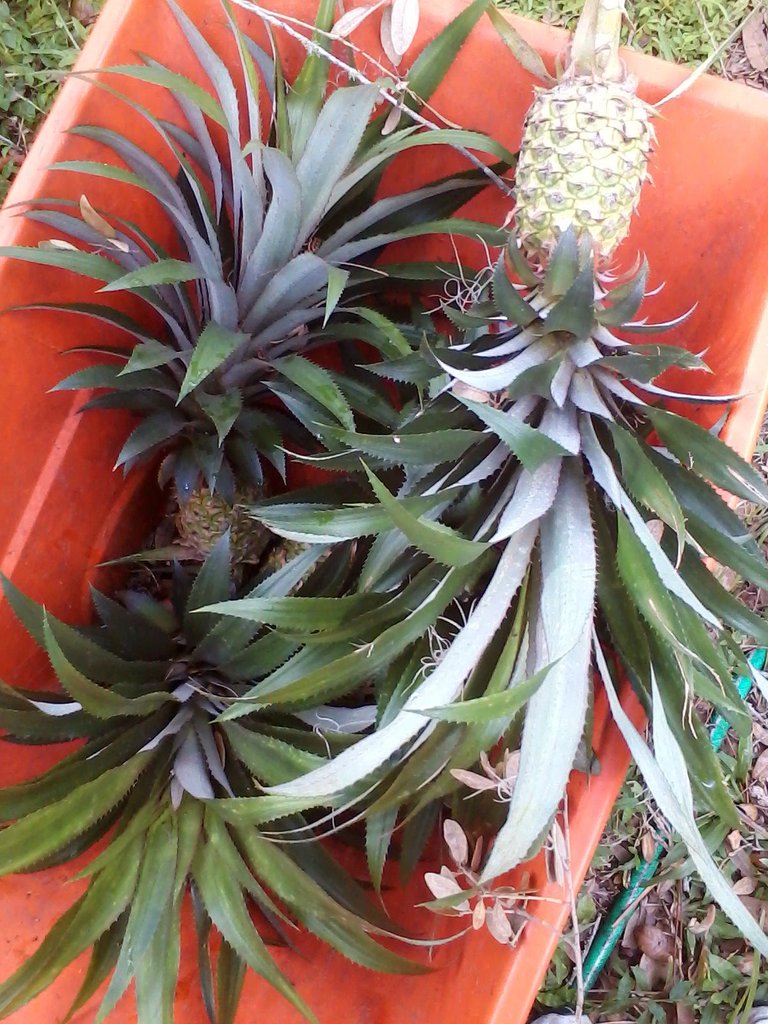 Pictured above are the pups
So we went to work...First we took all the pineapple suckers (pups)and planted them and then dug up some of the plants and transplanted them as well.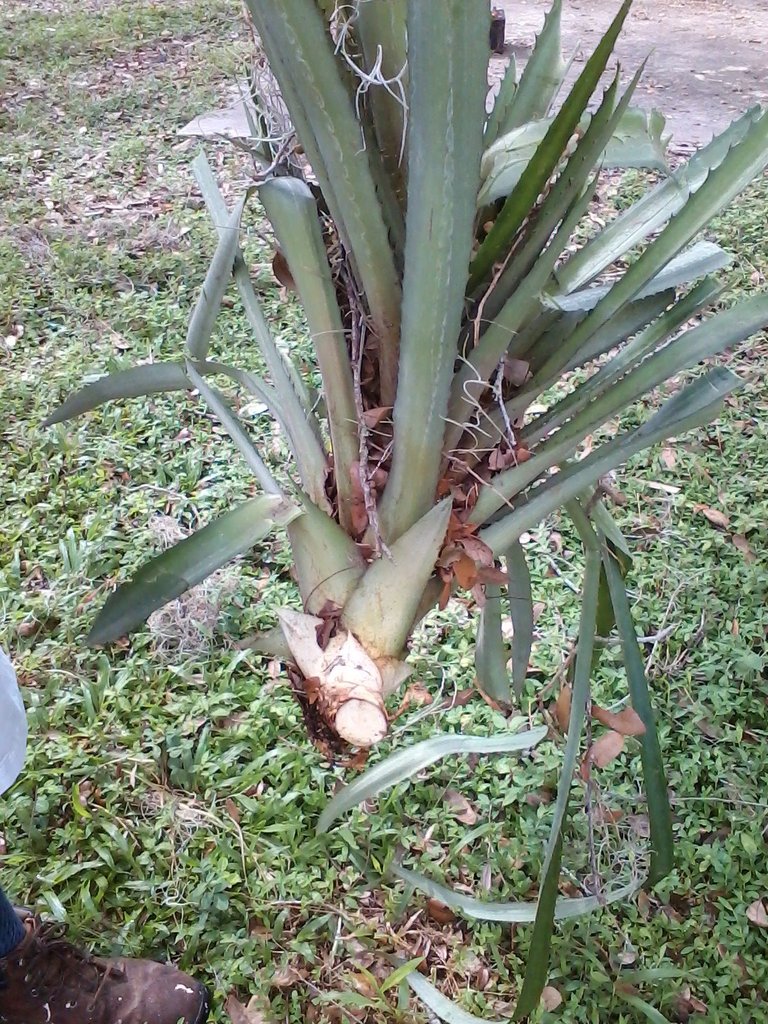 Pictured above, one section we transplanted, cut using a machete.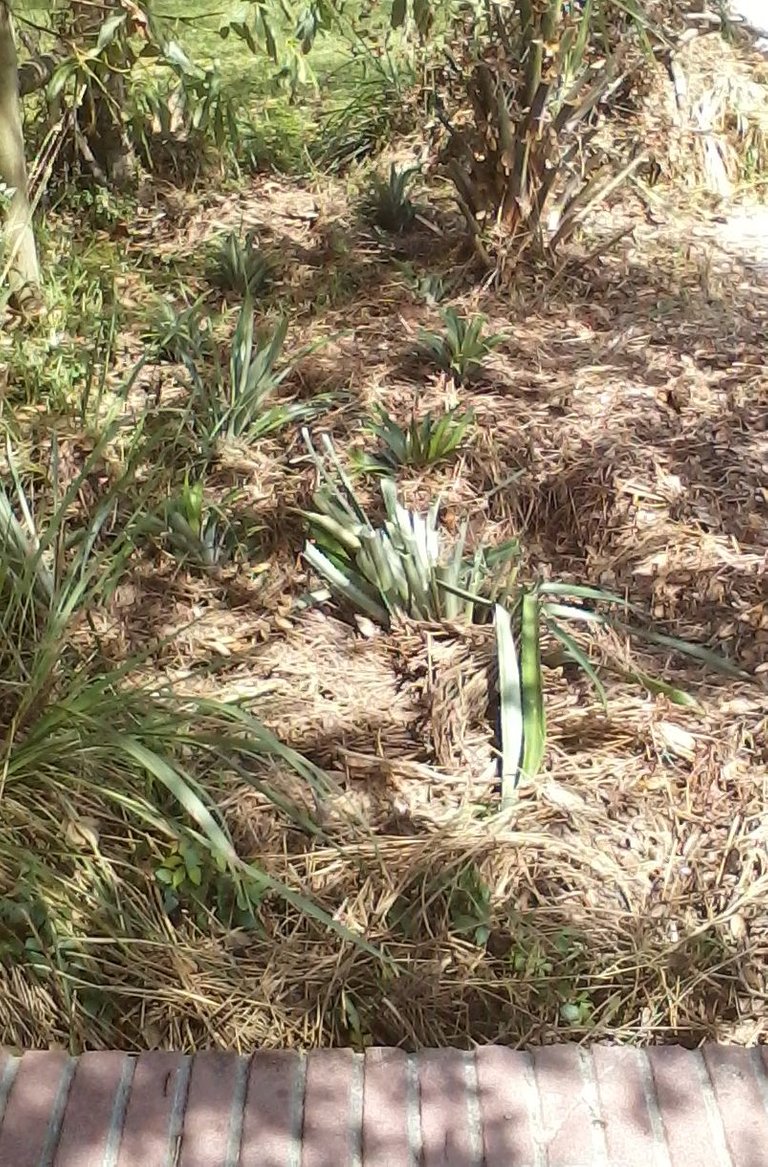 The newly transplanted section pictured above
We now have what will be a lovely barrier that over time will be five feet high and should fill in better with less maintenance than the grasses. A few of the benefits of this variety seem to be not only how prolific they are but that the leaves never turn brown or ugly. This ornamental pineapple seems to thrive in both shade and sun which is just what we needed.
So hopefully overtime they will fill in nicely! I certainly would not go through this shrub to burglarize anyone...I would move to the next house.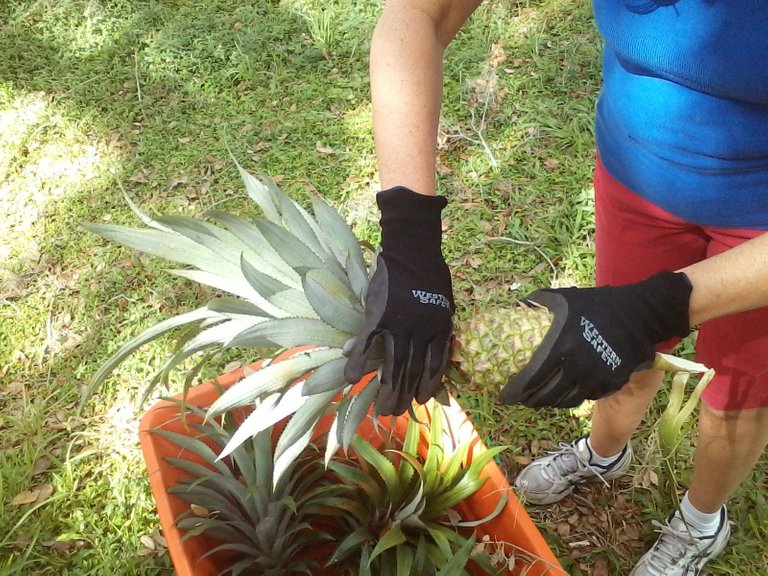 A side benefit is that they are still pineapples and can be juiced. They do not really grow big enough to eat and are too thorny and seedy to be cut and chunked, but they are great juiced! I love anything edible that can enhance our garden and give utility.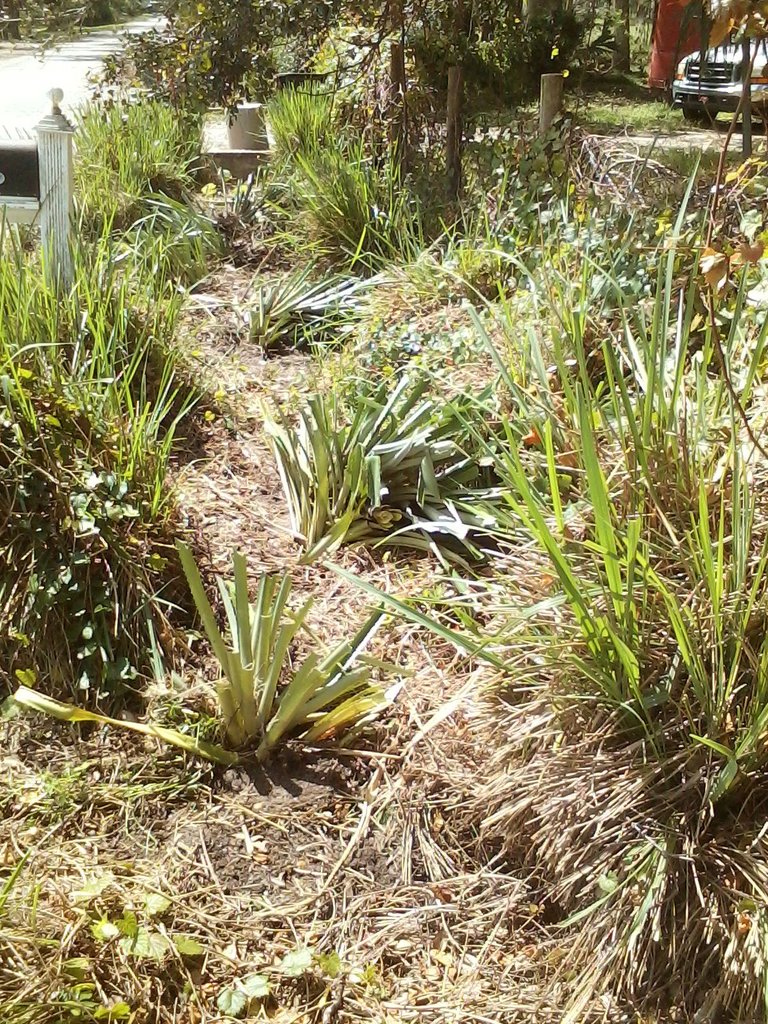 The center section between gates where we mixed the old grasses and the new ornamental pineapples.We also decided to fill in between the grasses in the mid section between two gates and see how this goes. Hopefully the pineapples will fill in the gaps and eventually take over completely.
So that was how we spent one of our mornings, sprucing up and reworking our homestead!
Always something to be done!
I hope this post finds everyone happy and healthy!
Happy Planting,
Melissa
1Corinthians 3:6-9
I planted, Apollos watered, but God gave the growth. So neither he who plants nor he who waters is anything, but only God who gives the growth. He who plants and he who waters are one, and each will receive his wages according to his labor. For we are God's fellow workers. You are God's field, God's building.