Hey everyone this is @truthforce writing, we are starting a new drive for delegations and curation trail followers. Please read everything in the post, rehive, upvote this post, and add a link to this post in your posts if you would like to help spread the word!!!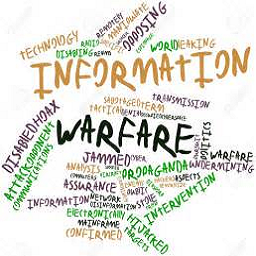 Why you should delegate to @informationwar, Current HP/Delegation stats:
We have been around for a little over 4 years, rewarding posts with our curation trail of 100+ upvoters, in various tags like #informationwar #deepdives #politics #news #naturalmedicine and other related tags/communities. It is this reward that helps attract people and incentivize them to continually archive important content onto a censorship resistant blockchain(Hive).
What we are all about ----> Click Here
Delegations are used for adding direct support for a project/person. When you delegate to @informationwar you are temporarily loaning your HP to the project, that allows the @informationwar account to earn more in curation rewards. Curation rewards are the only source of incoming crypto that this project receives(aside from a few random donations over the years of small amounts). For the most part, I have encouraged everyone to join the curation trail instead of delegating to us, as we all used to have a lot of time to write posts and earn crypto that way. We never really asked the community to support us in a big way, everything that this project has done over the last 4 years has been done by volunteers. By delegating to @informationwar you are increasing the crypto that we get from curating(upvoting posts), that gives the justification for us to spend time on this project and to grow it.
It's been hard for any of us to stick around for a long time on this project. 2 to 5 Hive a day for our efforts doesn't amount to a lot, and good help for things typically isn't done for free or super cheap! Over the years people have come and gone, currently operating with a skeleton crew of a few part time curators.
We appreciate all of the support everyone has given over the years, and ask that you delegate to the project whatever you can, and if you are already delegating we ask if you wouldn't mind increasing that delegation :)
Thanks to these delegators who I personally talked to in the last few weeks, they have upped their delegation!
@wakeupnd
@ausbitbank
@ura-soul
@n0m0refak3n3ws Thanks for your brand new delegation :)
---
Current Stats
@informationwar - 19,844 (primary curator account)
@truthbot - 2,800 HP (this account randomly upvotes anyone who delegates at least 100 HP to @InformationWar) More Here
Total HP delegated/owned by project 22,644 HP
---
---
Curation Trail:
Current trail followers we kindly ask you to increase your curation trail follow % by going to hive.vote, searching informationwar, and editing your settings for the %.
To get the total number of HP that follows us we need to convert everyone's HP who is on the curation trail to a 100% upvote, we have in total 1,474,863 HP that follows the trail, given that not everyone follows @ 100% we convert it into what 100% would look like, which is about 475,000 HP. So when we give someone a 100% upvote, it's like getting a 100% upvote from someone with 475,000 HP.
If everyone on the trail raised their follow to 100% it would be like getting an upvote from someone with 1,474,863 HP.
---
---
What we are aiming for
Well, I think it would be reasonable to try and double where we are in the short term, quadruple in the midterm/long term and get to around 100k HP delegated. We haven't asked for support in a long time, as many of us have been busy, but that is changing! There are more and more people posting in #informationwar #deepdives #politics #news than ever before, who need to be rewarded for archiving content in this crucial time of combating MSM's misinformation and propaganda.
Our YouTube channel has been putting out a few videos every week or two for years. A lot of battles are fought hard on YouTube and many of us are doing what we can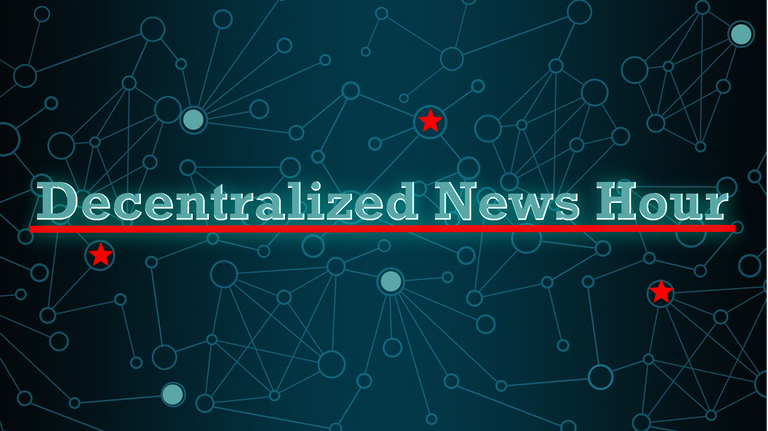 As the cryptocurrency sector soars we will see many new faces coming into this space. Having a good amount of HP will be vital in order to attract people into writing in the #informationwar tag and to keep them writing/researching/creating content.
How you can help!
Delegate or increase your delegation by heading to your Wallet, log in to your wallet using your Private Active Key, click on the drop down arrow on Hive Power, type in the number of HP you want to delegate and for the account type in informationwar.

Follow the Curation trail on https://hive.vote/ search for informationwar
We are asking everyone who is currently delegating and or following the curation trail if they would please increase their delegation/ increase upvote follow % on the curation trail (on https://hive.vote/ then search for informationwar).
Current people following the curation trail
IF you want me to untag you please let me know and I will do so, I have tagged everyone in the past a few times and people did not mind.
@jdc
@wakeupnd
@johnvibes
@tftproject
@ironshield
@mindszai
@edgecanopy
@commonlaw
@insanityisfree
@blackliberal
@daniscib
@warfeed
@aconsciousness
@empress-eremmy
@miss-j
@amit86
@mlgcrypto
@wonderlamp
@think-liberty
@goldgoatsnguns
@primeraplana
@jimbobbill
@asad1234
@natepower
@thoughtsin-time
@imammudarifqi
@paradigmprospect
@haccolong
@truthseeker101
@joshwho
@joshwho1
@joshwho2
@radio420fm
@joshwho-bot
@deadcountry
@r4v4n4
@joshwho3
@josh-who
@reversehitler88
@retard-gamer-de
@flordiaman
@risemultiversity
@greatestjourney
@sienna-lea
@ensteemit
@ura-soul
@chieppa1
@gregorypatrick
@fortrussnews
@dfroberg
@amnlive
@eternalsuccess
@firstamendment
@nutritree
@clownworld
@artaxx
@exterminio08
@wikitruth
@maxsieg
@heyscrunch
@stevenh512
@riskneutral
@tribevibes
@freebornsociety
@oratione
@retributor
@oppongk
@politicus
@truthforce
@techken
@undergroundmod
@unknownonline
@ausbitbank
@thelogicaldude
@unknown0nline
@oluwoleolaide
@atma.love
@goldstreet
@evernoticethat
@aagabriel
@hive-108278
@theinquisitor
@kingneptune
@joeyarnoldvn
@kimavalon
@bamrepa
@botvotes
@rt395
@delver
@deepdives
@tribesteemup
@stevescoins
@thecontesttrain
@warfeed
@bilpcoin.pay
@delver
@botvotes
@v4vapid
Also, tagging @enki and @xeldal to thank them for what looks like mostly manual curation(and sometimes they upvote followed a few people who vote on our stuff), many of the people who post in our tag, and would really appreciate if you could spare any delegations or join the curation trail.