What Do You Do When COVID Deaths are Declining?
Over the last few months, we've seen cases of COVID-19 spiking in areas, causing governess are local municipalities to impose more "safety" measures, such as mandatory masks in public, certain events canceled, etc etc.
How do our overseers keep us engaged and complient when it's clear that the threat is over?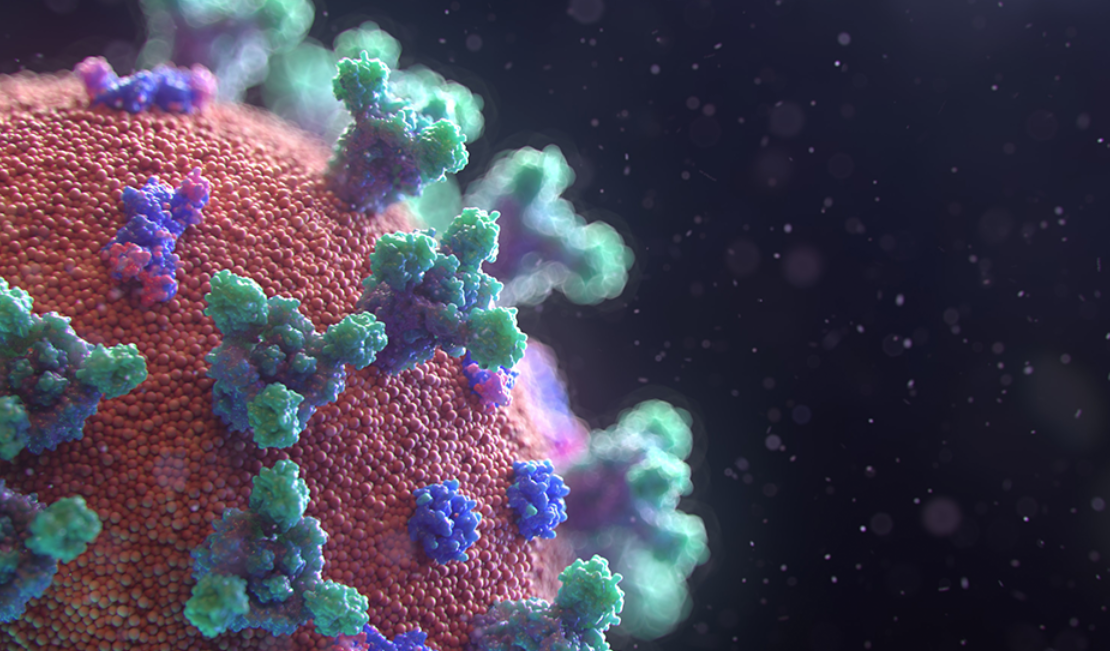 Simple. REDEFINE was a confirmed case is and terrify us with the numbers! Just like that, all the data you need for compliance and tyranny!
Texas Collin County Court Meeting
The definition of "probable" COVID cases was leaked in a Collin County Court Meeting. It was revealed that that "probable" cases are counted towards "confirmed cases". How probable cases are accounted is ludicrous.
The video is a bit dry, but very informative.
Commissioners meet on Update to Covid-19 from the Texas Department of State Health Services on case definitions. State of Texas DSHS informs public health departments of their adopted revised definition for Covid-19 probable cases. New definitions allow "probable cases" to be included with "confirmed cases" for total Covid-19 cases. Confirmed cases reflect PCR lab positive test results. The update now allows that if you have symptoms, but have not been confirmed through testing you can now be counted as a case.
New Case Definition
This image isn't clear, but it lays out the NEW case definition of Covid-19.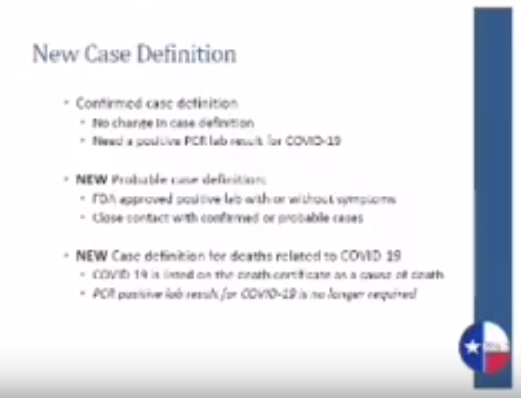 Adding a "Probable Case" Definition
You are now counted as a "Probable COVID Case" if you:
If you test positive for corona antibodies (shows positive after a common cold)
Have come in "close contact" with any person who testes positive or is catigorized as a "probable case".
This means that every person who tests positive is considered a "Confirmed Case" and everyone that person comes in "close" contact with is also considered a "Confirmed Case".
They are counting suspicions of infection as confirmed cases.
It's fraud.
Doesn't a Coronavirus Confirmed Case Require Symptoms?
No.
According to the new definition of a "Case", by testing positive, you can be perfectly healthy, living your normal life and will be labeled as a Corona Virus "Case". And everyone you come in close contact with, is also labeled as a Corona Virus "Case". And everyone else that person comes in close contact with is a Corona Virus "Case".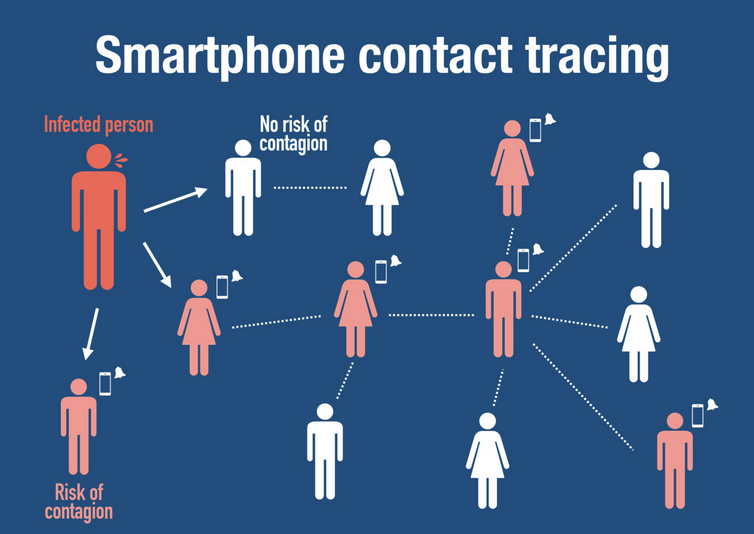 Image Source
This is what "contact tracing" is all about. Find a confirmed case (no symptoms, just testing positive), then tracing all people they are in close contact with and labeling them a "probable case", then tracing all people they are in close contact with and labeling them a "probable case", and so on and on.
Then add up all the "Confirmed Cases". Are we wondering why "Confirmed Cases" are sky rocketing?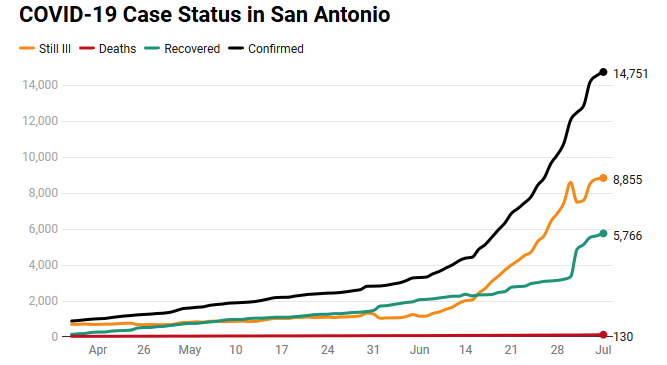 Source
Threatening Language
The number of "confirmed cases" as redefined, are now understandably going to the moon. However, no news article ever explains what a "confirmed case" actually is. They leave it up to the public to ASSUME that a "confirmed case" is an ACTUAL CASE! It's not, it's a friend of a friend of a friend tested positive. Not a single sick person among them.
And these confirmed cases are hovering over the public as "we must do more" or else.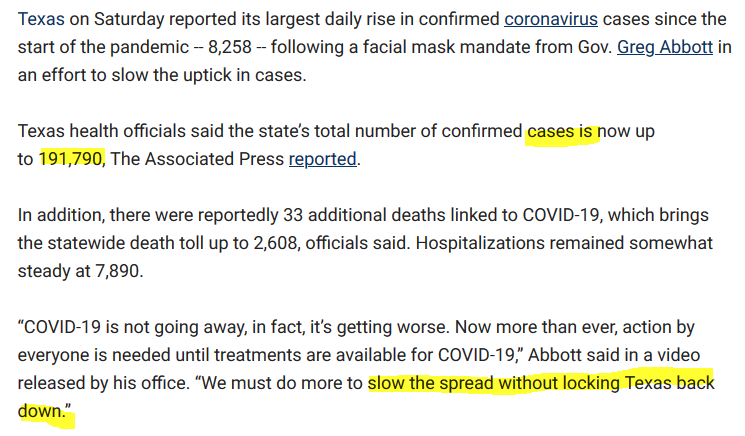 Source
Don't Believe Them, They Lie With Numbers
We have been trained since our youth to trust numbers. And when numbers come from a trusted source (MSM), surrounded with authoritative language (words like CONFIRMED, PANDEMIC, CASES, MANDATE, DEATHS, HOSPITALIZATIONS) we are easily tricked into believing the news.
And worse then that, we spread it around in our social network. Have you heard something like this?
"wear a mask, I heard there are almost 200,000 confirmed cases..."
It's MIND CONTROL. They get into our heads and scare us into submission. The mask is a sign that you have surrendered your God-given sovereignty over your body, allowing the lies of the State and Media to dictate to your mind what to do.
And you place a medical device over your mouth and nose because... "it's the right thing to do." Morality has shifted according to the zeitgeist: it is now a sin to go in public with your MOUTH EXPOSED. But is it really? Or have we been tricked?
TAKE BACK CONTROL OF YOUR OWN MIND, FEAR GOD, NOT CORONA LIES
The mark is coming and the world is accepting it gladly, on their knees, offering worship to the gods in the white labcoats.
MARANATHA
---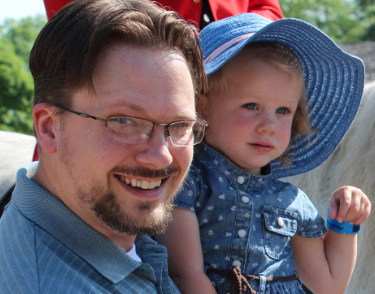 Benjamin Turner: God fearer. Rooted in Messiah. Husband of @lturner. Father of FIVE wonderful children. The guy behind the camera. Blockchain enthusiast.
Bless the Most High!

Teach Your Children Liberty from Sin
We encourage parents to teach their children principles of Godliness, beginning with the Word and an understanding who God is and what His Son has done to form a relationship with us.
No one can lay a foundation other than the one already laid, which is Jesus Christ. If anyone builds on this foundation using gold, silver, precious stones, wood, hay, or straw, his workmanship will be evident, because the Day will bring it to light. It will be revealed with fire, and the fire will prove the quality of each man's work. 1 Corinthians 3:11-13
Teach Your children Liberty from Tyranny
Second to this is the principle of self-determination and freedom, lest we loose the ability to teach our children the first principle in future generations. Our children read the Tuttle Twin books, specifically to learn libertarian principles, which most people learn later in life. These books are useful for our family, and yours, to teach children concepts that seem complicated, but are made simple in these books.
For a limited time, use coupon code FORTY for 40% off your purchase! Check out the books here.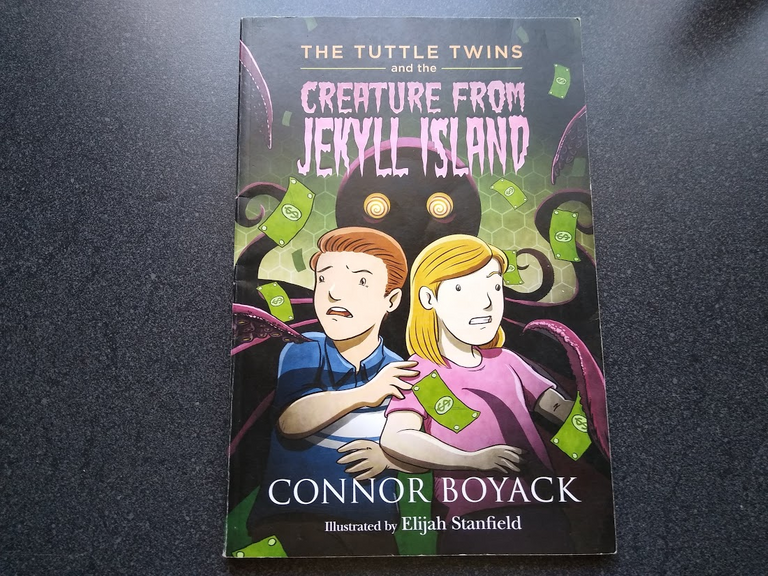 "SMART PEOPLE today are figuring out how to trade without the creature being able to control them - using things like gold and silver products, garden co-ops, online bartering and digital currencies such as Bitcoin."