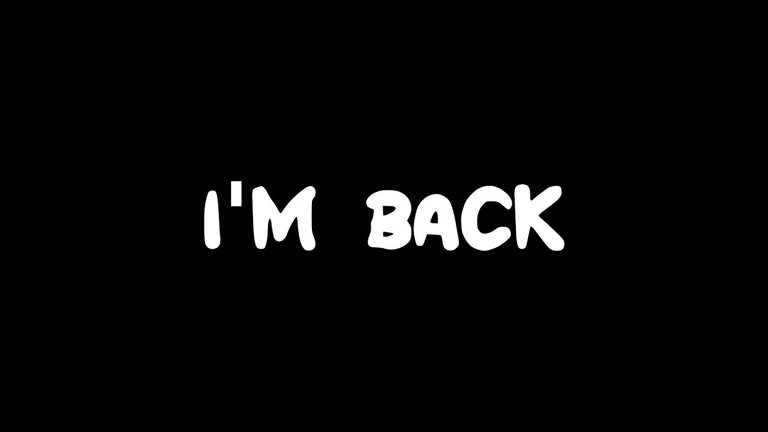 Hello there, Steemians!
Maybe no one around here remembers me anymore, but I've been active in the past... and I had my fair share of Steem to "play" with. When the market died down a bit, I lost interest and left it all. I came back through the success of Steem Monsters and other applications. 
But that's not what I'm here to talk about. I feel like my past experience with crypto in general wasn't quite successful or, in other words, ill-managed. I've come to stay this time, and I've chosen Steemit once again. For all of you out there, here are some of the things I've done wrong in the past, and reasons why I'm here:
 - Gambling:
One of the main reasons that made me lose interest in general is gambling some of my profits away. With crypto, you could easily get sucked into gambling. The transactions are so easy to execute, and just the whole thing screams gambling. It all depends on the mindset you apply. 
- Relying on Bots:
What made my journey all the more redundant and boring was relying heavily on bots. I was making profits off some bots, and it made me continue doing so. What I overlooked was how boring it became, and my perception of the whole thing just changed. 
- Liquidating/Not Liquidating:
I powered up, had shares here and there... liquidated when I shouldn't have, and not liquidating when I was supposed to convert. Not managing my coins with a good strategy was a terrible move. 
- Addiction to Steemit:
I've talked about this before, and I'll make another video about it soon, but this platform has the potential to get you really addicted. If I had treated it as a social media account, I would've stayed longer.
- High Expectations:
As a result of spending way too much time on here, I had high expectation of what's to come. When the market drought hit, I was out. Not anymore. I'm happy with pennies to pay for hosting and some domain names every now and then. 
- The Concept of Beer Money:
$1 can make a lot of difference if you know where to spend it, and how to get it with the least amount of effort. I've been applying a $1 strategy for the time I was away, and I'm here to apply this mindset to crypto once again!
Anyway, I don't want to make this a long post. I hope anyone reads it aside from the regular bots. Drop a comment below, I'd appreciate it a lot. Don't really care that much about upvotes anymore. 
Hope you guys are having a blast! Here's a sneak peak from my office: