Hi all hive friends. May we all be healthy in mind, healthy in body so that we can publish our writings on hive.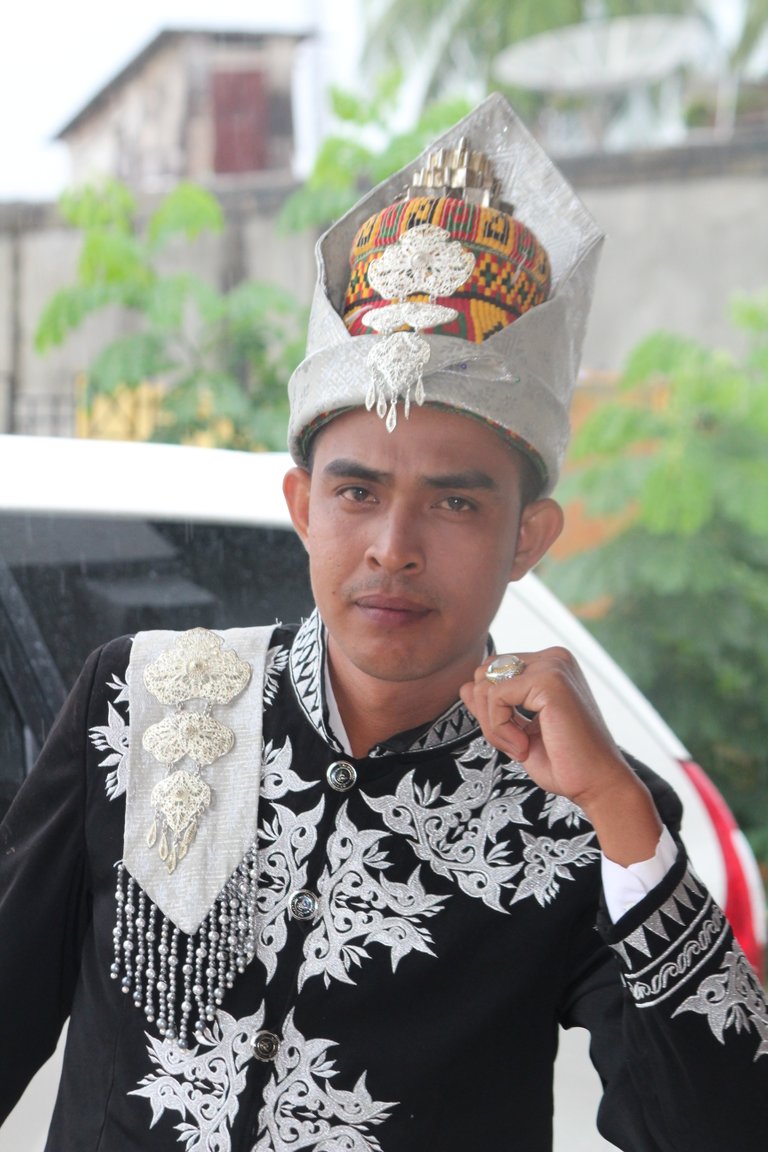 (Me)
Today I will introduce myself, hopefully this introduction will be the beginning of our friendship in the future. My name is Saiful Amri. People call me usually "ifull". You are free to call me by any name. As long as the name you call is good when you hear it. I am currently 32 years old. Month 6 The 6th will be my birthday hope you remember the date. I come from the State of Indonesia, Aceh Province.
I am the second of three siblings. Older sister and younger brother. The three of us were born to a noble mother and an extraordinary father. I currently live with my wife, while my older sister lives with my father and mother, my younger brother is currently studying Religious Education. We all live life simply and happily.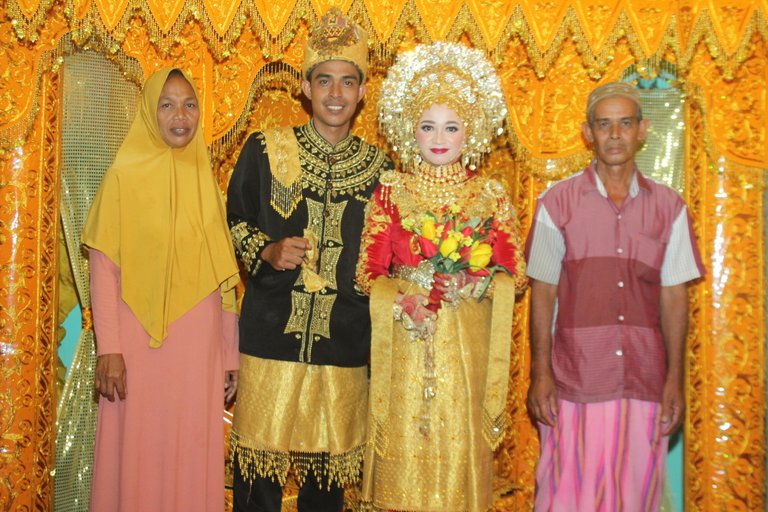 (My Mother. Me. My wife. My father)
The Beginning I Understand About This Life.
On December 26, 2004 there was a natural disaster that was so terrible called TSUNAMI. I'm currently sitting in a Class 3 Junior High School in the sub-district where I live. The natural disaster occurred on Sunday morning at around 08:00 WIB. It started with a very powerful earthquake followed by the rise of sea water to the land with a height of almost 8 meters.
I saw this incident was very, very terrible because it had never happened before in my place. Sea water swept clean around the coast of Aceh-Indonesia, many casualties. All access was cut off, roads were impassable, education was stopped, all sectors were paralyzed as a result of the brunt of the Tsunami.
The magnitude of the natural disaster made me realize that in the world there must be something else that is also bigger, of course, the hope to live and struggle to be happy. Aid comes from various countries distributing food, by land, by sea. Many countries are concerned about the humanity that is happening in Aceh-Indonesia.
The process of building roads, building schools, bringing the internet into Aceh, and many other things, made me want to start something new. Not only I, all Acehnese rise together towards a more beautiful future.
The Beginning of Beginning Undergraduate Education.
In 2008 I started to enter Teuku Umar University. I have started to like the Internet, after college I often meet a friend who is being assigned by an NGO in the context of economic recovery in Aceh after the TSUNAMI. Where he has internet, he gives me a laptop for me to learn how to use the internet and access information. This is where my hobby of surfing the Internet started. I thank him for giving me the opportunity and experience to develop even more.
After completing my undergraduate education, I was unemployed for 1.5 years, one day when I was in the village, suddenly I got a phone call from my lecturer, he asked, what are you working on now? I replied that I was unemployed. He asked me to work on campus as a staff. I, who did not have a job at that time, immediately accepted his offer. I started working and I followed his direction to work disciplined and work hard. I also work according to his direction. I am happy that he chose me to work with him.
Continuing Masters Education.
I have been busy working for 2 years, one day my lecturer advised me to continue my Masters Education. I immediately answered yes. I also began to access information to continue my master's education. There were a few obstacles at that time, the tuition fee for master's education was very expensive, I had lost my enthusiasm for it. But I was determined and tried hard. I accessed information about scholarships for almost 5 months I was looking for that information, and finally I found it. I am very grateful that there are scholarships for those who excel to continue their master's studies. I started to apply and was finally accepted as a scholarship recipient and I went to college.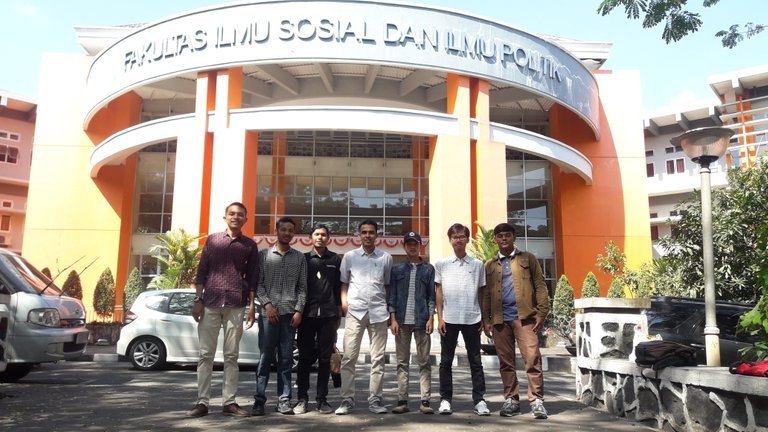 (Me and my friends at the master's campus)
I study diligently and diligently, because my ability to master the subject is very difficult so I have to try harder than other people. I have to finish college within 2 years because the scholarship is only covered for two years, if not, the scholarship will be revoked and I have to pay for the scholarship myself. If I had to pay for the scholarship myself, it would be very difficult for me, because I come from a poor family. With Allah's permission I was able to finish my studies in 1.8 years. An achievement that I did not expect, of course this is the result of my hard work and also the help and prayers of my parents, relatives, friends, and lecturers.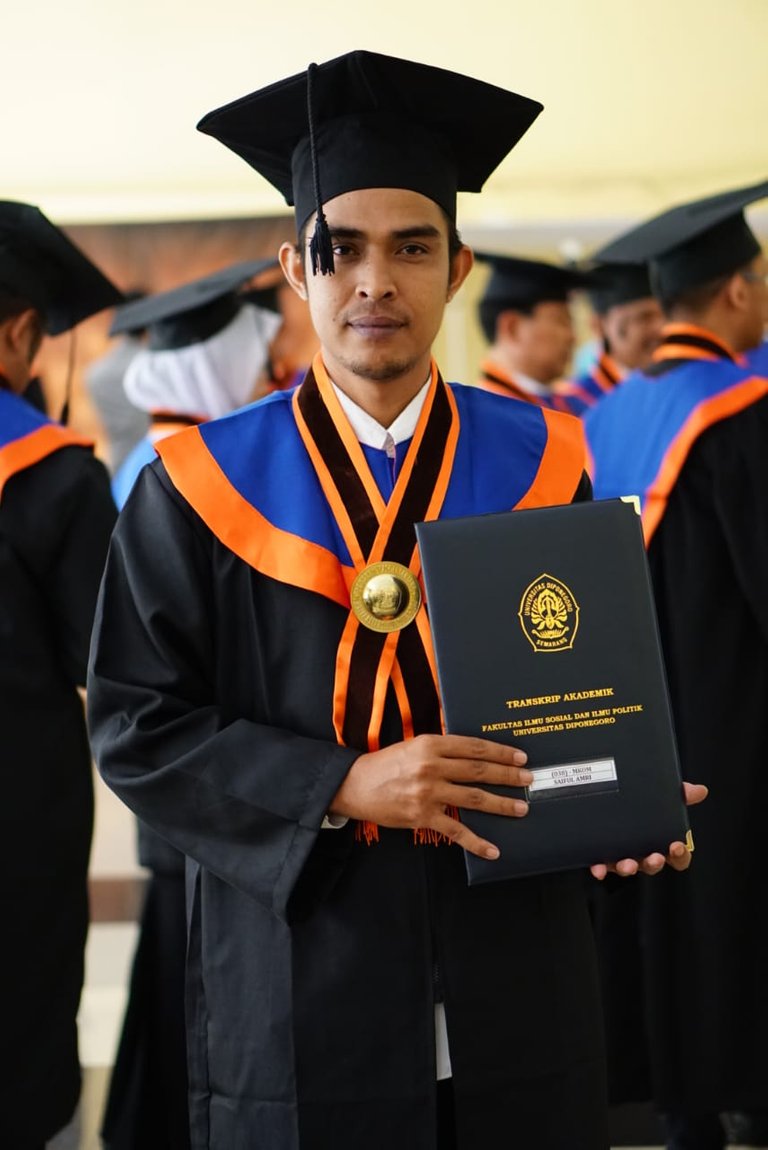 (Me)
Become a Campus Lecturer.
After completing my master's degree, I returned to my hometown and was called to be a lecturer at the Teuku Umar University campus, where I studied for a bachelor's degree. I started teaching and until now I am still active as a lecturer on campus.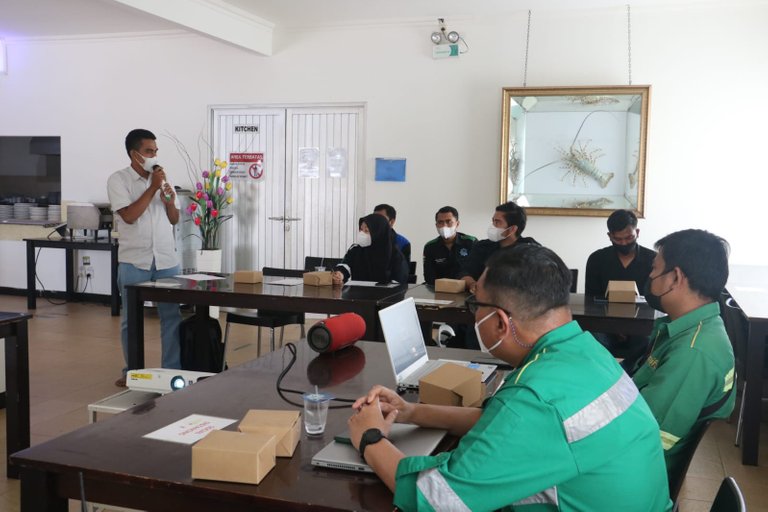 (I'm taking students to the company)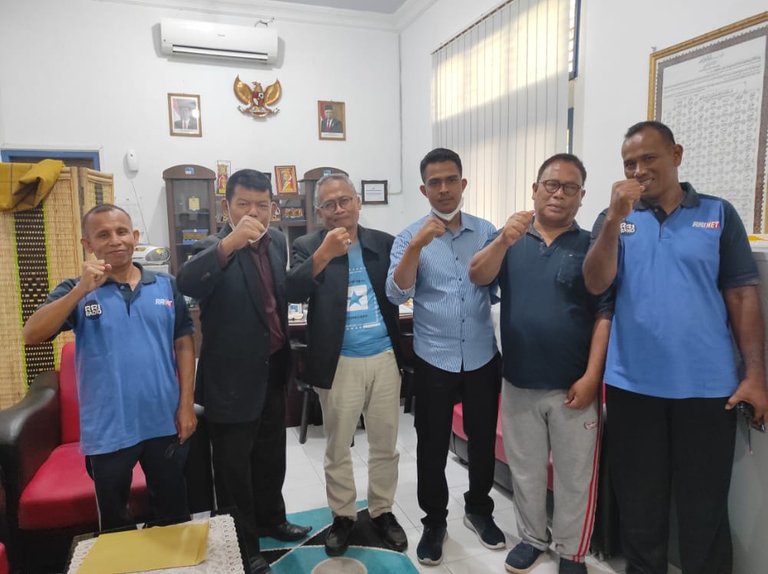 (I am currently submitting students to the Company for practice)
Community.
I have a community, namely the Basaj community. This community is engaged in the media sector, we are a group of young people who want to develop a sense of confidence in writing and publishing these articles in basic media. Until now we are still active in the media. In addition, he is also involved in the village community which is currently opening a cafe to increase income for the villagers. Thank God all the communities that I enter have benefited me.
Publication.
I came to hive.blog none other than to publish the results of my writing. My writing is not very good but I will try my best in terms of writing and of course my writing is original and not plagiarized. With the publication of my writings on hive.blog, I hope it can be useful for everyone.
Information
I came to hive to get positive information that can be useful for me in my daily life. I am with my friend @celi130 that hive is a community for publishing the results of writing. If the writing and content is good, an award from the developer will be given to support its members. I started to follow and register on have through ecency.com
I am committed to writing original content. I'm still new to hive.blog of course there's a lot I don't understand much. I really need help and advice from friends for writing development. I am ready to accept any kind of reprimand as long as it is useful for me.
Thus my introduction, if there are shortcomings and there are words that cannot be understood in this brief introduction, please contact hive.blog May we always be in good health and success for all of us.
COMMUNITY, PUBLICATIONS, AND INFORMATION.