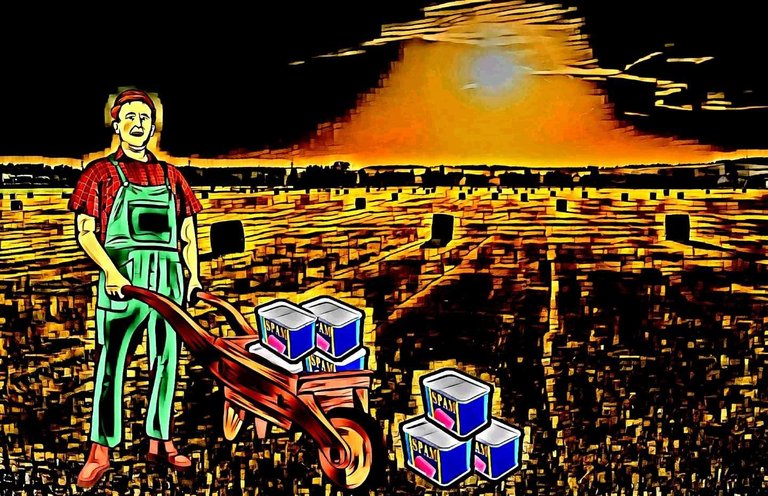 Good day to you Steemit! I bring you greetings..
Greetings.. from the future.
Yes, I come from the future. It is bleak there. The sun is failing and man is almost extinct. Most of the humans left, live deep underground plugged into giant virtual reality machines.
Not for them the struggle of those who are left above. Those of us who refuse to give in. Those of us, who shall never surrender whatever the cost may be.
Food is scarce now that the sun shines only a wan and fickle light.
We have had to resort to other methods of farming. Other methods which reap us a crop that we can feed to our childrens own mouths.
That crop is spam.

Yes. Once that was a shameful title. No more does the title carry shame. Now we are proud to farm SPAM!
Everyday, when I return from the hunt, a brace of SPAM on my shoulder, my many children rejoice and call my name.
Through means which I can no longer remember I have been flung back in time to bring honour to SPAM.
I shall do so. Or die trying.