I am a father and husband. I am a musician, podcaster and advocate for local artists. I am a blockchain enthusiast and proponent for radical social change. But mostly, for the last thirteen years I have been a breadwinner, a professional and a tradesman. That came to an unexpected end when I was fired from my union job. Oddly enough, right at this moment, I couldn't be more excited.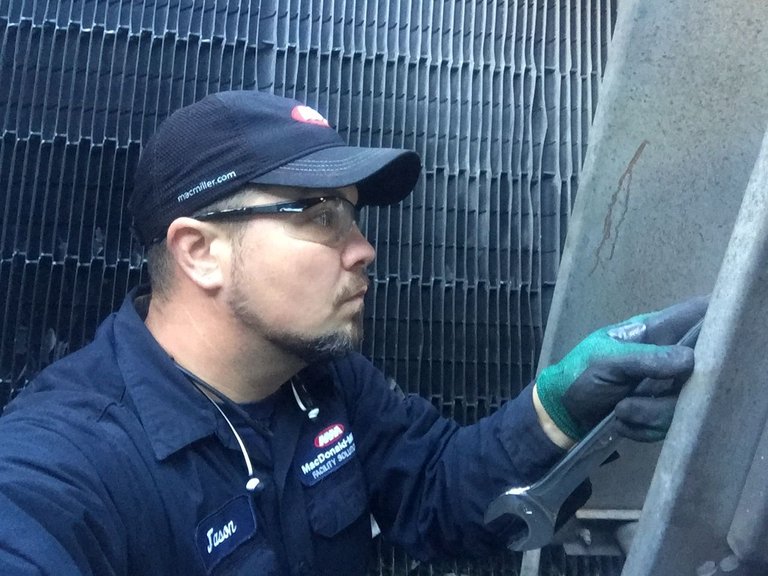 Please don't misunderstand me, I'm incredibly grateful for the skills I've gained and the opportunities I have had to make a living thanks to those skills. I have never had a hard time finding work or supporting a reasonable quality of life for my family. I would even recommend learning a trade to anyone who needs a way to maintain a solid living or provide for a family.
I never felt I had anything to complain about, so I didn't. I was raised to believe that as a "man" you just worked. Through thirteen years of leaving the house before the rest of my family was awake, working up to seventy hours a week in extreme weather conditions ranging from 120-degree heat to freezing temperatures, rain, snow and ice, and being called out of bed in the middle of the night for emergency repairs, I simply did what needed to be done. Through all of this, I was happy to sacrifice in-order-to provide for my family. I've paid out of pocket and with lost wages to get licensed and certified, missed my children's sporting events and performances while attending unpaid afterhours training sessions. I put my passions on the back burner to give time and attention to my profession, sacrificed my body and energy to the backbreaking daily grind. That was just the price of bringing a family from relative poverty to the mythical middle class, or so I was lead to believe. But is it really?
I guess the real question is, can I provide a quality life for my family without sacrificing my own place in that life with them. Can I earn a living from my passions and have an occupation that fulfills me instead of draining my vitality? I have looked up to people who have figured out this challenge in their own life for years. I have aspired to follow their example, but the burden of the time and energy I have had to expend just to pay the bills has been far too convenient of an excuse for me to risk taking that first step. Now that excuse is gone, and I'm terrified … but I'm also incredibly excited.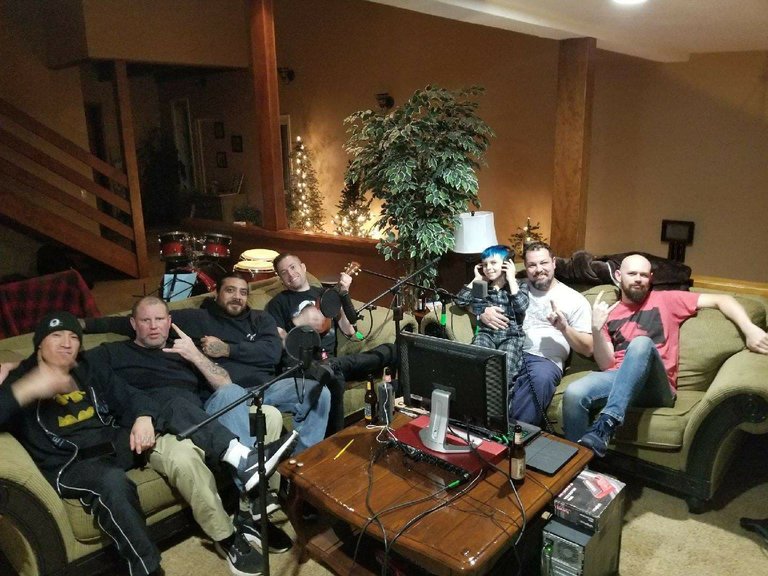 A few months ago I decided I wanted to start a podcast, intended to build community and interest around the NW Oregon local entertainment scene. I also became interested in cryptocurrencies and blockchain technology. I started the podcast and invested some money in crypto, but I never felt I had enough to really dive into these things the way I wanted. But now here I am, and I plan on combining the two things I am the most passionate about here on Steemit. I am thrilled to be a part of this community. I see all of you as, the ones who saw what the future will bring and decided to do their part to build that future. I want to go on this journey with you as I know I will learn and grow from the incredible content many of you are posting to this platform every day. I only hope that you can benefit in some way from what I am able to share as well.
If you are interested in checking out my podcast please visit our FB page: https://www.facebook.com/Local-Entertainers-United-755331751332119/