Inspired by a post from @whatamidoing I will share some of my experience with the Japanese culture.
My journey with Japanese culture starts far back in the year 2005. That's when I first visited this magical country as a part of a folklore ensemble and a Bulgarian festival, organized in a city near Fukuoka. And being a 15 year old teenager, everything was new, exciting and different for me. Not the culture, but all this atmosphere, technological advancement and literally everything surrounding me.

The teenager me
The first real meet with the culture itself maybe was during the home stay, that was arranged by our hosts and although only for one evening, we were able to get to know a bit better the culture and traditional life itself. First problem was the language barrier. There was barely any Japanese, capable of communicating in English. My generation in Bulgaria was well prepared, from the elementary school, in English language and my mother being an English teacher, meant that my language skills were good. But! This was not going to help me at all. After all we are people and somehow managed to understand each other. The children in families were very happy, that they are able to meet a "gaikokujin" and this was making me feel good in a special way. I was like a superstar in the eyes of the Japanese kids.
Other part of our visit to Japan was going to different cultural and historical places.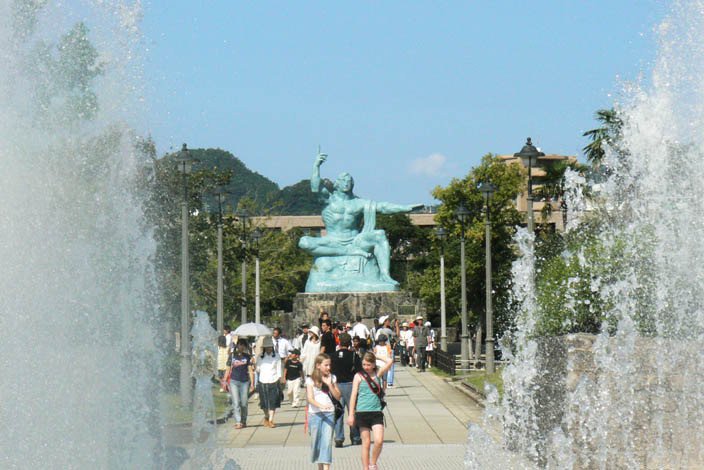 Nagasaki memorial park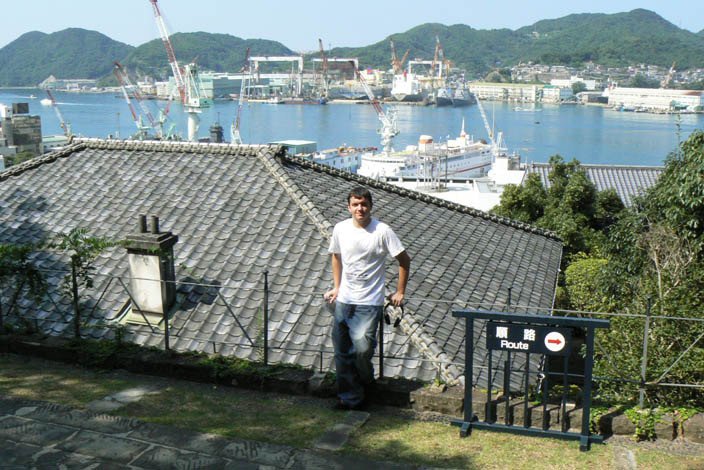 Nagasaki bay
Places like Hiroshima and Nagasaki became a very visited places by me, during the following years, because Japanese hosts tended to bring us there a lot. I didn't mind this and was always happy when we were going out of the Global Arena sports complex, where we were sleeping during our 2-week stays in Japan. Of course, I was really happy to travel to a less famous places.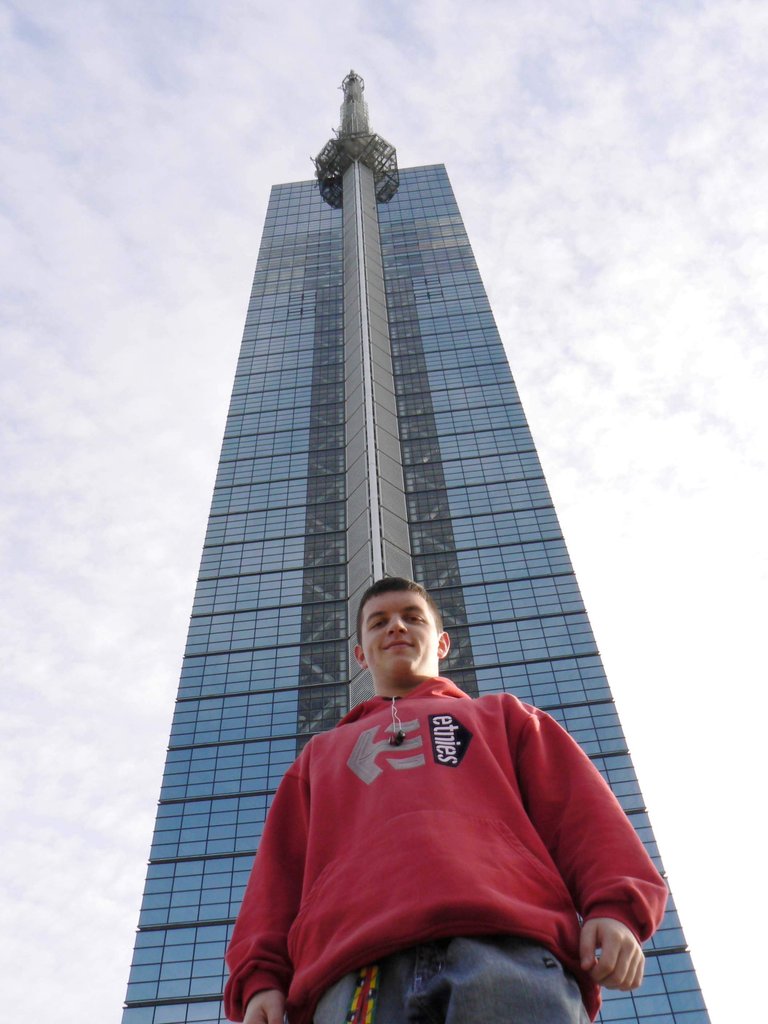 Fukuoka tower
Fukuoka, Oita, Beppu, Arita were just a little part of the cities being visited. And little by little I started diving further into Japanese spirit.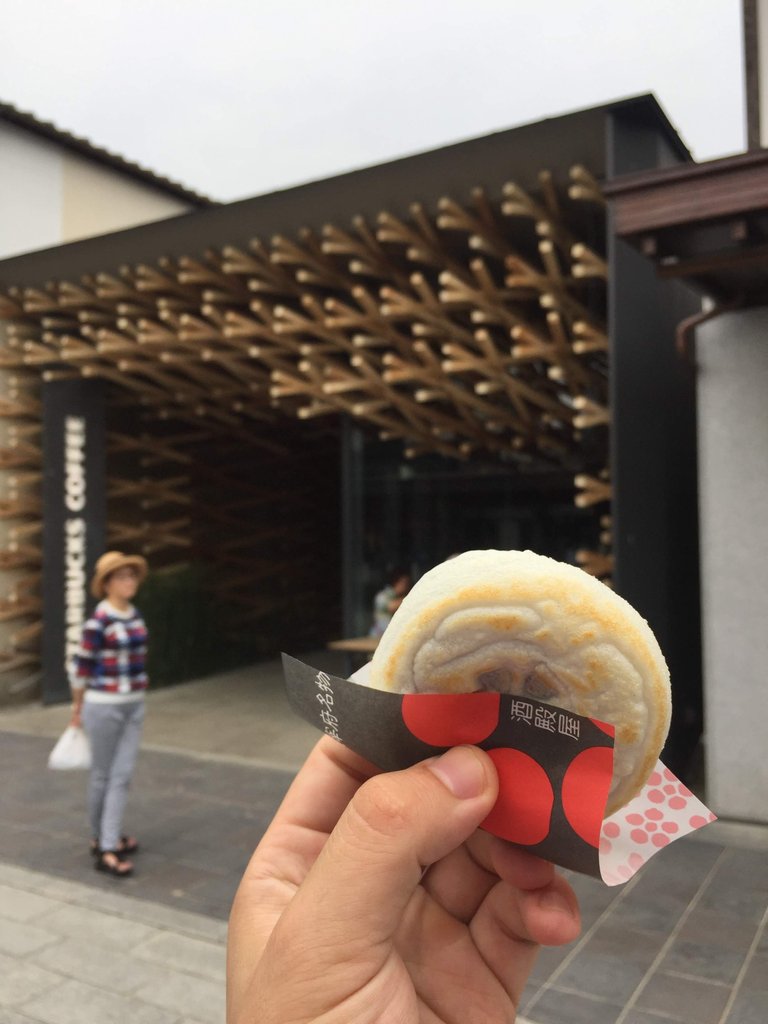 Dazaifu Starbucks with traditional Umeage Mochi
Visiting schools and having lunch with Japanese students also took our relation with them to a higher level. Having the opportunity to see everyday life of these little friends have created one of the best memories.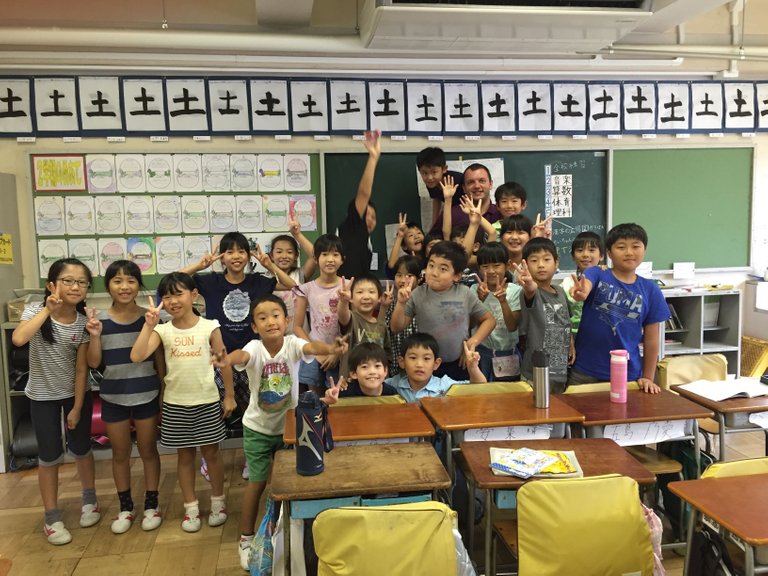 All of the children are always so excited to meet different person, from a different culture and different outlook...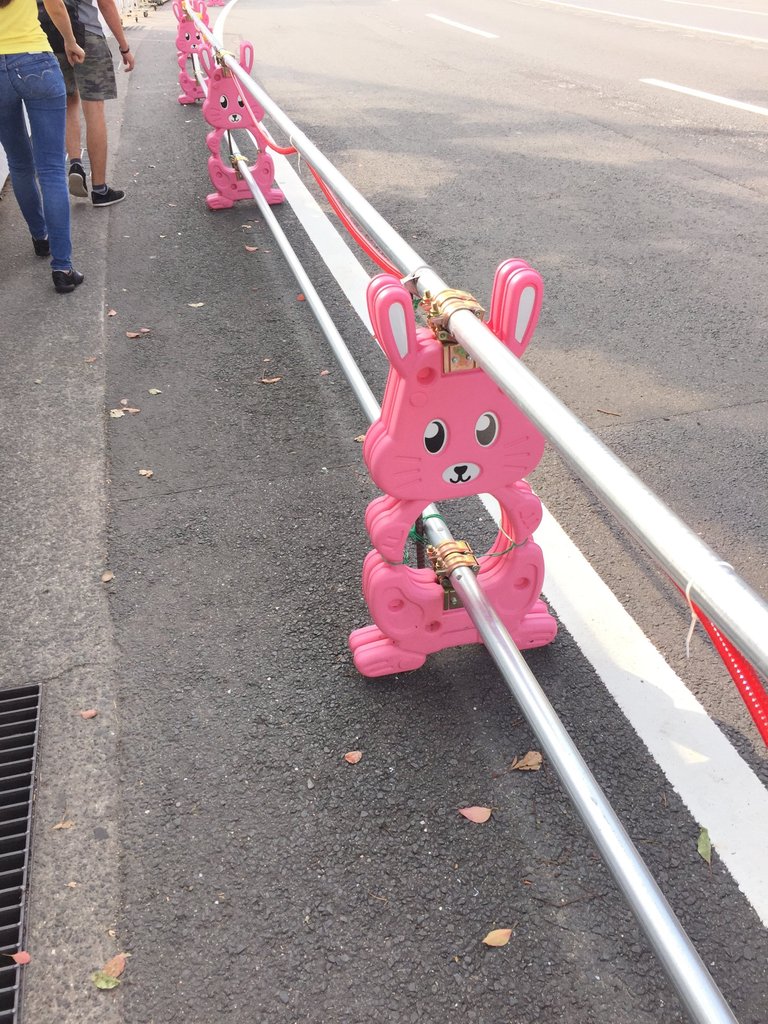 Rabbits and dolphins, carrying the temporary street fences were just a tiny bit of all the crazy stuff I was daily meeting here and there. And although Japanese are sometimes influenced by western culture, the life there cannot be compared to nowhere else, in my opinion. The feeling in the air is somehow different. It seems that everything is absolutely right where it's supposed to be. Every house, every bench, even every single pebble in the park.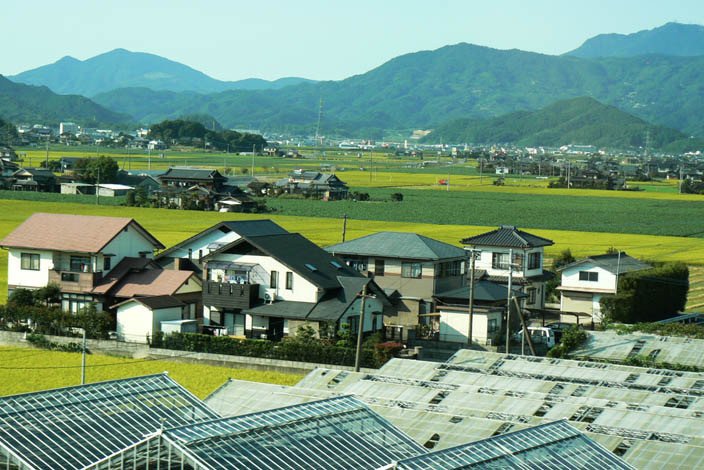 These houses are everywhere around the highway and they seem so tidy and neat while surrounded with these endless rice fields. Rice fields everywhere. I cannot remember encountering a single piece of land that is not cared after.
And with time going on we come to the last couple of years when we started visiting Tokyo too. This cannot be compared with no other part of Japan. It seems the life there never stops and this megapolis doesn't sleep at all. I have spent some of my best time in Japan going around Tokyo, without guides and tourist agencies. That's how you can dive into the unknown and well, excitement can achieve a whole new level. Day walks, night walks, riding the Metro not being sure where you will find yourself eventually.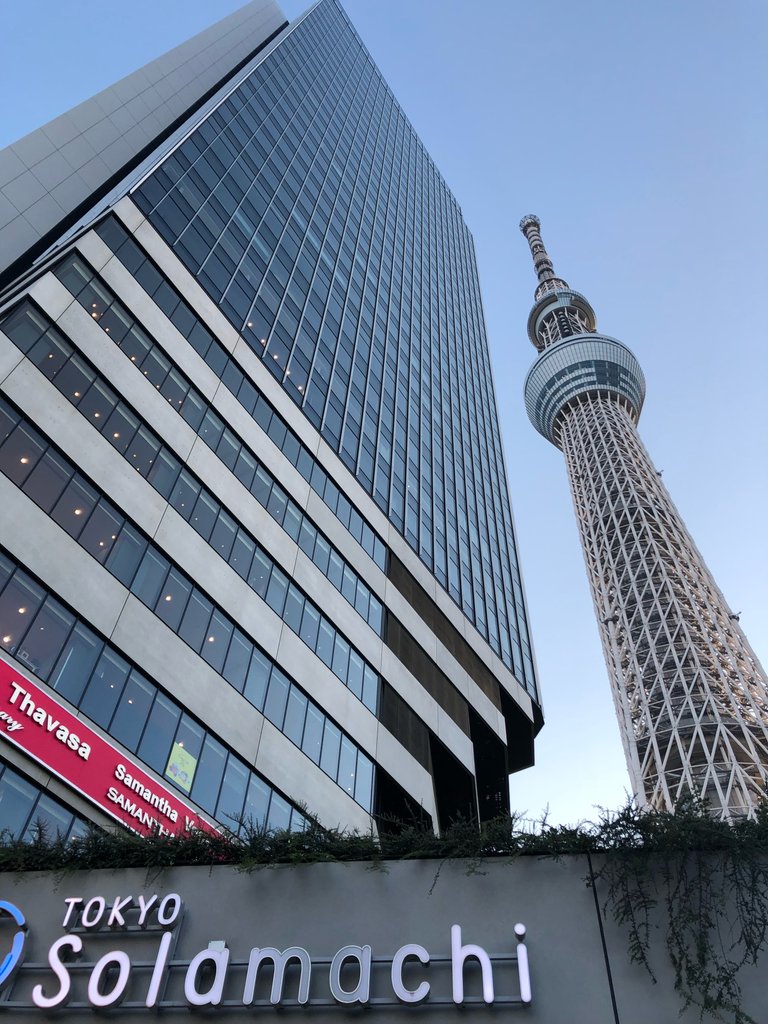 Tokyo Skytree
Any this building... it was one of my dreams for many years. I asked several times our guide if we were going to visit this mighty structure, but the answer was always "No... Not enough time in our schedule...". So the decision to go there on my own was one of the best ever taken.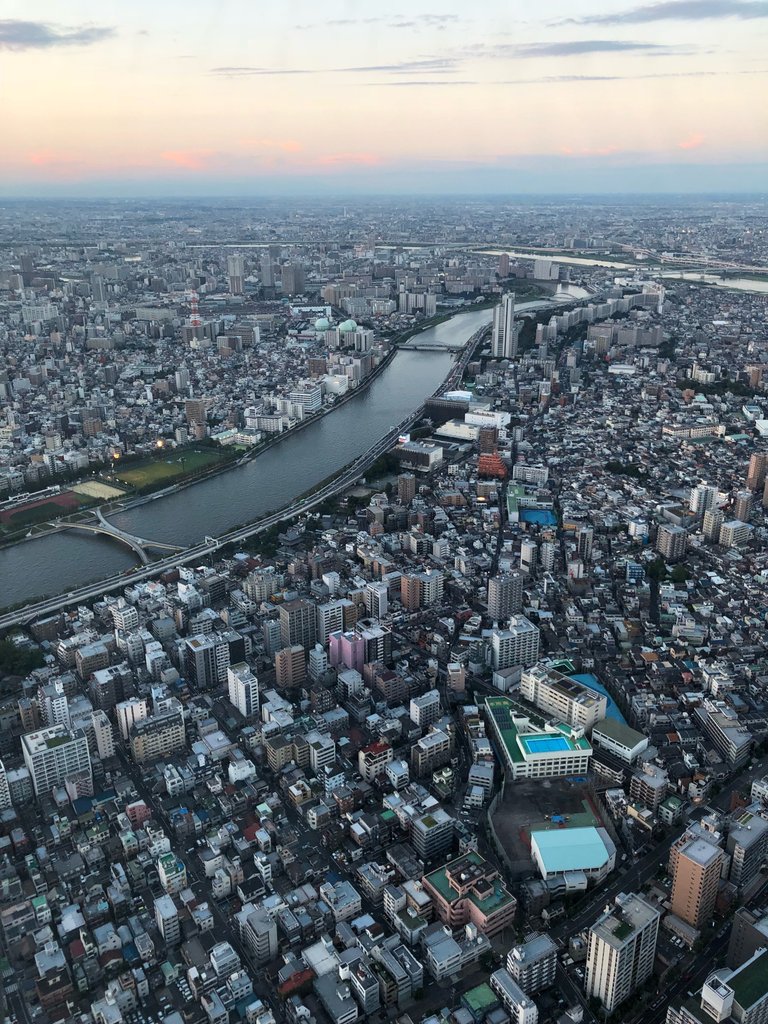 This was my absolute Japanese culture conquest. I may say that I've seen most of Japan. I'm aware that I'm far away from experiencing all of Japan, but that's more than enough to say that I love this culture and want to return again and again in this country.
My story continues... some time ago I decided to start learning Japanese language with the idea of maybe one day going there to work, or just having a better chance of communicating with the people there. Well, nothing at all happened, apart from having a basic conversations with various people here and there. And they always seemed surprised that I can make simple sentences. After all I didn't go working in Japan, but Japanese language helped me finding my wife.
The story is long, but I actually met her when I decided to talk to a client of here. She is a tour guide with Japanese groups here in Bulgaria. So actually the language itself played a main role in my life. We are now married with an adorable young man, who is almost 10 months old.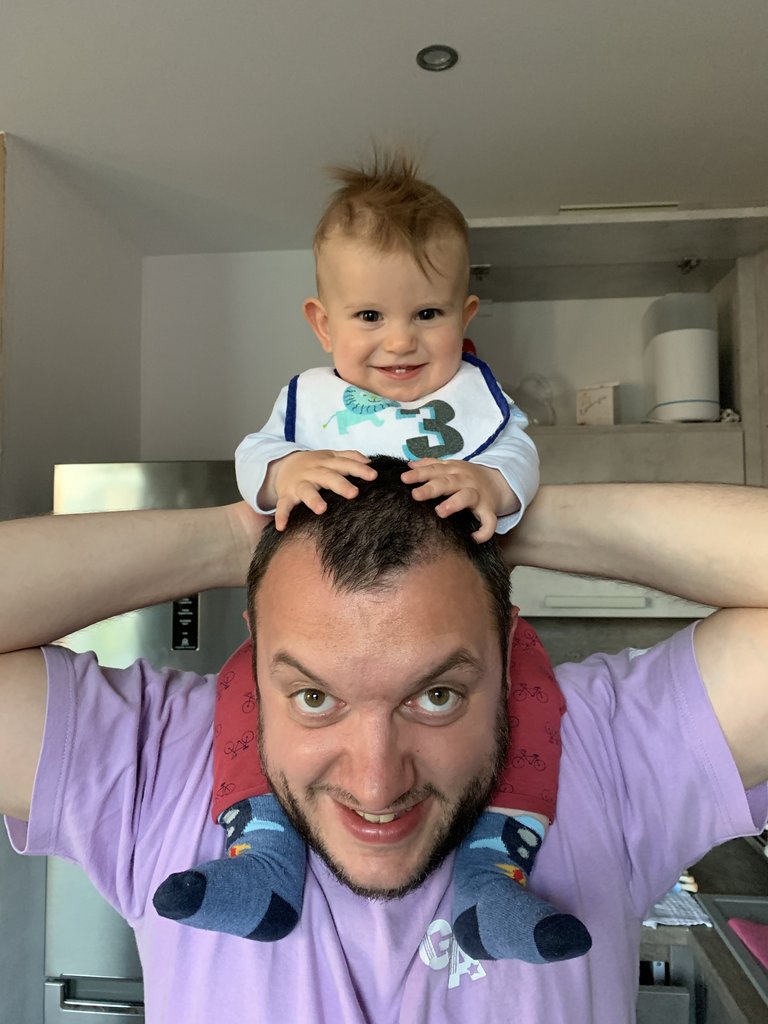 So that's my story and that's why I am so excited about Japan. Wish that I have the chance visiting it again and again. I fell that I will never get tired of this culture.