I'm still alive! No COVID, no death by spouse or kids, I made it through another day of quarantine.
Today was actually good. It started out with a bowl of second day curry. I made Japanese curry for dinner last night and had it again for breakfast somewhere around 3:30am. I woke up at 2:30am.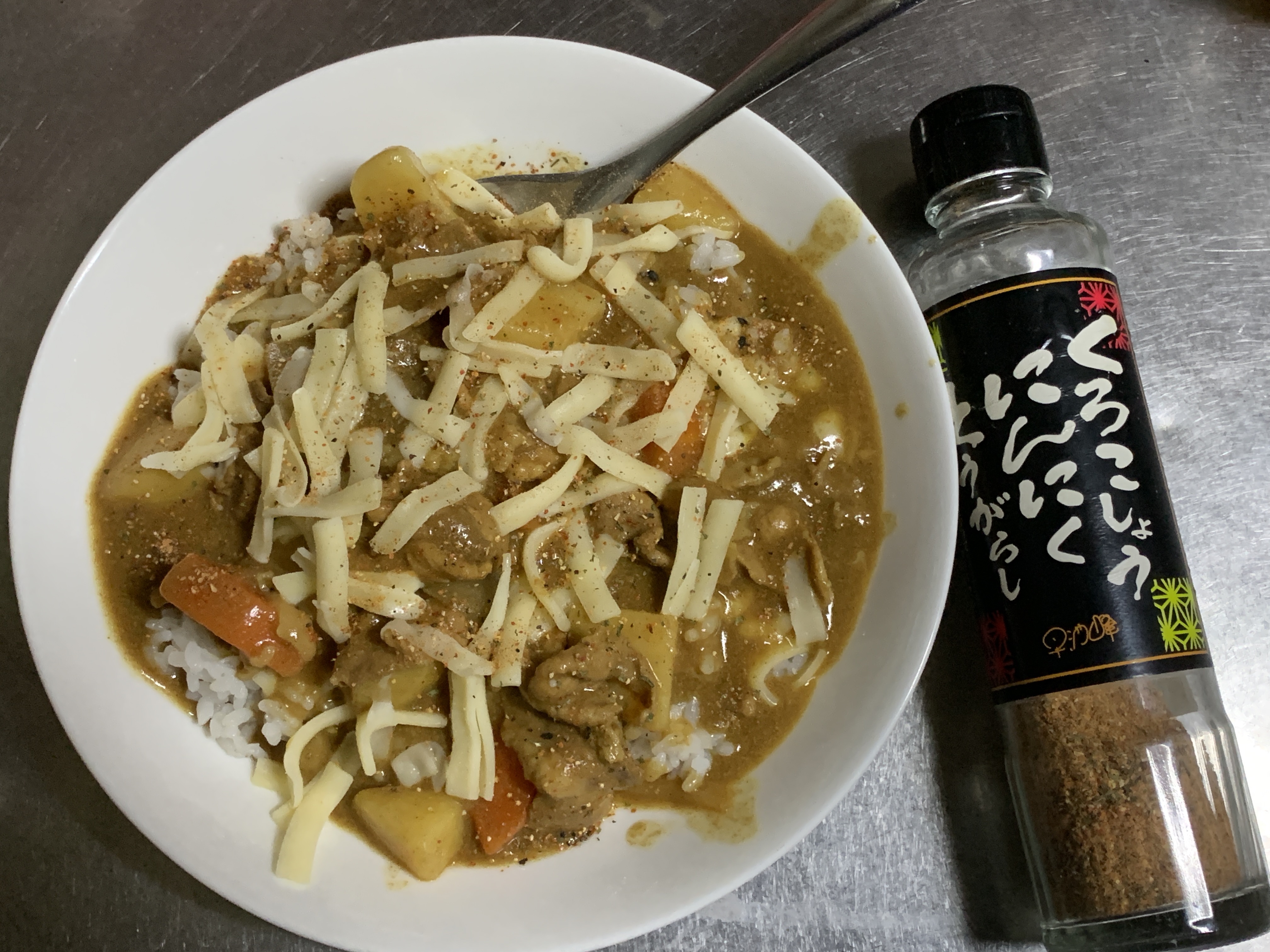 The thing about second day curry is, it's way better than first day. All the ingredients have had time to thoroughly marinate overnight in the curry rue and it just tastes better. Oh, and don't forget the cheese and shichimi.
After curry it was work all day. We have 3 gem and mineral shows in April and May so we've got lots of work to do preparing for those.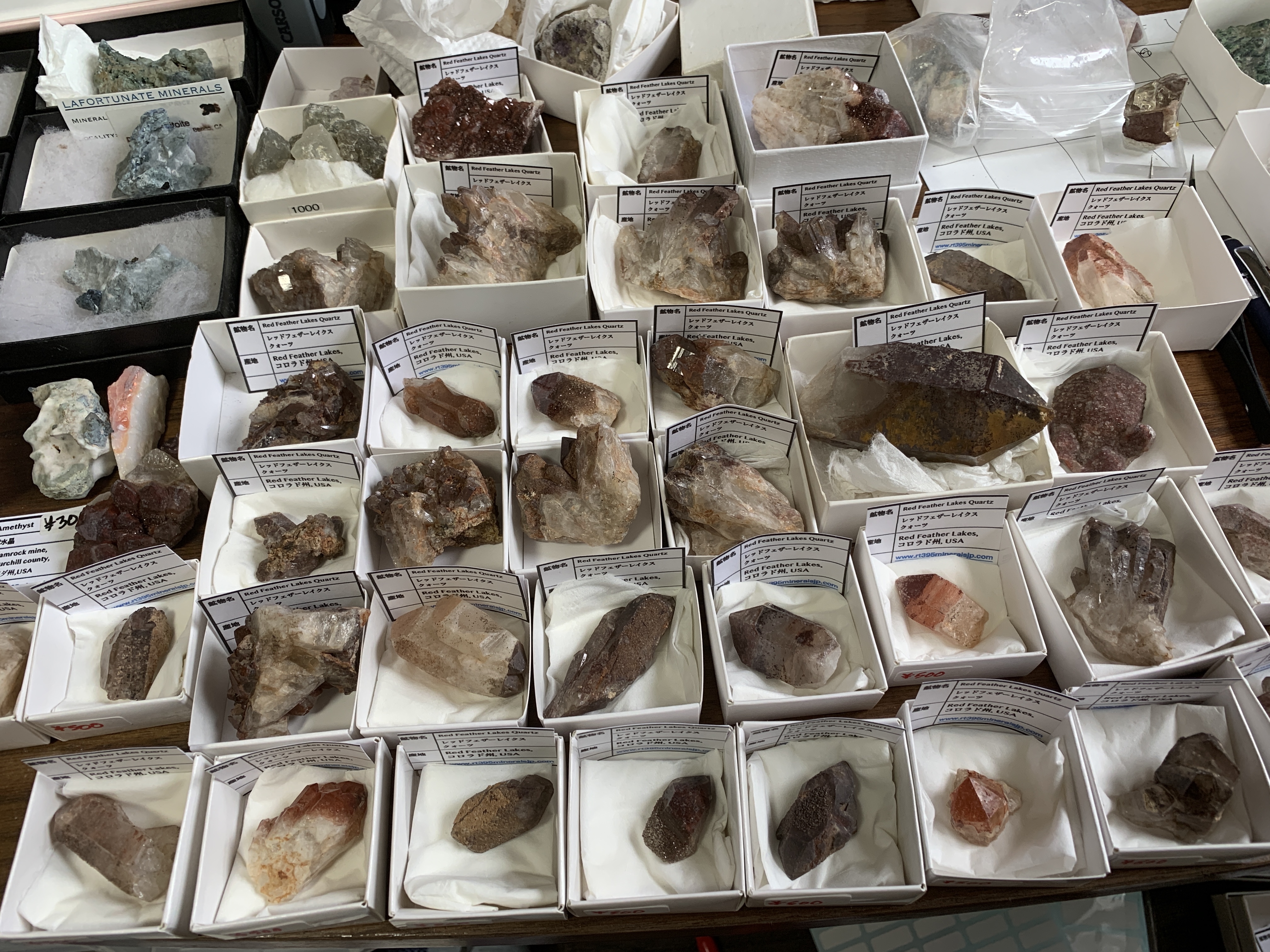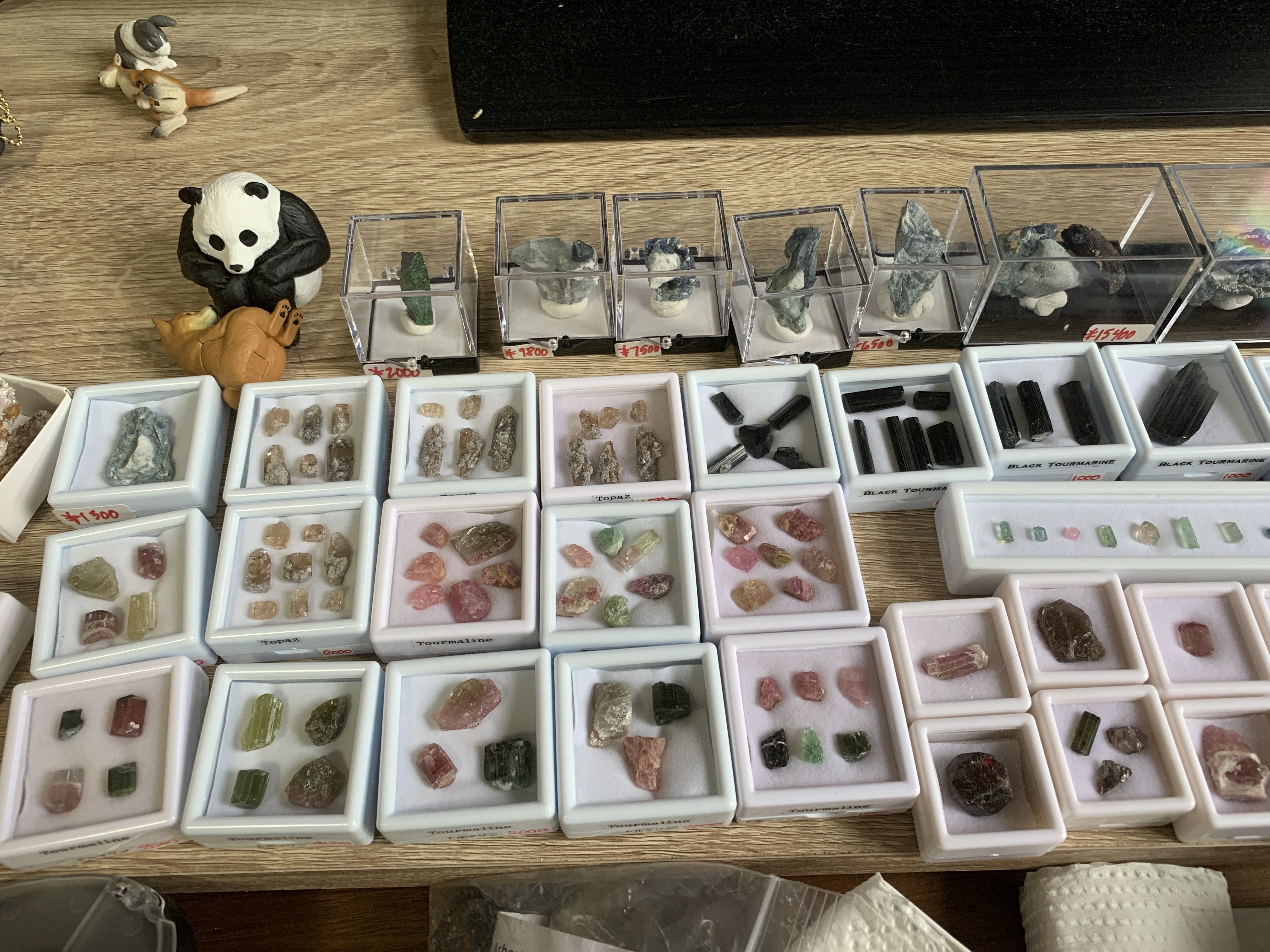 The government contacted me right at 11am. Told me to check in, I did and then I was free for the rest of the day to keep working....
After work it was time for dinner. Lucky for me I'm married and have a wonderful wife who cooks!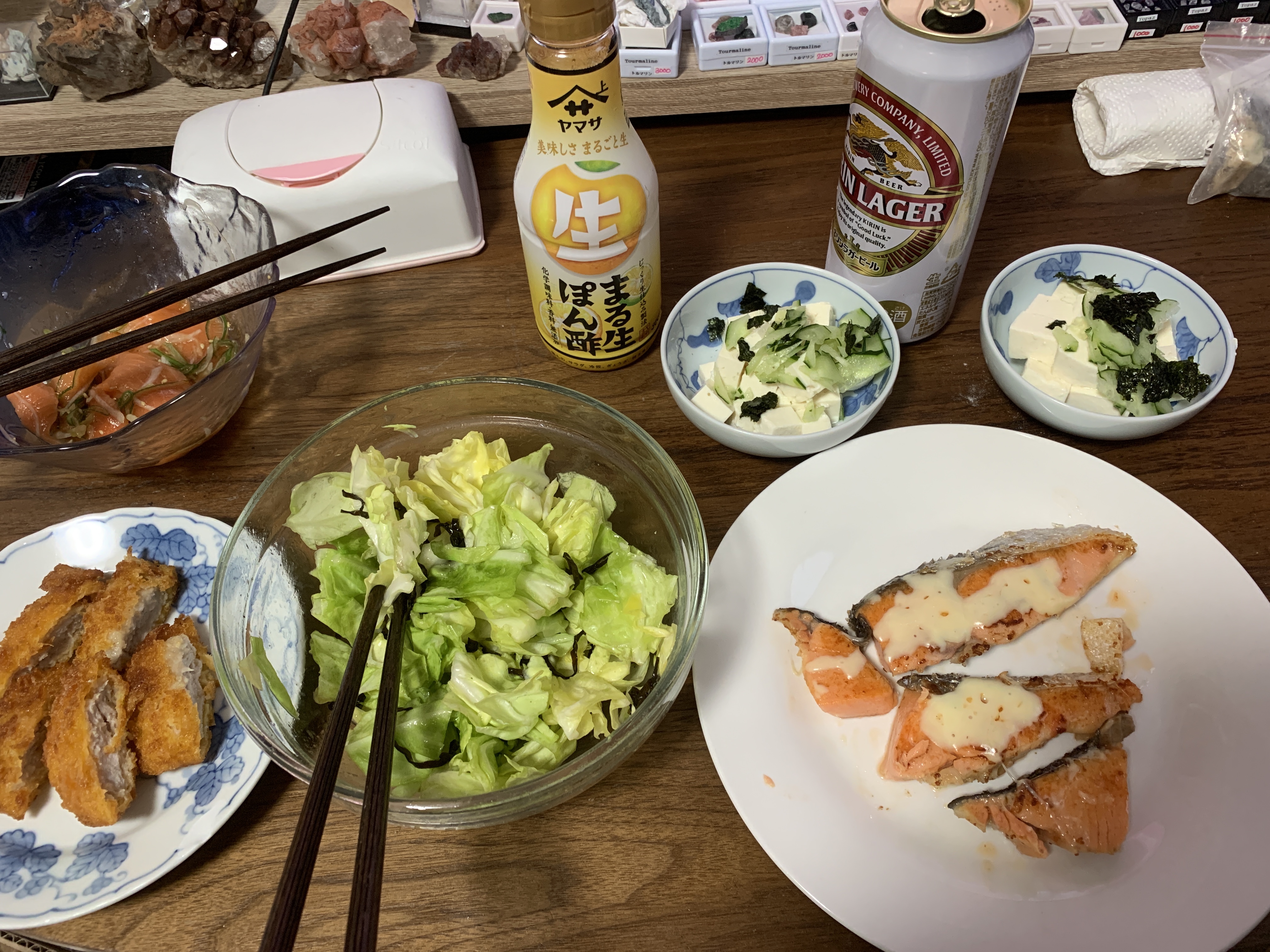 She also drinks, sometimes like a fish. She had saved a special bottle of kome(rice) shochu for when I cam back. We decided tonight was the night to open it up.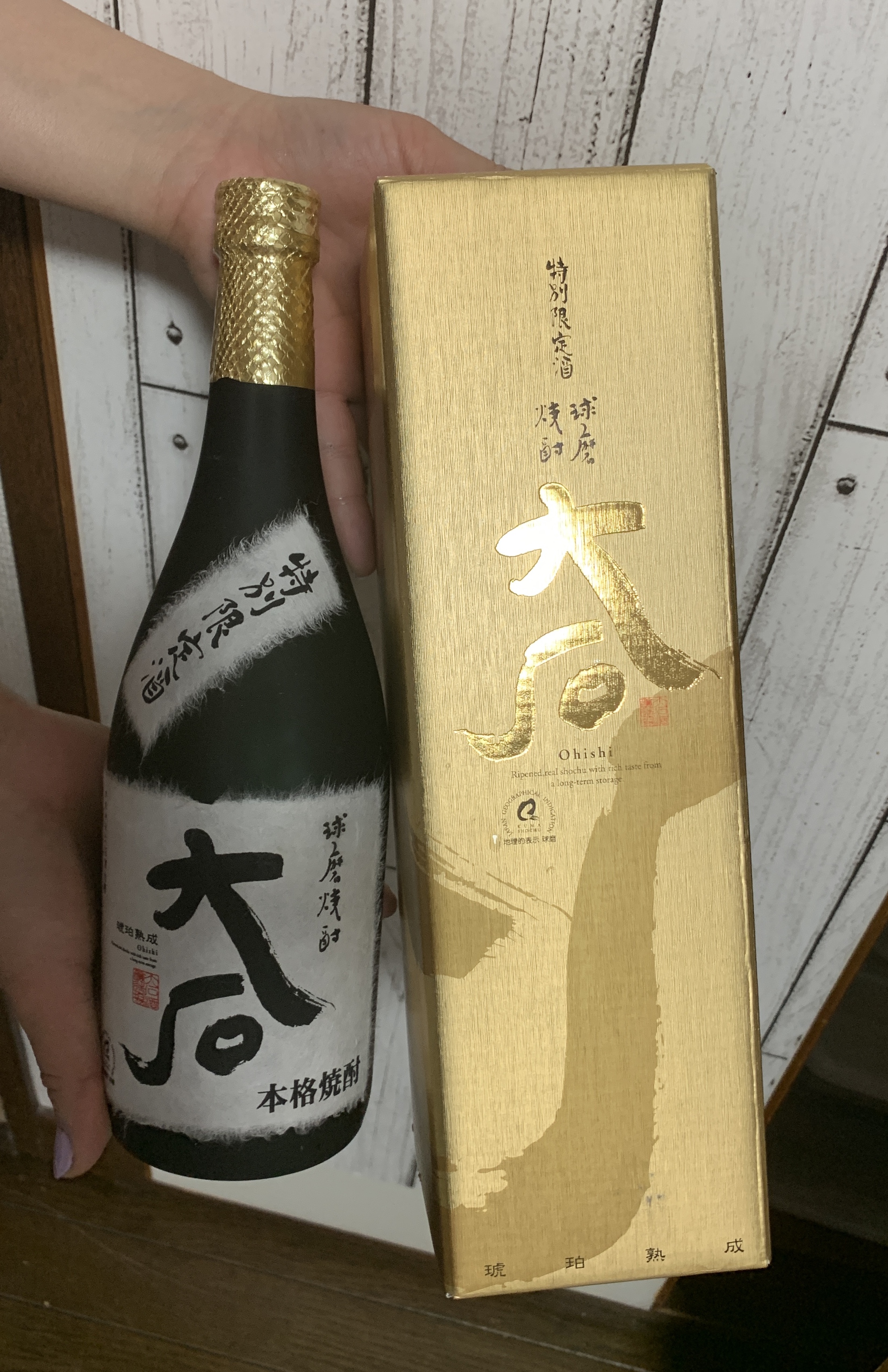 It came in a gold box so we knew it had to be good.... right? Let's just say it's the alcohol you should drink after you are piss drunk and don't care what it is. A bit of frozen lemon helped wash it down.
Luckily Ariyoshi No Kabe was on so we could laugh and end the night on a good note.