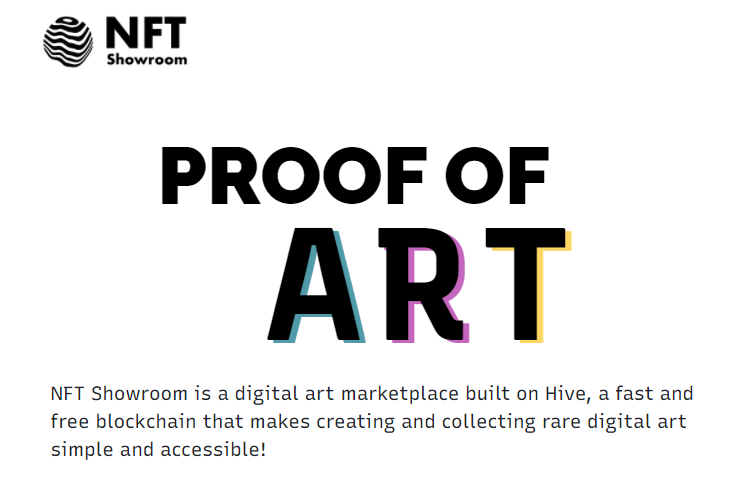 ---
Anyone that follows me on Twitter or keeps in touch on Discord has probably noticed that I've been getting very involved with the new Crypto Art community that I'm helping to build with some of my friends from PAL. I want to preface everything that I'm about to say with the usual "this is not financial advice" disclaimer, because honestly anything can happen and everyone's situation is different. I do however want to explain some of the reasoning of why I'm so bullish on this project and why I think it brings tremendous value to HIVE.
The Crypto Art scene has been growing and getting bigger on ETH for quite a while now. I noticed when it branched out into some other chains and I though Pixeos was a pretty cool project, but I noticed while these other platforms on other blockchains are gaining in popularity and finding success, it felt like the entire business model would just work better on a blockchain like HIVE.
---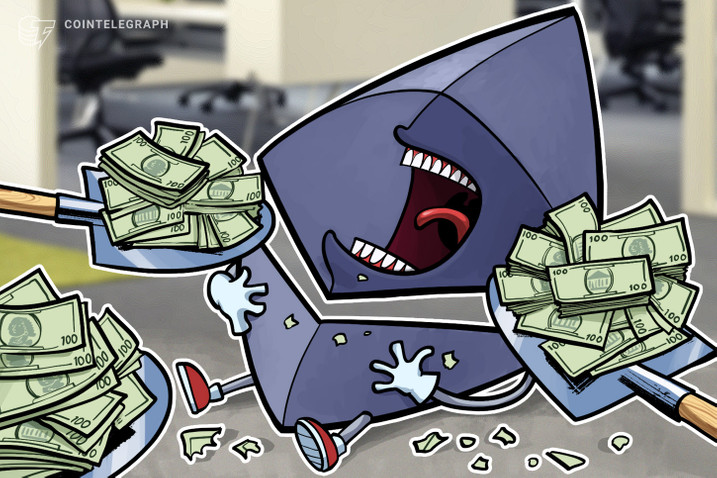 ---
ETH is plagued by ridiculous gas fees and is in my opinion going to be unsustainable unless ETH 2.0 is successful and comes soon. EOS has similar problems and while I had high hopes for the blockchain, they quickly died shortly after the mainnet launch when I saw how the governance was operating and the RAM and Compute requirements were being manipulated. Hive doesn't have these problems which is why it's a logical choice for a blockchain to host this business model.
The lack of transaction fees and the three second block times allow for artists to keep more of their money, post their content quicker, and it allows art collectors and speculators an environment where they can process their buys and sells quickly all without having to worry about the price drastically increasing due to unreliable gas fees or transactions taking extremely long times.
---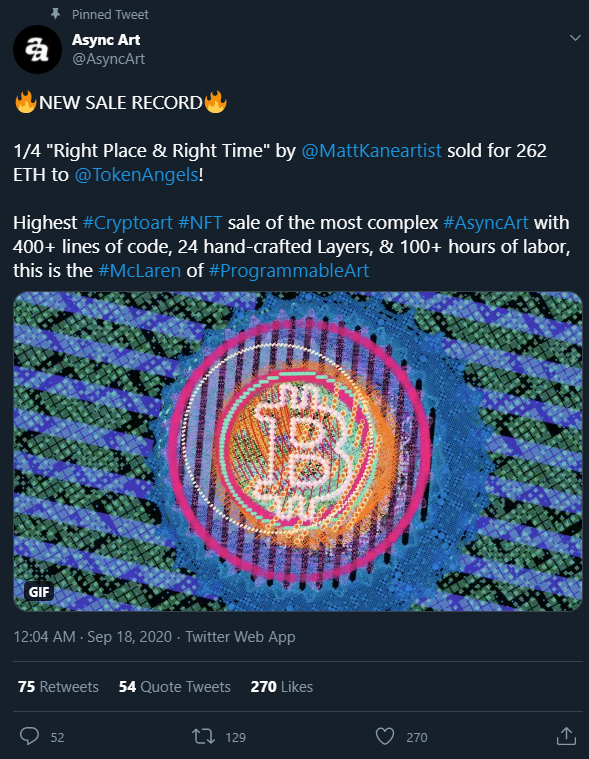 ---
Recently, I have been seeing more and more absurdly high amounts of ETH being paid for art on different sites, just recently someone paid $100,000 worth of ETH for a single piece of artwork as you can see above. There are plenty of other examples out there, but we can suffice it to say that it's not uncommon for buyers to spend thousands of dollars on NFT artwork on a daily basis. There are literally millions of dollars being spent on NFTs each month.
To sum it all up, HIVE has better infrastructure without the extortionate resource requirements that other blockchains are plagued with. The convenience factor of operating on the HIVE blockchain for near-instant transactions without fees makes for a better user experience and less predatory business model. Currently the NFTs on showroom are drastically undervalued by comparison, and while I think some of this is due to the current undervaluation of the HIVE token, some of it is definitely related to the fact the site is just getting started and still picking up momentum.
For the last year, I've been exclusively buying crypto preparing for the next bull market, but over the last month I have been investing pretty heavily into art NFTs as well. I feel that they have huge resale potential and the value will go up as more of the Crypto Art community realizes the benefits of using HIVE. Everyone has to make their own decisions, but I know this a project that I want to support and invest in, not only due to the potential financial benefits for myself, but also because of the potential benefit to the whole HIVE ecosystem.
---