Let's have a democracy; wait a minute; sooner or later there will be a popular man of foolish moral principles with the need to take money from someone else's wallets; this person will enforce some form of compulsory social system and redistribution; what consequences will inevitably come with it?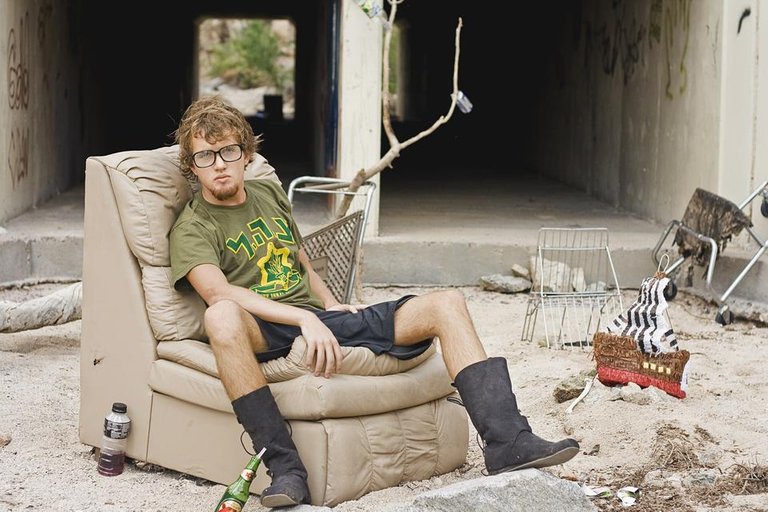 source: pixabay.com
Have you ever thought, dear readers, about how do political parties actually get votes in a democracy? Surely, different politicians do that differently, the spectrum of intelligent ideas targeting on the intellectual elite of the nation is practically inexhaustible, starting somewhere near Michal David's hit "We are the right team," continues with the person, who has put our country into debt more than every other politician throughout the entire history, promising to fight against it (then he came, he saw, he conquered and put ourselves to debt even more) and ends with donuts and sausages (in the Czech republic, some political parties were giving these things to people right in the streets few weeks/months before election). True, everyone is different, but what do they have in common? They promise voters to protect them from something; whether it is gambling, usury, unemployment, poverty, or anything else.
As a result of various attempts to "protect the weak", the gap between the moral values that we respect and appreciate in our private lives and between values we call for in the public is opening. On a personal level, we value the responsibility, diligence, intelligence, education, creativity, reliability, and generally capable people, while irresponsible, lazy, unreliable and incompetent ignorants... well, we tend not to surround ourselves by them, because interaction with them simply bothers and exhausts us (the more we come in contact with such individuals - whether as their costumers, colleagues, supervisors, subordinates, but in the worst case even as their children – the more our negative emotions are); however, in the social level we inverse this perception: we ask for the protection of unsuccessful people (who are mostly – but of course not every time – members of the second group) at the expense of those we value in our personal lives. The cause of this phenomenon I found in the misuse of human compassion by its institutionalization; to be sure of the right understanding, I definitely see nothing wrong with the compassion itself and the ability of empathizing, which to a certain extent also defines our humanity; I will write here about the institutionalization and misuse of this humanity.
Firstly, however, I will talk about something different. The amazing attribute of our world is its enormous predictability: you touch the fire, you burn yourself; you will do it again, the result will be the same. This allows all thinking creatures to learn and develop; if the world worked entirely randomly, this would not have been possible. However, this predictability doesn't apply only to the physical laws; it works quite well in socio-economic relations, and also to almost everything. Do you work hard? Do you try to satisfy the needs of other people the best you can? Then you will probably be successful in life. Are you lazy? Can't you convince yourself to work hard? Well, you will probably not be successful. Do you plan your future? Do you make responsible economic moves? This greatly reduces the probability of (unpleasant) surprise in the future. You don't save money and you don't think ahead? You may not end up well.
All these examples could be summed up into a profaned (but in its original – reasonable) slogan: "You do not think, you pay!" The very existence of such bonds is extremely important because they are the only reason why people are motivated to act reasonably. Who would work, plan, save and try hard if the consequences of such activities bring the same results as ignoring them? Probably not many of us. It can be said that the greater the difference between the consequences of responsible and irresponsible behavior, the more people will behave responsibly; every reduction of this difference will bring more irresponsible individuals. In other words, it is desirable that people pay for their mistakes.
Of course, not everyone who is in a bad life situation appeared in it by his own fault; especially children who do not choose their parents, but also adults can experience something they can't easily influence. On the other hand, there are many people who either directly caused their miserable situation (laziness, addictions, etc.), or at least did not prevent it (meaningless over-reliance, carelessness, and so on), although it was possible. In any case, regardless of how the person fell into the unenviable situation, the chances of solving it by self-help are more or less directly proportional to how well a person can make good decisions, which is again related to his responsibility, diligence and other, in general, valued, attributes.
To distinguish when a person gets into trouble by his fault (or lack of foresight), from cases in which one gets into trouble without being guilty, is both very difficult and, in addition, heavily subjective (different situations we judge differently and the degree of fault, too) but certainly there cannot be any universal algorithm (or set of rules) that would determine in some way who actually deserves – and how big – help; and that does not matter at all if the people have the freedom to decide whom they will help, and especially whom not. We have no such freedom for generations; a major state-runner, a robber, a socialist, a morally rotten politician, made a very serious attack on it about a century ago; in today's perverse period of time, glorified for his "morality", the president "Liberator" Tomáš Garrigue Masaryk who advocated the following:
"In the Czechoslovak Republic, there will be no place for the old charity that has always been considered as a grace that has always humiliated the poor man and limited his human consciousness. Instead of humiliating grace, we are building a social duty today."


Why am I talking about nearly a hundred-year-old events? Because the greatest evil of social duty, we prefer before the humiliating grace, the principle of obligatory help to everyone needy, lies in its combination with two factors: time and democracy. How does it work? Let's have a democracy; wait a minute; sooner or later there will be a popular man of foolish moral principles with the need to take money from someone else's wallets (note that Masaryk was definitely not alone); this person (or someone after him) will enforce some form of compulsory social system and redistribution; what consequences comes with it? According to the above principle, the number of irresponsible people increases (because the consequences of irresponsible behavior will not be so bad), which means that in the next generation that number will be even higher (irresponsible parent has a higher probability to raise an irresponsible child than a responsible parent); once this vicious circle begins (which is only a matter of time in democracy), it becomes very difficult to stop it, because as the number of irresponsible (and dependent on the help of others) grows in the society, they will vote for even more support and redistribution, which again demotivates people to try to make right and responsible decisions which de facto, in the long run, predetermines every democracy to become socialism.
Another problem is the inertia of this process: the redistribution ratio, which at some time would be considered to be totally absurdly high and unacceptable, will be perceived as acceptable by the next generation, because they will simply get used to it; just look to the US, where taxes started at tenths of a percent, and initially there was a lot of emotion around each increase (in tenths of percent or in a small units of percents). If anybody in that time came up with the idea of taxing in tens of percents, his political career would probably not end up well; and look what is happening in the US now, a few generations later: who talks about taxation at just a few tens of percents is considered as an extremist (unfortunately, that is completely reversed situation in concrary to the past).
Many will say that the problem is in the electorate, talking about sheep, ignorants, and so on; others say that we are experiencing the crisis of the elites and they are blaming politicians. Of course, each of us carries his share of guilt, someone bigger, someone smaller, I do not deny it. However, the fatal problem lies in the fact that the principle described above is inherently contained in the very essence of democracy (the one we know now) and cannot be removed without changing the current form of social order. It is not my opinion, it is not a feeling, it is a simple fact: every increase in redistribution creates more addicted to the state who logically want more redistribution and they are also bringing their descendants to the same; if we insist on democracy as we know it (I mean, in particular, its property that the recipients of redistribution have the same voice in the elections as the donors), socialism is simply inevitable. After all, just look around; it is no coincidence that all democracies of today's world are walking on this way (some of them slowly, some of them faster, but all of them inexorably).
The best way to start this vicious circle is to appeal to compassion; to declare that whoever refuses to support all the weak without any distinction is a monster unable to empathize with people in need. However, in the long-term, redistribution has a negative impact on practically everyone, in addition to the fact that society is getting poorer (or less wealthy), so the poorest ones would do, in the long-term, better even without the redistribution, a strong state with extensive social policy creates much more poor people (who are truly innocent in the matter of their poverty), by who, paradoxically, the supporters of these practices argue for more protection of the poor. And what is the best instrument for attacking the feelings? Kids; they are innocent. We must, therefore, support all, so their innocent descendants will not suffer; but what have we shown above? The more support for all, the more poor and irresponsible; and logically, the more poor and irresponsible, the more children they will raise.
The frequent argument against the abolition of social policy is then popular: "Well, responsible people can handle it but look at those totally incompetent, you cannot deny the support for them otherwise they will not make it." On the one hand, I am convinced that the overwhelming majority of them will be forced to act responsibly, there is nothing else they could do and they will learn how to take care of themselves, but even if that is not the case, the more it is necessary to reduce (or at least not to increase) the redistribution rate, because the constant increasing causes more and more people to get into these situations.
Although I have only talked for simplification just about redistribution in the last paragraphs, the same principle, unfortunately, applies to any other law with the goal of protecting people from the consequences of bad decisions; all consumer protections, laws against usury or gambling, prohibition of alcohol and other drugs, the whole Labor Code, and probably most of the laws produced by our Parliament in recent years. Any regulation aiming at protecting someone from his behavior is an evil even if it does not have any other negative effects (but in most cases it has other negatives); if we, by a flat-rate, alleviate the consequences of bad decisions of individuals in any society, the number of individuals who do such decisions will increase, which in a democracy will lead to other regulations of a similar type with the same consequences that will continue to accumulate and that leads to socialism, ergo even to poverty and suffering.
And here at the end, I have to say that I definitely have nothing against compassion as such and voluntary charity; I myself, in fact, devote a great percentage of my income and time to people who, I think, need a help because of adversity. I do not tell anyone how to invest their resources, who to help (if anyone) or how much. I criticize here a "social obligation" and forcing anyone to sacrifice their resources in favor of mass mitigation of impacts of people's bad decisions, when they made their choice; this principle is not only immoral (because at the beginning there is a violent coercion), but also absolutely destructive for donors and recipients. Its inherent and inevitable presence in all the democracies of today's type, in my view, necessarily calls for either a vigorous change (aimed at removing the decision-making power of the recipients of the help, but this path has many fatal deficiencies, but that would be on a different article) or the rejection of democracy as a system that has cruelly failed; I have to conclude a little pessimistically that with regard to how far the process has reached, it is likely that both the above-described solutions are almost unrealizable.

Česky:
https://www.mises.cz/clanky/demokracie-tovarna-na-neschopnost-1627.aspx
Other articles
:
Public goods in a democratic state
,
Gold standard
,
Increasing money supply
or
more