Road signs with cool names and numbers often get stolen, even though doing so is a crime in many places. Stealing road signs seems like a funny prank, though for some towns and locations, the consequences range from nuisance to economically devastating (if travelers cannot find them). This is not an exhaustive list of frequently-stolen road signs (that would be much longer), but from looking at some lists of those most frequently stolen, I've grouped many of them into these three categories. Here goes.
Marijuana Themed Signs
One popular category of street signs are those with names that allude to marijuana. The number 420 (after the date April 20th) has come to be associated with marijuana. Along Interstate 70 in Colorado, one of the first states to have a permissive marijuana law, the mile marker for 240 was frequently stolen. The state decided to change the number on the marker to 419.9 instead. The states of Washington and Idaho also did the same.
Signs with the name High Street often have been stolen in the United States and Canada. There was a scene in a TV show in which the characters did this. And of course, the signs are associated with the term "getting high". Even on eBay, where some older and retired (if not stolen) signs are pawned, High Street signs remain a popular item.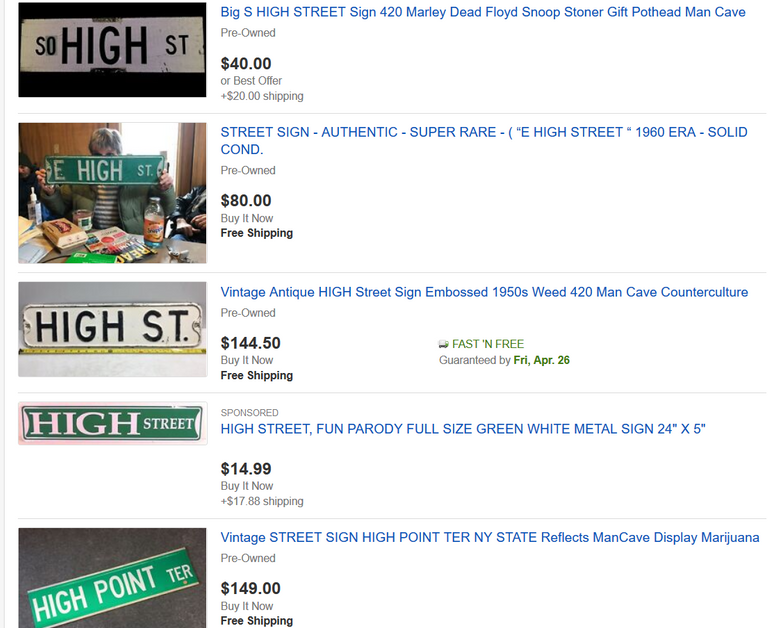 High Street sign auctions on ebay.com; screenshot taken 4/20/2019.
And then there's Richard Bong, a World War II aviation hero known then as the "Ace of Aces". Near Kenosha, Wisconsin, there is a piece of land that was earmarked for an Air Force Base named after Richard Bong. However, the brass eventually decided there were enough other bases nearby so it was never built. Instead, it became the Richard Bong State Recreation Area instead.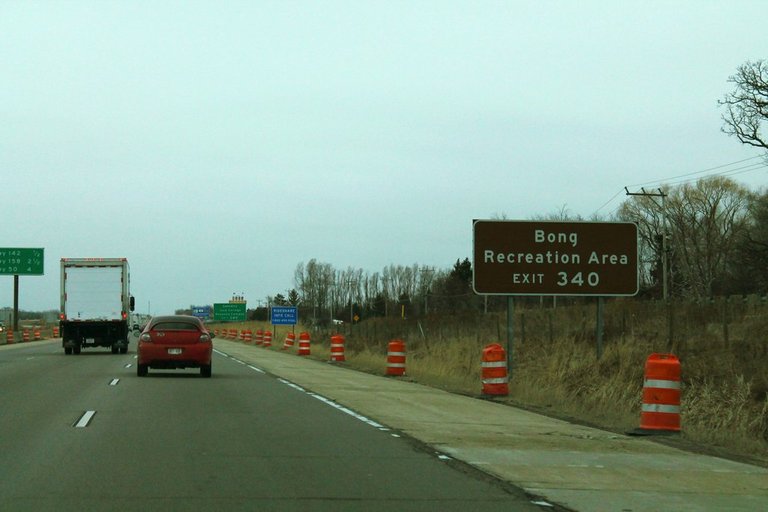 Bong SRA sign. Creative Commons from Wikipedia.com by Formulanone.
Lots of people have posed next to a highway sign for the "Bong Recreation Area". Others have stolen it. The sign itself has spawned imitation T-shirts and sweatshirts bearing its likeness.
Sexually or Anatomically Suggestive Signs
It goes without saying that if you have a town called Intercourse (Pennsylvania, USA), Climax (Michigan, USA) or Shitterton (Dorset, UK), you may expect some amused tourists stopping by for selfies. You may also expect losing some street signs.
Ragged Ass Road in Canada's Northwest Territories and Butt Hole Road in South Yorkshire, UK, have been other frequent targets. The village of Fucking, Austria long ago learned to install theft-resistant signs. The residents of Shitterton chipped in to install a boulder for their town's sign, which cannot be moved easily.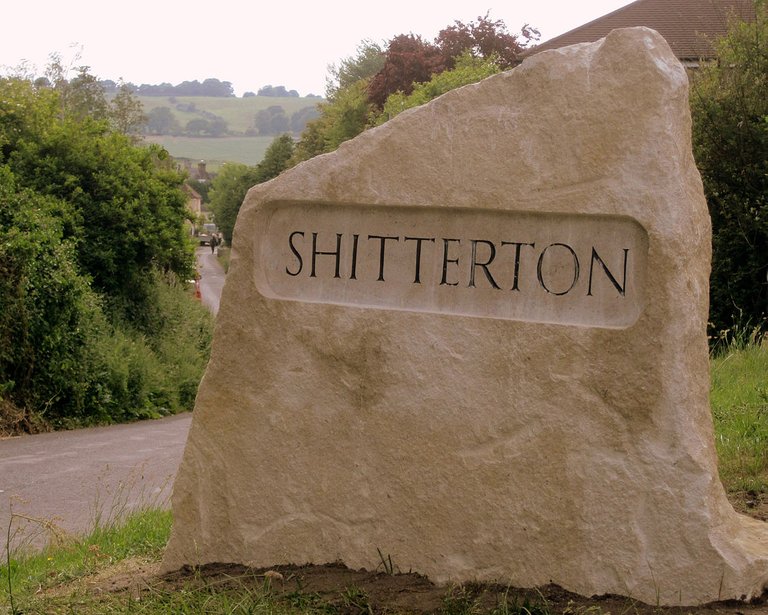 The town boulder of Shitterton, UK. Public domain.
Magic Numbers
Numbers have plenty of various allusions. Some people like numbers that mean something to them, which may correspond with birth dates, addresses, or other favorite references. Others have stolen signs with broader societal references.
Two of the most common have been 69 (which could be grouped with the sexually suggestive signs above) and 666. The number 69 is associated with a sexual position, while 666 is a reference to what some see as the Number of the Beast from the Bible. Of course, since Route 66 in the United States has a lot of history to it as well and is close to 666, there is a great deal of interest in anything with Route 66 on it, too.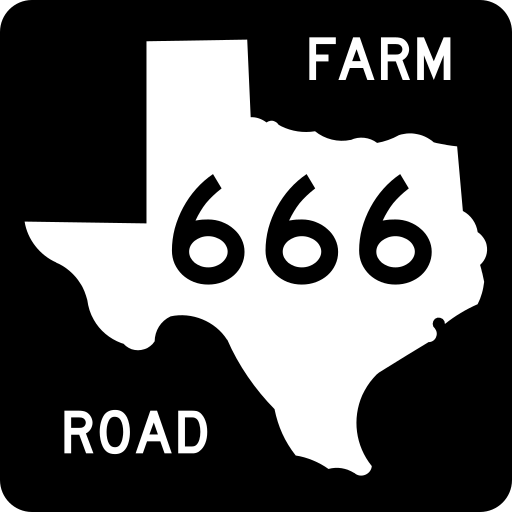 Farm Road 666 in Texas, USA. Public domain.
Signs for U.S. Highway 666, state or county equivalents, and mile markers for 66.6 have been stolen consistently. The New Jersey Turnpike changed the 66.6 mile marker to 66.61. Also in New Jersey, Morris County renumbered its Route 66 as 665 instead.
There are Many More
There are many more cool named-signs that get stolen. This is not a comprehensive list, but it's a fun start. There are others with names such as Hell and Bat Cave that also are attractive to potential thieves. All in all, sign thievery is a fun way to measure what society (probably mostly young men in certain countries) deem fun to possess.
A location also could turn this into a moneymaker, as the city of Leganes in Spain did. They decided to name a number of streets after bands like Iron Maiden, AC/DC, and Rosendo. Predictably, some signs were stolen right away. So the town did the next best thing and began to offer 'official'/replica road signs for sale. That seems like a great way to deal with these pranks and I'm surprised more locations have not caught onto the potential marketing possibility there.
References:
https://web.archive.org/web/20111006091412/http://www.fox6now.com/news/witi-100309-stolen-signs,0,4139020.story
https://en.wikipedia.org/wiki/Richard_Bong_State_Recreation_Area
https://en.wikipedia.org/wiki/Street_sign_theft
Top image: Creative Commons via Wikimedia.com by CambridgeBayWeather.