I love textiles.
I have them as wall hangings, as woven rugs, as throws, and as pillow covers. (Plus of course, clothes).
I like natural materials and hand-weaving.
I got a few new pillows last night with some interesting covers, so thought to share them with you. (Yes, that is one danger of shopping for Xmas presents to give others: trying to resist the temptation to pick up a few things for oneself along the way!)
Here's a couple of the new ones, and one of my existing pillows (plus a bit of a hand woven rug).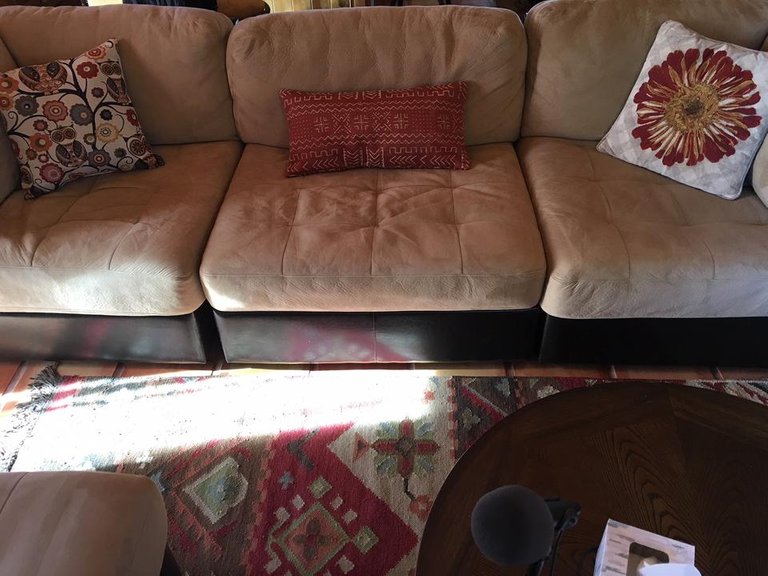 Here's a closeup of one of the ikat weaves.
Here's a standalone on the chaise in the kitchenette area (which I prefer to use that space for instead of an actual dinette set).
Well all the line spacing is looking weird in the preview, but hopefully it comes out all right on your end.
Do you like textiles?
If you have any pictures of your favorites, I'd love to see them in the comments.
If you weave yourself, oh please do show off your stuff!