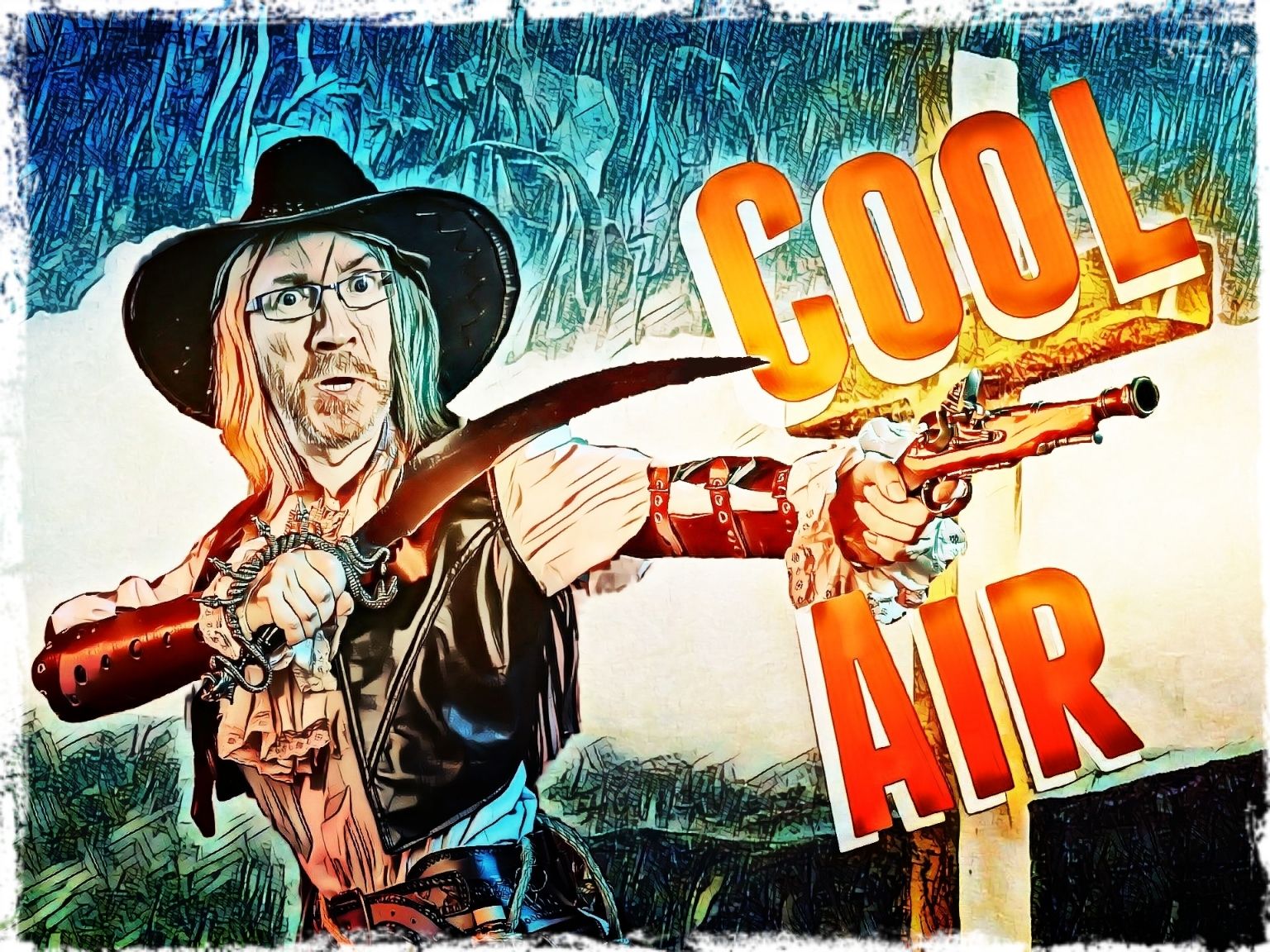 Aye aye, whats going on here then?
I strode into the lounge of my house and clapped my hands before pointing at each of my family members in turn with a panache rarely seen outside a Village People video.
Daddy-Bear?! We thought you were dead?
The Good Lady stood, relief etched on her face that her man had returned from his days in the desert.
The children huddled behind her, peeking out from her skirts at me with morbid fascination.
I nodded grimly. Not that I was one to make idle comparisons but to say that the stone had been rolled back and I had once more entered the world of life after time spent in my cold Covid tomb would not be an understatement.
I had been so ill that I hadn't waggled my doofer at the missus in days.
Children. I have returned.
I held my hands out to my sides in my very best Jesus Christ Pose.
The Little Boom ventured hesitantly forward a step.
Daddy, what is that on your face?
He pointed somewhat redundantly at the very face he had just questioned.
I raised a hand to my new facial ornament. An ornament that had been baked in a searingly hot and feverish COVID oven until it was ready to pop.
That ornament was my new moustache.
The family had had little contact with me over the previous week. In an attempt to keep them safe from the perils of the rona I had sequestered myself away from them. Sweating out the plague in the confines of the attic and the guest bed that skulked there.
If it hadn't been for the coughing they might have forgotten that I existed.
However, exist I did. Not only that, I had returned from the whence-lands. I had returned stronger and with a message. Nay, not just a message but a vision for my family.
That, young man, is what we call a moustache. But enough about my beefy moustache and its abilities to make the ladies give birth at thirty paces. My family, I have news for you. Great news.
The Good Lady arched an eyebrow. I could tell she was not used to have a man at the tiller once more. Ready to help with guiding the good ship family clear of the turbulent rock-laden shallows of disaster.
You know we are always concerned about money? Worried where the next bottle of quality wine is coming from? Worried that soon with this cost of living crisis we find ourselves in that we will have to sell the children to pay for my fancy T-shirts?
The children looked alarmed at this. As they should. After all, a man needs his fancy T's.
Well, no need. For I had a vision. A vision that came to me as I lay sweating the covid fever out. A vision of a world over-heating. People in less fortunate countries suffering because of the heat. People and businesses withering away on the vine. New Yorkers fainting over the sink as they attempted to wrestle water from their faucet.
Imagine, a world in which I could not afford fancy T-shirts or children.
Who would want to live in such a place?
So I have a plan. We live in Scotland. Cold, damp Scotland. Even in the heights of summer, it is cold. It is wet. The air is always chilly.
I paused and waved a hand through the cold Scottish air which even now retained its chill despite it being the very peak of Summer.
I propose to sell the air! Perhaps on eBay to begin with. A modest price for a cubic foot of air. Good Scottish air, cooling air. Just imagine, down south as they whimper in the 40-degree heat. They can buy a couple of cubic feet of Scottish air and let it out in the stiflingly hot rooms. It will absorb all their excess warmth and more!
That's 40 degrees celsius obvs, we aren't barbarians.
The family stared at me, bewildered.
I nodded, happy now that my vision was revealed.
Now, if you don't mind. I feel a bit tired. I am off back to bed.
I twiddled my moustache as I left the room. Perhaps, just perhaps there were some upsides to this Covid malarkey...
I'm back! I made it through the rona again! I live!!

and alright alright, I didn't really believe/propose we could sell Scottish air but I did have a ridiculously detailed fever dream about doing just that.

I did grow a moustache though! And no, you cant see it. :op