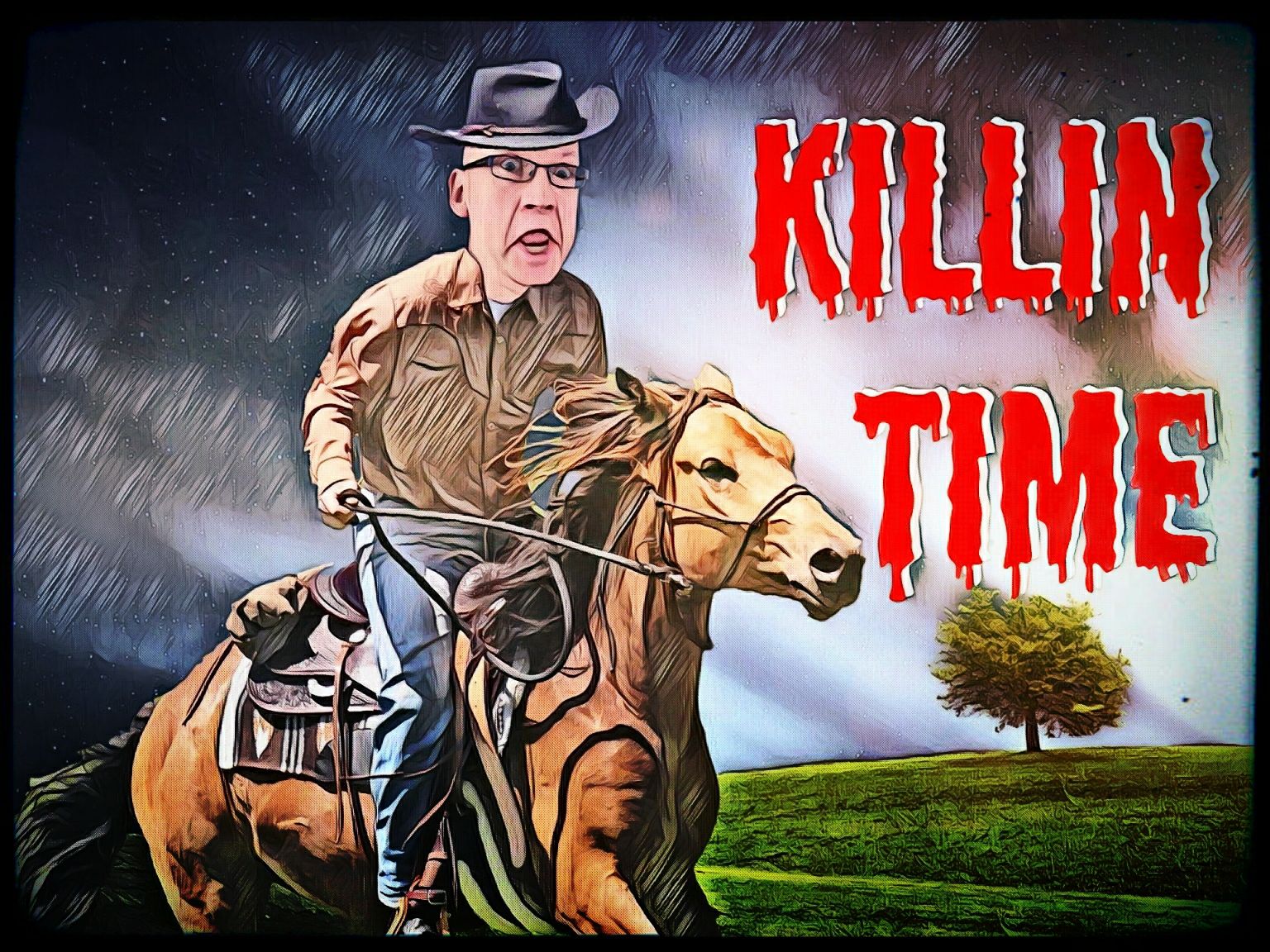 A man's gotta do what a man's gotta do.
I chewed over those deep words as I laid out my clothes for the dark deeds that lay ahead.
There was killing to be done.
A man can't refuse the call when it comes and it's seemed that once again someone had tooted my trumpet of death.
And that's a toot that can't be ignored.
Grimacing, I pulled out my black ninja outfit. It had been a while since it had seen real action beyond the games of pork shuriken myself and the good Lady sauced up boring Sundays with.
As I slid an arm into it, I paused.
Was this really the best outfit?
This wasn't to be a silent killing.
No, this was to be a bloody exhibition. A lesson for others to heed.
I threw the ninja outfit back in the cupboard wincing with regret as I flung the two toed flappy ninja shoes with it.
Damn, I loved those things.
My eyes drifted over my many outfits of wanton destruction and murder.
They stopped on a nondescript hoody and jeans.
Yes, of course. The outfit I painted houses in. Perfect.
Staring off into a barren future only I could see, I threw myself into them like a Welshman throwing himself into Aunt Fanny's knicker drawer.
This is it, fuckers. Time to die.
I husked in a gravelly voice.
It was my killing voice. Three parts sexy, two parts Stone Cold Steve Austin and one part Jamaican rum.
It had been known to make crows fall, stone dead from the sky.
Or make women gasp in astonishment at the sudden and painful erection of their nipples.
A man can't help be a sexy mother fucker at times.
Even killing times.
But enough of the shilly-shallying about. Today wasn't about killing time.
I grimaced like Pacey from Dawson's Creek when he found out that Dawson had accidentally filmed him losing his virginity to that teacher woman and headed for the stairs.
Kicking open the door to the lounge, I strode in, my hips shimmying like the heat haze on a country road in June.
You said there was killin to be done?
I grunted at the Good Lady who was kneeling in front of the fish tank with our daughter.
Killing? What the heck are you taking about Daddy-Bear?
The Good Lady frowned as if hearing that the Russians might have interfered with our election.
You said there was killing to be done? I've been upstairs getting myself all goosed up for it?
I narrowed my eyes at the Good Lady.
No I didn't. I said can you come down and help me take care of these fish once and for all. We're not killing anything! I phoned the shop and they will happily take them all back and give us new ones.
The Good Lady wafted a little net around to emphasise her words.
Oh. I thought...
Oh yes, Daddy-Bear? You thought you would come in here all manly and kill lots of defenceless baby fish?
The Good Lady pressed her lips and looked disapprovingly down her nose at me.
A considerable feat given she was kneeling on the floor.
Aw. I've not killed anything for ages. You sure there's nothing needing a good killing?
I kicked sulkily at an imaginary stone on the carpet.
No Daddy-Bear. Nothing needs killing.
The Good Lady returned her attention to the fish tank.
I threw myself huffily on to the sofa.
Pish flaps. Sometimes life sucks.