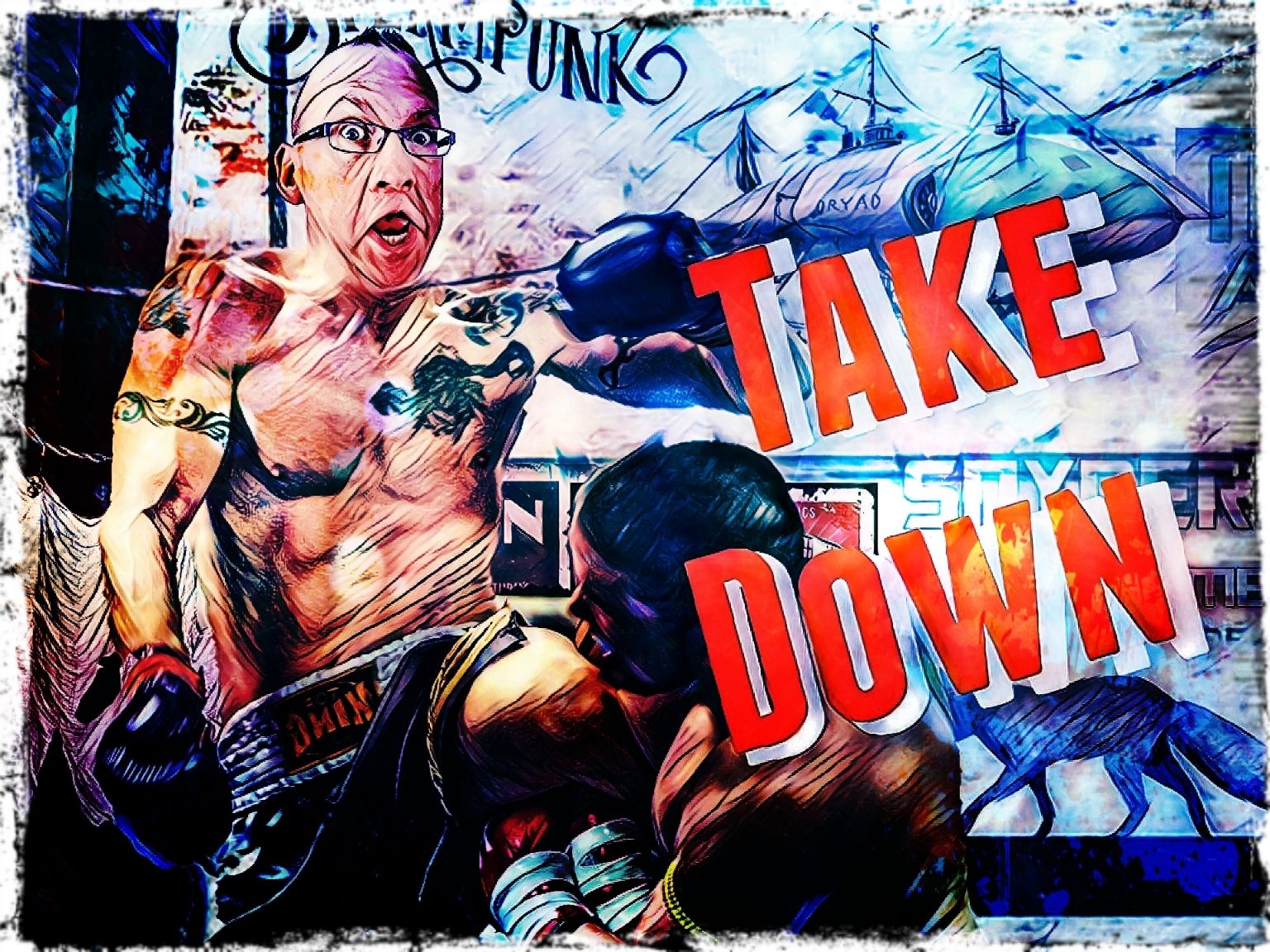 You know, before my slipped disc, I used to do MMA. Might be blowing my own trumpet but I was pretty damn good.
Prolapse lifted his pint of beer up from his bulging belly and took a sip to prepare himself for another epic tale of derring-do from the golden years before his slipped disc.
It was a school night and astonishingly, we were in the pub drinking beer.
Our offshore partners from America and India had crossed the pond for a visit and we had been summoned to an official meet and greet.
This being Scotland meant trooping down to the pub.
I approached El-Jefe and suggested that surely our guests deserved a wee nip of a fine malt as an introduction to Scotland.
El-Jefe had almost spontaneously ejaculated at a half-decent excuse to splurge his company credit card and with a mighty wobble of his toad-like chins had headed off to the bar to order.
I had then repeated this with every other company card holder I could find and soon we were drowning in what seemed like a never-ending barrage of whisky shots arriving on trays.
Many hours later, there were only some six or seven of us left standing around a pile of laptop bags and jackets.
One of the Indian chaps, D'artagnan was weeping and mumbling to himself that he would miss his wife.
I hoped that the use of the past tense was a language issue and not a notice of intent to kill himself when he got back to his hotel room.
After all, whisky is a primal beast. Too much of it and it can make you want to fight, shag or die.
What about you, Boorim? You never fancied the martial arts?
Prolapse smirked at me as if watching two hamsters lighting a match.
I looked up from my drink which I had been enthusiastically swooshing round and round whilst imagining I could hear the screams of the dead.
Yeah, did all that shit when I was young. It's good to keep fit but kinda impractical.
I shrugged my shoulders as if impersonating an American impersonating an Italian.
Prolapse sputtered some of his eighth whisky onto his beard.
Impractical? Seriously? Listen. There is nothing impractical about some MMA guy taking you down to the floor if you mess with him.
He made a wide swooping motion with his arms as if pretending to be a fat windmill.
Another whisky arrived and I made sure to give it a right good sniff before answering.
Well, if some dude tried rassling me to the floor he might get a bit more penis inserted into him that he had counted on.
I took a long warming sip. Ahhhh.
What the hell man? Penises? What?
Prolapse looked confused and ever so slightly upset. Perhaps recalling the glory days before his slipped disc when he could see his penis without a complex series of mirrors and the James Webb Telescope.
That's the way it goes baby girl. Get me on the floor and you will find yourself on the wrong end of a boomster's penis.
I waved my now empty glass at El-Jefe who blearily waved back and motioned to the bar staff for more.
No, no no. I am talking about fighting. Martial arts. Before my slipped disc, I would have taken you down just to show you how effective it can be!
He downed his own whisky and tried to look manly whilst stifling a whisky cough.
You would have taken me down?
I raised an eyebrow.
Yeah man, straight to the floor!
He windmilled his arms again as if attempting to reduce his own carbon footprint.
You would have tried to get me to the floor for a good penising?
I made a face as if someone had passed me an acorn.
What no?! Man. Get your mind out of the gutter. No, I mean fighting. Like MMA? Not like that?!
Prolapse shook his head so hard his boobs jiggled.
I reached out a hand and patted him on the shoulder.
Listen mate, I am flattered but I am not really into that.
I headed over to the bar to join El-Jefe
Howshit going, Boom-Dawg. You behaving yourshelf?
El-Jefe peered at me through narrow drunk eyes.
Boss man, you can count on me.
I punched him playfully on the shoulder and pointed to Prolapse who was glaring over at me. I waved to him cheerily before muttering in El-Jefe's ear.
See him over there, he says he could take you...