I haven't posted anything on Steemit for a while as life has been hectic recently. I have however managed to squeeze in my podcasts which have been going well. However, I always have the feeling that I've been neglecting Steemit. So I'd like to share something with you that generated some lively discussion on my last podcast.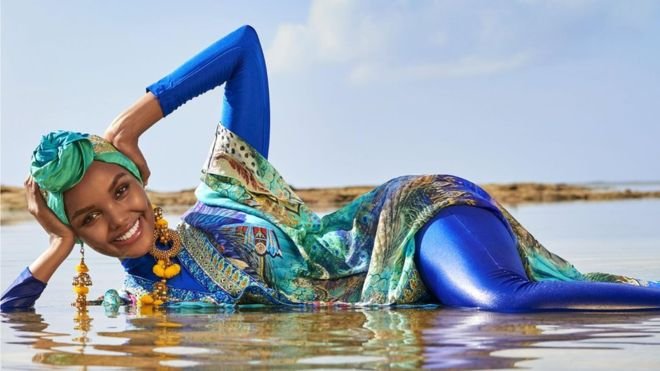 Burkini
Recently Somali-American supermodel, Halima Aden, became the first Muslim model to appear in Sports Illustrated wearing a burkini.
https://www.bbc.co.uk/news/48071948
There were mixed reactions to this including people saying what is the point of putting a fully covered up model in a magazine for men.
Then there was a backlash from the Muslim community where according to some people a Muslim women should not put herself under the male gaze, regardless of what she is wearing. It's important to note that lots of people also praised the magazine and the model for the photo shoot.
Showing Some Skin
I think it's an interesting discussion. A beautiful woman is a beautiful woman regardless of how much skin she shows, right? Does sexiness equal skin-show? These are the questions we tried to answer in my podcast last week.
Podcast
You can listen back to my podcast The Sisterhood of MummyImperfect here:
https://mummyimperfectsisterhood.podbean.com/e/ep-16-cosmetic-procedures-sexiness-and-covering-up-and-the-best-age-for-creativity/
https://podcasts.apple.com/gb/podcast/the-sisterhood-of-mummyimperfect-podcast/id1440539725?i=1000437422975
Please do have a listen and drop me a line to let me know your thoughts on the subject.
MummyImperfect x