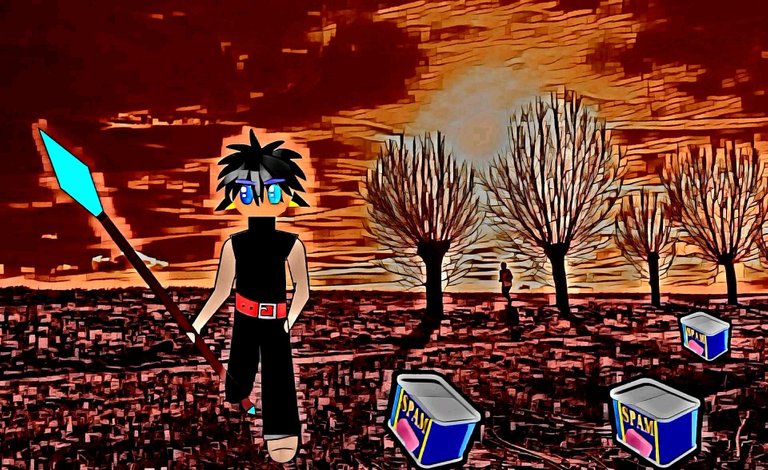 My people have many uses for spam.
It can be fried into fritters and served with some of the tough grasses
that grow still in the sun's dying light.
More often it is dried into spam jerky and eaten on the trail.
Injuries from catching spam are commonplace and as such the main weapon when going spam hunting is the spear.
Spam are social creatures and can often be found in small groups. It is unwise therefore to hunt alone.