I rarely travel just for the fun of it, but last week I had the chance to visit London for a few days. It's been at least 5 years since the last time I visited it, but it's absolutely one of my favorite capitals in Europe, largely due to the amount of museums and other stuff to experience in the city.
My main reason for going this time was to see the British Museum. I have become super interested in history in the past year, specifically Ancient Egypt, the Edo-period Japan, and Greek history, so the British Museum was definitely a place I wanted to visit. They have collections from all over the world, and it's for sure the biggest museum I have ever been to. I think we spend over 6 hours in the museum, and only left at that point because the museum closed.
I learned a lot of new things, and saw a lot of interesting stuff. Unfortunately I didn't get to check out all the collections in the time we spent there, so I guess I will have to visit it again at one point in the future. It really is a museum that would probably be best experienced if you visit 3-4 times, and stick to a certain part of the exhibitions, since it's just overwhelming to see it all.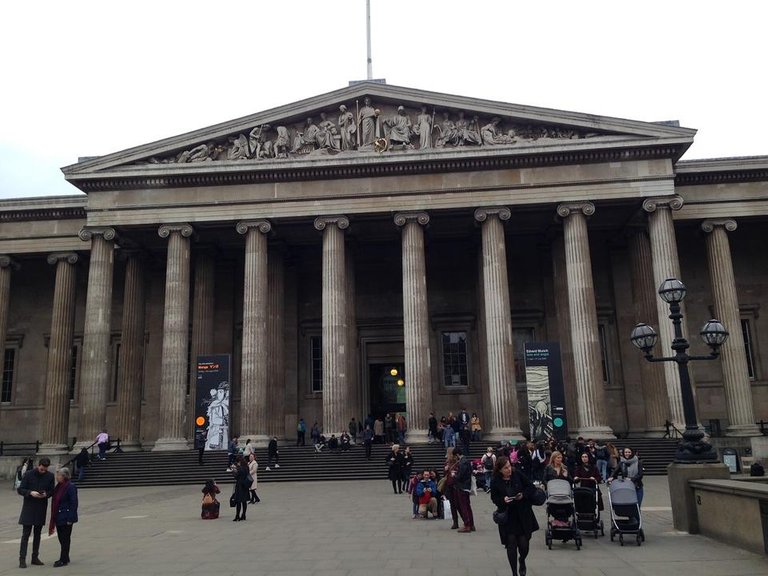 The main entrance to the British Museum. The building is really beautiful in my opinion
.
I didn't get a lot of photos from the visit though, since I prefer to enjoy museum experiences without feeling pressured into getting a good photo or whatever. I find that stress to be a negative impact on the experience overall. You can find much better photos of the cool stuff at the museum online than I would ever be able to get anyway.
However, I did get one photo of an authentic samurai armor from the Mori family that ruled the Akō and Mikazuki domains in Harima Province. This piece was apparently used mainly for ceremonial purposes since this region was at piece at the time, and it's really an impressive piece of armor.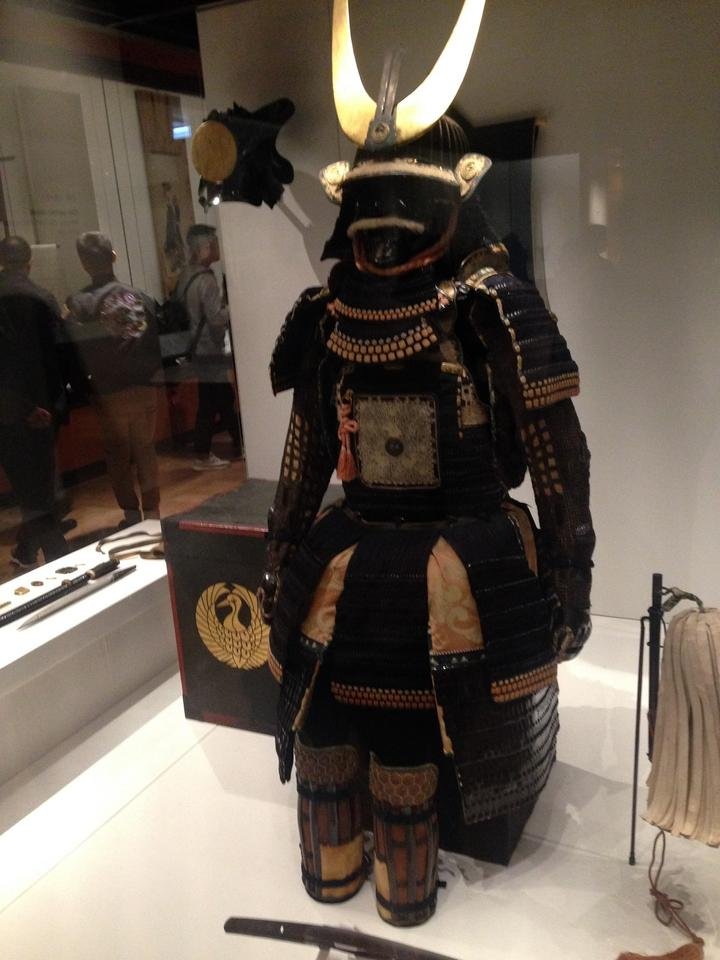 You can also see much better photos of it on the British Museum's website.
Other than that, most of my time in London was spent meeting my family that live there, and just wandering the streets of the city. And of course eating a lot of cheap food! London is an overall expensive city, but the food is very cheap compared to what I'm used to here in Norway, so we had a great time experiencing lot of different food.
Not visiting the Natural Science Museum?
I guess most of you would have expected me to visit the Natural Science Museum in London instead of the British Museum, but unfortunately I didn't find the time to get to both. So I had to choose one, and British Museum was my main priority. Hopefully I find find the time to go to Natural Science Museum the next time I visit London though, because there is a lot of interesting stuff to look at there!
Thanks for stopping by my blog!