Hello SPIers, today we look into something new for SPI. Have you ever heard of listnerds? Chances are you have not but they are an email marketing website that has been around for roughly 10 years, a few months back they fully integrated HIVE into their platform through a partnership with CTP (ClickTrackProfit). I have been using the free membership level for around 1 week to test it out, see how it works and if it would be worth our time to explore this as a group.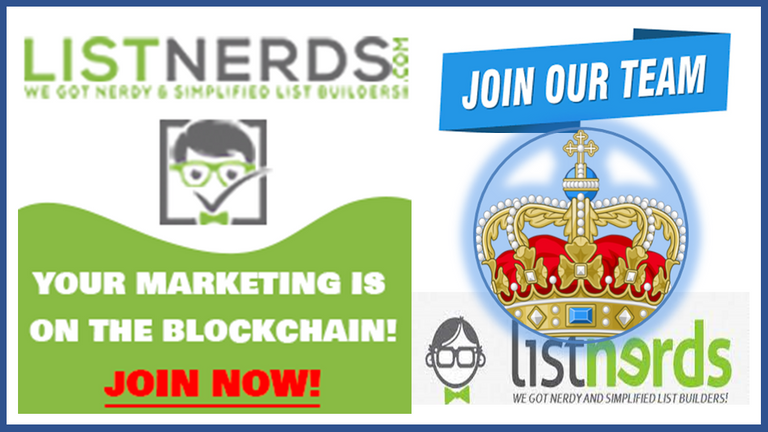 Why would SPI be interested in email marketing?
Exposure and making money
Exposure
We can have our posts / weekly reports / whatever sent out to thousands of mail addresses.
High click-through rate as people receive rewards to open mails
Lots more people reading and interacting on the HIVE blockchain and on our content
Money
We get mail verified by meeting certain conditions and earn listnerd tokens
We build a team under SPI and receive $ commission for when team members upgrade levels
Earning potential is massive (depending on membership level). Verified mails can pay out equivalent to 150-200 HIVE
How i found out about listnerds?
Before we get all into it, let me go back. I have a HIVE friend I speak with alot on discord and she's been telling me for months how great this listnerds thing is so I opened an account about a month back, looked about for 20 minutes and then never went back to it. Then around 2 weeks ago she was showing me her earnings from listnerds and my jaw dropped because the first thing I thought of was SPI, build a team and increase our HIVE earnings massively.
For the past week, I have been active every day learning how it works by doing. There's are lots of videos and reddits about listnerds but most or pre-HIVE so outdated. I have a free membership so am limited to what I can earn from opening mails and how often I can send a mail-out but it has given me enough confidence in the platform to upgrade the SPI account to top-level membership at the cost of $97 per month.
To date, i have earned 6 LISTNERD tokens worth 1.87 HIVE each which is not bad considering no investment other than time has been made. Now we have the top membership level, this will change and we'll see earnings increase hand over fist.
Membership levels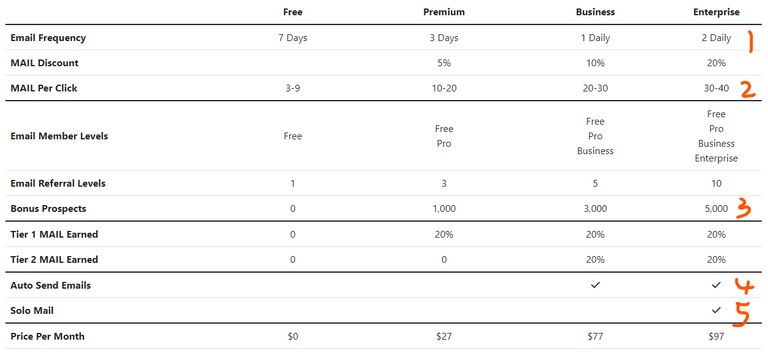 1 - This means we can send out 2 mails per day which is enough to cover all SPI, EDS and LBI content and reports.
2 - This means we receive 30-40 MAIL points for each mail I open. I CURRENTLY OPEN 10-15 per day in 10-20 minutes, sometimes more if the content is engaging. So we will earn 300-600 points per day.
3 - This is a membership level bonus and the top-level gets 5000. This is in its simplest terms, 5000 bonus MAIL points so every mail we send out goes to at least 5000 people.
4 - We can set up a mailing schedule to plan ahead and get the most bang for our buck.
5 - We get 1 Solo mail per month. A solo mail is a mail that gets sent to every user on the platform, 6 figure number I guess and they are pretty much always certain to get verified so worth 150-200 HIVE in rewards. We get 1 per month or can buy them for 15,000 MAIL points.

In a nutshell, what's our goal?
We open mails to receive MAIL points. Each MAIL point is equal to sending a mail to 1 person. EG, you have 900 MAIL points, you can send a mail to 900 people. The higher your membership level, the more MAIL points to receive for clicking on and opening mails.We want lots of MAIL points to beable to send mail to lots of people.
You send out mails to bring people to your content to get upvotes. If you get enough upvotes, you receive LISTNERD tokens. The higher your membership level, the more mail to can send out and the higher your chance of getting a mail verified. We want lots of LISTNERD tokens
Sounds interesting?
We're doing this to increase our earnings, that makes no bones about this but at the same time, there are alot of positives we get from it as well. Mostly exposure and increased interaction on our content. Sending out our content to mailing lists 5000 deep to people who are incentivized to open our mail could add 50-300 new eyes to our content posts. From opening 200ish mail over the past week, I see that 98% of it is HIVE users and it's working really well for these users as they are getting lots of new exposure. I've opened a ton of HIVE posts over the past week I would never normally open and some of them have been amazing to read so it sorta shocked me as well.
Building an SPI team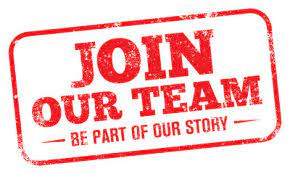 I have looked into rewards for building a team and for SPI, we could do very well from this. I have scanned over rewards and from what I see, SPI would receive MAIL points when its team members open mails and we'd receive a $ reward would team members take on a paid-for membership. I have had to link my uphold wallet to the account to receive affiliate team rewards. When we start to grow out and earn some, we can maybe explore some sort of cashback bonus for SPIers that use our link and end up signing up for a paid membership.
I think that a few on HIVE will have heard of this and even less will be using it. Listnerds is currently very underrated and using it as a way to promote your current HIVE/LeoFinance content is a no brainer. Even on a free membership, you could earn 10-15 HIVE worth of rewards per week for 10 minutes per day. Introducing new users through SPI and building out our team could be a great ove for us long term.
If you are interested but dont have the time right now to look into this fully, please click through our link and sign up for you're free account today. It takes under 1 minute using your HIVE account and HIVE signer so super simple and fast.

This is our first solo mail
I have been using the free membership for the past week and signed up for the top-level membership this morning so we have a solo mail which will be sent out to every user on the platform. I am really looking forward to seeing how many people will click on the mail and what sort of CTR we will get for this and of course if this post will get us our first verified mail status and earn us some juicy LISTNERD rewards.
Thanks for taking the time to check out this post, feel free to drop some feedback or comments below. Have a great day.