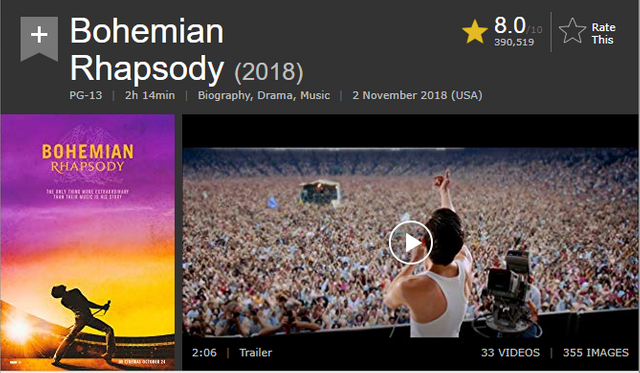 I was never a Queen fan, not because I didn't like them but I didn't really know them, or at least I didn't think I did. A few years ago a friend of mine told me about his Queen collection of music and how much he loves them. I decided to get a couple of albums and give it a listen, this was a few years before the movie was announced. I was surprised by how many songs I recognized and didn't know was Queen.
A few years later Bohemian Rhapsody was announced and I didn't think much of it. I am not a big fan of documentary movies and more interested in drama/comedy movies like Rock Star & Almost Famous. I eventually caved in after hearing endless rave reviews of the movie.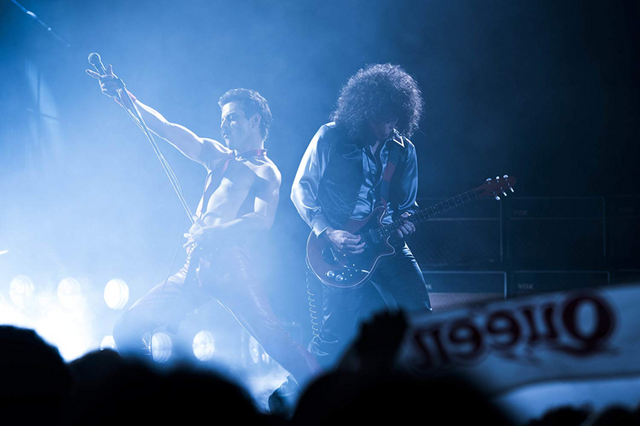 It took about 5-10 minutes until I was completely enthralled by the movie. I spent a good portion of that being blown away by how well Rami Malek played Freddie. I watched a bit of Mr. Robot and Rami absolutely killed it as Freddie Mercury.
Freddie Mercury lived a fascinating life and the movie spares no expense detailing it. When the inevitable final reveal happens, I felt emotionally crushed as a result of the emotional bond I felt with Freddie throughout the movie. He was one of those stars that shined brighter than the rest and he knew it.
Prior to seeing the movie, I heard a lot of people talk about how true to life the movie was. In fact, if you watch the Live Aid concert side by side, the attention to detail is mind-blowing. It was one of the details that got me interested in seeing the movie in the first place.
Live Aid Side by Side with Bohemian Rhapsody
(I recommend watching this immediately after you watch the movie)
There is a part of the movie that talks about how the songs like We Will Rock You were created and it really goes to show how revolutionary Queen was at the time.


Surprisingly the critic reviews were not very good, but make no mistake Bohemian Rhapsody is a masterpiece. As I said before, documentaries are not really my favorite but Bohemian Rhapsody was probably my favorite movie I saw in 2019 (although it came out in 2018, I did not see it in the theater).
After you see the movie, I highly recommend you watch the full Queen set from Live Aid available on YouTube. I also recommend watching the side by side video mentioned above if you haven't seen it by this point.