Next Music Community Engagement Post
Hiya Steemians - we are entering week number three in our little (Dance) Music Community approach to reward people for engaging and showing their music - again this week we use the option of steem-bounty to reward interaction about the music tags below. We had Techno Friday and Dance Weekend as topics in the last two weeks - this week it will be all about DISCO honouring today's Disco Tuesday by @musicgeek. In the last two weeks we rewarded around 100 Steemians for their engagement. Get ready and interact around Disco Music - no major rules but we insist on original text at least. Show us in the comments what Disco Songs You Love - minimum requirement 3 sentences to be qualified for a Bounty Reward! The more engagement, the more contests or higher bounties to come soon! As a reminder we handle weekly contests around the tags below for now until Hivemind rolls out:
Readers and creator of the post will decide via their votes how the Bounty amount will be spread among the people adding their comments. Be creative and do not spam.
Important: You have over SIX days to get engaged so take your time - I will not vote all comments immediately :-)
My Choice of Disco this week!
Disco is a wide area that included a lot of different genres - all Techno / Trance / House sounds usually can be considered Disco as well as Hip Hop / Rap and even German Schlager or Heavy Metal or Country Music - as long as people dance to it in a disco club, right!?
So - my Disco Music for this weeks Engagement Reward Music Community Post is an epic drum disco track from a duo out of Denmark - dance to Safri Duo and their Played-A-Live - a good start to the upcoming football world cup as well! More to come on football tunes I assume in your comments.
Steem Bounty explained
Steem-Bounty is an initiative by the fab Steemian called @knircky - the bounty is a tool to reward readers based on their engagement In a nutshell get engaged with useful comments and you might get rewarded by the Steem Bounty amount someone pays for the posts, most of the time this is he creator of the post. Check the announcement post for all the rules:
https://steemit.com/bounty/@steem-bounty/how-to-create-a-bounty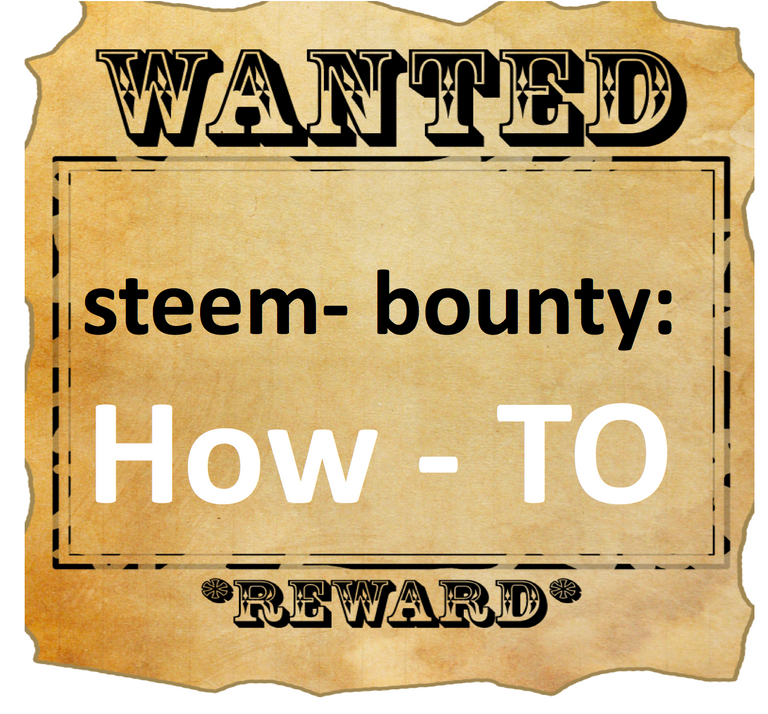 But do not abuse bounty posts it with shitty / spammy / stolen comments as you could land on a black list if the creator down votes your comment, so make sure you actually engage and do not spam.
Feel free to post using #DiscoTuesday about your favourite Disco Music or Happenings - just keep it original!
Please also check the following awesome music addicts on Steemit
Awesome folks like me (lol) that offer also their own music project initiatives on our platform. These music experts always provide quality content - just comment if I forgot someone - am compiling a list on all music community guys moving forward (the most recent ones I found are added on top)
@bitson
@aggroed
@katerwurst
@kenichiohme
@cizzo
@robertgamero
@atomcollector
@soundwavesphoton
@musicvoter
@ultrablackhole
@melissakellie
@hanshotfirst
@detlev
@luzcypher
@kevinwong
@mammasitta
@d-vine
@edje aka @qsounds
@roused
@pepelotzki
@homeartpictures
@rivalzzz
@alexvan
@flipstar
@lichtblick
@akashas
@jerrybanfield
@musicoin
@hilladigahackles
@rymlen
@steevc
@mikenero
@trevorpetrie
@andyjaypowell
@chiefmappster
@musicgeek
@redpalestino
@donkeypong
@youareyourowngod
@smacommunity
@meno
@jedigeiss
@isaria
@proprlee
@soundlegion
@coruscate
@pfunk
@passion-ground
@verbal-d
@djpoertsch
@krystle
@inthenow
Music tags, initiatives, projects and contests
Thanks to @edje please find below also several music tags you might consider to visit ( check his profile - he is an awesome music curator).

30 Days Music Challenge by @verhp11 (more info)
Album Cover Contest by @calisay (more info)
Art Explosion by @juliakponsford (more info)
ArtOnIt Art Contest by @vera.carla (more info)
Artzone by @artzone (more info)
Bad Karaoke Contest @simgirlandsnook (more info)
Bands About Bands by @misterro (more info)
Battle of the Educators by @novili (more info)
Beat Battle League by @chiefmappster (more info)
BlockMountain Community Project by @blockmountain (more info)
Castle Party @katrina-ariel (more info)
Chord Challenge by @antminer (more info)
Classical-Music Curation by @classical-radio (more info)
Composer of the Week by @classical-radio @bengy (more info)
Cover a Steemian by @pechichemena (more info)
Cypher Challenge by @falseyedols (more info)
Cypher Jam by @termitemusic (more info)
Dance Contest by @donatello (more info)
DSounds Weekly Contest by @thexreposts (more info)
Free Mix of Song by @askeb (more info)
Freewrite House by @freewritehouse (more info)
Fundthemusic tag by @kennyskitchen (more info)
Get a Record by @seveaux (more info)
Google Song Maker Contest by @heymattsokol (more info)
Horns Up Saloon by @lk666 (more info)
Isaria's Weekly Music Curation by @isaria (more info)
iTalent Contest by @ivan.atman (more info)
Karaoke Contest by @killerwhale (more info)
KPH's Song Competition by @kph (more info)
Kill the Pad Challenge by @jamesgetsit (more info)
Lyrics Writing Competition by @edprivat (more info)
Mike's Monthly Mastering Giveaway by @harrisonmir (more info)
Monday Mixtape by @hardikv (more info)
MSP Music & Art Curation by @msp-music (more info)
Music Colors by @recordpool (more info)
Music Discovery Week by @conradt (more info)
Musical Poetry Contest by @unusualconcept (more info)
Musicvoter by @musicvoter (more info)
My Life in 8 Songs Radio Show by @pennsif (more info)
Name That Melody by @afrosiab @jhonni17 (more info)
Needle On Your Record Radio show by @d-vine @onemedia @seveaux (more info)
Now Playing Curation by @nowplaying-music (more info)
Open Mic by @luzcypher (more info)
Photo Game Star Contest by @photogames (more info)
Pitchperfect by @alejandra23 (more info)
Play It Loud by @detlev (more info)
Rap Challenge by @rondonson (more info)
SMA Feedback Contest by @inthenow (more info)
Steem Music Community by @perennial (more info)
Steemit Artist Music Compilation Volumes by @soundlegion (more info)
Steemit House Mix Collaboration by @youareyourowngod (more info)
Steemit Music League Challenge by @chiefmappster (more info)
Steem Music Nigeria by @steemmusicng (more info)
Steemit Music Review by @scuzzy (more info)
Steemit Record Pool Contest by @recordpool @djlethalskillz (more info)
Steemit Talent Contest by @donnaincancun (more info)
Steemit's Best Classical Music Roundup by @classical-music @remlaps (more info)
Teardrops by @teardrops @surpassinggoogle (more info)
Untalented-Singsong by @surpassinggoogle (more info)
Vibrations by @recordpool (more info)
Write From my Music Contest by @fireawaymarmot (more info)
Special Music Tags To Visit
#classical-music by @remlaps
#danceweekend by @uwelang
#discotuesday by @musicgeek
#metalweekend by @detlev (see also "Play It Loud" above)
#mondaymixtape by @hardikv (see also "Monday Mixtape" above)
#mondaytrance by @andyjaypowell
#rapthursday by @flipstar
#rockclassics by @uwelang
#wednesdayhouse by @andyjaypowell
Sources: Wikipedia and YT