Everyone! Mark your calendars! Set your alarms! Because it's finally here! The date we all have been waiting for!
MuTerra's WAX sale will be happening on : 4th March, 2022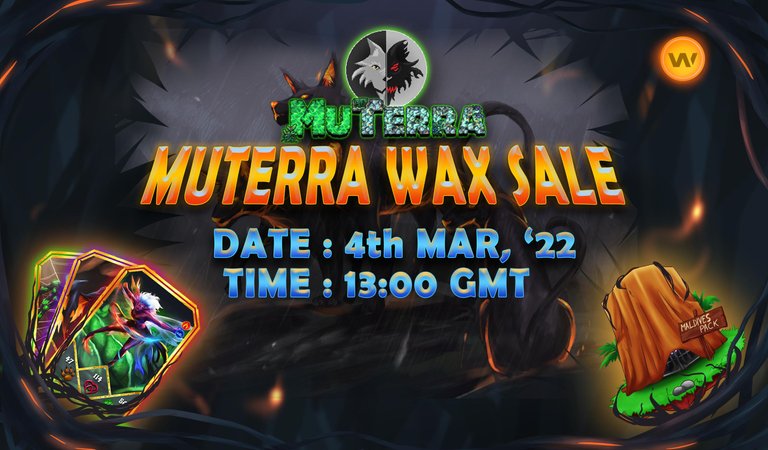 MALDIVES PACK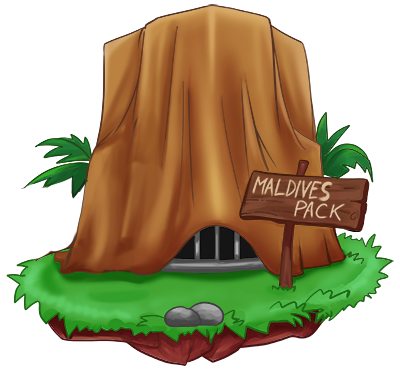 Here are a few things you should know about MALDIVES packs :
Total Supply : 20,000 Packs.

Each pack contains 5 Mutees.

Each pack has at least 1 guaranteed Uncommon mutee or better.

There are a total of 6 rarities :

6 Common Mutees
5 Uncommon Mutees
4 Rare Mutees
3 Epic Mutees
1 Legendary Mutee
1 Mythical Mutee



Each Mutee comes in 2 genders (excluding 3) :

Male
Female
Genderless (for the 3 exceptions)



Each Mutee (including their different genders) comes in 2 Foils :

Gold Mutees have 10% better stats and give more MUT when burnt.

There are 20 Limited Edition Mutees in MALDIVES edition. When gold foils and genders are included, total comes out to be 72.

MALDIVES pack costs 5$ each.

Here are the Limited Edition Mutees you'll find in this edition :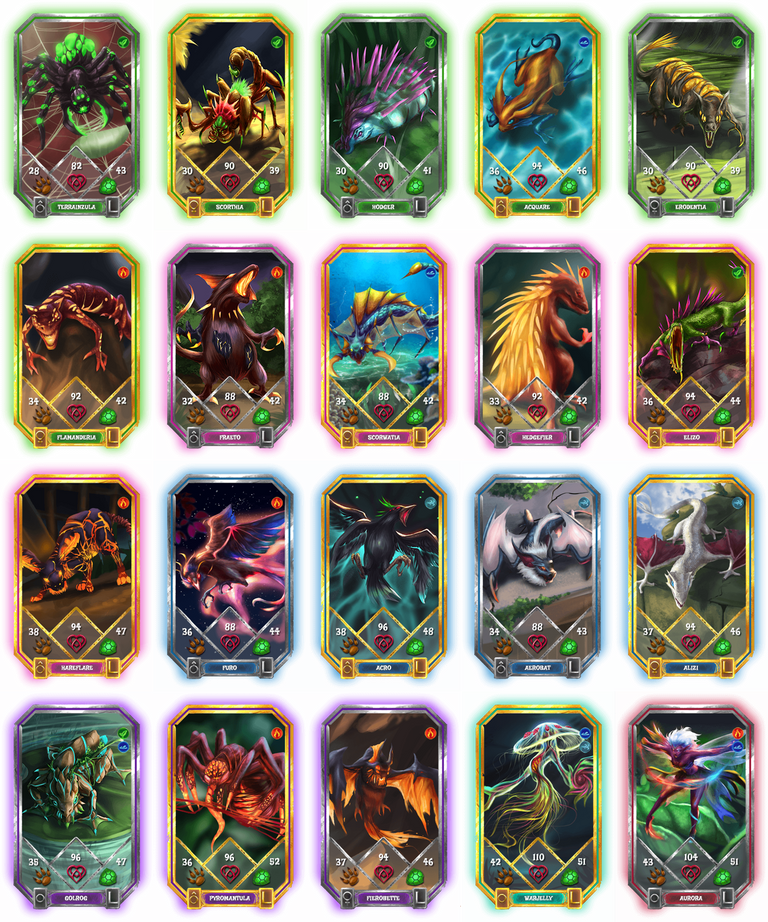 NOTE : These Mutees cannot be obtained by playing MuTerra. This Pack sale is the only way to get your hands on these Mutees.

BOOKING STARTS NOW !
All 4000 packs BOOKED within 24 hours of publishing this post
Taking these points into consideration we have decided to allow pre-booking of MALDIVES packs!
---
We have kept 4000 packs out of the 9000 packs aside that can be booked.

You can book packs in multiples of 100.

Payment for these packs will be accepted in HIVE, HBD, WAX, USDT or BUSD only.

Booking will happen on a first-come, first-serve basis till the supply lasts.

Payment must be made up-front to book the packs.

The packs booked will be sent to you on 4th March, 2022. Immediately after the sale sale starts.

If there are packs left out of these 4000 packs, they'll be put back into the WAX sale.

Booking period ends on 2nd March, 1PM GMT

Hive based token Payment can be sent to the account - muterra. The first come first serve will be calculated only based on who sends the funds first to Muterra account. Any payment done after the stock is over will be refunded.

For any other mode of payment, contact us.
---
Details on how to link you WAX wallet on our site, how to send packs to HIVE and how to open them will be shared in the posts that will follow.

MUTERRA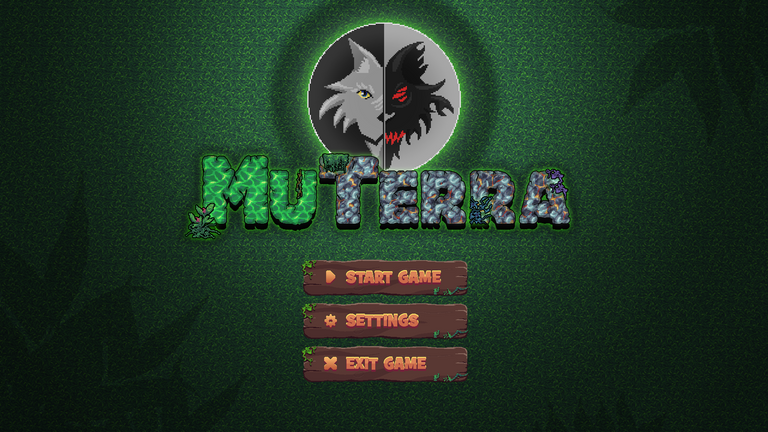 MuTerra is a TCG + Retro-Style-RPG game where you explore an open world, collect mutated animal NFTs and use them to fight other players.
The RPG aspect will deal with explorations, raids, quests and more. While the TCG aspect will deal with PvE and PvP battles, where you collect NFTs and fight other players to prove you are the better tamer.
Visit our Website :
Join us on :
Follow us on :