It's All A Matter Of Perspective
While sitting on the beach waiting for the sun to set, I got out my smartphone and thought I'd have a bit of fun. I started stacking small rocks up and positioning them around in the sand. I thought, "Hmm.. I wonder if I can make it look like these rocks are huge?"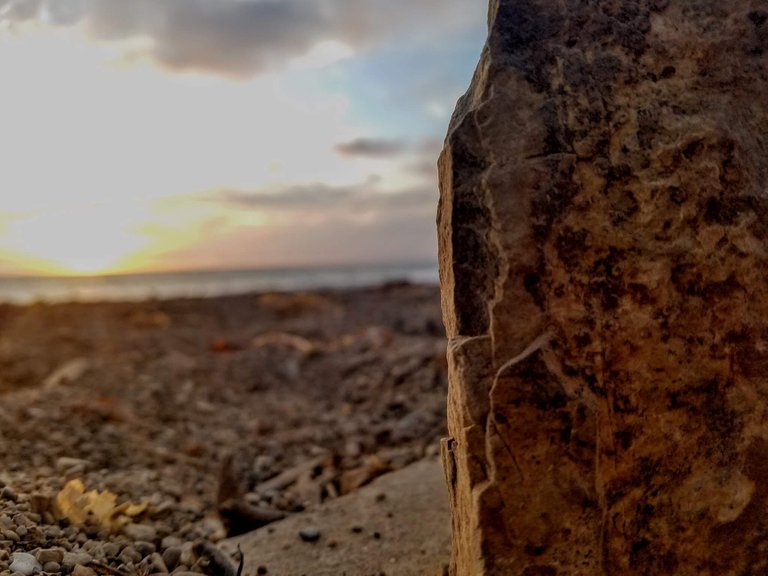 Sometimes the effect works, other times not so much. All of the stones used in these photos are smaller than my hand, so it wasn't like it was very hard to move them around.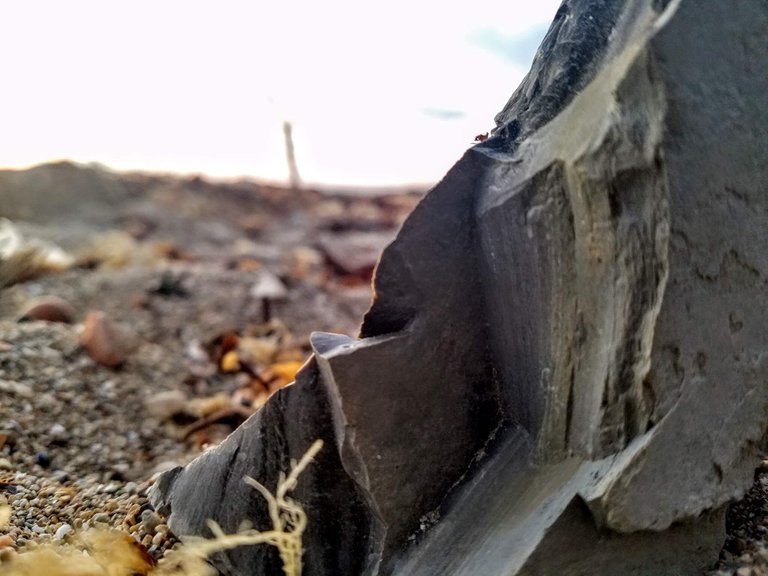 It's interesting how not having any point of reference makes it nearly impossible to see how large or small something is. The only thing that gives it away is when you recognize seaweed or some other small recognizable object in the image.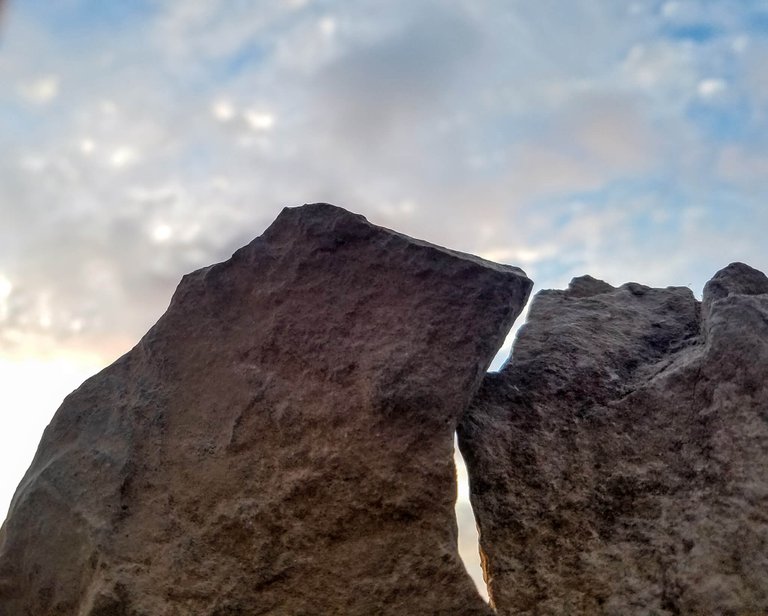 The above shot is a good example of having no context whatsoever. Those could easily be giant cliffs, but no.. They're just a couple of rocks in the sand with the camera pointing upward. Can anyone tell that I ran ideas for posts this week?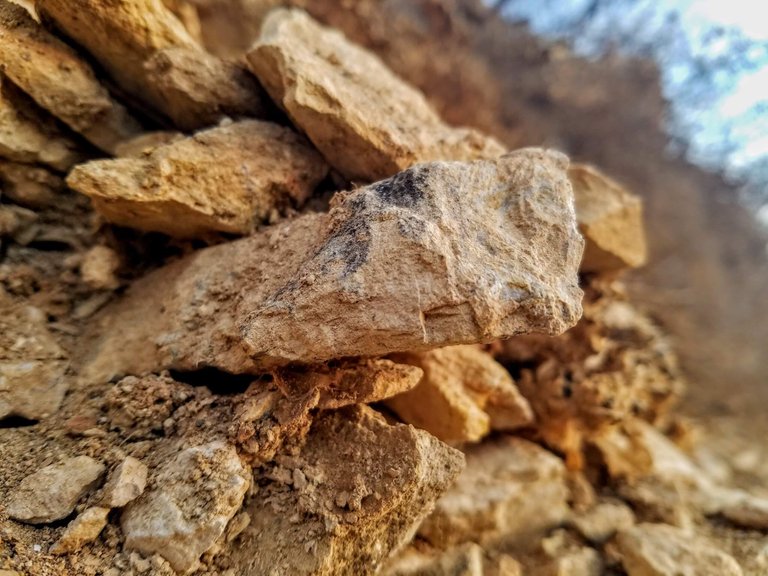 Those were actually really small. My phone is already pretty old (Samsung Galaxy S7 Edge) but can take surprisingly good photos; especially at a very close distance. My wife's iPhone sucks for this sort of thing. The minimum focal distance can't get anywhere near what mine can do.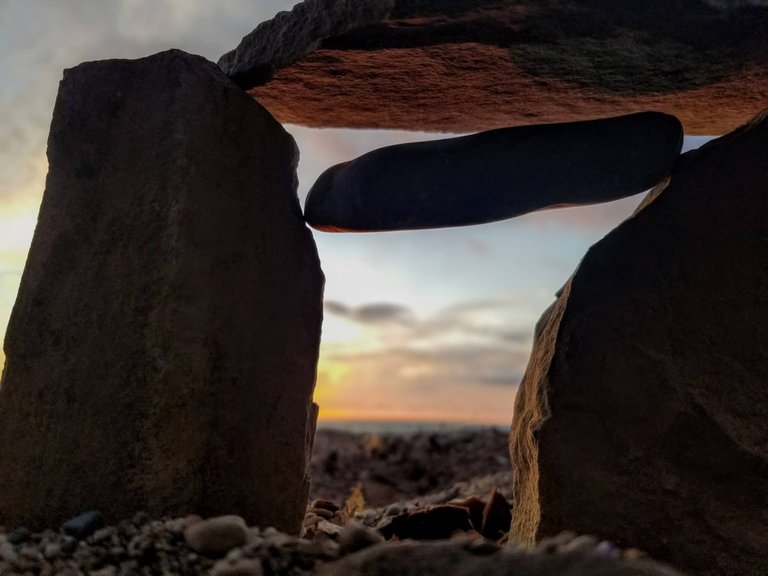 I'm hoping to soon upgrade to the latest Galaxy phone but I have to figure out how to justify it. It seems these things get more expensive each time a new one comes out.
I think the above shot was one of my favorites. I imagine coming across something like that in nature at a massive scale and wondering how the hell it got stacked like that. In fact, I've seen similar formation that I have wondered that about.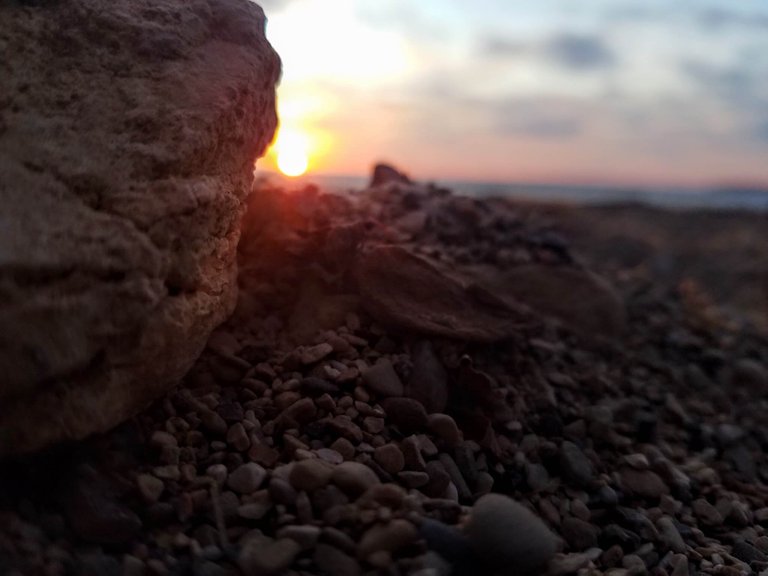 I tried a couple of these sun in the background shots. I never really got exactly what I was trying to get, but these are kind of cool anyway.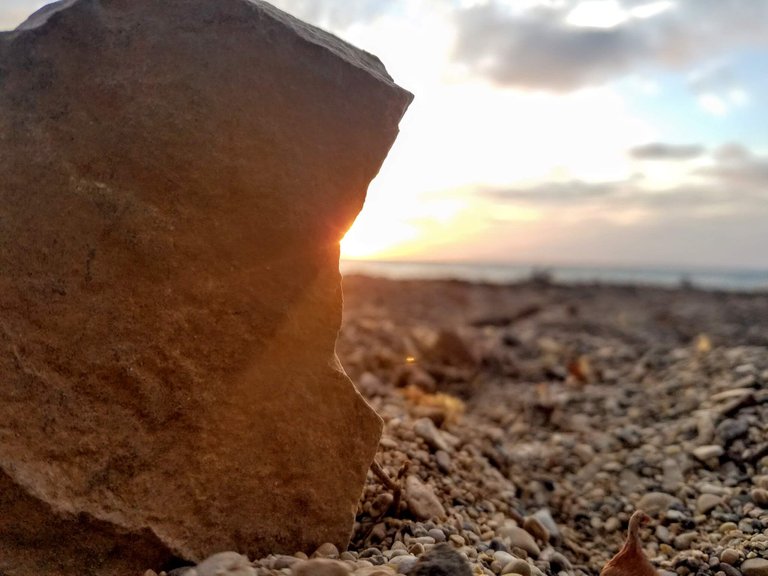 That one kind of looked cool. I took it just as the sun was setting. I love the way the sky starts to turn colors as the sun sets in the horizon.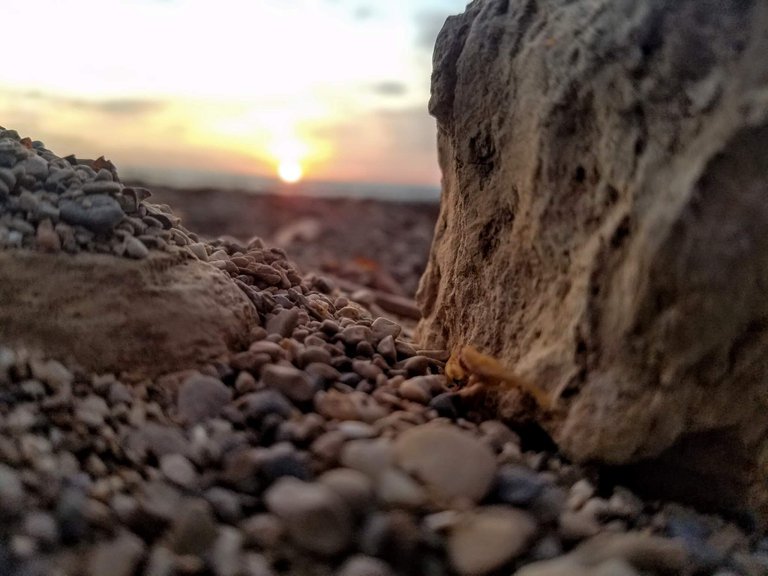 There it is from another view. I have this feature on my phone that is supposed to take two pictures at different focal points and blend them together, but for some reason it never works. I am hoping that this feature is improved on the new version.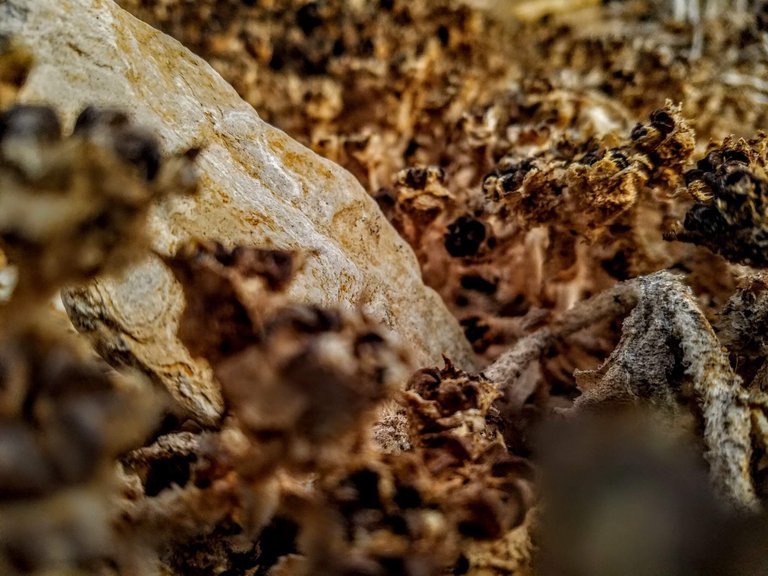 I quickly snapped a few more after the sun had set before the light went away. We usually start walking back right after sunset because it gets pitch dark pretty quickly, which makes it hard to see where we are going.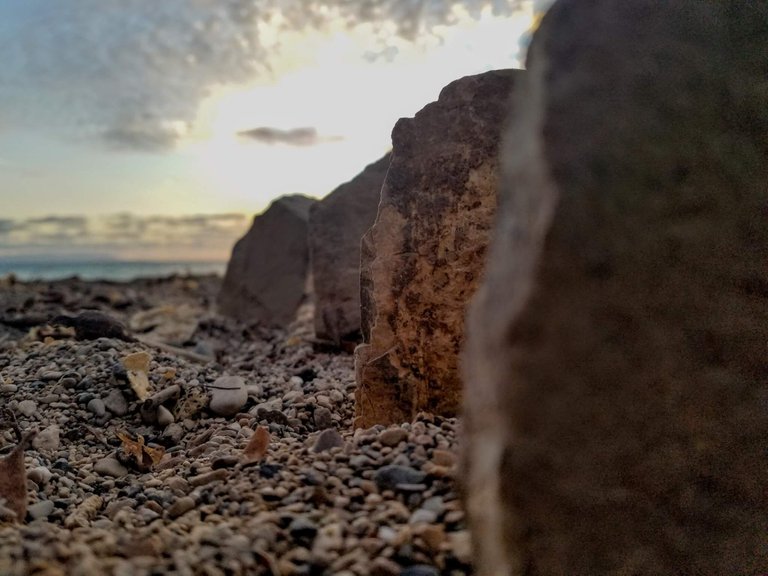 At this point Amanda was looking at me strangely wondering what the hell I was doing. Usually she ignores me because I am always doing something weird.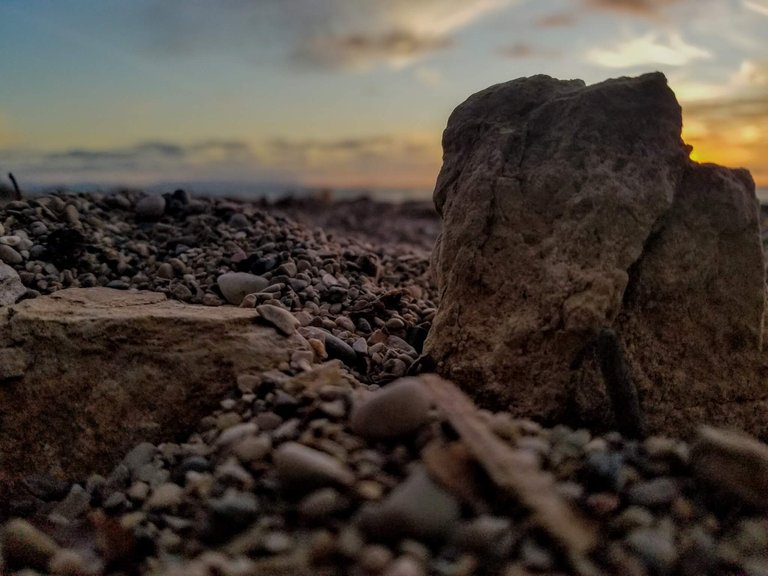 Thanks for stopping by and checking out my nonsense. This post is just a little reminder that things are not always (or even usually) as they seem. Try to look at things with a new perspective every single day, and you'll find that things are a bit more interesting than you ever expected!
This is a re-post from the before times. I am running out of things to write about while locked up in this urban prison.