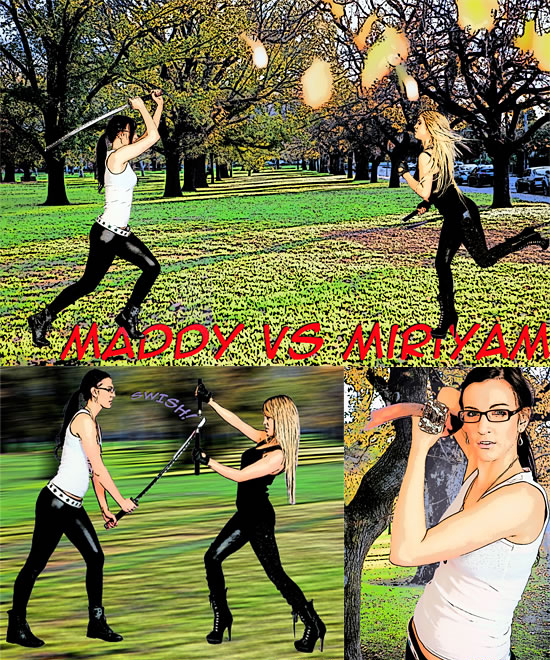 Hi everyone!
A while ago I started dabbling with the Narrative.org blockchain blogging platform. I was curious about about the structure of it all, with niches having owners and moderators. Unfortunately, it didn't go well... and so the comics series and it's completely died. Some of the writers are trying to resurrect it, but the content I created for that platform are now lost forever.
I originally posted this on my own website, but I killed that off when I moved from Australia to the US, and so my comic doesn't have a home...
So, I thought I might post it on Hive to see if anyone likes it.
Urban Gladiators is a project of mine that is a merge of my love of the television show Spartacus, my love of action comics and my love of creative photoshoots.
I present to you then... my first edition of Urban Gladiators!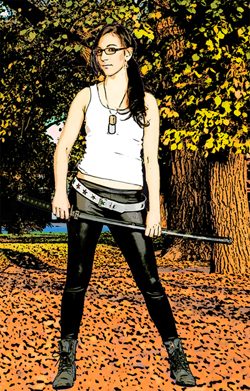 Maddy works with the council during the day... but in her down time she was practicing with the katana, waiting for this very moment...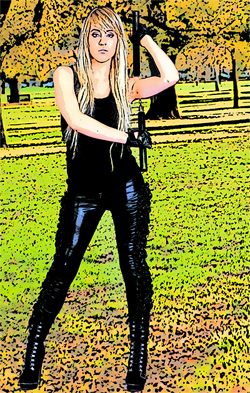 To the world, Miriyam is a dental assistant but in the shadows she is a master of the nunchukus!
On my website I had set it up like an ancient roman parchment, so the first and last frames were designed to fit in that format... which, ah, makes a lot less sense on Hive... but anyway, hope you enjoy it!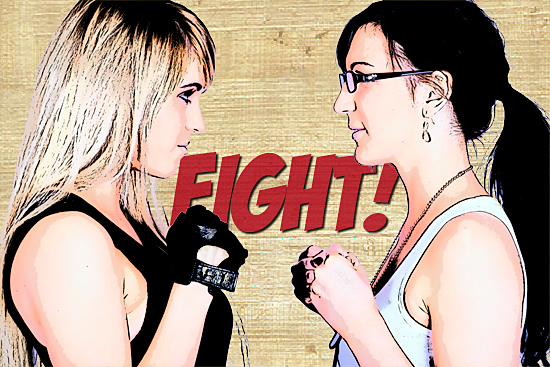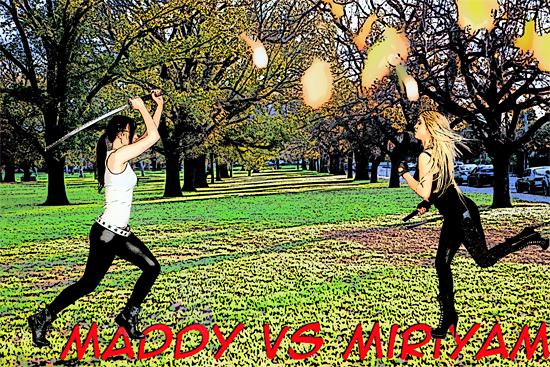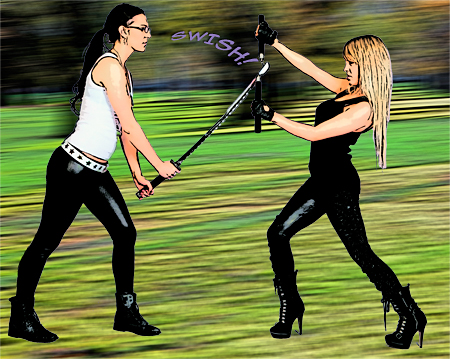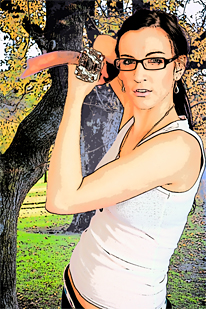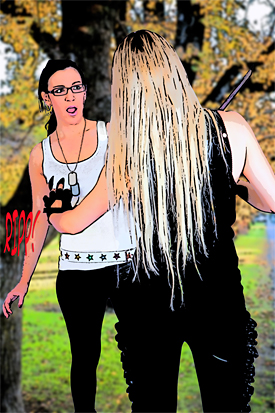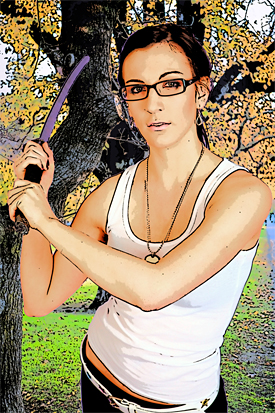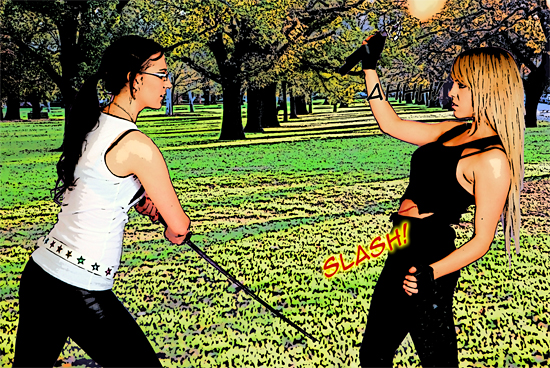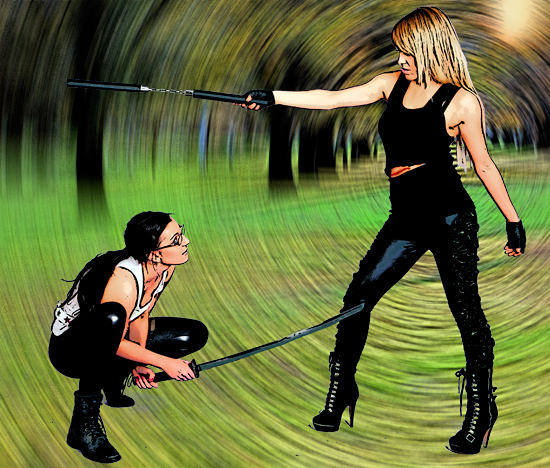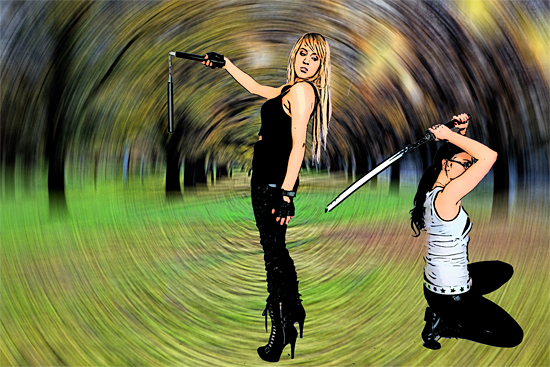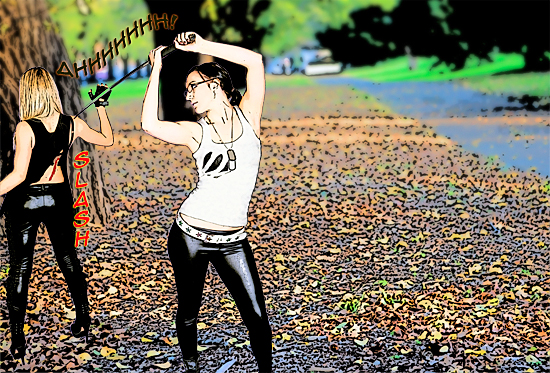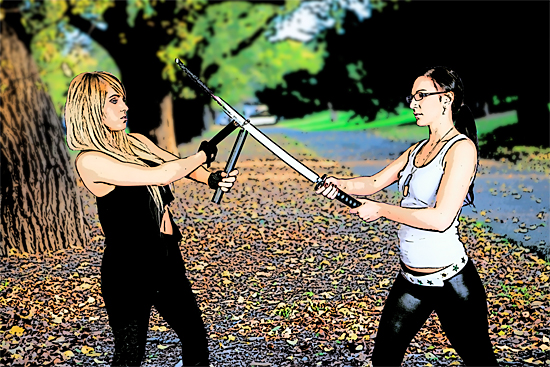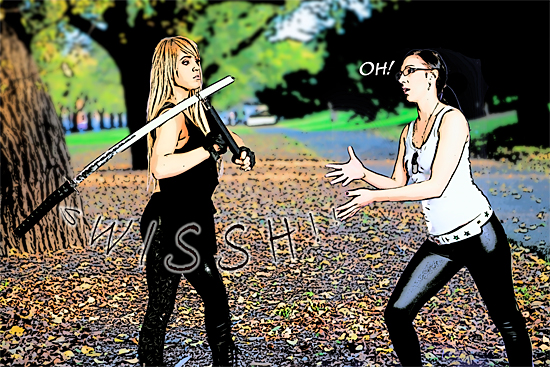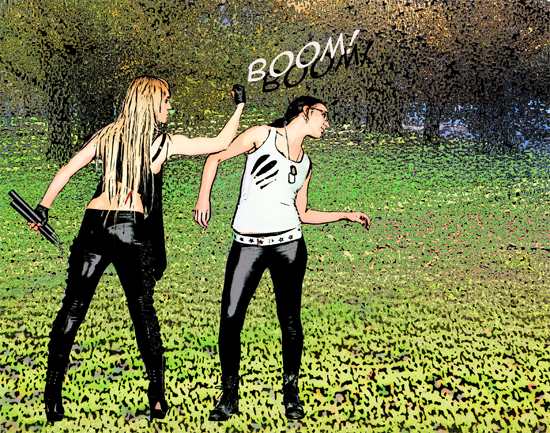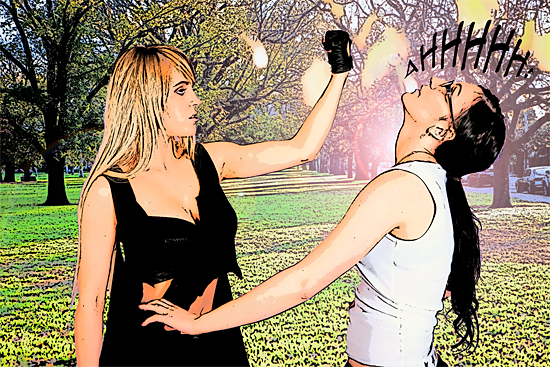 Thanks so much for reading! These are super fun to make and I hope I can get to a point where I'm creating these again and getting #TeamHive to vote on who'll be the winner.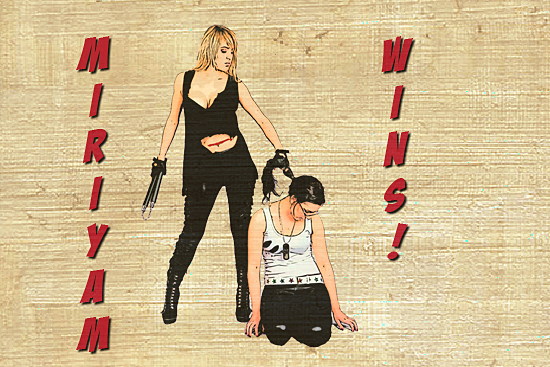 My regular blog is @aussieninja and @ninjavideo was my video blog on Steem... but I'll see if I keep it in this new world. Haven't been super enthusiastic to film videos in quarantine...