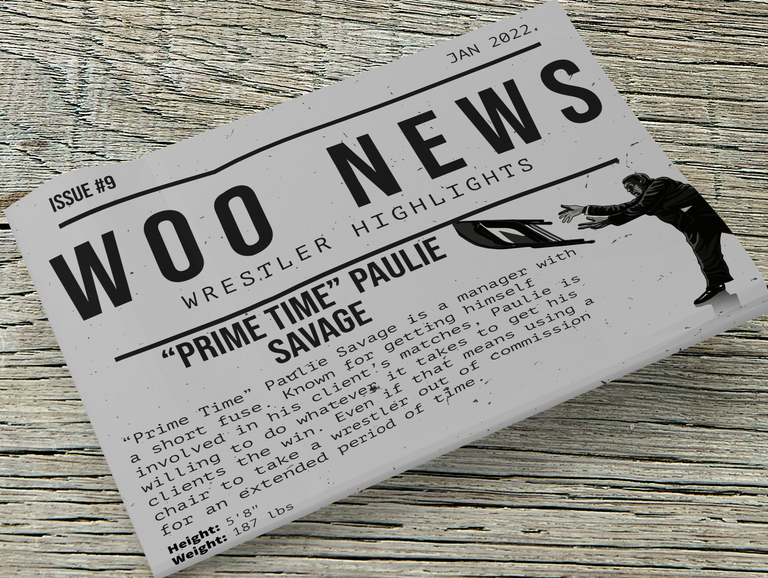 WOO News
​
Wrestler Highlights Issue #9
"Prime Time" Paulie Savage
"Prime Time" Paulie Savage is a manager with a short fuse. Known for getting himself involved in his client's matches, Paulie is willing to do whatever it takes to get his clients the win. Even if that means using a chair to take a wrestler out of commission for an extended period of time.
Height: 5'8"
Weight: 187 lbs
Learn about our pack presale HERE!
Get whitelisted HERE!
Check out our WHITEPAPER!