Hello Partiko lovers,
We are making a change to the Partiko product, and we would like to communicate the change clearly and get your feedback.
In our previous post Partiko Weekly Report #3, we announced our official sponsorship for the SteemFest3 conference. We're really excited about this opportunity and we're super excited about the conference. As mentioned in the post, Partiko is going to help SteemFest3 sell more tickets to fund the operation and raise more awareness, and we're making a small change to the Partiko product to support that.
In the next few hours, you will begin to see the below post (from @roelandp, Steem witness and organizer of SteemFest3) about SteemFest3 on the top of your Partiko trending page. We are adding a "promoted" tag in Partiko Android to help you differentiate, and the "promoted" tag for Partiko iOS will be added in the next release.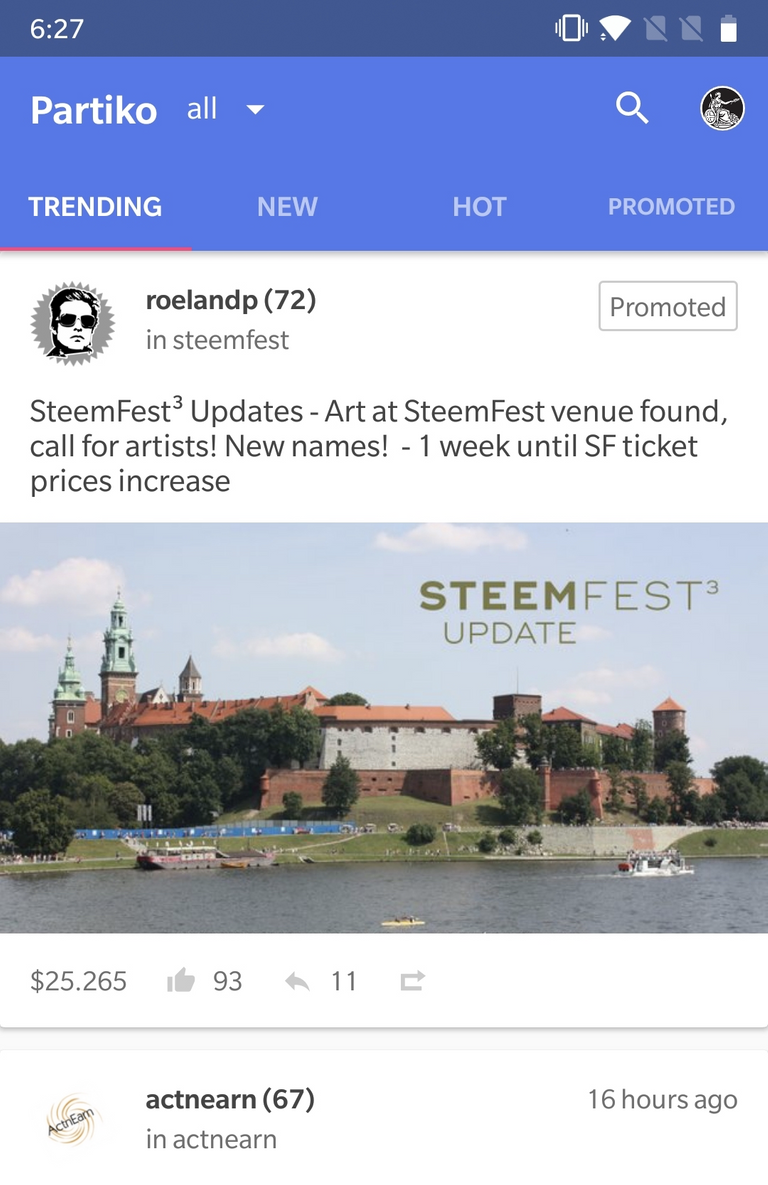 Although we truly believe that SteemFest3 is a very meaningful event, and the entire Steem community should be very excited about this, we still value your opinion a lot and are trying our best to communicate this change. This is the coolest thing about a decentralized community: people own their content and asset, therefore the power is always in the people, not in Partiko or any centralized party.
We will add the option to permanently hide the promoted posts in the next release, please stay tuned for that.
Please let us know your feedback in the comment section down below!
Together, let's change the world.
Onwards and upwards,
Partiko team
Posted using Partiko Android