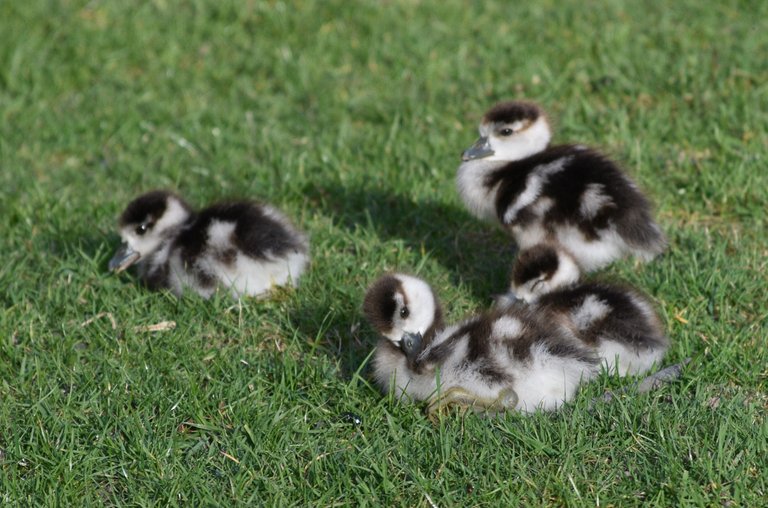 "Quack, quack, quack,.." goes the tall grasses along the banks of the man - made mere these days. A few ducklings must have already hatched, yet no sight of them because Mama duck has managed to hide them from us very well. The side of the mere is covered of thick grass bearing white flowers and hopefully the mowers stay away. Please people, think eggs and bugs between those!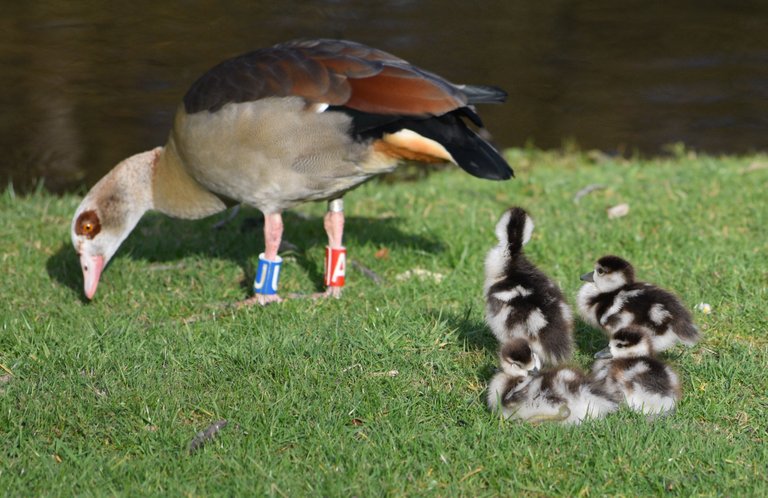 While the geese and the coots are probably still sitting on their eggs, I awake with that sweet peep of quacking ducklings. They remind me of my childhood days in my grandparents house. That constant running after the yellow balls of fur and letting them swim in a basin full of water when we get to catch them. Those were the days ... indeed.
Well, the Nile geese beat every waddling creature here were showing off their lings as early as the first week of April.
I stalked one grazing in a park then. Unlike the normal geese, their parents just stared at me and though their eyes looked very very stern, I could sense that they were more scared than threatening.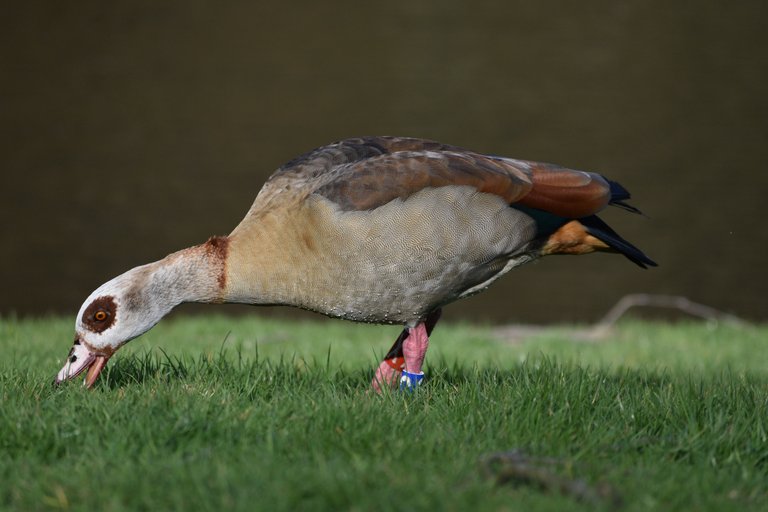 A normal geese with their young would hiss on you if you take even just a step closer to their young but not these. The couple were just on guard, watching my every move at first and they just went on grazing later on .. totally not minding me being there as if I don't exist at all.
A normal baby goose would run towards the water as soon as you approach them. These ... they just went on grazing and even dared waddle far away from Mom.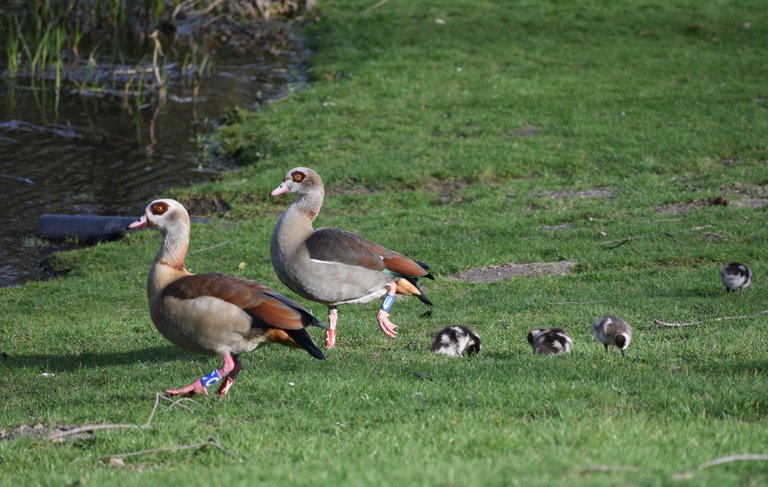 Oh yeah... that grazing part... that's unusual cause ducks and coots would ask you for a piece of bread when you approach them. You could just take a picture of them and they'd get near you for a piece of bread.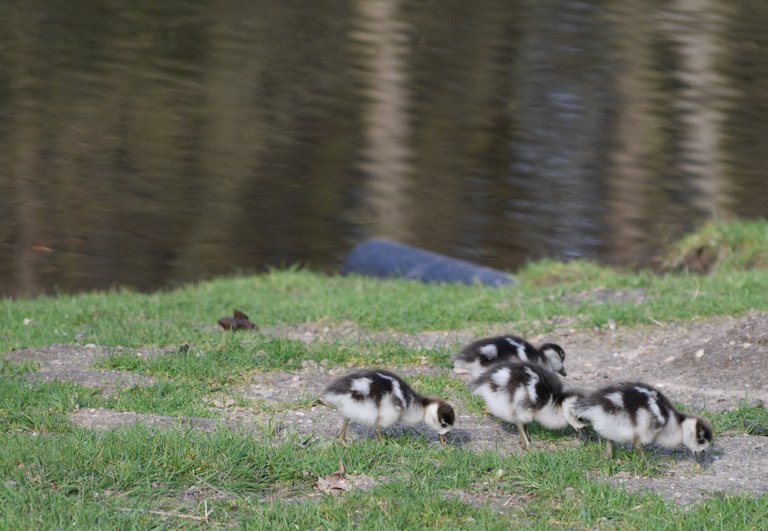 It looks like these haven't learned that begging thing yet. They were just happily grazing like their parents are. They look content with the grass and when someone threw them a piece of bread, they just ignored it, too unlike how the ducks would probably run towards it and peck like there's no tomorrow.


I wonder how long these guys would stay true to their nature. They say the environment you often are in could shape you, have a huge influence on you so I wonder if one day, they'd behave as coots and ducks do now... like puppets to the sight of a bread thrown at them.
Perhaps, it would still take years before they do that, these guys were on a solitary mode that day. No other geese nor ducks on sight where they were so I guess the parents know, hanging out with the wrong companion gets you to learn what nots.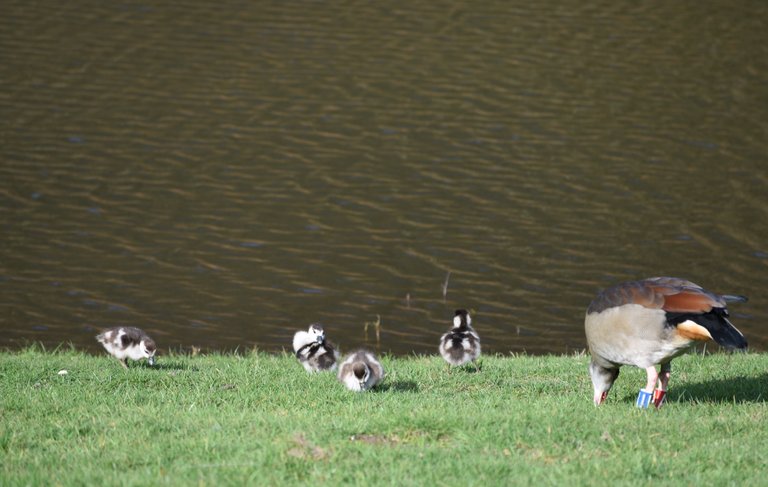 I have to admit, if ... and only if, they were in my own terrain, I'd do .. chase after those cute cuddly looking balls of black and white fur. That's the downside of being in the West, you can enjoy watching the birds and they'd come so close to you but that's it .. hands off!
Well, I don't mind at all because nature is supposed to be left alone.
This content's 100% mine . I took the pics with my D Eye.. Right click on the pic to open it on a new tab.
---
---
**TIP :
ONLY Upvote POSTS THAT ARE 6 DAYS OLD below to earn yourself curation rewards.
---
---