Barcelona has tens of Skateparks. It is very skater friendly city. You can see them doing tricks everywhere. The most popular is Skate Park Mar Bella which is right by Mar Bella beach. Major meeting point of local skaters.
This skate park is in Plaça dels Països Catalans which is right in front of Barcelona Sants station. You can see some dudes practicing trick now. If you have just arrived in Barcelona (or waiting for the train), and have your skateboard with you,this is where you can already start doing tricks at once after hopping out of the train or coach.
Barcelona-Sants. City's main train station. This is where you would probably end up when traveling from the airport.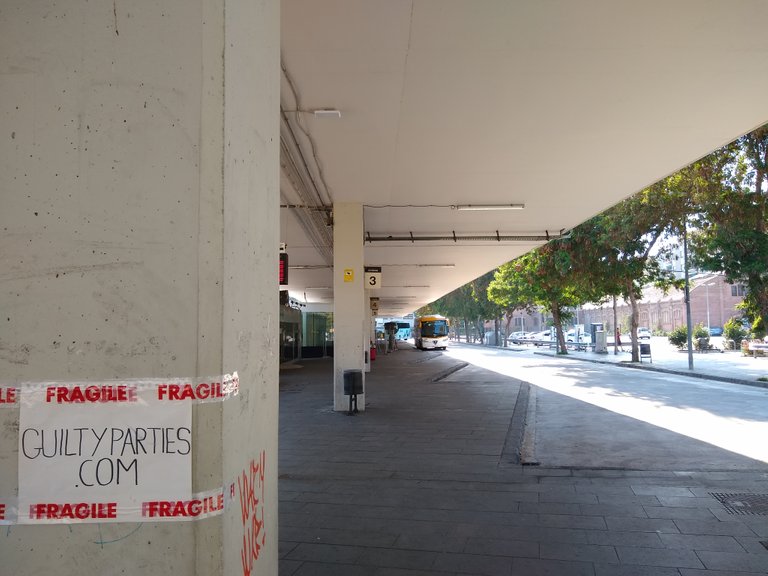 Adjacent coach station. Really shitty, ugly, old looking crap. Reminds of the ones in Poland.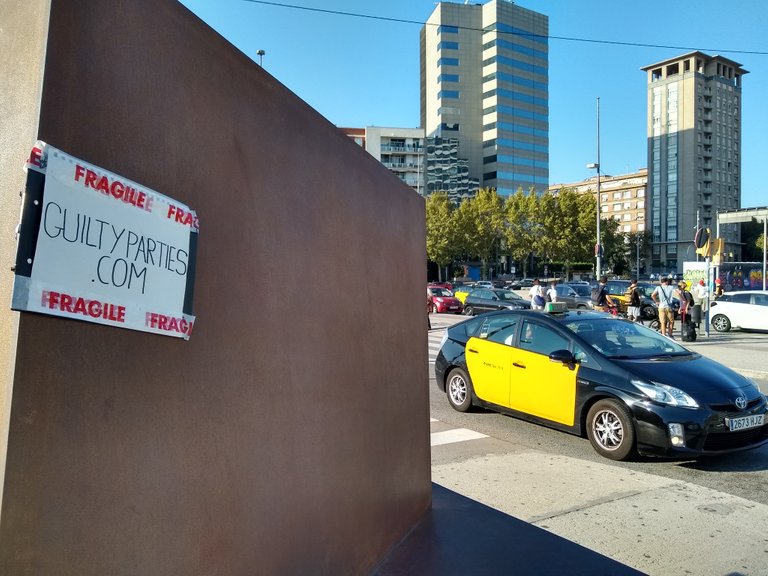 That metal structure is supposed to be some sort of urban art to make area look nicer.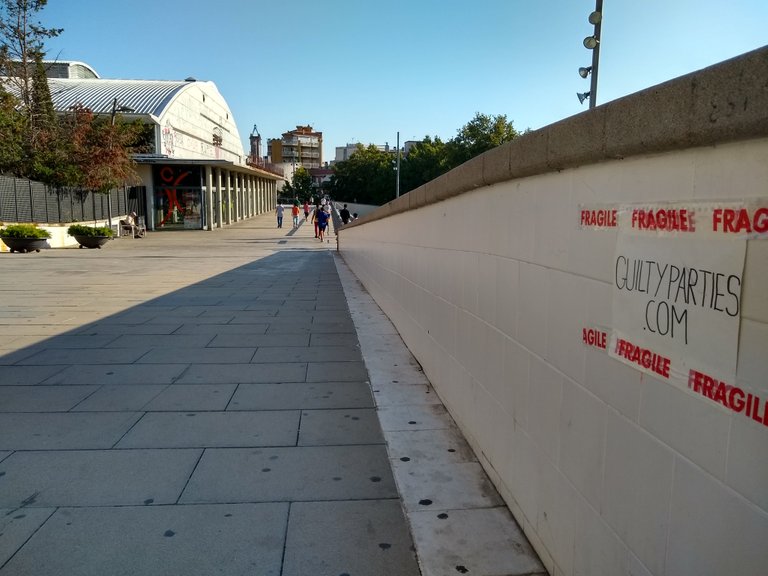 That wall was just to clean and white to leave it like that.
All tags were remove after the photos were taken.
-logic