Hey guys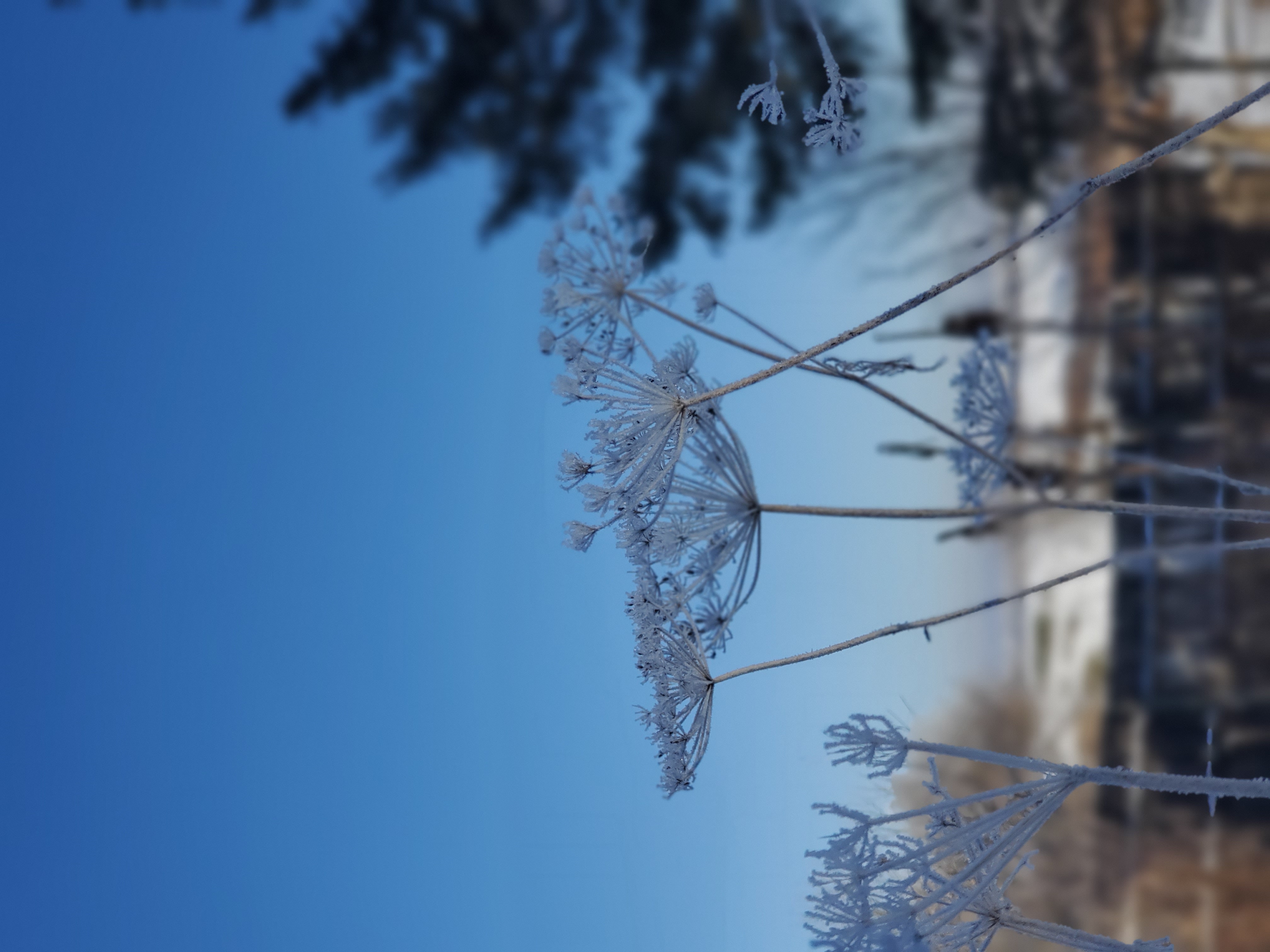 Back again with some pictures I snapped today out in the country! This wasn't right in the morning, around 12pm ... not as great as I'd want them... but nonetheless managed to snap a few beauts!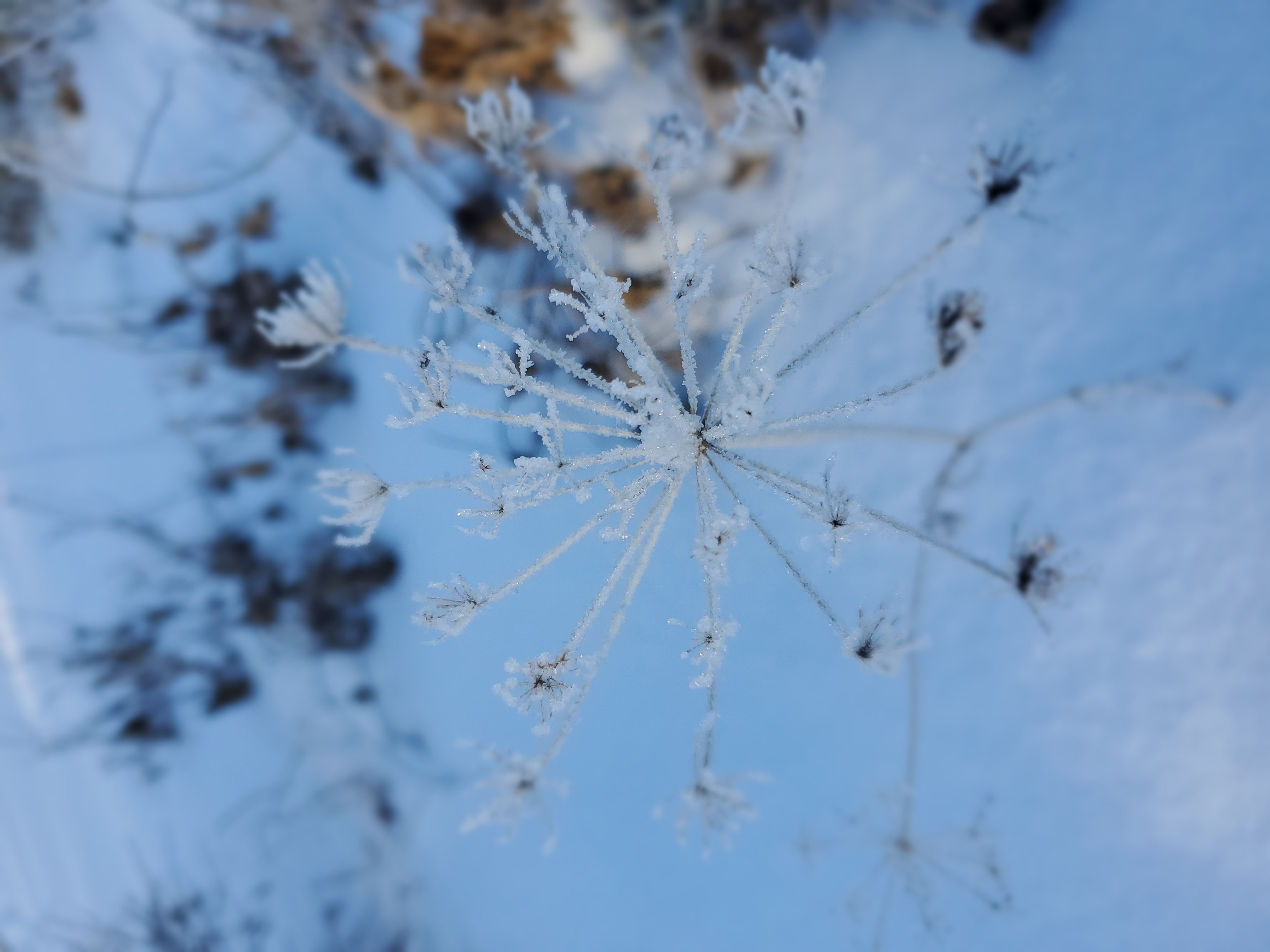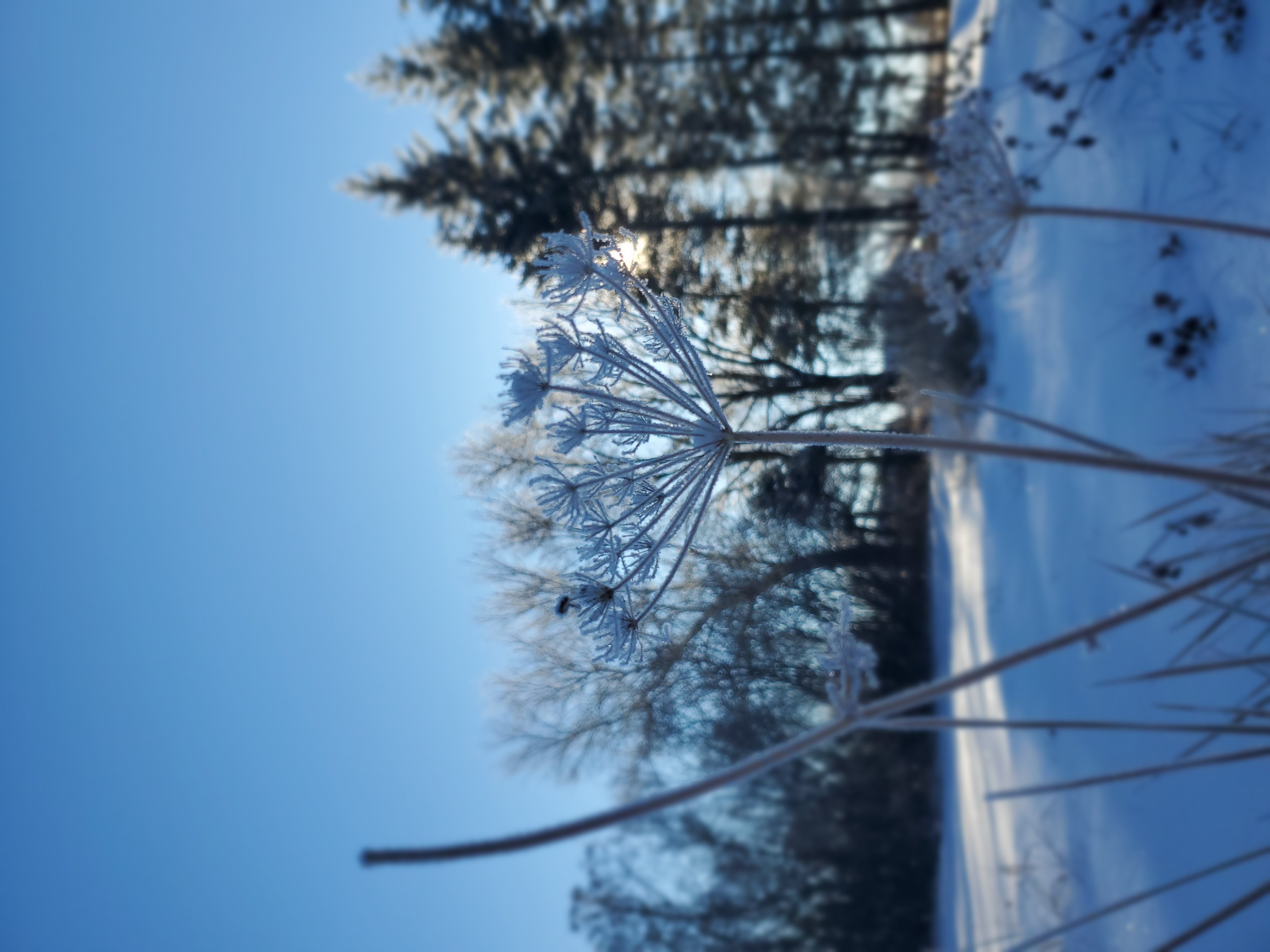 Starting off strong AF. this is the dill that we didn't clean up from our garden, that got hit with the frost and made for some gorgeous, angled photos!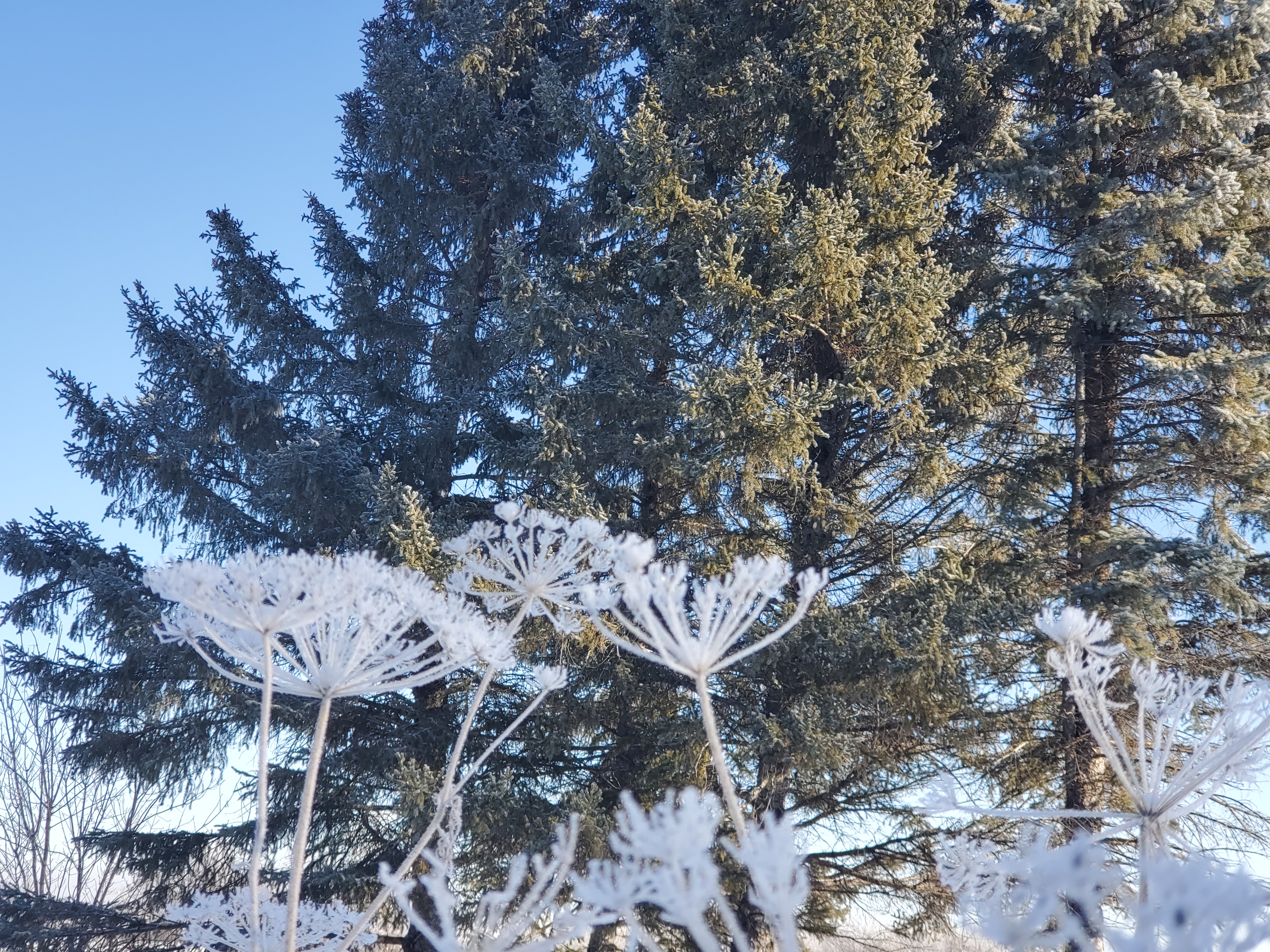 "Dill frozen in time"
This is our castor bean plant. It grew taller then me in the summer. The way the frost dances on the seeds is just as ominous as it would be in the summer. ...ominous because this plant is HIGHLY poisonous.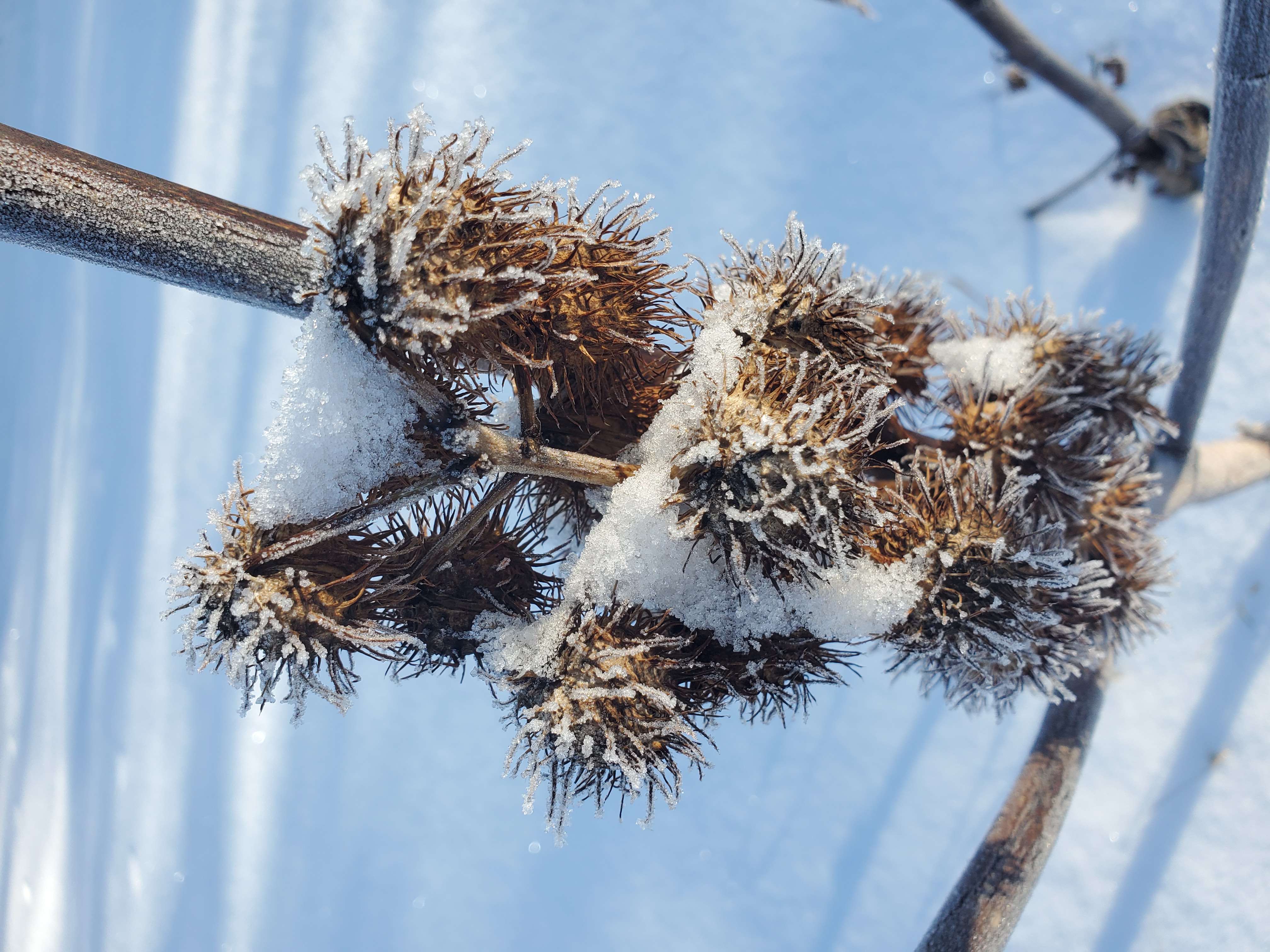 These are our grapes, we grow various varieties that our zone 3 province allows us to. Some close up shots of the frozen leaves and a peeking sun!
I took a photo of this apple tree in the middle of fall, dark clouds in the background & said it looking it was straight out of a tim burton movie. Still does with all the frost!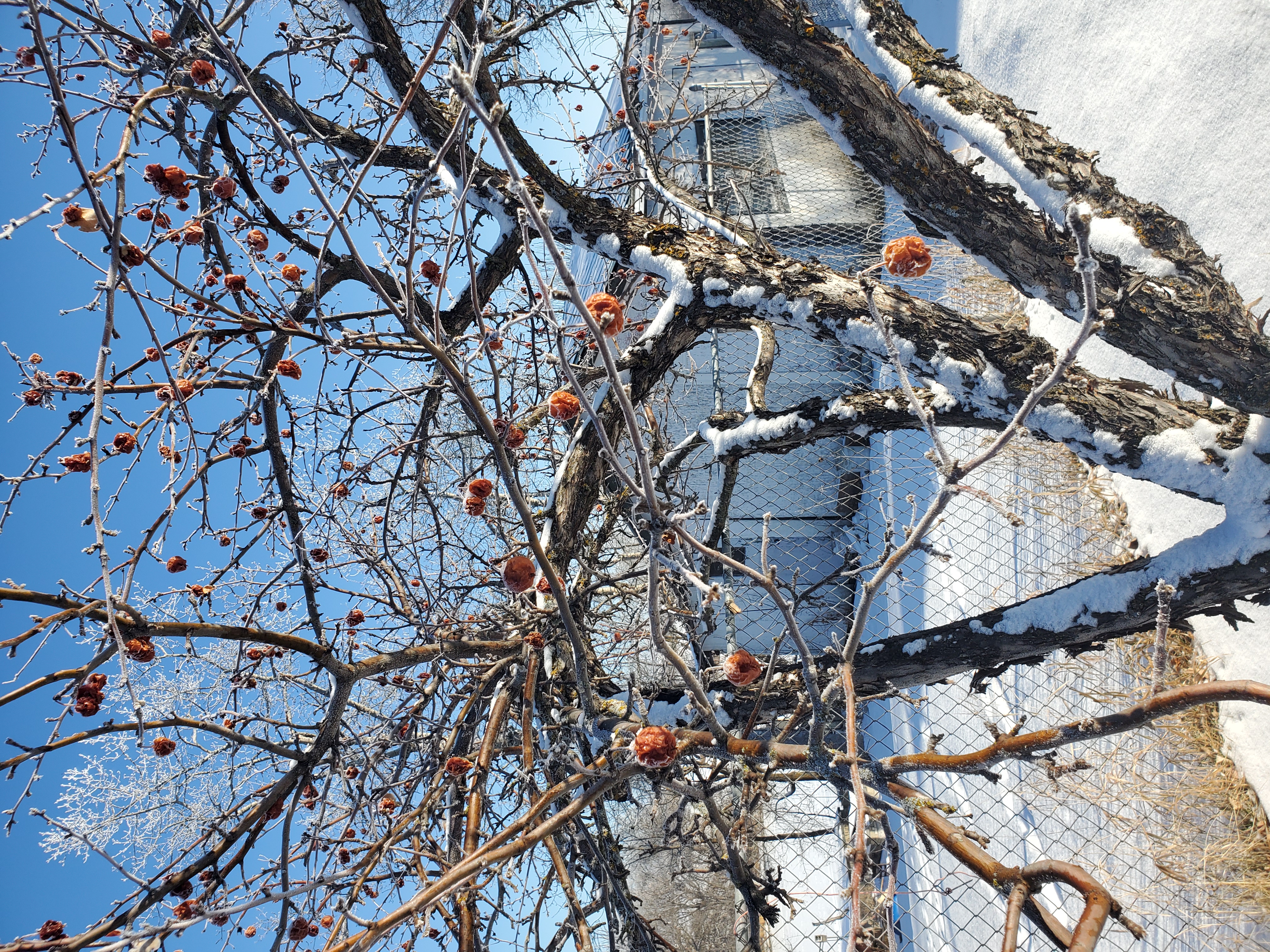 Lastly, here is our pampas grass? Ornamental grass? ...weeds? LOL. But the way the snow has formed ever so slightly on the top and how its not weighing it down is truly a sign from God that even if the world is on your shoulders, don't give up.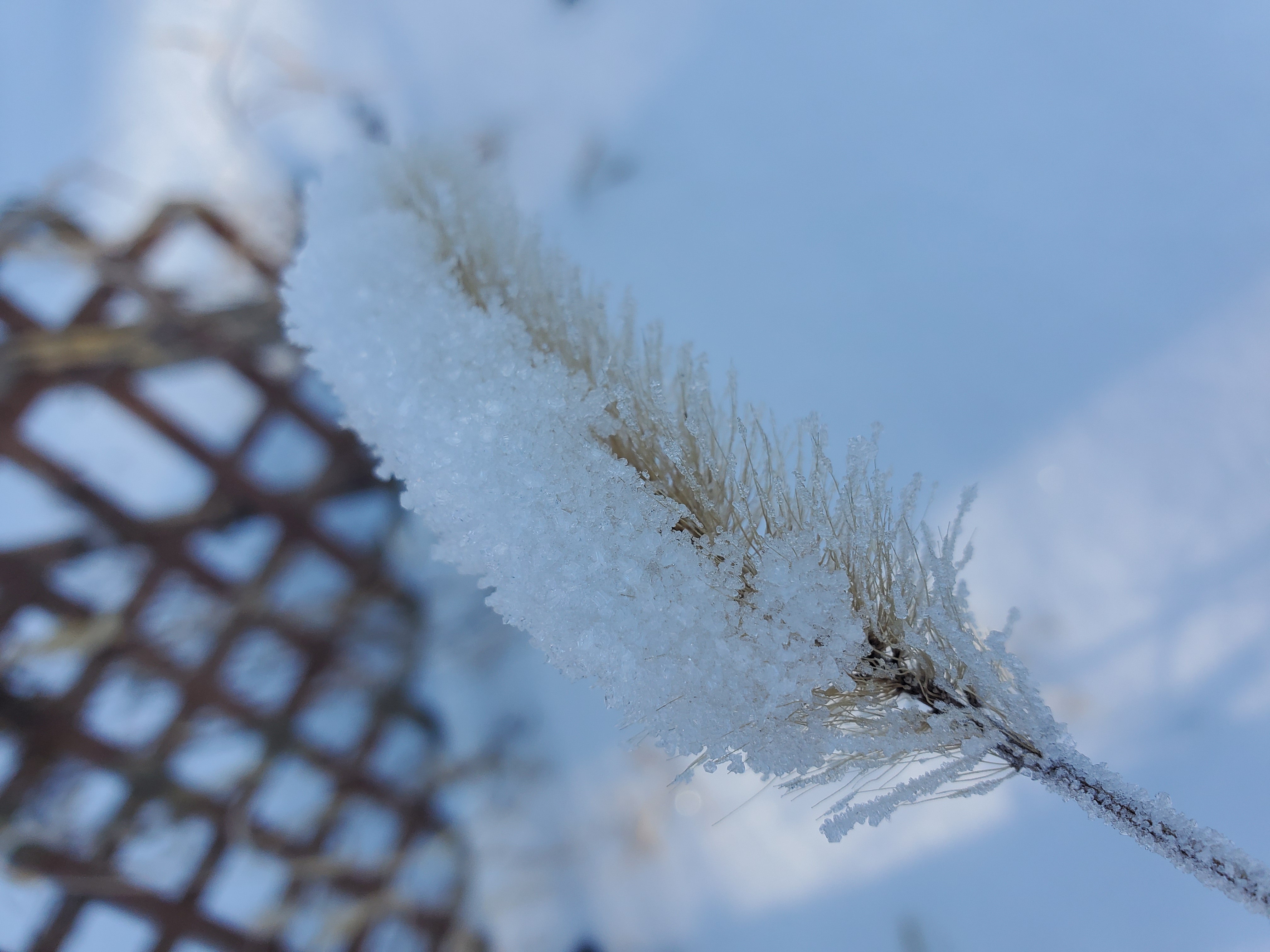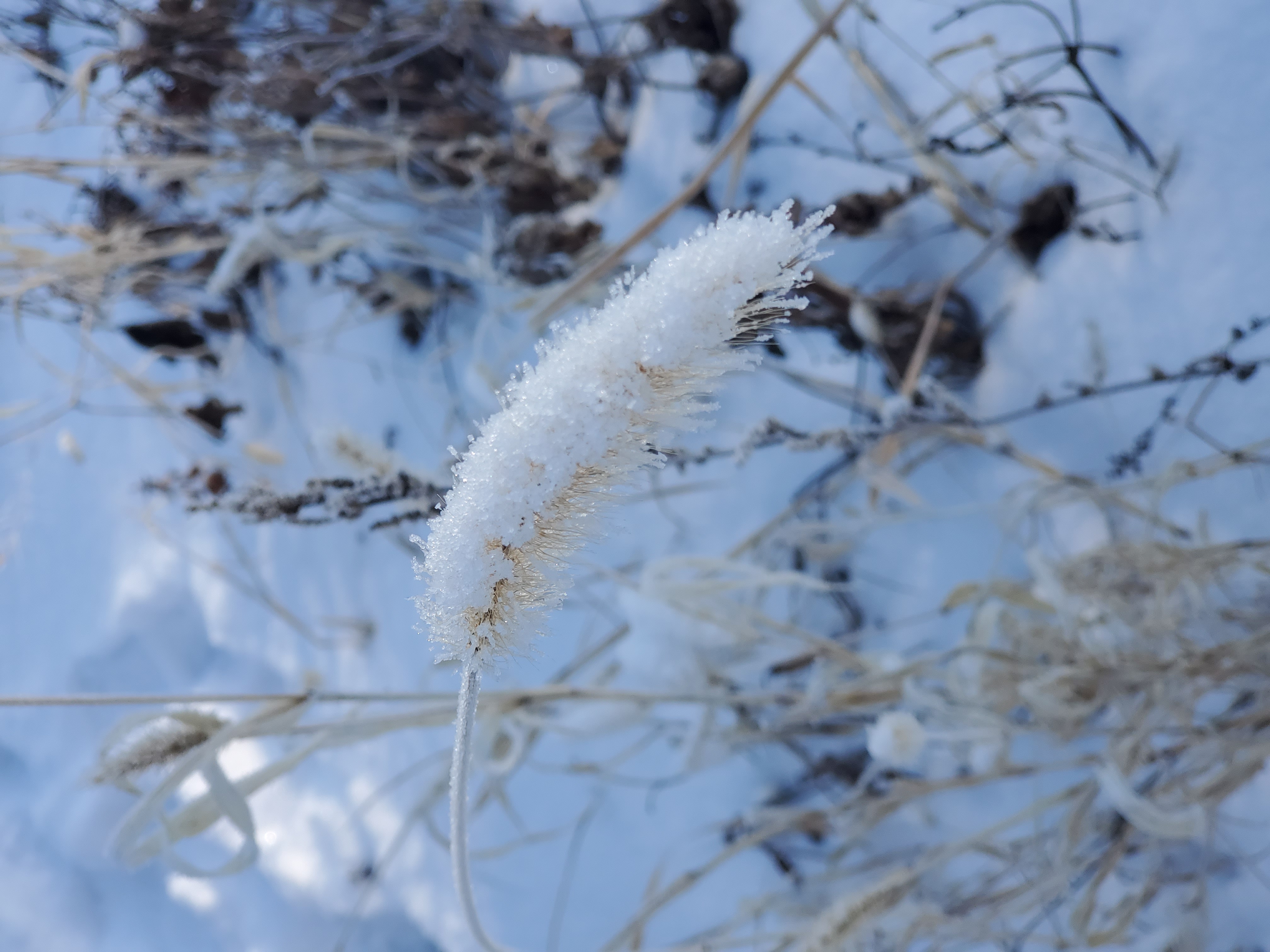 Does anyone else struggle with taking cute photos of their toddler? This was take number 46 and the only decent photo!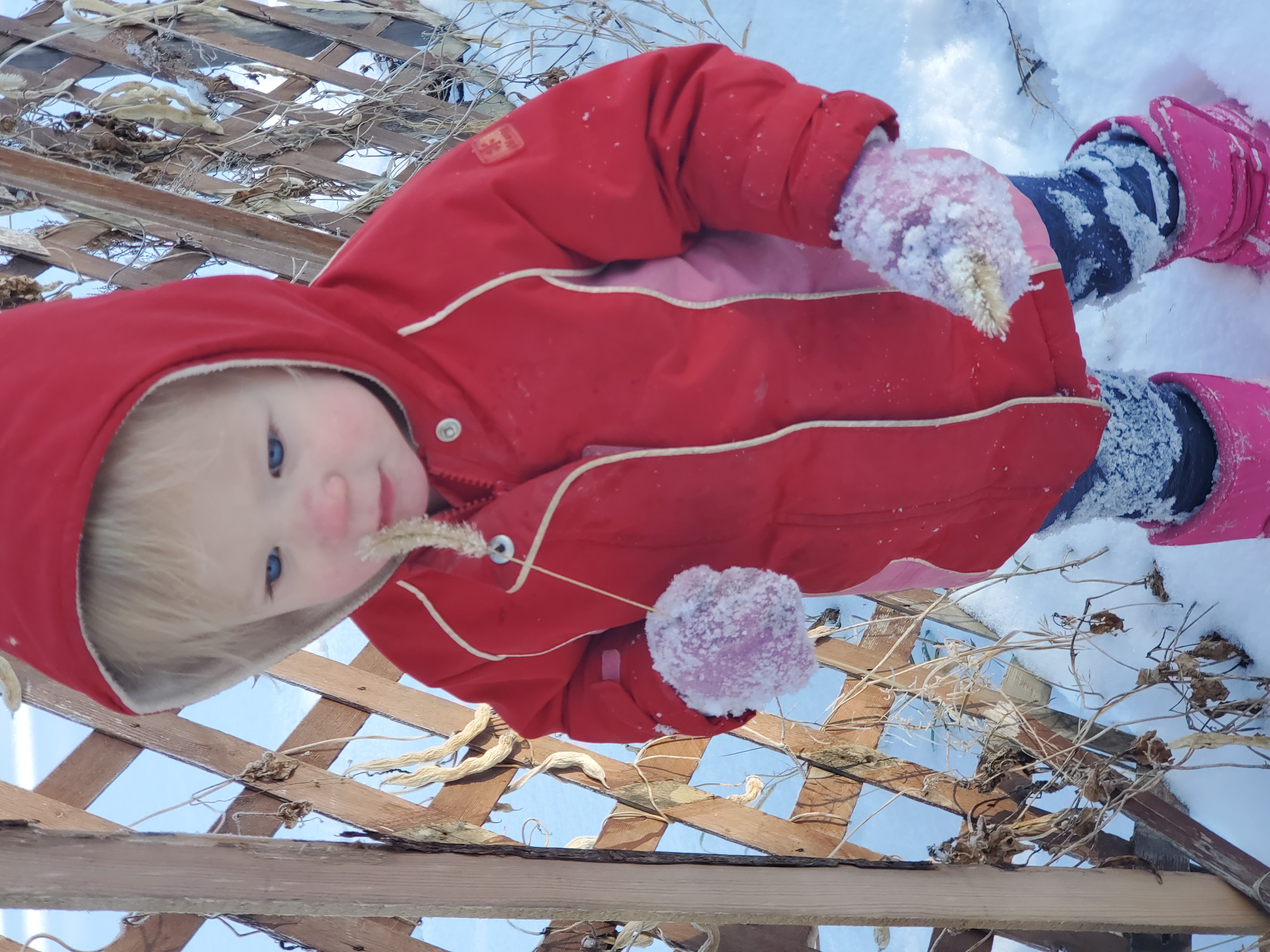 As Heidi's mittens dry with gods beauty in her mitts. Remember to stop and smell the .... frost .... once in a while!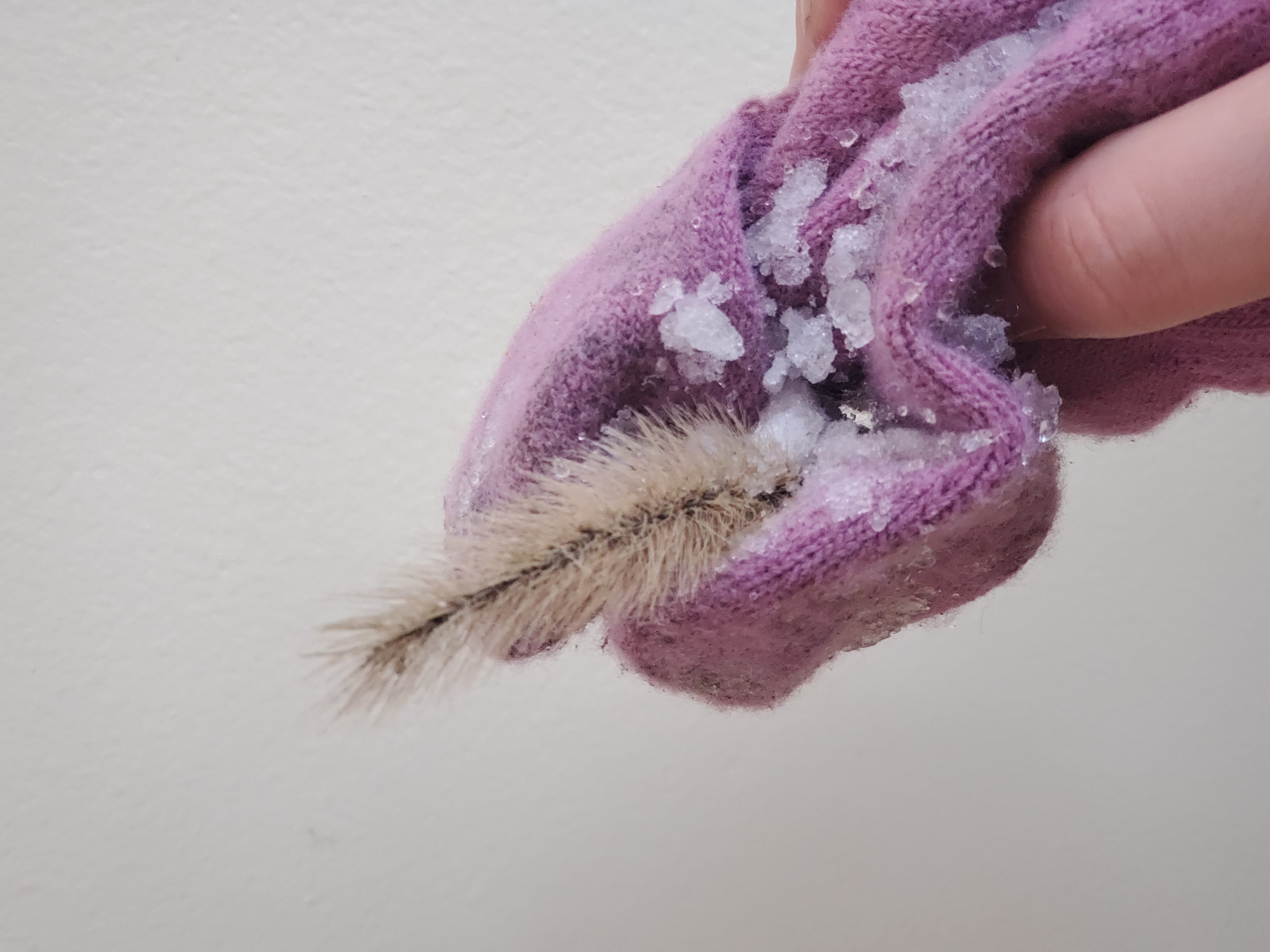 Xoxo,
MM