You are one of a kind
We wake up almost the exact same way every time, carry out our usual routine, go about our day in the usual manner doing things that no doubt have been done before.
Is there any reason to feel special?
When you're low on confidence, when you feel like a drop of water in the ocean, remember that nobody has ever seen the world as you have. Nobody will ever know what it's like to look at the world the way you do. You are unique and one of a kind.


---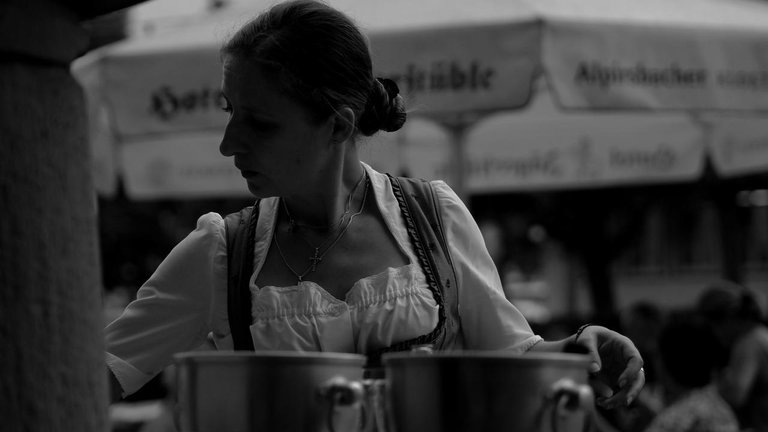 Click image to enlarge
Taken on an Olympus OM-D E-M10 Mark II
Waitresses, I see different ones almost every day. Yet, they all have their own unique stories to tell, their own ways of seeing the world.




Maybe this particular waitress has dreams of becoming an actress, a musician, or even an astronaut for that matter. The unique choices she makes in her life are in her own hands, ...she is special.
---


You write your own story


You're the only one who truly knows what you've been through, and nobody knows what you will go through in life. You've been given the gift of choice, of deciding what you will become. Nobody has decided your future, you can write your own story.


What do you see in this picture?
What do you think about freedom of choice and how it affects others?
What will the next chapter of your story be?