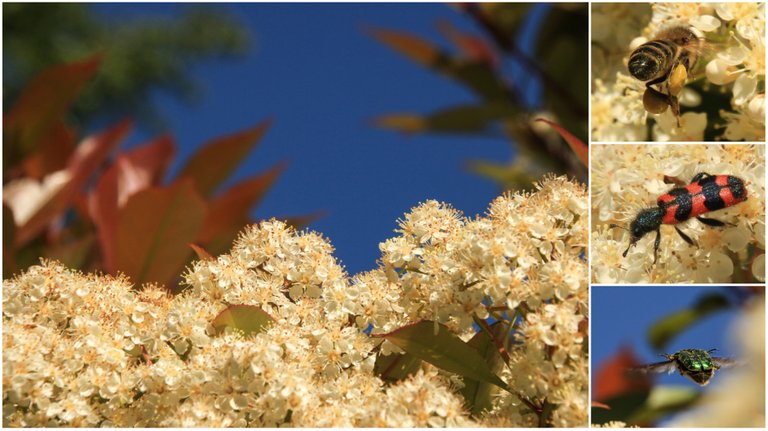 Greetings Steemians!
Spring is in full blossom, the air saturated with flowery scent and hard-working pollinators are humming and buzzing in every corner.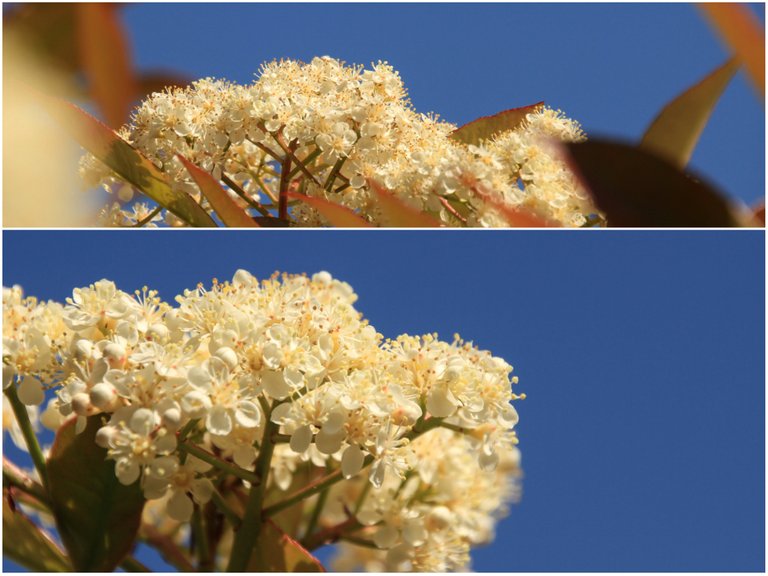 The flowerage of a Photinia hedge is attracting everything that creeps and flies. Countless nozzles dipping in the delicious nectar while pollen is transferred from blossom to blossom.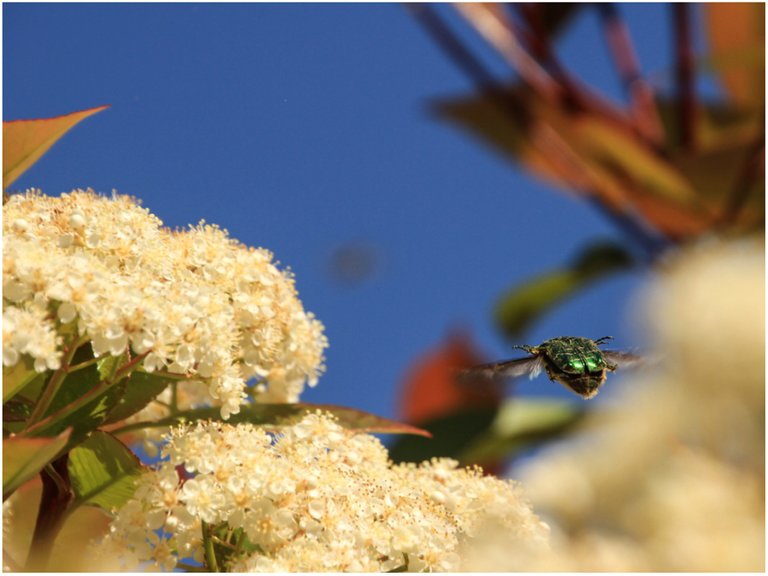 Behold, the king of the hedge is landing!
(My ambition to capture the green rose chafer once sharp in flight really got me carried away. As you can see, I made it in the end, but after innumerable failed attempts and a sunburn on my neck ;) )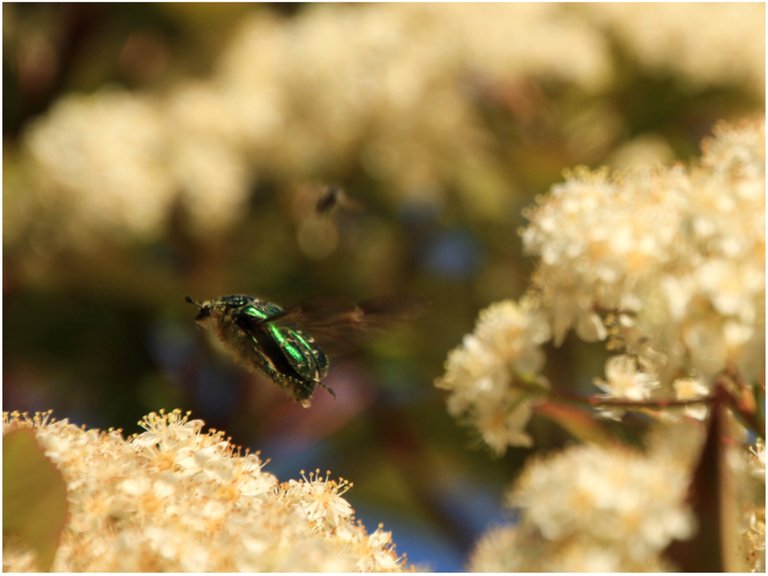 Breast ahead into the ambrosial pollen bath.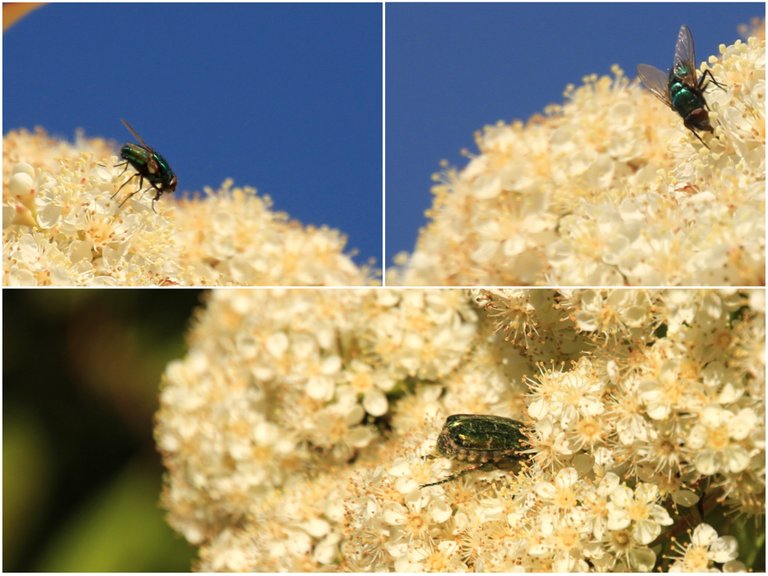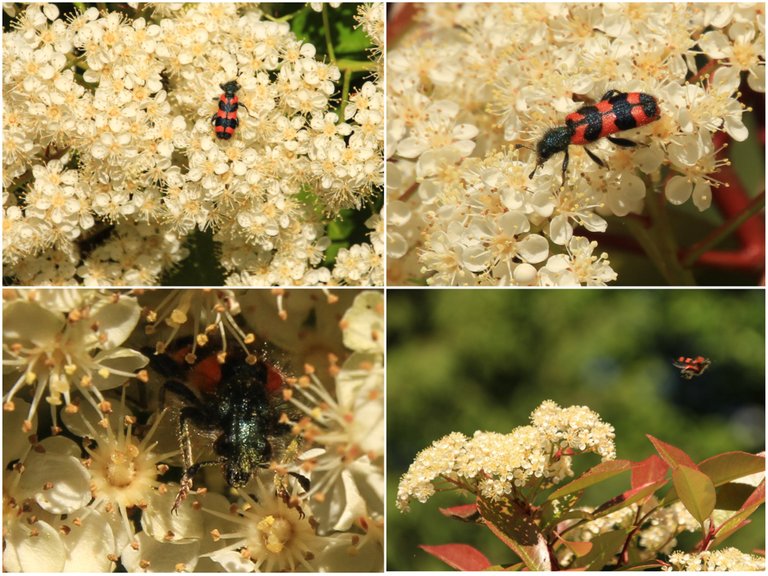 The feast is arranged for the bee beetle, too.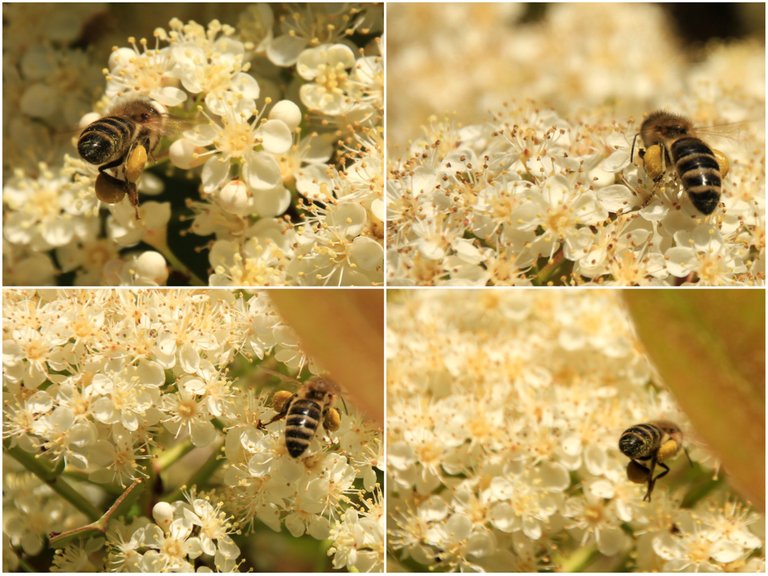 The hive will be satisfied with this worker bee's yield.
I hope you enjoyed these buzzing springtime impressions. Thanks for watching and have a great day on Steemit!
Shaka
---
All photos were recorded by myself with an EOS 7D / Tamron 18-270 mm on May 7, 2018. All rights reserved.