"Grow old with me. The best is yet to be."
- Robert Browning -
Time to "try my hand" at something new.
Original to Steemit, I've written a sonnet about aging.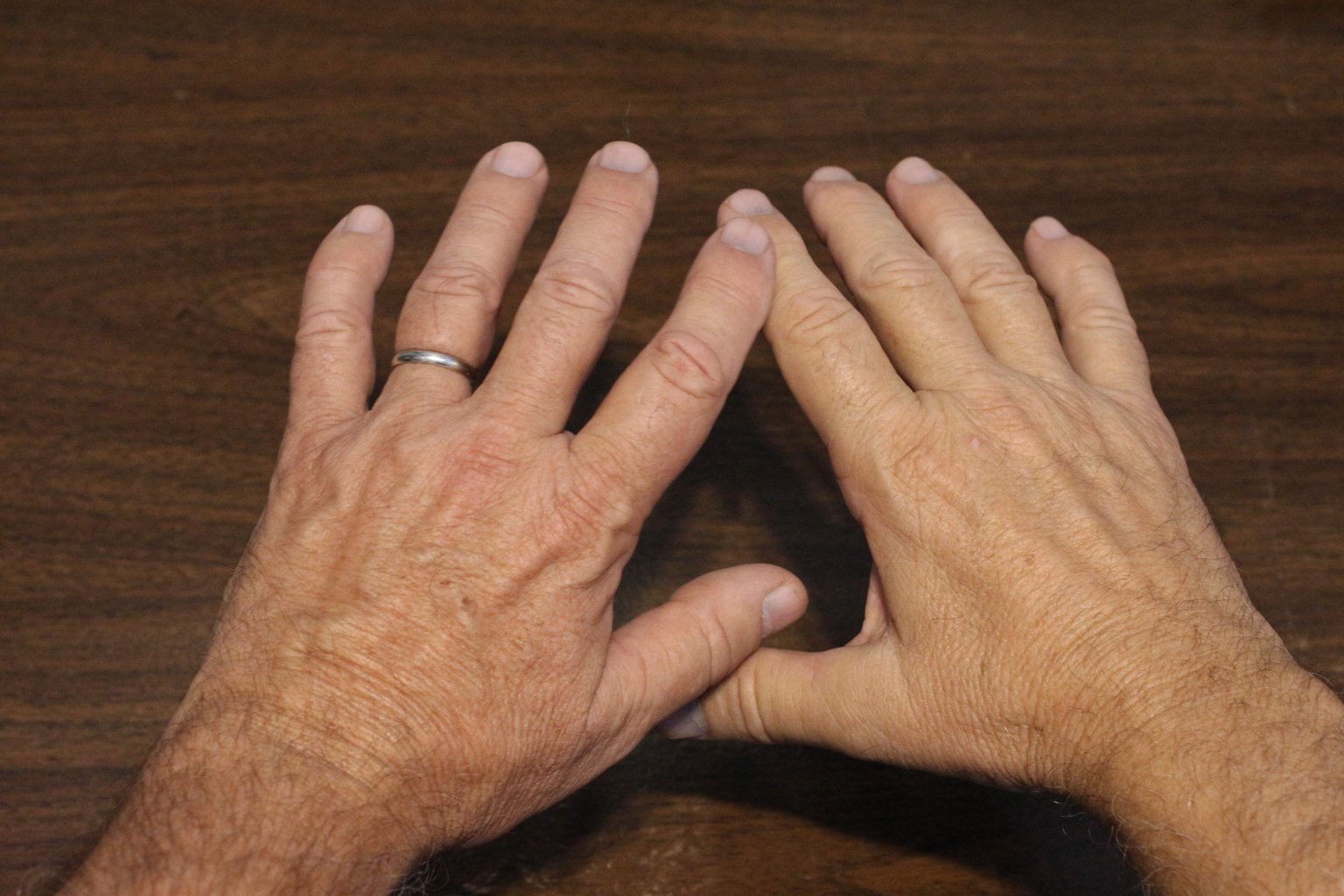 Old Hands - Original image by Duncan Cary Palmer
---
Old Hands
by Duncan Cary Palmer
Though creases and white hair adorn my face,
My image in the glass I soon forget.
More pressing problems rapidly replace
Awareness that, to time, I've paid a debt.
But even as I ply each daily round,
Two sentinels remind me of my plight.
Avoid them, I cannot, for without sound,
Relentlessly they torment, day and night.
I see them as each task I execute.
No respite will they grant, no judgement stay.
The fact they herald, I cannot refute.
They tell me Father Time has had his way.
My two hands tell a story, plain and bold.
I can't escape their truth; I've become old.
---
~FIN~
---
---
NOTE: Throughout my posts, you may notice hyperlinks like this one that lead to supplemental material. Most images are also hyperlinked. While not essential to the enjoyment of my writing, you may find the linked background information enlightening (or at least mildly interesting).
ALL IMAGES are either my own, derived from open source material, or used with permission.
---
For much more of @creatr, click on the library image below:

---