---
"Time Is What Keeps Everything From Happening At Once."
- Source disputed...
---
It's about time.
It's about pressure, about running out. It's that you simply can't be in two places at once; about missed appointments, loosing track, being unable to go back.
To be sure—as the lead-in quote suggests—time fulfills certain necessary functions. It keeps our world orderly. It gives us a sense of history.
But don't you hate being out of town for work when your daughter's giving a piano recital? Have you ever forgotten an anniversary?
---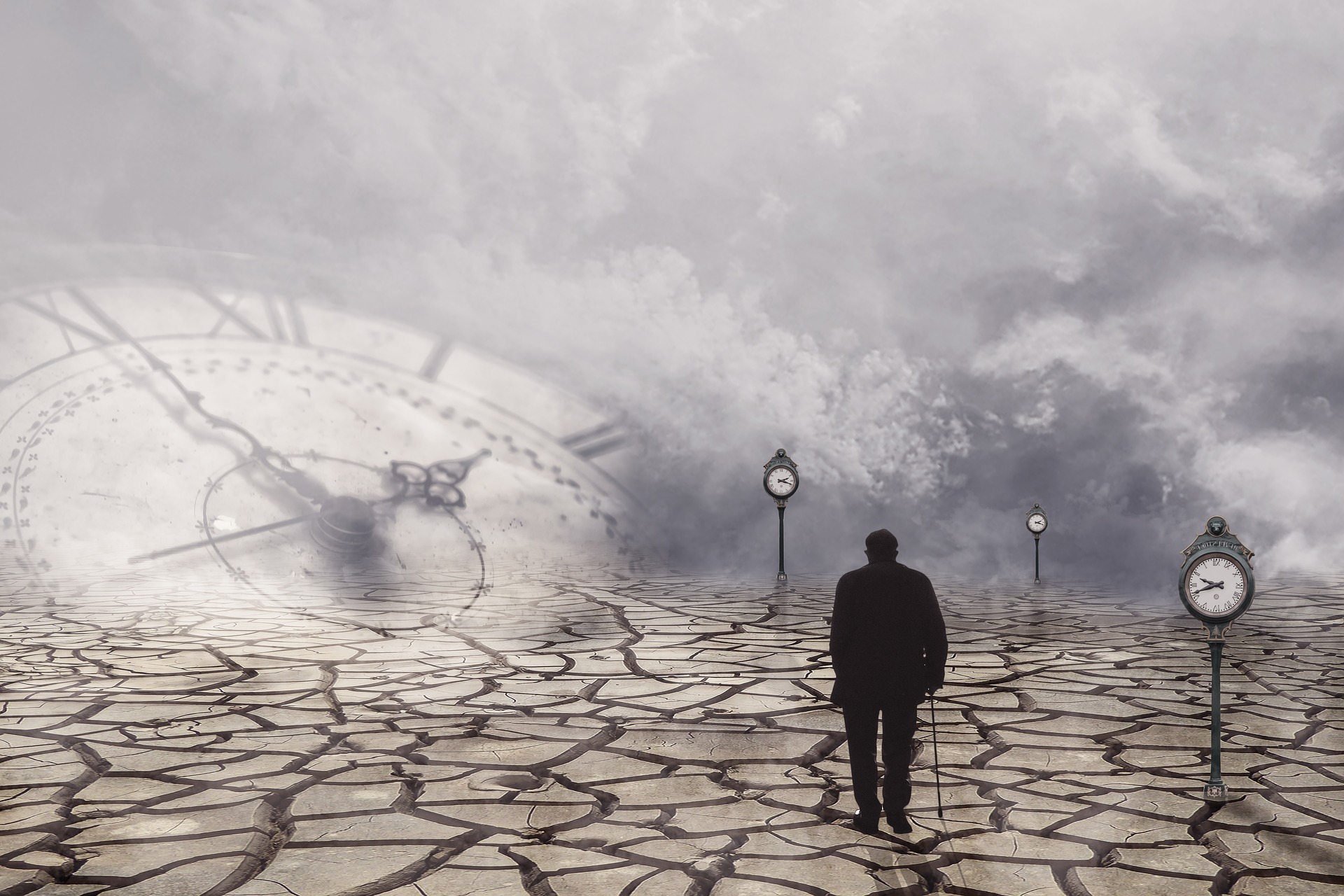 ---
Time is fun when you're having flies.
It flies by when you are enjoying life and desperately want time to slow down. Yet it perversely insists on crawling when you're stuck in some loathsome situation.
Perhaps most annoyingly; time will never, ever allow you to be in two places at once, forcing you to choose one event over another.
Is there no solution to these seemingly insurmountable problems?
Thank God, there is.
The answer to everything resides in God's promise of New Heavens and a New Earth, a never-ending parade of ages characterized by ultimate perfection. That's some damn good news...
And now, without further ado, here is the sonnet (preferably to be read aloud):

~Time's Undoing~
A Sonnet by Duncan Cary Palmer
Though strict, sequential ticking of the clock
Precludes collision of life's jumbled scenes,
My heart's desires languish on the block
While urgent tasks get done by any means.
The second hand pursues me like a scourge;
Each minute I'm compelled to run my course.
The toll of every hour, like a dirge
Reminds me that from time there's no divorce.
But Jesus has a new design in mind—
Instead of time, a means to organize,
A way to keep activities aligned
Without permitting clocks to tyrannize.
Eternity lies just around the bend
A boon beyond our wit to comprehend.

---

---
~FIN~
---
---
NOTE: Throughout my posts, you may notice hyperlinks like this one that lead to supplemental material. Most images are also hyperlinked. While not essential to the enjoyment of my writing, you may find the linked background information enlightening (or at least mildly interesting).
ALL IMAGES are either my own, derived from open source material, or used with permission.
---
For much more of @creatr, click on the library image below:

---