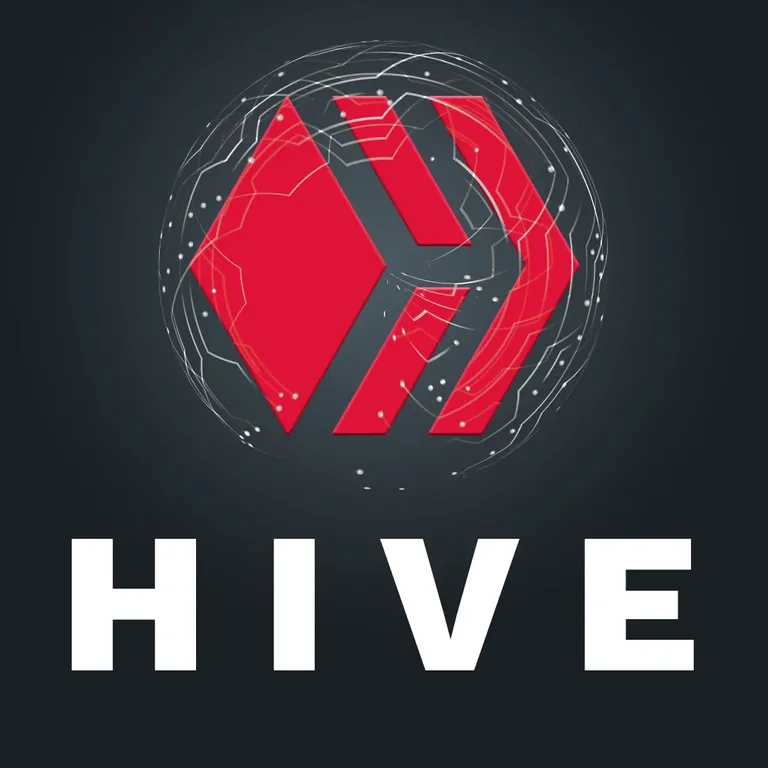 So, you were a little curious and scanned this tiny QR code. It's possible you took a magnet with you. It's alright, keep it. I'm glad you are here. But where actually are you? What is Hive? It's easier to start with what Hive is not.
Hive is not...
...a company
...a political party
...a financial pyramid scheme
...a get rich quick scheme
...a botnet
...a spam engine
...a cult
...a game
...a marketing campaign
...an NGO
Hive is more like a...
...an internet community
...a independent social media
...a site on the forefront of Web 3.0
...a blockchain
...a cryptocurrency
...a censor resistant media outlet
...a social experiment
...an open digital ecosystem
...a decentralised database
What can you do on Hive?
-Earn money for your original content.
-Take part in creating Web 3.0
-Build your on-line business on blockchain.
-Play decentralized blockchain-based games.
-Take part in various communities.
-Tokenize your community.
-Take part in governance and development of Hive.
-Get to know interesting people from around the world.
-Read, comment and share information about virtually any topic.
Hive is being built and developed by the community itself. This place is the cutting-edge technology in social media and decentralized governance. Hive fixes most of the problems of traditional social media:
-hate speech
-data harvesting
-addictive design
-censorship
-centralization of power in hands of the owners
At the beginning it might seem complicated, but this is minimal required design to pull off the paradigm shift in social media. Spare a few hours of your time to get to know basics, it will pay off. You can start with this friendly tutorial: https://jryze.me/hive/
This article is an entry on my private site. You can click on my username, read rest of my posts and check how much I earn by blogging.
A więc zainteresował Cię ten mały magnes i zeskanowałeś/aś kod QR? Możliwe, że magnes wziąłeś/aś ze sobą, w porządku, zachowaj go. Cieszę się, że tu jesteś. Ale gdzie właściwie trafiłaś/eś? Czym jest Hive? Łatwiej zacząć od tego czym Hive nie jest.
Hive nie jest:
-firmą
-partią polityczną
-piramidą finansową
-sposobem na łatwy zarobek
-botnetem, ani narzędziem spamerskim
-sektą
-grą
-kampanią marketingową
-organizacją pozarządową
Hive bardziej jest jak:
-internetowa społeczność
-niezależne media społecznościowe
-lider w tworzeniu Internetu 3.0
-blockchain
-kryptowaluta
-medium odporne na cenzurę
-eksperyment społeczny
-otwarty, cyfrowy ekosystem
-zdecentralizowana baza danych
Co możesz robić na Hive?
-Zarabiać na udostępnianiu swojego kontentu
-Brać udział w tworzeniu Internetu 3.0
-Otworzyć swój biznes on-line na blockchainie
-Grać w zdecentralizowane gry
-Zostać częścią rozmaitych grup tematycznych
-Brać udział w zarządzaniu i tworzeniu Hive
-Poznać ciekawych ludzi z całego świata
-Czytać, komentować i udostępniać informacje na praktycznie każdy temat
Hive jest tworzony przez społeczność, każdy może przyłożyć swoją cegiełkę do tego czym staje się ten ekosystem. Hive jest liderem technologii mediów społecznościowych i zarządzania projektem przy użyciu blockchaina. Hive rozwiązuje większość problemów, z jakimi borykają się tradycyjne media społecznościowe:
-mowa nienawiści
-zbieranie i przetwarzanie danych
-projektowanie w celu uzależnienia użytkowników
-cenzura
-centralizacja władzy w rękach właścicieli
Na początku Hive wydaje się być skomplikowany, ale to jest minimalny poziom komplikacji wymagany dla osiągnięcia nowej jakości w mediach społecznościowych. Warto poświęcić trochę czasu na zapoznanie się z tym poradnikiem: https://ecency.com/polish/@hallmann/hive-dla-opornych-poradnik-ilustrowany
Ten artykuł to wpis na mojej prywatnej stronie. Możesz kliknąć na moją nazwę użytkownika u góry, aby zapoznać się z pozostałymi postami i zobaczyć ile zarabiam na swoich wpisach.