Ambition - both a gift and a curse...
Creativity - both a blessing and burden...
I've never been content following the beaten path...
Never been satisfied settling for mediocrity or the norm...
Always driven for a greatness, not necessarily able to define...
Without fail, striving to rise above the common standards of the average man...
So often confined to a solitude,
sentenced to a self-imposed isolation,
never quite fitting in,
forever going against the grain,
both strikingly ingenious and stubbornly independent...
Sometimes wishing it'd be possible to just live a "normal" life,
fitting comfortably into society, able to function like the masses -
yet so aggressively resistant to the idea of conforming to a culture gone mad,
conditioned into a reality of limitation, lethargy, and leftover misconceptions...
So constantly in conflict with a self composed of such complex characters,
searching for a peaceful simplicity...
So persistently resisting acceptance of a perfect imperfect nature,
having pursued ideals not my own,
sacrificing solutions in exchange for the cultural illusions of security...
So often starving for the clarity in those timeless moments,
in which confusion & fear fade,
wherein serenity & contentment flow within each breath,
bringing a calm to the storm of mental & emotional chaos so prevalent in everyday life...
Rarely ever satisfied with what simply is,
knowing the depth, contrast, and colorfulness of what could be...
Hardly able to stand, sometimes, in spite of the discrepancies
between the conditions around and the undeveloped prospect just a thought away...
Barely making it through the typical, routine-driven day,
finding the light of trust and fulfillment of flow within the quiet, calming night...
Aware of a higher consciousness,
knowing all truth, yet walking through life with an amnesia...
Conscious of a higher awareness,
realizing the mind's ignorance, while continually forgetting the true self...
Every so often cluing in,
observing the drama this life is -
watching this actor play his part, ever so powerfully & persuasively...
Intermittently grasping the actuality of this dream-like state,
periodically understanding its all a self-deception,
only as real as we choose,
no more meaningful than we let it be...
Full of desire to create, expand, inspire...
Aching to see the potential within us all to unfold...
Propelled by a longing for the completeness of an eternally brilliant masterpiece...
Starting on one track, only to find myself on an entirely different one...
Continuing with an idea, only to have it branch off into a million more...
Finishing one chapter, discovering its insignificance in an even greater story;
The plot continually shifting,
The characters constantly changing,
The settings taking on new life in each scene -
Never knowing what's coming next,
No matter how hard the ego may try to control...
Forever adapting to what transpires,
through a process of inevitable breakdowns & breakthroughs...
...
Here, I rest, at a crossroads -
To decide the path I shall travel...
Having suppressed the artistic,
giving reign to the consumeristic -
Having denied the creative,
giving rule to the logical -
Having lost sight of abundance,
giving into to the illusion of scarcity -
Power has been lost;
Freedom has been surrendered;
Happiness has been sacrificed...
Yet within the shift back to natural order -
To the acceptance of the imaginative,
To the allowance of the visionary,
To the alignment with insightful, eternal soul -
Comes direction, guidance, and wisdom...
Perhaps, even, that there is nowhere to go,
nothing to do,
no one to be -
but here,
this,
us.
Though I've struggled against myself, my life conditions,
peers, teachers, advocates, and antagonists...
Though I've withdrawn from the world most are familiar with,
living, playing, battling, and dying in...
Though I've been my own worst enemy,
time & time again holding myself back & sabotaging my progress...
What kind of life do I really want to live?
One committed to the pursuit of money,
or the creation of value & allowance of wealth?
How do I really want to live?
In continual criticism of my need for creative independence & self-definition,
or through sharing my best with the world & encouraging others to fully be themselves?
Who do I want to become?
A person compulsively fixated on improvement & developing a better self in the future,
or one accepting & utilizing their full power & greatness in the present?
Why do I keep striving for greatness?
To prove my worth & compensate for the ego's insecurities,
or to contribute and positively impact the lives of others?
When do I want to see the change I desire?
Off "some day" far, that will never come,
or right here, now, in this instant?
Perhaps I'll never be content -
The creative drive always pushing for new, improved, and better developed,
The ambition always pressuring for more, bigger, and greater...
For how can we ever be completely at peace and ease,
when we know there are higher levels of success and greater degrees of fulfillment available?
What satisfaction could there ever be in submitting ourselves to the standards of others,
when to do so would thwart the expression of our inherent godliness & amazing potential?
Let us each be great, free unique.
Let us each shine in our own right,
never restricted by the standards of those around us.
Let us each be boundless in our greatness,
never limited by the guidelines set by those in fear,
who let themselves be held back from their dreams & aspirations.
Dare to examine our drives, desires, and differences -
To gain a better understanding of what brings us together & keeps us apart...
Dare to analyze the constraints we place upon ourselves,
in order to see how to lift & move past them towards our destinies.
Dare to go deep...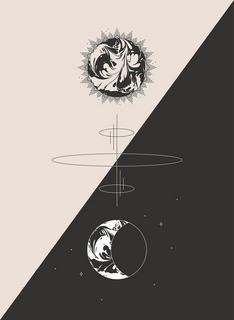 ~ written October 2009