Railway Yard Visit.
I have not been posting much lately as I was quite busy at work and we had a lot of load shedding. (Planned electricity cuts as generating capacity is to low for demand) This week the schedule was quite bad for me as it was from 18:00 to 20:30 daily, the time I normally use to for writing on Hive and playing #Splinterlands. This affects my wifi, as I then don't have any!! I thus spent most of my available time, when the power was on, on playing Splinterlands.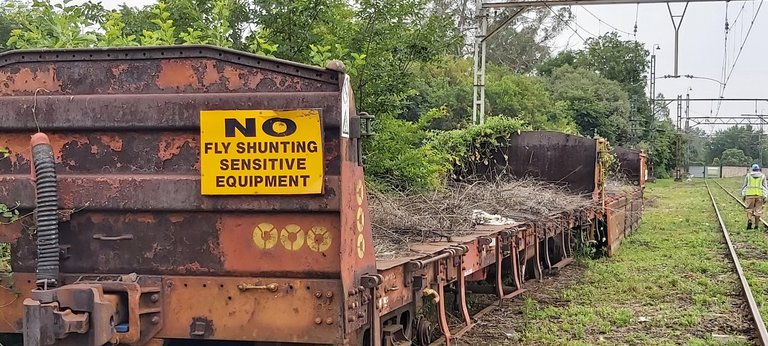 I work for the South African Railways, and we are planning to set up and inland hub to consolidate traffic. For this purpose, I visited some old yards. These old yards are normally in a bad state and quite badly vandalised.
The particular yard where I took the photos, was in a surprisingly good condition, and can be revamped quite easily.
I loved the sign on the old wagon in the first photo, stating that there is sensitive equipment on the wagon, where the wagon is quite lapidated with some grass growing inside. This yard is next to an Infrastructure depot, thus I think in the old days, this wagon was used to transport some of their equipment.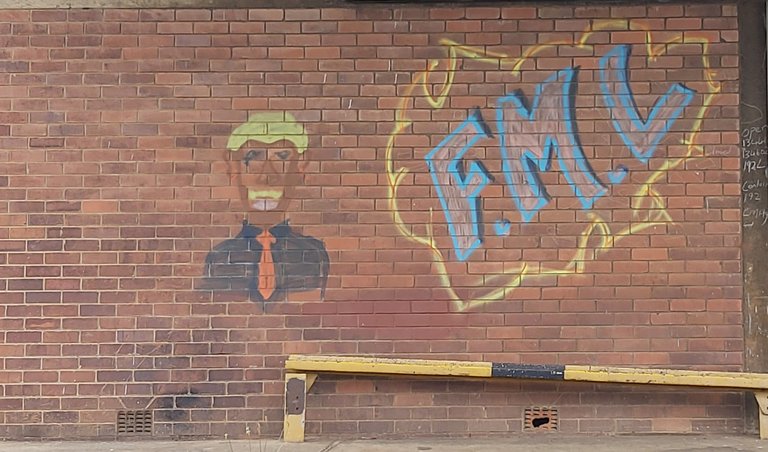 If you get to these old facilities, you will always find some graffiti on the walls and this was no exception!!
I hope you liked the post as much as I liked writing it.
I hope you have a wonderful day!!