I'm not sure if anyone else has noticed, but the SBD trading volume has just SHATTERED all previous records. According to coinmarketcap.com, the trading volume for the last 24 hours has been a little over $171 million! This is more than a 4x increase over the previous record of $40 million, which was YESTERDAY. In fact, there have only been four days total when the trading volume exceeded $10 million, and today it is 17 times that! Here's a brief chart with the previous record 24 hour trading volumes.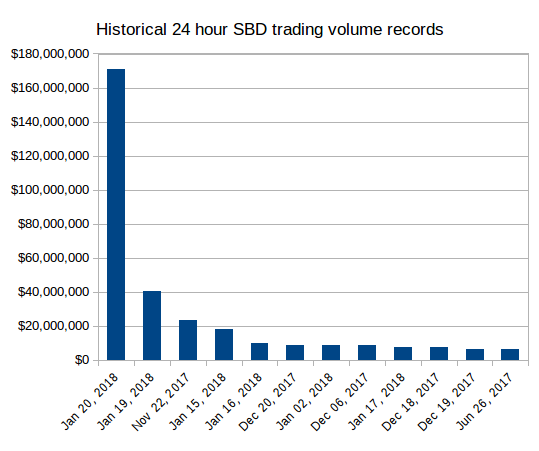 This is a pretty staggering trading volume, and I think it actually puts SBD in the top 20 coins for trading volume. Maybe people are catching on to the idea of instant transactions and zero transaction fees.
In any case... we live in exciting times!
All the best,
Trogdor